Benefits Of Coconut Water For The Hair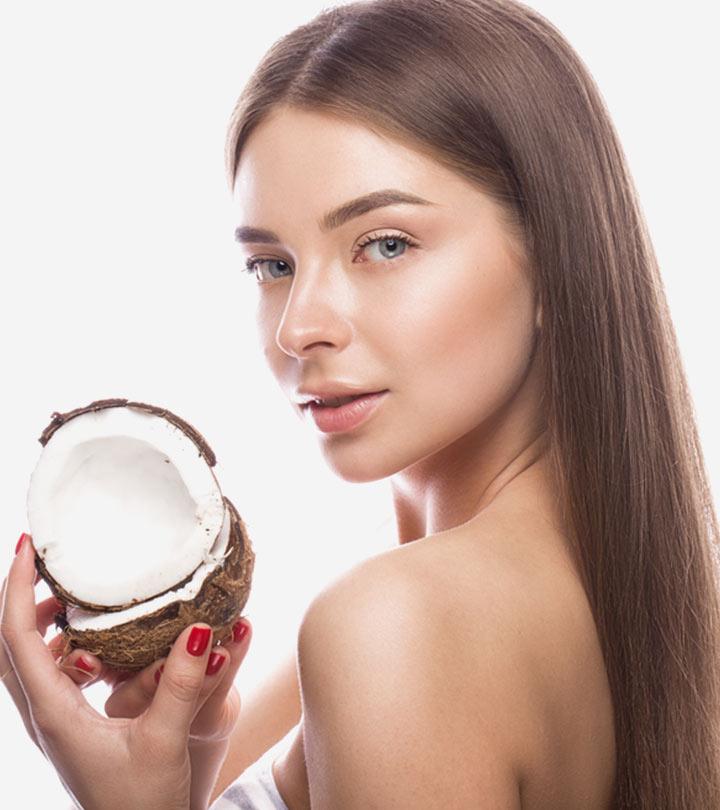 Coconut water is a refreshing drink for the hot summer days. However, it is also great for the hair. You can address hair woes, such as dryness, itchy scalp, and breakage, with coconut water. It is packed with essential nutrients that help get rid of frizz and dullness. This liquid not only satiates your taste buds but also keeps your hair healthy and hydrated. Check out this article to know more about the potential benefits of coconut water for the hair. Scroll down for more information.
Coconut Water Benefits For The Hair
Hydrates Your Hair: Coconut water deeply penetrates the hair shafts to keep your tresses hydrated without weighing them down. It nourishes dry strands, leaving them refreshed and appearing voluminous.
Prevents Breakage: It keeps your scalp and hair hydrated, thus enhancing the elasticity of your strands to prevent breakage.
Soothes Itchy, Dry, And Flaky Scalp: The nutrients and anti-inflammatory properties of coconut water can help soothe itching in the scalp.
Reduces Dullness, Frizz, And Spilt Ends: Coconut water keeps your hair hydrated and manageable. This, in turn, reduces issues like frizz and split ends and makes your hair look softer and shinier.
Reduces Dandruff: The hydrating and anti-inflammatory properties of coconut water keep the scalp hydrated and reduce dandruff.
Now that you know how good coconut water is for the hair, let's explore the various ways we can use it.
Different Ways To Use Coconut Water For The Hair
1. Fresh Coconut Water On The Scalp
Massaging your scalp and hair coconut water may help stimulate blood circulation, which can help strengthen the hair follicles and promote hair growth.
You Will Need
1/2 cup of fresh coconut water
Directions
Massage your scalp with coconut water for about 5 minutes.
Leave it on for 30 minutes.
Wash it off with shampoo and lukewarm water.
Repeat 2-3 times a week.
2. Coconut Water And Lemon Juice
Lemon can help maintain scalp health and reduce dandruff and scalp acne (1).
You Will Need
2 tablespoons of lemon juice
/2 cup of coconut water
Directions
Mix the coconut water and lemon juice.
Apply this solution to your hair and wait for 20 minutes.
Rinse off with lukewarm water.
Repeat twice a week.
3. Coconut Water And Apple Cider Vinegar
Anecdotal evidence suggests that apple cider vinegar helps maintain the pH level of your scalp and enhances shine of your hair.
You Will Need
1 tablespoon of apple cider vinegar
1 cup of coconut water
Directions
Mix the apple cider vinegar and coconut water.
Apply this solution to your hair and leave it on for not more than 10 minutes.
Wash with shampoo and lukewarm water.
Do this once a week.
4. Coconut Water And Honey
Honey can help soothe itchy scalp, prevent dandruff, and keep your hair conditioned (2).
You Will Need
 cup of coconut water
4 tablespoons of honey
Directions
Mix the honey with coconut water to form a thick mixture.
Apply this concoction to your scalp and hair.
Wrap your head with a hot towel to enable the mixture to penetrate deeper into your scalp.
Leave it on for about 30 minutes before rinsing off.
Do this once a week.
Read on to find out how long you should keep coconut water on your hair for the best results.
How Long Should You Leave Coconut Water On The Hair?
The duration to leave coconut water on your hair depends on the ingredient you are using with it. For strong substances, such as apple cider vinegar, do not exceed 10 minutes. If you use honey, aloe vera, or lemon juice with fresh coconut water, you can keep it on for about 20-30 minutes.
You can also prepare a coconut water hair spritz easily at home. Explore the recipe in the following section.
DIY Coconut Water Hairspray
You Will Need
1/4 cup of coconut water
2 teaspoons of aloe vera juice
2 teaspoons of jojoba oil
Directions
Mix all the ingredients and pour them into a spray bottle. Use this spray whenever your hair feels dull and dry. The solution should last for at least 3-4 days. Ensure to use only with fresh coconut water.
Summing It Up
Coconut water is not just a tropical beverage, it has several hair care benefits. Its regular use can repair damage and make your hair strong and healthy. You can either apply coconut water directly to your hair and scalp or mix it with other beneficial ingredients for better results.
Expert's Answers For Readers' Questions
Will drinking coconut water help my hair?
No. There is no scientific research that claims oral intake of coconut water can impact your hair.
Can the use of vinegar with coconut water damage my hair?
No, but an overdose of vinegar can damage your hair. Only a tablespoon of vinegar should be added to one cup of coconut water. Also, it must not be kept on the hair for more than 10 minutes.
Sources
The following two tabs change content below.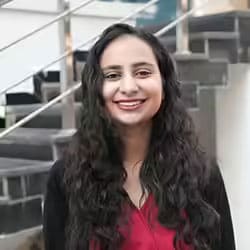 Arshiya Syeda is an editor and certified counselor. Ever the lover of the written word, she served on the editorial boards of her school and college newsletters. Writing articles on hairstyles, hair care, and nutrition helped her combine her love for reading, writing, and research. As an editor, she helps her team members deliver polished and meticulously researched content. Arshiya is fluent in English, Urdu, and Hindi and aims to become a multilinguist by learning German and teaching herself American Sign Language (ASL).