Colors That Go Well With Red Clothes – 11 Outfit Combinations
Play around with colors and find out what color actually suits you better.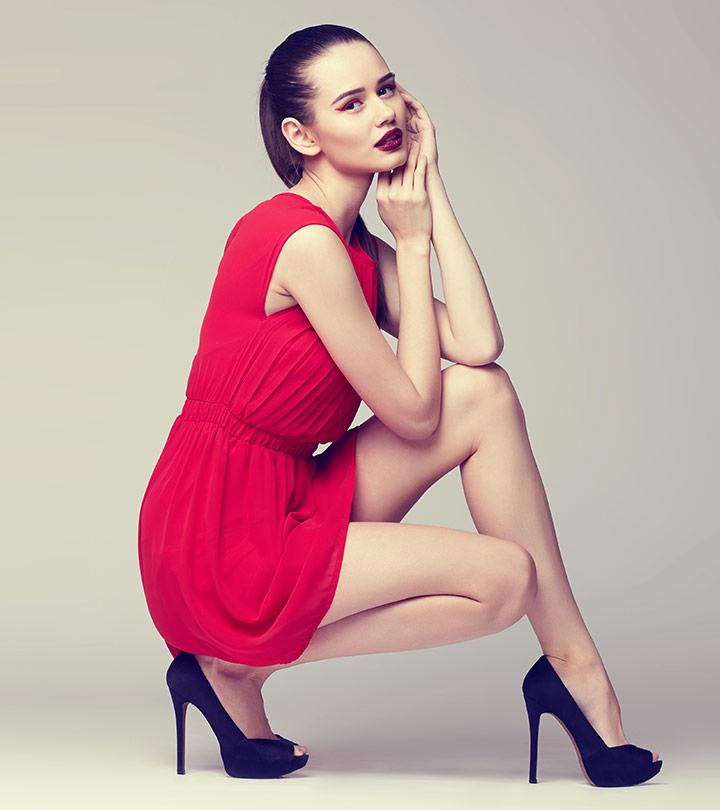 Red is love, passion, and courage. It is Cupid's favorite and so is every fashion enthusiast's. If you are wondering what colors go with red, there are a lot of options you can check on.
While it is one of the most beautiful and vibrant colors, it can be challenging to contrast. But with a little bit of experiment, you can create looks that will make you stand out from the crowd. No matter the shade – crimson, scarlet, or wine, pair them with brown, blue, or gray colors, and they will enhance your overall look instantly! Also, you can continuously reinvent these red outfit ideas throughout the year, no matter the season. Swipe up to explore our easy, simple, and creative ideas!

Ace The Look
Casual Wear: Make your look sporty by pairing a red outfit with white sneakers and sunglasses.
Occasion Wear: Go for a classic look for an evening out by matching a red outfit with metallic shoes and a clutch.
Bold Style: Create a bold look by pairing a red outfit with purple shoes or accessories.
Accessories: Avoid silver accessories with a red outfit as they clash. Wear gold, white or neutral-toned accessories instead.
Skin Tone: Warm skin tones look great in warm colors like red, coral, and amber, while cool skin tones should opt for shades of red that are closer to maroon or rose.
11 Outfit Combinations For The Color Red
Red can be paired with neutral colors like white or black quite easily. But with a bit of color coordination, you can learn how to style this feisty shade with different colors that you normally wouldn't think of. For classy outfits, go for grays, browns, or earthy tones. In summers, tangerines, blues, and mustards look vibrant. It depends on where you are headed and what your personal preference is, but here's a list with a little bit of everything.
1. Black And Red
It might seem run-of-the-mill combination, but it looks uber chic when done right. However, don't go for bold reds and blacks because it looks pretty shoddy. Go for a mild tomato red when you want to wear black. Play around with patterns, cuts, and layers. Sheer skirts and printed leather jackets with a pop of red lipstick is also a classy way to go. You might not need to dig deep into your wardrobe for this one.
2. Red And Blue
Red and blue can be a classy combination if you have the eye for it. You can throw on a blue chambray blazer over a muted red dress for formal meetings or a powder blue leather jacket if you are headed out. Finish off with a red hat and a red purse to take it in the opposite direction.


Quick Tip
You can pair a white shirt with denim and add a red jacket to finish your look. Another great alternative will be a blue striped sweater with red pants if you are going for a nautical theme.
3. Yellow And Red
Matching yellow and red together is probably not the first color combo that came to your mind. But, you can sport it as long as you do it cautiously. You can start with subtle details like a yellow clutch, pumps, or accessories with a red outfit. Or, wear a yellow tank top under a red blazer, or vice versa. One of the best ways to style a blazer is going over sized as it will make any outfit look effortless yet stylish.
4. Plaid And Red
The next time you take out that plaid shirt or skirt from your closet, resist the temptation to pair it with black or white. Go for a muted red shirt or tank if it's a skirt or a ruffled miniskirt if it's a shirt. You can also wear good statement boots to create an edgier look.
5. Gray And Red
Gray is a foolproof color for formal wear. You just can't go wrong with it. The cool tone of gray lets the red pop out and do all the talking.


Quick Tip
You can also wear a gray business suit with a red belt and shoes to add a pop of color to your outfit.
6. Green And Red
You don't have to look like a Christmas tree to pull off green and red. Velvet, corduroy, and georgette are interesting choices of fabrics to bring red and green together. The materials have an inherent undertone that works well with this color combination.

7. Red And Crimson Red
Combining different hues of red is a whole new ball game. It gives you the opportunity to create a bespoke outfit with pieces you already have in your closet. These crimson red pants, red leather jacket, and black turtleneck do just that. Extremely stylish but not loud at all.

Did You Know?
Many fashion experts recommend wearing a splash of red to job interviews, as red symbolizes power, leadership, and decisiveness.
8. Wine Red And Teal
Here's another Parisian street style look you can try. Wine red is a beautiful hue that has a grandeur vibe like no other color. Pair a teal blue dress with a red overarching jacket and red pumps to up the ante of your look.
9. Prints And Red
Add a little character to the already classy red by styling it with some prints. Stay away from stripes and OTT florals and go for an animal print instead. Animal print pants, culottes, or skirts look incredibly cute with red sweaters or turtleneck T-shirts.
10. Red And Pink
You can pair red with its closest neighbors on the color spectrum like candy pink, peach, hot pink, or rouge. If it's a two-piece outfit, go for a red bottom and play around with the top.
11. Black And White With Red
Are you stepping out in a black and white outfit? You know there's still scope to pop some red in there, right? Ditch the usual leather jacket and go for a bomber instead. It's the street style moment you have been waiting for.
Infographic: The 5 Best Color Combinations To Pair With Red Clothes
Red is such a fierce, beautiful, and eye-catching color. But, if you pair your red clothes with the wrong color combos it can make you look comical. To avoid that, we've hand-picked the 5 best color combinations to pair with red clothes from the list above.
Check out the below infographic to know which combinations they are!



A red outfit can be challenging to put together, but when done right, it can set you apart from the crowd, as apparent from the outfit ideas presented here. The trick is to pair the right shade of red with other colors. Complementary colors that go well with red clothes include black, gray, brown, blue, yellow, and green. However, you need to play with fabrics, prints, and color tones to avoid looking over the top. A pop of yellow, powdery blue denim, green corduroy, plaid skirts, and gray layers on red can work nicely together. So, the next time you want to wear your courage and passion on the outside, don't shy away!
Frequently Asked Questions
What colors don't go with red?
Purple, pink, and magenta colors don't go with red. However, light and blush pinks are an exception.
Do olive and red colors go together?
Yes, they go well together. The color red highlights the energy of olive green.
Does red go with navy blue?
Yes, it does. Navy blue is nearly the opposite of red on the color wheel, making it a beautiful match for red.
Key Takeaways
The red color is the symbol of love and courage.
Not every color goes well with this vibrant color, but it pairs well with neutral colors like black and white.
Blue is another good color to complement your favorite red outfit.
Learn how to style your red clothes and make a statement. Check out this video and ensure the spotlight remains on you at all times!
The following two tabs change content below.