2 Colourful Nail Art Design Tutorials For Kids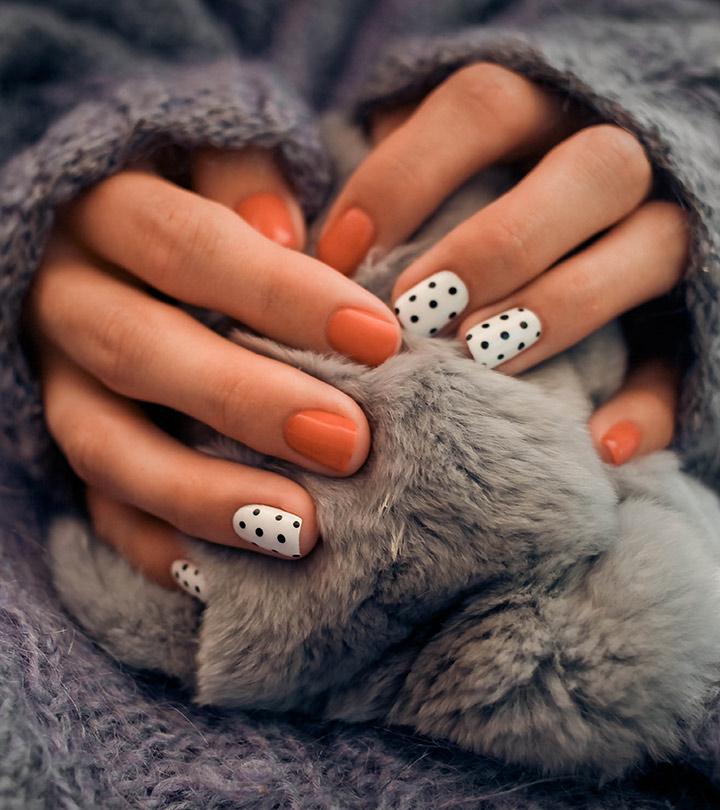 When it comes to nail arts, kids are not too far behind! These days, kids love to sport all the new styles and trends in fashion not just in clothing but nails too!
Nail Art Designs for Kids
Today I will show you two easy nail arts for kids in which you will not need any complicated deco materials or nail art accessories. What you will need is plain simple colors to do both these nail arts. Another interesting thing is that it is so easy that not just kids but even you can try these out. So let's get started.
[ Read: Pink nail polish ]
Nail Art 1-Multicolor Striped Nails
This is a very easy to do nail art for kids using simple striping technique. You do not need steady hands for this nail art. And since this is in multi-color, you can wear this nail art with any colorful clothing. This can be a nice nail art for summer or for the Holi which is the festival of colors.
Things Required:
A base coat (optional)
A White nail polish
A thin nail art brush or a clean striper
Nail polishes or acrylic colors in various colors viz. Red, green, blue (dark and light), orange, yellow, pink
Transparent top coat
[ Read: Nail Art ]
Step 1:
Paint up the nails with a nice layer of base coat. Base coat is mainly applied so that your nails don't get stained and become resistant to chipping. Now paint up the nails with nice two coats of a white nail polish. Let it dry completely.
Step 2:
Dip your nail art brush or clean striper in red paint or red nail polish. Draw up some stripes with the brush starting from the tips and moving inwards very swiftly.
Step 3:
Now do the same with blue color.
Step 4:
Repeat the same type of stripes with green color.
Step 5:
Follow the same pattern again for orange and deep blue colors.
Step 6:
Finish up the nail art using stripes in yellow and pink. Let the whole nail art dry properly before using a transparent top coat. This easy to do multi color nail art is good for sporting with any colored clothes. You can try this nail art with your summer bright colored outfits.
[ Read: Nail Polish ]
Nail Art 2-Simple floral and polka dots nails
Polka dots are the simplest way of designing the nails. You don't need exceptional creative skills to draw up some polka dots. Floral patterns can also be created using simple dotting techniques. If you don't have dotting tools, toothpicks can be used for making polka dots.
Things Required:
Base coat (optional)
Pink nail polish of your choice
White nail polish of your choice
Cream nail polish of your choice
A dotting tool or toothpick
A bit of red nail polish
Transparent polish
Step 1:
Paint your nails up with a base coat and let it dry. Then paint up the nails with two coats of pink nail polish. Let it dry completely.
Step 2:
Take your dotting tool or the blunt end of the toothpick and give 3 joint dots of yellow for creating flowers. Like this make as many flowers as your nail can accommodate without overlapping each other.
Step 3:
Take a clean dotting tool or another toothpick. Now give dots in white in various sizes on to the rest of the 3 nails.
[ Read: Nail Art Spas In Hyderabad ]
Step 4:
Now for the finishing touch. Take the sharp end of the toothpick and dip it in a little bit of red polish. Use this to give a tiny dot on to the centre of each of the flowers that you have created. Lastly seal your lovely design with a coat of transparent polish.
[ Read: Nail Spas In Delhi ]
Hope you liked both these nail art designs fro kids. Which one will you give a try? Don't forget to share your comments.
The following two tabs change content below.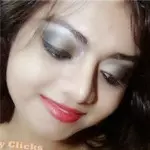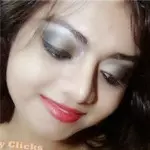 Zinnia
I love makeup,dance,dressing up,singing,writing ,acting (stage drama),eating and nail arts. I live life to the fullest and enjoy every moment as it comes.