35 Trendy Meaningful Compass Tattoo Designs For Tattoo Lovers – 2019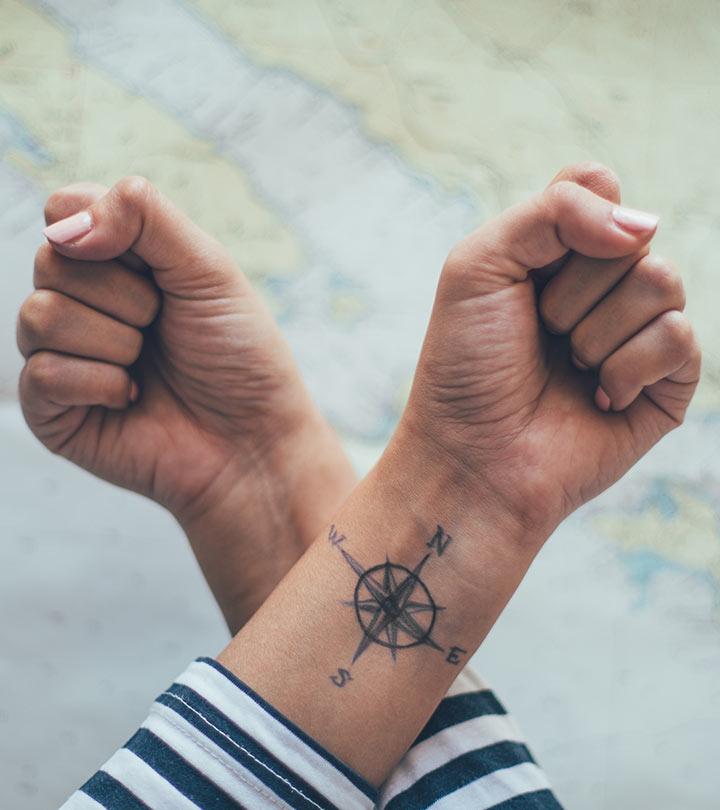 Looking for a meaningful tattoo idea? Perhaps one that can be your daily reminder for 'It's going to be A-Okay in the end'? A compass tattoo may just be the perfect idea for you.
Did you know that originally, compasses weren't used for spatial navigation? Instead, they were used as divination instruments to guide you spiritually. Today, the compass tattoo largely represents the ideas of guidance and finding one's way in this world. If you' are in need of some solid inspiration for your new tattoo, we' have put together 35 compass tattoo designs for all you wanderers and nomads at heart.
Scroll down for a sea of ideas.
Beautiful Compass Tattoo Designs With Meanings
1. Anchor Compass
The anchor is a common symbol of the Christian faith and represents holy guidance.
2. Celtic Compass
A Celtic compass expresses one's pride in their ancestry.
[ Read: Popular Celtic Tattoo Designs and Meanings ]
3. Heart Compass
This tattoo design portrays one's willingness to let their hearts guide their actions in life.
4. Map Compass
For the adventurous souls out there, this design symbolizes a passion for discovery and travel.
5. Nautical Compass
A nautical compass tattoo meaning: peace and harmony.
6. Rose Compass
The rose compass tattoo denotes a passion for romance and a search for true love.
7. Star Compass
A star compass tattoo, based on the North Star, represents those who seek guidance.
8. Vintage Compass
The vintage compass tattoo is best suited for those who have a passion for History. If you've spent time in the navy, it also symbolizes 'protection.'
From tiny direction arrows to a deep-shaded, realistic-looking design, compass tattoos come in a variety of different styles.Below is our list of trendy compass tattoo designs to fill you with ideas and leave you inspired.
1. Feet Compass Tattoo
Get inked on your feet with this traditional compass tattoo that is paired with an anchor. This trendy design is simple yet attractive. A little shade work on the monochrome design gives it a quirky edge.
2. Chest Compass Tattoo
This one's a beautiful design that can be etched above your upper abdomen. The monotone tattoo is a perfect fit under the chest cavity. The mandala design circling the compass is a flawless example of intricate geometric design.
3. Celestial Compass Tattoo
This beautiful design is a masterpiece in itself – a compass in the middle issurrounded with soft smoke and dotted geometric flowers.The solar system around the compassadds a unique touch to it. It fitsthe back ofthe neck and upper back beautifully.
4. Butterfly Compass Tattoo
Here's a chic angle to the regular compass tattoo. This design consists of a bold black compass surrounded by a scenic landscape that's enclosed in the wings of a majestic butterfly. Your upper back is certainly a great location for it.
5. Abstract Compass Tattoo
This compass tattoo on forearm is an innovative design is inspired by the Viking's traditional art form and marks eight sub-directions with tridents of different designs. The center of the tattoo is a hollow sphere, which gives it a magical appeal.
6. Back Ear Compass Tattoo
Give yourself a trendy treat with this tattoo etched behind the ear. Its colorful design has a set of thin-lined compass arrows in the middle, accompanied by a fiery blaze of a purple and blue hues in the background. Pair this quirky design with a pixie haircut, and you're all set to rule the world.
7. Lower Back Compass Tattoo
Check out this tattoo design that tastefully fills your lower back. The design plays with colors in the background with blue waves hitting a bold black compass. The flowers on the top left also add a distinct contrast to the design.
8. Animal Compass Tattoo
This turtle sketched at the back of a compass is the ideal tattoo for your arm. Symbolically, the turtle signifies strength and stability. Its intricate design is an unquestionable eye-catcher and is also regarded as a mark of good luck.
9. Thigh Compass Tattoo
Flaunt your thighs with this fashionable crescent-shaped tattoo. This design has four roses encircling a compass. The latitudes and longitudes of the place that means most to you inked beside the compass provides an added charm.
10. Compass Tattoo Behind The Arm
Designed with ultra-thin strokes, this tattoo represents an uphill scene with pine trees and a ridge below. It is topped with a compass that is encircled with sub-divisional strokes. The wolf above the mountains only adds to its uniqueness. The placement of the tattoo behind your arm signifies the memories you leave behind.
11. Side Body Compass Tattoo
This beautiful design for your waist represents an adventurous soul. Its semi-colorful style has a distinct design in the middle. Along with the splashed watercolor pattern in the background and its abstract concept, this tattoo will certainly stand out when you flaunt your body in crop tops.
12. Neck Compass Tattoo
This simple yet attractive compass tattoo design looks perfect just below your neck. The classic layout of the compass bounded by a circle of tiny drops and traditional waves adds to the serenity of the look.
13. Spiral Compass Tattoo Design
This compass tattoo is ideal for your calves or arms. It consists of a compass, a direction star at the bottom, and a rope going around your arm. The background is a cartographer's map. If you are a traveler, this is the perfect tattoo to express your love for adventures.
14. Dreamcatcher Compass Tattoo
This unique design combines a dreamcatcher and a compass. Fitted in the web of the dreamcatcher, the compass has its spokes pointed at directions represented in Roman numbers. The dreamcatcher is in a simple shade of black, and surrounding the web is the quote, "Not my will, but your will be done." The two seagulls at the bottom represent the ability to adapt to different situations in life.
15. White Compass Tattoo
The best way to make a tattoo trendier is to get it in white. This simple design of a compass surrounded by two radars and a tiny silhouette of a plane is not only cool but also very classy. If you are blessed with dusky skin, this is a great way to flaunt your skin tone and stand out from the crowd.
16. Bicep Compass Tattoo
Bicep tattoos are a blessing as they do not hurt as much as tattoos in other sensitive locations, all thanks to the fat and muscle padding. Give yourself a treat with this pretty compass design that is adorned with a flower circle. It is perfect for flaunting on a cold shoulder top.
17. Illuminati Compass Tattoo
Teaming the concept of the eye with a compass adds a touch of mystery to your tattoo. Its semi-realistic design and spectacular shading effects are amazing.
18. Stylish Compass Tattoo
A compass design right above your ankle will definitely make you stand out in the crowd. This design flaunts a simple round compass in monotone with the world in the background – the perfect match to your quirkiness.
19. Embellished Compass Tattoo
This tattoo in oil finish and hyper-realistic colors portrays a bronze compass and a peach-colored rose. No matter where you get it done on your skin, this will be the focal point of everyone's attention.
20. Tell A Story With A Compass Tattoo
Make your tattoo speak your stories out loud. If you love traveling and solving puzzles, this is the perfect option for you. This design flaunts a well-shaded vintage compass as a focus, and in the background are pieces of a puzzle waiting to be put back together.
21. Traveler's Compass Tattoo
If you love traveling, this tattoo may certainly inspire you to get inked. Over the compass, you see the map of the world along with some very cool shading that adds an edge to the design. You can also get your favorite quote around this design.
22. Intricate Compass Tattoo
The beauty of a tattoo is brought out by intricacies. This semi-realistic compass surrounded by flowers and foliage looks beautiful on the whole. Team it with a quote, and you're all set.
23.. Forearm Compass Tattoo
This intricate compass tattoo covers your forearm. The amazing mandala work in the design paired with geometric star shapes makes it look stunning. If you are a fan of line tattoos, this design is a great option for you!
24. Back Shoulder Compass Tattoo
Your shoulder is one of the most popular locations to flaunt this tattoo.The intricate rose is shaded brilliantly and only adds to the charm of this design.
25. Wrist Compass Tattoo
Simple compass tattoo to the Wrist is extremely popular right now. Due to the limited space, you can also choose to keep it small and stylish. This simple mono-color compass design is super crisp and clean. Here's its message: you are your own guide.
26. Back Compass Tattoo
Your back is the perfect space for bigger tattoos. If you are a fan of abstract art, this mechanical compass is a great way to show off your artsy side and also some killer shading effects.
27. Bird Compass Tattoo
Combine a birdy with a compass if you believe that freedom is your one true guide. This monochrome design is a masterpiece in itself. The cracked background of the compass and the thorny vines also give it a nice touch.
28. Floral Compass Tattoo
Flowers are so elegant! If your floral heart is in need of some guidance, this design is something you could consider getting. It is customizable, so you can choose your favorite flowers to get tattooed around the compass.
29. Watercolor Compass Tattoo
Bright and vivid colors are something that really stand out in this design. The shading is done in a way that gives this tattoo a surreal, watercolor painting-like effect. Other little details, such as the anchor at the bottom and the work surrounding the tattoo, also add a special touch.
30. Compass And Anchor Tattoo
One of the most popular forms of compass tattoos is the anchor and compass design. If you want something minimal yet truly intricate, this tattoo is a great example of how you can club two symbols and make one elaborate design. It is the best compass tattoo.
31. Mandala Compass Tattoo
Mandalas hold a strong significance in countless traditions and cultures. The mandala, when paired with a compass, represents inner balance, harmony, and peace of mind. This design has splashes of color and some really detailed shading at the center, which makes it crisp and vibrant.
32. Collarbone Compass Tattoo
While this compass tattoo may look pretty basic, there's actually more to it than meets the eye. The shading work is brilliant, and it gives a gorgeous watercolor effect to the ink. The world map at the background of the compass adds a nice touch to the overall design.
33. Heart Compass Tattoo
If traveling holds the key to your heart – this tattoo is for you! While its main focus is the heart-shaped lock at the center, there's a lot going on at the back as well. The compass lies in the background, and there's some added color for more effects.
34. Sleeve Compass Tattoo
This navy compass tattoo, with its detailed design and intricate shading, is ideal for the sleeve area. If you love exploring places and want a sleeve tattoo, this is something you could consider getting done.
35.Skull Compass Tattoo On The Forearm
Combining the skull with a compass has never looked cooler. We all know that the skull is the rebel's hallmark. So, if you are a wanderer who recognizes the concepts of death and mortality and the importance of adventure, this tattoo is for you.
Once you have decided what you want tattooed, you need to figure out how you want it to look. It is always a good idea to go to an artist who is skilled in the look you are after. Here are some safety precautions you need to take before and after you get inked.
That was our round-up of the 35 trendiest compass tattoo ideas. Which one could you picture yourself getting? Let us know in the comments section below!
Recommended Articles
The following two tabs change content below.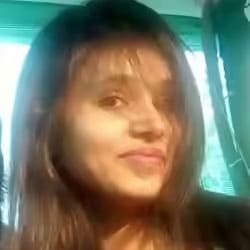 Jyotsana Rao is an engineering graduate from NIT, Nagpur, who discovered her love for writing during her undergraduate days. She is passionate about writing about everything related to beauty - makeup, fashion, hairstyles, skin care, or hair care. When this social media junkie isn't stalking the world of fashion and glamour, she loves spending her time traveling.