15 Best Concealers For Women In India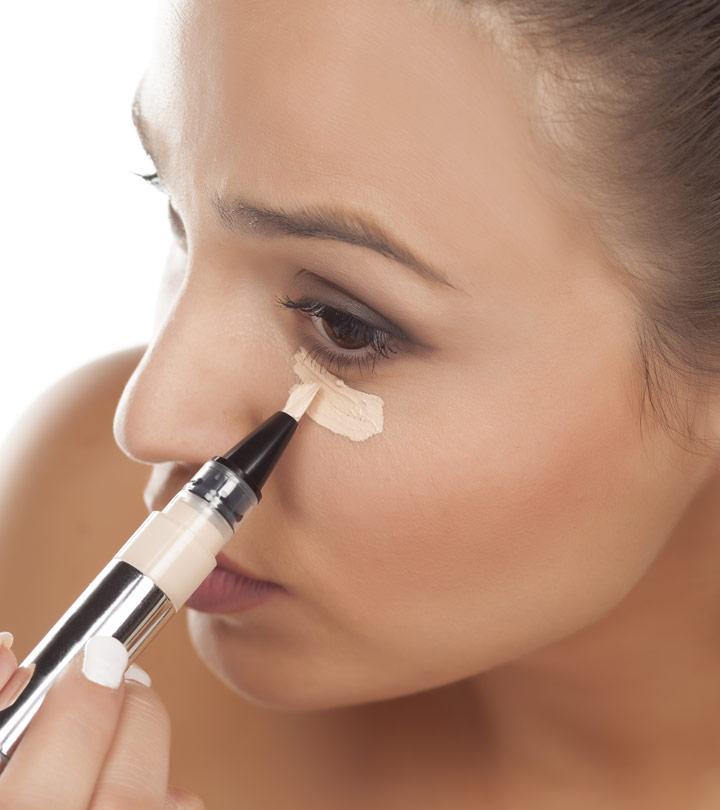 Don't we all wish for a flawless, perfect complexion? Well, ladies, we're all just human, and from time to time, our skin acts up, meaning – we end up with spots, blemishes, redness, discoloration and other imperfections, which is when concealers come to the rescue. For the days when you look into the mirror and find dark under eye circles and can't help but resemble a character from 'The Walking Dead', we've compiled a list of the 15 best concealers in India, to help you hide your deprived sleep or just those bad skin days (which by the way are inevitable, even if you're Beyonce).
So let's begin with some basics for all the concealer-newbies. There are different kinds of concealers, and you will have to pick one that is best suitable for your skin type.
Let's elaborate?
Different Types of Concealers
1. Liquid Concealer
The liquid kind is quite versatile when it comes to coverage as it is buildable and it ranges from light to full. If you have normal, combination, oily or acne-prone skin, this is the kind you could opt for. It's easy to apply, and it does not cake up. There are various finishes available in the market such as – satin, dewy and matte. If you're a beginner, just pick up one of these to make the task super easy.
2. Cream Concealer
The cream-based concealers are perfect for dry-skin beauties. You can also opt for this if you have normal or combination skin. It just depends on your preference. They usually come in a palette or pot packaging. However, a few of the cream concealer tend to crease when worn for long hours which is a big no-no. However, once you blend them in, you can set them with powder, which will help avoid creasing.
3. Stick Concealer
These are usually very thick and pigmented. They come in a roll-on stick packaging. All of you ladies with dry and normal skin can use these but it's not advisable for oily and combination skin – as they pose a risk of clogging pores because of their extremely creamy texture. They give medium to full coverage.
Now that you have some idea about the different kinds of concealers, let's look at what's hot in the market. We've compiled a list of some amazing concealer formulations for you to beat those bad days and banish all your skin troubles with just a teeny-weeny bit of an effort.
Best Concealers For Women In India
As per what M.A.C claims, this is their fluid concealer that provides full coverage for up to 15 hours. It's a light-weight product that conceals and gives you a natural matte finish. It also claims to be water-resistant and transfer resistant.
Pros
Provides full coverage
Dermatologist tested and non-comedogenic
Suitable for all skin-types
Long-wearing and lasts up to 15 hours without creasing or drying
Gives your skin a brightening effect
Looks very natural
Cons
It needs to be blended quickly
If you have dry skin, you need to moisturize before application
M.A.C Pro Long Wear Concealer Review
This concealer comes in a cylindrical pump dispenser pack (the size of a M.A.C lipstick). It does a fantastic job at covering dark spots and dark circles so much so that it's hard to tell whether or not you're even wearing concealer. Its consistency is creamy and it's super pigmented. Just a little product goes a long way. It keeps skin looking matte for a good 12 hours. As far as the brightening effect is concerned, it indeed does what it claims to do. I give this product the #1 spot on the list because it gives you all that you desire from a concealer and it's really high-quality stuff. I highly recommend it!

This emollient-based light-weight and creamy concealer by M.A.C Cosmetics provides discreetly opaque coverage. It contains SPF 35 protection. The product is so concentrated that just a small amount can conceal a number of imperfections. It's also rich in anti-oxidants and contains derivatives of Vitamin A and E.
Pros
Next-to-nothing feel and finish after application
Light-weight
Contains SPF 35
Highly pigmented
Full coverage
Lasts all day
Contains beneficial ingredients
Absorbs excess oil
Cons
Apart from being a little expensive, there is literally nothing wrong with this concealer. It's an investment as the product lasts forever and is worth every penny, I can bet on that!
M.A.C Studio Finish SPF 35 Concealer Review
When we talk about M.A.C products, there's a shade for every skin tone on the planet and that is something amazing. This concealer is so easy to use and so lightweight that it just looks like your natural skin. It completely camouflages with your skin, making it look even-toned and flawless. The consistency is creamy. You can either use a damp sponge, your fingers or a brush to blend the product out for a perfect finish. It lasts all day long, and you don't need to keep fixing your face when you have this on. With its SPF 35, your skin (especially the imperfections) remain protected, and the ingredients will help them heal sooner.

This is a crease-resistant formula with opaque coverage, and it comes in a creamy yet lightweight texture. It gives you natural-looking coverage, evens out skin tone covers dark circles and helps in blurring out any fine lines.
Pros
Full coverage
Creamy and smooth formulation
Lasts all day long
Matte finish looks very natural
Lightweight
Blends beautifully
Available in varied shades
Cons
Brush-on design can sometimes be inconvenient
Contains parabens
L.A. Girl Pro Conceal HD Review
This is one of the hottest concealers that's trending in the Indian market. Is it hyped? No, because it's actually pretty impressive. It fulfills all your concealer needs, besides it can be used to highlight and contour as well! Like we discussed in the pros, the coverage is buildable and can be worked on as per your preference. It just blends into the skin giving you a flawless complexion for long hours. Even by the end of the day, it just stays put without fading or smearing. It's suitable for all skin types. Also, it's a very affordable product. This is one concealer you will keep going back to again and again!

This concealer by L'Oreal is super blendable. It disappears into the skin while providing high coverage to conceal all flaws and imperfections. It does not clog pores and is oil-free and non-comedogenic as per what the brand claims. It is also designed to match your skin's tone and texture precisely.
Pros
Provides medium to full coverage
It's very easy to blend
Long-staying power
Lightweight
Does not accentuate pores or fine lines
Applicator brush is soft and easy to use
Cons
It's slightly pricey
Limited shades
It may not cover heavy under eye dark circles
L'Oreal Paris True Match Concealer Review
This concealer by L'Oreal was quite impressive when it came to the staying power. It lasted for the entire 7-8 hours without drying, cracking or looking cakey. Since it's a liquid concealer, the consistency is liquidy but nothing too runny. The pigmentation is great and it gives you coverage that you can build upon if necessary. It provides you with a really nice dewy look and does not clog pores. If you have sensitive skin, this is a great option!

[ Read – How To Use L'Oreal True Match Concealer? ]
Maybelline claims that this concealer is so flawless that it lets the real you come through. It's beyond matching, and it feels fresh, breathable and natural on your skin. It also blends seamlessly to cover imperfections and undereye dark circles. Matches your natural tone beautifully.
Pros
It looks very natural on your skin
Light-weight and easy to use
Available in varied shades (with both pink and yellow undertones)
Non-comedogenic and dermatologist tested
Very pigmented and gives medium-full coverage
Little goes a long way
Cons
No ingredient list provided
Besides that one factor, there's no fault that I could find.
Maybelline New York Fit Me Concealer Review
One of the best parts about this drugstore concealer is that it comes in so many different shades! If you find the exact match for your skin-tone, then this product does an excellent job of covering flaws and imperfections effortlessly. Its texture is smooth and it blends into the skin rather easily. Also, the product is very pigmented – so you only need a little to work with. It does not cake up and lasts for a good 6-7 hours. You can either use a brush or just your fingers to blend in the product to perfection. This product is a total winner!

This concealer stick contains ingredients like Vitamin B3 and SPF 20. With a non-messy and fuss free application process, it efficiently covers up spots and blemishes. It's also ideal for covering undereye dark circles.
Pros
Perfect for oily/combination skin-type
Contains SPF
Easy to use
Lightweight
Affordable and easily available
Cons
Limited shades
It isn't creamy
Lakme Absolute White Intense Concealer Stick Review
This concealer stick by Lakme is great for people with oily and combination skin. It does a good job at covering imperfections and dark circles. It's pigmented and provides medium-full coverage, and you don't need a setting powder over this. It is long lasting and does not smear away, staying put for a good 5-6 hours. It blends well and just feels like skin because of its light-weight. It's great for everyday use. The only disappointing factor about the product is that it comes in limited shades.

NYX Gotcha Covered Concealer is available in 10 different shades. It's water-proof and is a full coverage concealer that effectively covers up imperfections and discolorations without creasing or caking. It is also infused with coconut oil, and is highly blendable, leaving you with a healthy-looking natural glow. It is the best concealer for dry skin in India.
Pros
Blends smoothly
Great packaging
Affordable
Provides full coverage
Covers dark circles and spots perfectly
Long-staying
Hydrating
Cons
Not suitable for oily skin type
Needs setting powder
Feels slightly heavy if over-applied
NYX Professional Makeup Gotcha Covered Review
This innovative concealer formulation by NYX has a creamy and glossy texture. It's best to apply this using a damp sponge as this helps to blend out the product easily. Only a small amount of product is required to cover up, so the quantity you get is a lot. It makes your skin look even-toned and smooth. If you are someone with dry skin, then this might be the right concealer for you. However, people with oily skin need to stay away from this product. After application, just pat some setting powder over it and you're good to go. It's one of the best concealers for dry-skin beauties.

The creamy texture of this concealer blends smoothly into the skin and helps to instantly conceal flaws and illuminate dark circles. It is rich in antioxidants and vitamins C and E that condition as well as shield your skin. It also contains kaolin which is a natural mineral that ensures long-lasting wear without settling into lines.
Pros
Creamy texture
High coverage
Contains nourishing ingredients
Impressive staying power
Available in various shades
Cons
The price is high (Bobbi Brown being a high-end brand)
The packaging bothers me because it combines concealer and powder together. It can get a little messy.
Bobbi Brown Creamy Concealer Kit Review
This concealer kit by Bobbi Brown is one of those products you will get hooked on to, so it would be hard for you to try something else after this. Firstly, I must say – this concealer does a great job at covering up some serious dark circles. If you need something for your undereye area, this one's for you ladies. The consistency is creamy, and it pretty much covers up all flaws with ease! It's also suitable for all skin-types.

This concealer formulation by Estee Lauder claims to last for up to 15 hours. Its light-weight cream formula helps create a flawless look all day long. It's a transfer-resistant and color-true formula which is infused with minerals and emollients to condition skin and make the product blend easily.
Pros
Light-weight and easy to blend
Contains SPF 10
Long-wearing
Very buildable and blendable
Applicator wand is brilliant
Dermatologist tested
Cons
Not all shades are available in India at present
The price is towards the higher side since it's a high-end brand
Estee Lauder Double Wear Stay In Place Flawless Concealer Review
I was actually quite impressed by the staying power of this concealer. It stays on through humidity and heat. The texture of this product is very light yet creamy. It just blends into your skin and hides imperfections efficiently. Estee Lauder claims that this product is oil-free and waterproof, however, at the end of the day, it does come off easily.
One factor that was rather notable is that it lasts all day without drying up or cracking and is transfer-proof. It feels like skin which is my favorite part. It is a great concealer for all skin types! I highly recommend it to everyone who needs something that stays put for long hours and is of high quality.

The PAC Take Cover Concealer Crayon is a multi-functional product that comes in 8 different shades. It can be used to achieve a flawless base, correct spots, highlight, and contour. It's also a great product to brighten your undereye area. This concealer claims to provide medium to full coverage. The color is buildable and lasts long. It's also suitable for dry skin beauties.
Pros
Great consistency which gives you a matte finish
Easy to blend
Sets so well under the eyes
Does not crease
Lasts for a good 6-7 hours
Cons
Some of you ladies may not like the crayon packaging
Besides that, I really couldn't find any other fault with this concealer. It's actually great!
PAC Take Cover Concealer Crayon Review
This is one of the best Indian drugstore concealers out there. I was amazed at how well it does the job. Let's begin with the consistency – it's a solid cream with a very smooth texture, eventually giving you a flawless matte finish. It's effortless to blend and is suitable for all skin types. Even if you have dry skin, this will still work well for you. The concealer comes in 8 varied shades, and you can easily find one that suits you best (perfect for our diverse Indian skin-tones). You can use a damp sponge or a flat brush to blend out the product, and it just blends seamlessly. It stays put for the entire day without smearing, which is one of many best parts about this product. I highly recommend it to anyone who is looking for a multi-functional concealer!

This concealer stick by Deborah Milano is soft, creamy and long lasting. It's ideal for disguising dark circles and covering minor flaws and imperfections. It also claims to help create highlights to downplay the appearance of dark circles and puffiness.
Pros
Creamy consistency makes it easy to work with
Covers up minor blemishes efficiently
Does not look cakey
A range of shades available
Dermatologist tested
Cons
Does not cover stubborn scars or pimples
The coverage ranges between light-medium
It can create a white cast if it isn't blended properly
Deborah Milano 24 Ore Perfect Concealer Review
This concealer comes in a round twist-pen packaging that resembles a lipstick. What I like most about this product is that it's so easy to use. The texture is creamy and blends in really well, especially when it comes to your under eye areas. It's not very long lasting but it stays on well for a good 6-7 hours. However, if you have skin issues and need to cover acne scars or extremely dark under eye circles, then this won't work for you. It's suitable for all skin types as it does not make your skin oily.
[ Read: 10 Best Concealers for Acne Scars ]

This liquid concealer formulation from Revlon is a quick blemish fix with soft flex technology. It contains salicylic acid to help heal blemishes faster. The product claims to last up to a good 16 hours without fading. It is also light-weight and suitable for all skin types.
Pros
Smooth and light consistency
It does not crease or fade
Contains salicylic acid (heal while you hide?)
The applicator is amazing
Provides medium coverage and is suitable for daily use
The staying power is great
Cons
If you like full coverage, this isn't for you
It's slightly pricey for a drugstore brand
Revlon Colorstay Concealer Review
Revlon is known for its high-quality products and this liquid concealer from the brand is quite a find! If you are looking for a product that is liquid, long lasting and non-creasing, then this is meant for you. It comes in various shades, and it's easy to find one that suits even the average Indian skin-tone. When we talk about the coverage, it's only medium. However, it's something that you can use on a daily basis because it's just that light-weight. Another factor that I like is that it contains salicylic acid which is known to help treat blemishes. This concealer is also suitable for oily and combination skin types.

This unique concealer formulation by Maybelline New York claims to awaken the glow and radiance that you are looking for. It's a creamy, gel-based and weightless formula that helps conceal flaws and imperfections. It contains light-reflecting radiance pigments to help you achieve a natural glow.
Pros
Suitable for sensitive skin-type
Non-comedogenic
Illuminates skin and adds a glow
Does not crease
Travel-friendly packaging
Cons
The shades are limited
Less quantity
The consistency is slightly runny
Maybelline New York Dream Lumi Touch Concealer Review
The Maybelline Lumi Touch Concealer comes in a twist-pen packaging and is super simple to use. It is available in three shades in India – Ivory, Honey, and Buff. The shade 'honey' is suitable for the average Indian skin-tones as Ivory and Buff are a little too light. You only need a little amount of the product to cover up and by little I mean – pea-sized. If you use too much, it will leave a horrid white cast, so be careful with how much you apply. Talking about the texture of the concealer – it is superb! It's thick and creamy, it also highlights which is great for undereye areas. It gives good coverage but makes sure the shade matches your skin-tone as they have a limited number of shades. Overall, it is a decent product especially if you are looking for that luminous glow.

This non-greasy, oil-free formula from Colorbar is for the women who do not like elaborate makeup. It's an easy-to-apply concealer cum foundation that gives you a matte finish without drying out your skin. It nourishes the skin and does not clog pores. Like most Colorbar products, it comes in a silver cardboard packaging, and it's in the shape of a lipstick with a twist-up retractable container.
Pros
It comes with an SPF 30
Lightweight formulation
Creamy texture that blends easily
Does not leave a white cast upon application
Great staying power
Cons
Colorbar Full Cover Makeup Stick Review
The Colorbar Full Cover Makeup Stick is great to even out skin tone and hides blemishes. One thing that caught my attention was its brilliant staying power which is one of the most essential factors that we look out for while purchasing a concealer. If you are someone who gives supreme importance to SPF then this has you covered with its SPF 30. The texture is creamy in a completely non-greasy way, which means it works well even for oily and combination skin types. Talking about the coverage – it's buildable. You can go for a sheer, medium or full coverage by working your way through as per your preference. It covers undereye dark circles as well!

[ Read – How To Use Colorbar Full Cover Makeup Stick ]
This concealer formulation by Lotus is known to be great for your skin owing to its herbal properties and ingredients. The stick concealer comes in a twist-up red container with a clear cap. It's about an inch in diameter and it claims to be an all-in-one makeup that works like a foundation, concealer and a compact with sun protection of SPF 15. Its smooth application helps even out skin tone, correct imperfection and conceal without clogging pores or caking.
Pros
Contains SPF 15
Herbal formulation
Light-weight and non-comedogenic
Blends effortlessly
Dermatologist tested
Affordable and easily available
Cons
Not meant for oily or combination skin type
The coverage is sheer
The full ingredient list is not mentioned anywhere
Lotus Herbals Natural Blend Swift Makeup Stick Review
The Lotus Herbals Natural Blend Swift Makeup Stick is one of the best Indian drugstore concealers in the market. What I liked about this product was that it was very easy to use and blend out. It has a pleasant fragrance and an SPF of 15 which is satisfactory for a concealer. It does a decent job of covering slight imperfections and redness, but it's not a great option if you want to cover issues like scars. It comes in three different shades (creamy peach, honey beige, and natural beige) with different undertones, so it's easy to find one that will suit your skin tone. It lasts for a good 6-7 hours.

* Prices may vary
That was the list of the 15 best concealers available in the Indian market.
*Subject to Availability
If you are new to concealers, let us give you a quick run-through of how to use these magic wands and how to choose the right shade.
How To Use Concealer?
Although there are different kinds and consistencies of concealers out there, the basic techniques of application remain the same.
For every skin type, the number one step before doing anything is to prep your face with a good moisturizer.
You can apply it on your foundation for intense coverage.
Use a concealer brush, a sponge (beauty blender), or just your fingers, depending on what you are comfortable with.
Just dab some product onto spots, blemishes and other imperfections and blend it out thoroughly with the help of your tool.
Finish by setting with a light dust of powder.
How To Choose The Right Concealer Shade?
When it comes to applying concealer on your undereye area, choose a concealer shade that is no more than one or two shades lighter than your natural skin tone to avoid turning your dark circles into white circles.
For your face, choose a concealer shade that matches your foundation.
Simple, right?
We hope that this compilation has been informative enough to help you pick a concealer that will cover all your insecurities and only accentuate your beauty.
Recommended Articles
The following two tabs change content below.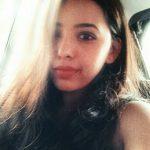 Latest posts by Esha Saxena (see all)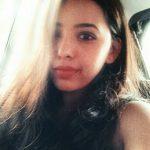 Esha Saxena
Esha Saxena is a writer, journalist, and a full-time wallflower. She holds a Master's degree in Media and Mass Communication and firmly believes that makeup is nothing less than art. Combining her love for writing with her passion for makeup, she brings to you reviews, techniques, and her ever-growing knowledge on this form of art. In her spare time, she loves reading, listening to obscure indie bands, and writing poetry – all of this while being a crazy dog lady.