How To Style Converse Shoes With Dresses – 17 Outfit Ideas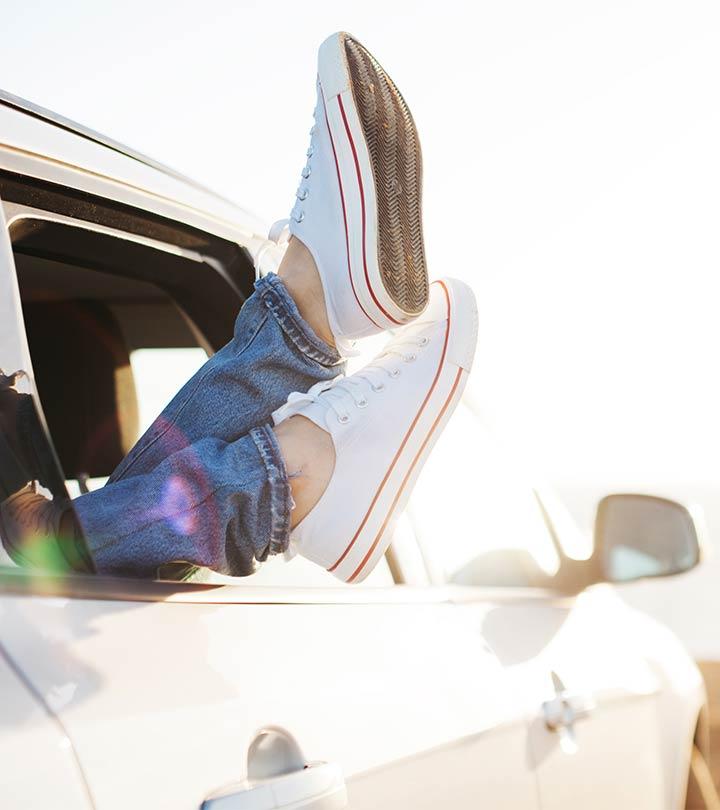 When it comes to constructing an outfit, Converse sneakers are absolute stars. How else do you explain people's obsession with them? The best thing about Converse shoes is that they haven't changed over the years but have adapted to the latest trends and managed to stay relevant to this day. If that doesn't say enough about Converse, we have proof – with pictures and outfit ideas. Check them out!
17 Ways To Style Your Converse Shoes
If you have already jumped on the Converse bandwagon, you know that they go with pretty much everything. Jeans and skirts? Yep. Prom? Sure. Date night? Hell, yes. Wedding dress? ABSOLUTELY! Take a look!
1. Wedding Dress With Converse
We wanted to start with the mother of all outfits – a wedding dress. Talk about brides breaking fashion stereotypes and choosing details that truly define who they are. An increasing number of women are sporting Converse with their fancy wedding gowns to showcase every bit of their personality while walking down the aisle.
2. Skinny Jeans And Converse Shoes
Skinny jeans – whether white, black, or anything whacky – call for Converse shoes. We recommend investing in a customized pair as they can spruce up your everyday outfits instantly.
3. High-Waisted Shorts And Converse
Denim and Converse are like a match made in heaven. But if you want to dial up the chic factor, pair high-waisted denim shorts with a bright graphic T-shirt. Such little changes can transform your look completely.
4. Formals And Converse Shoes
If you thought that formals are one space Converse cannot venture into, you need to reconsider your opinion. Whether you are headed to a meeting or are in the mood for comfortable trousers, throw on your favorite pair of Converse. Tell the world you choose comfort and like breaking the monotony with this look.
5. Animal Prints And Leather Converse
Animal prints add oodles of character to your outfits without trying too hard. We get that they are not for everyone, but if you can pull it off, throw some leather Converse into the mix to round off your outfit!
6. Prom Dress With Converse Shoes
Prom night is around the corner, which means the anxiety of getting every single detail right is at its peak. If you march to the beat of your own drum, get yourself a pair of Converse shoes to comfort your feet and soul. I know it's getting dramatic here, but trust me when I say that a lot of people will be coming to you for fashion advice after seeing you sport this edgy look.
7. Trench Coat And Yellow Converse
A trench coat is a staple piece in every working woman's wardrobe. Match your trench color with a pair of Converse in the same color, sip on some pumpkin spice latte, and live it up!
8. T-Shirt Dress With Converse
Whether it is a denim one-piece, a pastel noodle strap dress, or just a basic T-shirt dress – a pair of Converse will take it to the next level.
9. Dresses And Converse
Be it a midi-length, long, or short dress, rest assured that it can be paired with Converse. Whether you want to go all out with tulle or keep it semi-formal with a striped dress, Converse is the way to go!
10. Skater Dress And Converse Shoes
Skater dresses are jam-packed with cuteness and help you get away with bad hair days, lazy Sundays, and those days when you don't feel like moving a muscle. Add Converse shoes to this equation and finish off the look!
11. Black Outfits With Colored Converse
A black T-shirt dress is a blessing in summers. It is super comfortable and can never look outdated. Wear it with a pair of brightly-colored Converse, and you can conquer mountains. But if you want to take your black outfit up a notch, wear them with a casual pantsuit. Tie your hair in a half bun and put on some red lipstick to slay the look!
12. Party Wear Dresses And Converse
Every part of your outfit needs to be thoroughly thought through when it comes to big events like a wedding, homecoming, or prom. But, you don't always need to follow the stereotype and wear a dress and heels. Break the monotony with your Converse shoes, and you will get heads turning!
13. Maxi/Tea-Length Dresses With Converse
When you are in the mood to break the Bohemian vibe of your maxi or tea-length dress a little bit, take the sporty route. It's a look everyone needs to try out. I can't get enough of it!
14. Ruffle Skirt And Converse Shoes
There is nothing else I can think of on a lazy weekend than an outfit like this. It's fun, cool, and chic. Just a graphic tee with a ruffle skirt, a high ponytail, and a pair of converse. It's airy and relaxed, but with just enough style.
15. Summer Dress And White Converse
You can sport white converse with bold colors like red, navy blue, and green. Let the shoes take center stage and the dress be the sidekick for once.
16. Black Crop Top And Yellow Trousers
Black or white Converse shoes with colored trousers like these can make the oh-so-smart and effortless girl in you come out. Envision this outfit without the shoes – it just falls flat!
17. Edgy Outfit With Converse Shoes
The one celebrity that comes to mind when we think of Converse shoes is Taylor Swift. She is often spotted wearing bold outfits (like this patent leather number) with a simple pair of Converse to tell us that she's one of us.
This list is just a starting point for all the stuff that you can do with your Converse shoes. Unleash your creative side and slay it. Do you have questions or styling ideas? What is your favorite way to style Converse shoes? Let us know by dropping a message in the comments section below.
The following two tabs change content below.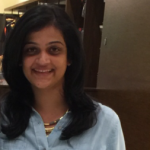 After working in Marketing and Business Development for a few years, Pratima Ati jumped ship to pursue two things she loved – fashion and writing. She's now a full-time Fashion & Lifestyle writer and has never looked back ever since. She sleeps early, reads often, and when she can't, she finally gives a closure to all the characters living in her drafts. Sometimes, they pass off as poetry too! That, and her training in Indian classical music and playing (learning) the veena keep her sane, civil, and bearable.