Are Cornflakes Good For Weight Loss? Debunking The Truth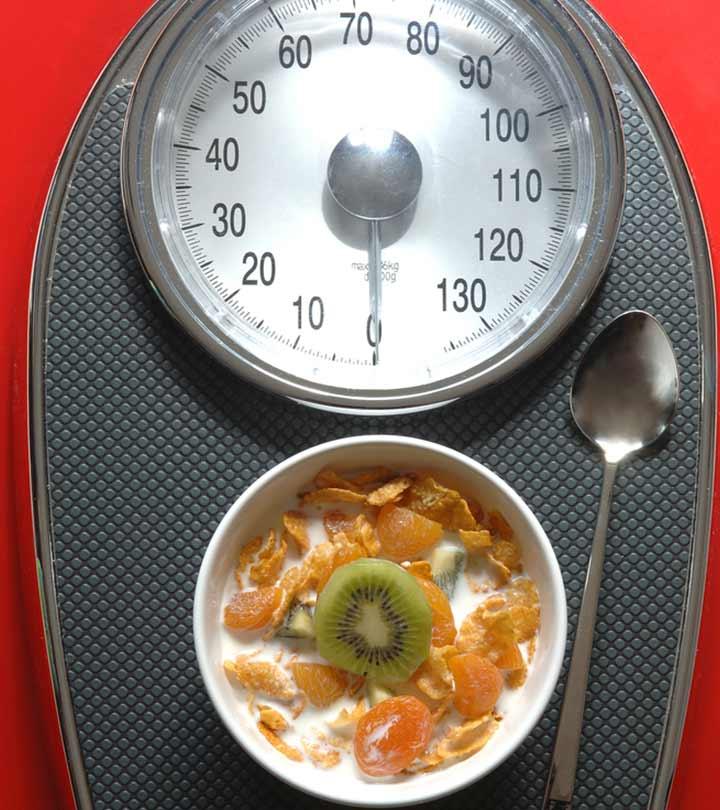 Breakfast is the most important meal of the day. After an entire night of fasting, it boosts the metabolic rate, regulates glucose levels, and provides the energy needed for the day (1).
Cornflakes happen to be among the most popular breakfast options. They are easy to prepare, convenient, and quite satiating when combined with fruits and nuts.
But how good are cornflakes for weight loss? Can you include them in your weight loss diet? In this article, we will look at the facts.
Corn Flakes – An Overview
Cornflakes were discovered by Will Kellogg and his brother John Kellogg in 1983. They were first made with stale wheat. This is one reason cornflakes became popularly known across the world as Kellogg's cornflakes.
How Were Cornflakes Made?
The Kellogg's brothers made dough out of the stale wheat that they had discovered and pushed it through a roller. However, this resulted in broken flakes of wheat.
These flakes were toasted and served to patients at Seventh-day Adventist sanatorium where the brothers worked. The patients liked them, so the brothers continued to perfect them.
This was how cornflakes were developed. Today, there are many brands of cornflakes in the market that brag about their quality and the ability to help reduce weight.
Corn Flakes For Weight Loss – Myth Or Fact?
It is believed that having corn flakes with milk is a safe and healthy breakfast option with a high content of vitamins, minerals, carbohydrates, and a low amount of fat.
Kellogg's cornflakes are toasted flakes made of corn. One cup (28g) of Kellogg's corn flakes contains 100 calories along with 2 g of protein, 1 g of fiber, and 3 g of sugar (2).
Several studies revealed that including Kellogg's cornflakes in breakfast could help boost levels of many micronutrients (3). But there is no research stating that they could be effective for weight loss.
Cornflakes are low in fat but high in sugar (3 g/serving of the cereal intake) (2).According to the World Health Organization (WHO), keeping sugar intake lower than 5% of the total calorie intake can help reduce the risk of obesity in both adults and children (4).
Cornflakes primarily contain high fructose corn syrup (HFCS). This added sugar, if consumed over a period, could increase the risk of obesity (5), (6). However, not all studies have been conclusive, and we need further research.
According to the American Heart Association, added sugar provides 'zero nutrients' except for overloaded calories, thereby increasing the risk of metabolic disorders and obesity (7).
Moreover, among all breakfast cereals, cornflakes have a high glycemic index (81), and they can elevate blood sugar levels (8). Studies show that foods low in glycemic index can be moderately effective in lowering body weight (9).
These only show us that if you want to lose weight, cornflakes may not be the healthiest breakfast option. You can instead include a bowl of steel-cut oats or wheat bran in your breakfast to kick-start your weight loss process.
Are Cornflakes Good For Health?
A box of corn flakes contains corn, sugar, malt, and high fructose corn syrup. Of these ingredients, corn syrup is high in glycemic index and can elevate blood sugar levels.
The proportion of sugar in corn flakes is high, and many people even add sugar or honey to corn flakes along with milk. This increases the sugar content of the cereal as a whole, and having this on a regular basis can result in weight gain.
Though sugar is needed by the body, too much of it  (more than 5% of total calories) can lead to tooth decay and obesity (10). Hence, substitute processed ready-to-eat-breakfast bowls with natural sugar from fruits and fiber-rich whole grains.
Foods With Low GI
If you want to lose weight and maintain your health, it is necessary to focus on calories coming from a diet full of healthy, fiber-rich, protein-rich, and water-rich foods, like fruits, vegetables, whole grains, and beans, which are low in GI (8).
Include healthy foods in your breakfast (and your diet, in general). Avoid packaged and processed foods as much as possible. Be wary of the types of food you or your family include in the diet.
Conclusion
Choose your breakfast cereals carefully. Ensure they are loaded with the essential nutrients and fiber and are low in sugars. Cornflakes are not the right option if your aim is to lose weight. If you have a constant sweet craving, you may occasionally munch on a tablespoon of cornflakes with nuts and fruits.
Expert's Answers for Readers Questions
Is Kellogg's Special K good for weight loss?
Kellogg's Special K is another variety of the Kellogg's brand. It also contains added sugar and is not good for weight loss. You can instead go for whole grains and fruits.
Is Special K better than corn flakes?
Kellogg's special K is a mixture of rice, wheat, and barley with added sugar. Cornflakes contain only toasted flakes of corn along with sugar. In comparison to cornflakes, Kellogg's Special K is good.
Can I eat cornflakes at night?
No. It is not recommended to consume HFCS at night as it may shoot up your blood sugar levels. For better health and optimum weight, it always is better to consume whole grains or a soup and salad at night.
10 sources
Stylecraze has strict sourcing guidelines and relies on peer-reviewed studies, academic research institutions, and medical associations. We avoid using tertiary references. You can learn more about how we ensure our content is accurate and current by reading our
editorial policy
.
Recommended Articles
The following two tabs change content below.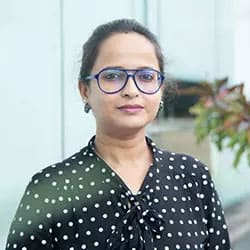 Latest posts by Priyanka Sadhukhan (see all)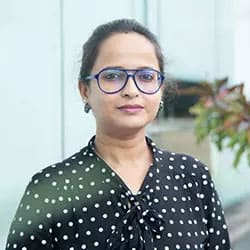 Priyanka Sadhukhan
Priyanka is a nutritionist and a Certified Diabetes Educator. She has over 8 years of experience in nutrition and dietetics with a strong research background. She is passionate about science and how it can be applied to one's daily lifestyle. According to her, food is the best medicine, and proper nutrition is key to achieving good health. She has also written a book on PCOS and its management for doctors and patients. When she is not working, she loves spending quality time with family and friends. She loves creating innovative, healthy recipes and endorses healthier alternatives to junk foods to promote good health.