7 Ways To Manage A Cowlick & Best Hairstyles For Cowlicks
Get those stray hair sections out of the way with these easy hacks and flattering hairdos.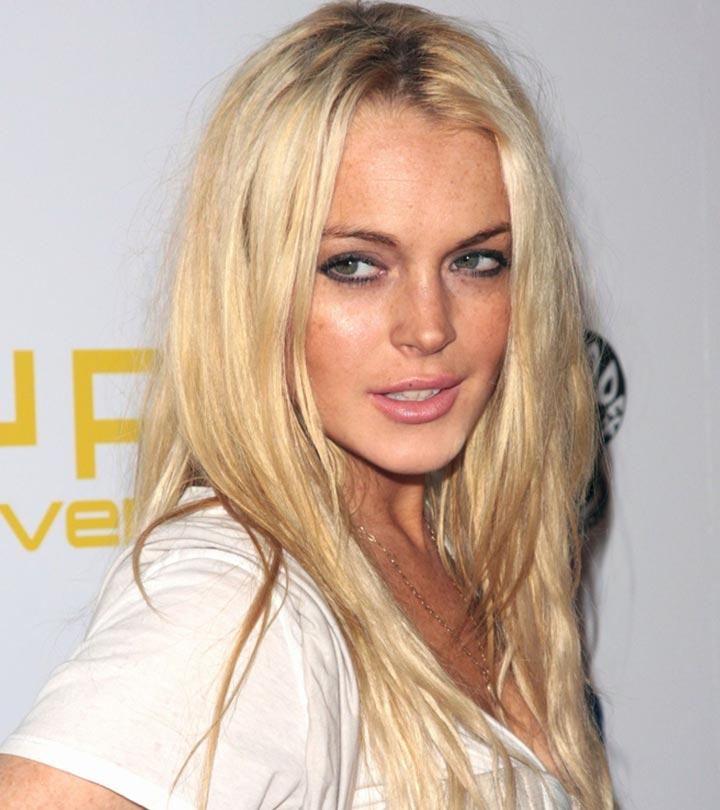 You want to style your locks to impress your loved one, but a section of your hair never listens to you. Well, that is a cowlick. So, is it possible to manage a cowlick?
A cowlick is that part of your hair that grows at a different angle than the rest. It is often seen at the crown of your head and in the front, just by the hairline. It often plays a spoilsport, but managing it is not tough either. In this article, we have listed some best tips to hide your cowlick hair. Scroll down for more information.


Did You Know?
Anne Hathaway, Lauren Conrad, Kristen Stewart, Kate Bosworth, and Megan Fox are some famous personalities who have cowlicks.
What Is A Cowlick?
The cowlick is a hair section that grows in a different direction than the rest of the hair. This hair section follows a natural growth pattern that is different from the rest of the hair. It may stand straight at an odd position and has a swirling pattern. Everybody has a cowlick or two that appear at the crown of your head (the backside) and define the hair growth pattern. However, it may show up anywhere, including the front hairline, disrupting your hair orientation.
Frontal cowlicks are pretty annoying. If you have one, here is what you can do to manage, hide, and prevent it from ruining your hairstyle.
How To Get Rid Of A Cowlick
1. Get The Right Haircut
If you are struggling with a cowlick at the hairline, change your hairstyle. Choose a style that supports the cowlick and effectively hides it. For instance, long side-swept bangs look relaxed and support your cowlick's natural pattern, adding movement to it. Never go for shorter bangs as it may expose the cowlick. Consult a professional hairstylist for the best results.
2. Use Heat Styling Tools Wisely
Heat styling tools can help control cowlicks. For instance, use a concentrator (the removable mouth) with a blow dryer in the opposite direction to tame the cowlick.
Also, use the right styling product like a round brush for greater styling control. This can change the way your hair looks.
Root tamer irons have fine-toothed comb-like edges that can tame thicker strands. They provide tension as you direct the cowlick towards your desired direction.
3. Pick Hair Care Products Wisely
The right hair care products can help tame the stubborn cowlicks. Use a lightweight and flexible hold hairspray for thinner strands. It does not weigh down your hair and make it stiff or sticky.
Dry shampoos work great for finer strands. They absorb the natural oils that weigh down the cowlick and make it obvious. They also lift your hair.
You can also buy creams, gels, and pomade to style and hold your cowlick when blow drying.
4. Use Bobby Pins
Clip the stubborn hair strands in place with bobby pins. This is the easiest way to prevent the cowlick from ruining your hairstyle.
After heat styling, apply hair gel, pin your cowlick down with a bobby pin, and blow dry. By the time you are ready to walk out of the house, your cowlick hair should have settled down a bit.
5. Grow Your Hair
This is one of the best ways to hide your cowlick. Growing your locks will weigh down the cowlick a bit and blend it with your natural hair, making it less noticeable.
6. Keep The Cowlick Wet
Wetting the cowlick is an easy way to tame it. Run a wet brush or comb through the cowlick a couple of times and use a blow dryer to set it. This makes it easier to style the hair in the direction you want.
7. Change Your Parting
Sometimes, you have to go with the flow. Instead of fighting with the cowlick, switch the parting. Follow the cowlick's natural pattern to adjust your hairstyle. Do not waste your time trying to straighten or make it sit.


Quick Tip
Waxing and cosmetic surgery are some other ways to correct a cowlick.
These are some of the ways to manage and hide a cowlick. Experimenting with your hairstyles is an easy way to blend the cowlicks with your hair's natural flow! Here are a few styles you can try.
Best Hairstyles For Managing A Cowlick
The best way to manage cowlicks is to learn to work with them. Here are a few hairstyles that might go hand in hand with your cowlick:
1. For Forehead Cowlicks
For managing forehead cowlicks, brush your hair in the opposite direction. Some of you may have a widow's peak (the downward V-shaped hairline at the forehead). You can hide it with soft, swooping bangs with a mix of rounded curls or go for longer bangs.
2. For Crown Cowlicks
Cowlicks in the crown area of the head can be an issue for both short and long hair. For short cuts, go for pixie wedge. Cut the cowlicks shorter and keep the top and sides longer to hide the crown cowlick. For long hair, cut your hair at one length to add more weight at the bottom.
3. For Nape Cowlicks
If you have long hair, nape cowlicks will not be noticeable. But if you have short or bob hair, it is better to go for a buzz cut at the neckline and keep it shorter than the rest.
Some people are okay with their cowlick, while some look for ways to get rid of it. But is it possible? Find out in the next section.
Can You Eliminate Cowlicks Permanently?
No. You cannot get rid of or eliminate cowlicks permanently as it is your natural hair pattern. However, you can work with them. Embrace them as a part of your look. Try different hairstyles, use hair products, and try various styling techniques to make them less noticeable.
Infographic: Top 5 Tips To Tame Cowlicks
A cowlick is the spoilsport hair strand that fails to listen to your comb, and the reason is primarily the altered growth angle. Check out the infographic and read the top 5 tips to tame the hairline Cowlicks for a flawless hairstyle.


A cowlick is a hair pattern that grows in a different pattern than the rest of your hair, with a swirling pattern at the crown of your head. You can manage a cowlick by getting the right haircut, changing your parting, and using the right products. You can also try brushing your hair in the opposite direction and cutting the cowlick shorter to hide it. While you cannot get rid of cowlicks permanently, you can work with different hairstyles and accessories to make them less noticeable.
Frequently Asked Questions
Do cowlicks occur more easily on wet or dry hair?
Cowlicks occur more easily on dry hair. Hair is easy to manipulate when wet because of the weakened bonds, but the bonds lock closer as they dry. Therefore, you might need to wet the cowlick to tame it.
Do people with natural hair get cowlicks?
Generally, people with curly hair do not get cowlicks as it is not very obvious. However, if there is a stray cowlick on curly hair, it is probably time for a wash.
Is a cowlick genetic?
Scientists believe that genes do play a significant role in causing cowlicks. However, it may not be a necessary factor.
Key Takeaways
Cowlicks may show up anywhere, apart from at the crown of the head, and disrupt the hair orientation.
Having a cowlick on the hairline is extremely bothering. However, you can hide it by choosing the right haircut or adjusting it according to your hairstyle.
You can also tame a cowlick with the right use of certain hair products and heating tools.
Short hair can expose your cowlick, so growing your hair long can be a good idea.