20 Creative Ways To Style Your Sew In Hair
YOLO, so flaunt different hairstyles every day with some sew-ins and be the showstopper.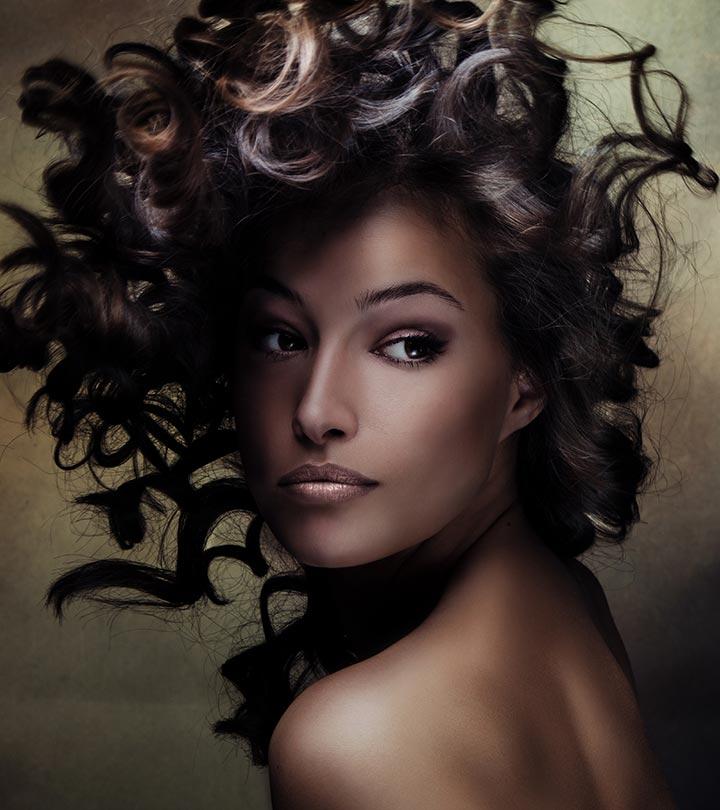 Some days you want long hair, others short – some days call for vibrantly colored tresses, and others for monochrome natural hair color. This is why we would like to introduce you to the sew-in technique. Discover everything about these hair extensions, including the various ways to style your sew-in hair.
The sew-in technique is a way to add hair extensions to make your hair look thicker right from the roots. You braid your hair into a cornrow and sew in a weft of hair extensions to the braids with a thread and needle. Sew-ins, also known as weaves, have been used for decades by black women to style their hair. There are so many hair extension brands, materials, and colors on the market, that make it fun to experiment and try out new protective hairstyles with the sew-in technique. You can try Beyonce's lemonade braids one day, then turn up in short twists the next. You can try various hairstyles with different hair colors almost every day. These sew-ins let your creativity shine through!
So, what are you waiting for? Keep reading to learn the sew-in hair extension technique with some unique styles. Scroll down to discover everything about sew-in weaves and change the way you style your hair! Swipe up now!
20 Creative Ways To Style Your Sew In Hair
How To Sew In Hair Extensions (Weave)
What You Need
Hairbrush
Rat tail comb
Sectioning clips
Weave-in cap
Hair extensions (wefts)
C-curve needles
Hair thread
Scissors
Hair elastics (optional)
What To Do
Deep condition your hair before you sew hair extensions into it to hydrate it and get it as healthy as possible.
Part your hair on whichever side you prefer. This will be the parting from which all your extensions will extend so choose the location carefully.
First, create 2 braids that will be your "leave out" hair. These braids will be opened after all the extensions have been sewn in to create a more blended and natural effect. These braids should extend all along either side of your parting, your hairline at the front of your face, and all the way along the nape of your neck.
Create 2 cornrow braids parallel to your leave out braids and your parting, one on either side. These "anchor" braids are where you will stop sewing in your extensions and should be about ½ an inch in width.
Now, braid the rest of your hair in cornrows that go towards the back of your head. Use your rat tail comb to create neat partings and the sectioning clips to move the loose hair out of the way. You can leave the ends of the braids loose if your hair is kinky curly enough to not unravel. Otherwise, you can secure them with hair elastics.
Sew the ends of all your braids to each other, laying them flat against your head.
Now, put on your weave-in cap, placing it just behind the leave out braids at the front and back of your head. This will reduce the strain on your scalp and natural hair.
Thread the C-curve needle with a strand of thread that's at least the length of your arm.
Take your first weft of hair extensions and lay it all along the nape of your neck. Sew it in by pushing the needle first through the weft, then the cap, and then the braid.
Keep working your way up your head, curving the wefts to slowly align with your parting.
Your last weft of extensions will be sewn into the anchor braids that are parallel to your parting.
Neatly cut off the weave in cap from around your leave in braids.
Open your leave in braids and shake out all your hair to blend them in completely.
Style them in any way you want to finish off the look.
Phew, now that was a long process, wasn't it? But trust me, the time and effort you put into a sew in weave is worth the look you get in the end. Now, that that's out of the way, let's look at all the gorgeous ways you can style your weave in hair!
20 Gorgeous Ways To Style Your Sew In Hair Extensions (Weave)
1. Straight Black Hair With Red Highlights
Let's start off with a classic look that we can't get enough of, shall we? There's nothing classier than long jet black and poker straight hair. But this sew in style has been given a pop of oomph and color by the addition of a few subtle red highlights to it.
2. Feathered Auburn Bob
If you've always dreamed of having a sleek short bob even though you have long kinky curly hair, then a sew in style will work perfectly for you. The edginess of this angled bob in a popping auburn shade has been taken to a whole new level, thanks to the feathered styling of the front sections.
3. Mahogany Curls
Many women go in for sew in styles because they want their hair to look as natural as possible. If that's the case with you, try out this sew in style with long mahogany locks that will cascade down your back. Style this hair in some big bouncy curls and part it on one side to look like a total diva.
4. Blunt Edged Short Bob
Simplicity and elegance come together with symphonic perfection in this gorgeous sew in hairstyle. This blunt edged bob in a stunning jet black shade looks incredible on any outfit you style it with – be it a pantsuit for work or a little black dress for a night out on the town.
5. Aquamarine Waves
Look like the mermaid that you know you are on the inside with this wavy sew in hair look. The bright aquamarine hair extensions in this style flow down her shoulders in voluminous waves to lend an oceanic vibe to her look. To add a bit of contrast to this sew in style, you could go for extensions that have dark brown or black roots that fade into the bright blue hue.
6. Mega Angled Long Bob
The term 'femme fatale' will take a whole new meaning when you step out with this super edgy (quite literally) sew in hairstyle. The angle on this bob starts at the nape of her neck and descends all the way down to her chest. Use a flat iron on this style to get the perfect poker straight look.
7. Asymmetrical Orange Bob
It's time to add a bit of quirk to your style statement, and this is the perfect sew in style to do just that. An asymmetrical bob adds a ton of personality to your look anyway. But style it in a bright orange shade and you're sure to grab eyeballs everywhere you go.
8. Unicorn Tresses
Unicorn hair in shades of pink, purple, and blue have been all the rage for a while now and you can get on this bandwagon without coloring your own hair! A sew in style done with pastel blue, lilac and magenta ombre extensions work brilliantly to create a gorgeous side parted long bob.
9. Scarlet Root Melt Bob
A great thing about sew in styles is that they can give you the volume in your hair that you've always dreamed of. This blunt bob, for instance, has been done using tons of thick textured extensions in a stunning scarlet shade. The dark root melt effect given at the top adds some great dimension to this look.
10. Long Powder Blue Curls
If elven princesses actually existed, they would envy you if they saw you with this hair. These pale powder blue tresses sewn into her natural hair look even more breathtaking when styled in long loose curls. A half top knot will only take this magical hair look to another level.
11. Blonde and Auburn Highlighted Curls
The great thing about sew in weaves is that you can go as natural or as funky as you want with the way they look. This three toned look is the perfect combination of the two. Though the side parted black curls look perfectly natural, the blonde highlights on top and the auburn highlights on one side add a pop of vibrance to this style.
12. Layered Long Bob With Peek-a-boo Highlights
Black women everywhere love getting sew ins done because it lets them get exactly the hairstyle that they have envisioned in their head. This super layered angled bob that goes down till her chest is exactly one of those dream hair looks that looks stunning when it's blow-dried and styled. The red peek-a-boo highlights only add to the sexiness of this style.
13. Poker Straight Blonde
Getting hair that's this long, this straight, and that blonde may be nigh near impossible if you have naturally dark and curly hair. But the sew in technique can make it a reality. You can go for long hair extensions that are poker straight and a gorgeous monotone blonde to achieve this look.
14. Neon Pink Curls
If you wish to go wild and totally out there with your next hair look, then here's what you need to do. Get a full head of bright neon pink extensions sewn into your hair, style them in big bouncy curls, and part them on one side to look like a candy floss princess. Or like Nicki Minaj. Whoever you prefer.
15. Blonde Root Melt
Straightening your natural hair can be a real pain sometimes, especially when you have kinky curly hair. So, a sew in hairstyle is your bet if you want those straight locks on your head for a considerable amount of time. This blonde sew in hairstyle with a dark root melt on top looks great when styled straight because of the contrast created by the dual tones.
16. Chocolate Pixie
It feels like everywhere you look, you find a gorgeous lady sporting a spunky pixie cut. And with a sew in style, you can too without cutting your actual hair! A great pixie style to go for would be this one with dramatic side swept bangs and some breathtaking chocolate brown highlights.
17. Golden Blonde Tresses
You can put Grecian goddesses to shame when you sport this breathtaking sew in hairstyle. These golden blonde tresses that flow down your back in gorgeous curls are stunning as it is. But pair them with some golden and bronze themed makeup to truly turn into an otherworldly beauty.
18. Indigo Ombre
Looking for a dark toned hair look that will lend you that perfect air of mystery? Well, your search ends here. Go for this super long sew in hairstyle with a deep indigo blue ombre and go at it with a straightening iron to style it poker straight. Pair it with strong brows, sharp winged liner, and a nude lipstick shade to complete the look.
19. Ginger Locks With Straight Cut Bangs
Fall is in the air, and it's time that you reflected it through your hair! Check out this poker straight sew in hairstyle in a bright ginger hue that looks like it was inspired by the adorable jack-o'-lanterns that dot the landscape at Halloween time. Straight cut bangs only elevate the beauty of this hair look.
20. Electric Blue Mane
If Vogue was to feature this awe-inspiring hair creation, it would sure dub it the 'Futuristic Diva' look. This gorgeous electric blue mane styled in lusciously bouncy curls goes to show why women love going for sew in hairstyles – it's because they let you transform into whoever you want.
You are not alone if you want to keep experimenting with your hairstyle and look, wanting long hair on some days, while on others, you want short hair. That's what hair extensions using the sew-in technique cater to. African women have styled their hair with sew-ins for decades, sometimes known as weaves. The sew-in treatment is a method of attaching hair extensions to your hair to make it appear fuller from the roots. To achieve this, you need to make cornrow braids in your hair and then apply the hair extensions to those braids with a thread and needle. There are many ways to style your sew in hair, with various extension brands, materials, and colors on the market that it's fun to experiment with and try out different protective hairstyles.
Frequently Asked Questions
Do sew-ins grow your hair?
Sew-ins protect your natural hair from damage, allowing it to grow unhindered at its own pace. However, sew-ins do not directly impact hair growth.
Can you wear a ponytail with a sew-in weave?
Yes, if it is styled to be worn in an updo. It is not uncommon for weaves to be designed with the intention of wearing them down, so your tracks might show through if you wear a ponytail.
How long do sew-in extensions last?
Sew-in extensions last for about 2-3 months.
Can you swim with a sew-in weave?
Yes. However, don't soak it in water for too long. Also, dry it immediately after you are done swimming.
The following two tabs change content below.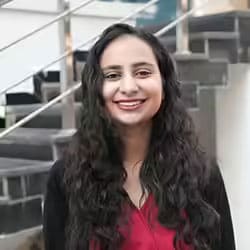 Arshiya Syeda is an editor at StyleCraze. Prior to that, she was a content writer and combined her writing and...
more