Crepey Skin: What Is It, Causes, And Treatments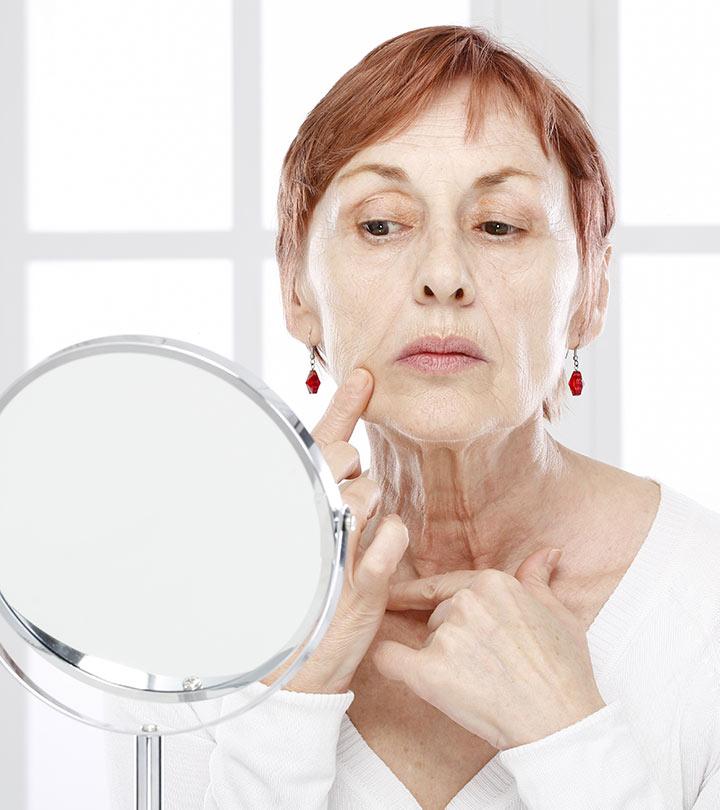 I am sure you have seen or even worn crepe shirts or clothing. The crinkled texture and the wrinkly appearance of the fabric make it unique and appealing. Unfortunately, the same thing does not look good on our skin. With age, our skin turns crinkly and attains a crepe-like texture. Scroll down to find out more about crepey skin and some options to deal with it.
Table Of Contents
What Is Crepey Skin? Is It The Same As Wrinkles?
Crepey skin refers to the thinning of your skin, which makes it appear creped, just like tissue paper.
With age, your skin starts to become thin and loses its firmness. This gradual thinning of your skin, along with other factors, turns your skin crepey and paper-like. Crepey skin appears flaccid with a degree of sagging. With age, the production of collagen and elastin, the natural proteins that keep your skin firm and elastic, declines. That's when your skin starts turning crepey. It is a prolonged and gradual process and may take years to appear. However, in most cases, your skin starts to turn crepey in your 40s.
Crepey skin is not the same as wrinkles. Wrinkles first appear as creases in the skin and then gradually begin to look more like deep crevices. Most of the times, the wrinkles start appearing on areas associated with your facial expressions. For instance, you get crow's feet on the outer corners of your eyes when you squint, and laugh lines when you smile. When you are young, your skin is more resilient and can bounce back from injury. But with age, your skin can't bounce back to its actual form quickly. Slowly, grooves start to appear in those areas, which later develop into wrinkles.
While wrinkles usually appear in a small area of your skin, crepey skin appears on larger surface areas. It affects both the epidermis and the dermis (deeper layer) of your skin and is due to the drop in the production of collagen and elastin. The skin on your neck, chest, arms, hands, and any other body parts may become crepey.
What causes your skin turn crepe-like? Find out next.
What Makes Your Skin Crepey?
A few factors can turn your skin crepey. The first is
The one factor you can't avoid! Aging slows down the production of collagen and elastin. As a result, your skin can no longer bounce back as it used to do when you were young. It starts to sag and also produces fewer new skin cells.
There are a lot of other factors associated with aging that also accelerate crepey skin. These are:
The oil production in your oil glands also decreases with age. The oil produced by your skin forms a natural protective barrier on it. This barrier helps to lock in moisture and keep your skin soft. Decreased oil production causes dry skin and can eventually cause crepey skin.
If your skin lacks moisture and is dry, it can turn crepey. Dry skin can also be aggravated with age. Thus, make sure you are keeping your skin hydrated properly and have good water intake.
If you have experienced drastic weight loss (especially in a short period), your skin can become crepe-like earlier than others. This is because when you lose the layers of fat underneath your skin, your skin becomes loose very quickly and causes the appearance of wrinkles.
Another factor that can aggravate crepey skin is
Apart from aging, damaging UV light is the most common cause of crepey skin. When you expose your skin to the harmful UV rays, it breaks down collagen and elastin. As a result, your skin starts to age more quickly.
Everyone gets crepey skin. However, there are a few things you can do to delay its onset.
How To Prevent Crepey Skin
1. Be Sun Smart
It is very important to protect your skin from sun damage. Always apply plenty of sunscreen lotion on your skin, carry an umbrella, wear protective clothing. And whenever possible, try to avoid the sun.
2. Provide Your Body With The Right Nutrients
Your skin's health reflects the state of your internal health. Nutrients, vitamins, flavonoids, and other phytonutrients are antioxidants that not only keep you healthy but also maintain your youthful appearance. Vitamin C is particularly helpful in keeping your skin healthy as it boosts collagen production. Follow a diet that is rich in essential vitamins, nutrients, and antioxidants.
3. Drink Water
Water is one of the major components of our body tissues, cells, and fluids, and it maintains cell health. If you are dehydrated, it will affect your skin and make it appear crepey. Hence, stay hydrated.
4. Check Your Salt Intake
Intake of too much salt makes your body retain more water. This is not good for skin because too much water retention causes swelling. Decreasing your salt consumption can also decrease crepey skin around the eyes.
5. Don't Forget To Take Care Of Your Skin
Basic skin care goes a long way in maintaining your skin's health. Exfoliate, cleanse, and moisturize your skin regularly. Otherwise, the dead cells accumulate on the skin, making it appear dull, dry, and older. Use products that are gentle on your skin and do not damage the natural lipid barrier.
Apart from taking overall care of your skin if you still feel that it's not enough and you need to do something more to treat your skin, you can also try dermatological treatment options.
Are There Any Treatment Options?
You may try any of the following options to treat crepey skin:
1. Topical Retinoid Creams
Your dermatologist may prescribe using topical retinoid ointments and creams to treat your condition. Retinoids exfoliate your skin and increase the rate of cell turnover. However, you need to use sunscreen as well as a good moisturizer as retinol can make your skin dry if not used properly. Consult a dermatologist before using retinoids.
2. Ultherapy
This is a procedure in which targeted ultrasound is used to tighten your skin. The ultrasound heats the supporting tissues right underneath your skin and breaks down cells, which, in turn, promotes collagen production. This procedure is used on the face and neck area.
3. Fraxel
Also known as Fractional Laser Treatment, this procedure uses a laser to heat areas under your skin and boost collagen production. This smoothens your skin and helps in reducing the appearance of wrinkles and fine lines.
4. Skin Fillers
Biostimulatory agents are injected into your skin to improve its texture and appearance. These agents improve volume and promote collagen development to reduce the development of crepey skin.
5. Cryolipolysis
In this treatment, the lipids in your fat cells are frozen, which causes them to dissolve slowly. This procedure is performed when you have loose skin over excess fat. This can tighten the skin as it dissolves the fat under it.
In case you want to try some products to get rid of crepey skin, here's a list for you.
Best Products For Crepey Skin
1. Tree Active Crepey Skin Repair Treatment
This nourishing skin cream boosts collagen production and improves your skin's elasticity. It works on any body part. You can buy it right here.
2. Diva Stuff Ultimate Crepey Skin Cream
This product contains lemongrass and kiwi and is rich in peptides that have anti-aging properties. It has a deep moisturizing effect on your skin. You can buy it right here.
3. StriVectin Tightening Face Serum
This lightweight serum tones and tightens your skin and improves your facial contour. You can buy it right here.
4. Medix Retinol + Ferulic Acid
This is a blend of anti-aging ingredients and antioxidants. It improves skin texture and imparts a youthful glow. You can buy it right here.
There is no way you can avoid crepey skin, but you can delay it if you take care of your skin. Tailor your skin care routine based on your age. What suited your skin in your 20s will not work when you are in your 30s. The chemistry that goes on inside your body changes with age, and you need to alter your routine accordingly. This helps in preventing further damage. Consult a dermatologist to plan out the best skin care routine for you.
We hope this article has given you an idea of how you can deal with crepey skin as well as delay its onset. If you have any doubts or questions, post them below, and we will get back to you.
Recommended Articles:
The following two tabs change content below.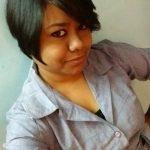 Latest posts by Ramona Sinha (see all)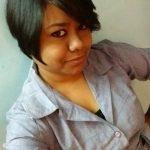 Ramona Sinha
Ramona is a journalist-turned-content writer. She holds a Master's degree in English Literature and has been writing for the digital world for over five years. She specializes in writing for Skin Care. She has done a certificate course titled 'Dermatology: Trip To The Skin', offered by Novosibirsk State University. She believes that beauty begins with a good skin care regimen and is on a mission to eliminate all toxins from her routine. She helps and guides readers in selecting products and ingredients specific to their skin type/issue. When Ramona is not working, her books and passion for music, good food, and traveling keep her busy.