Cute Crush Quotes To Convey Your Love And Feelings
Relate to these in solitude or share them as cryptic declarations of your affection.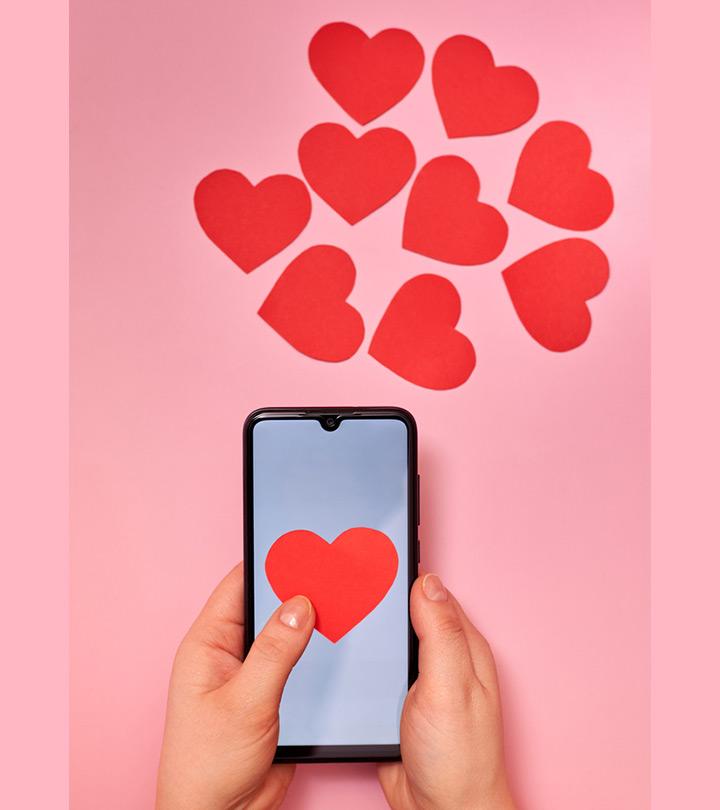 It is quite difficult to control your emotions and feelings when your crush passes by your thoughts or you. These feelings are hard to put on paper, and this is where crush quotes come into the picture. We all feel it when Hailee Steinfeld croons, "Don't need no butterflies when you give me the whole damn zoo," in her song "Starving". Yes, we are referring to the flood of confusing-yet-beautiful feelings we experience at the thought of our crush. Sometimes, your crush may not even know you, but they never fail to land you a heavenly bliss with their presence. They make you weak on the knees, making you look nervous and constantly putting you at the risk of messing things up (not a severe mess, of course). However, this happens with everyone when their special person is around. So, what can you do to relax in such situations? Is there a way out at all? Of course, yes. Reading a few verses on crush can help you feel better and ease your next step.
So, if you are willing to put your feelings on the paper in the form of some quotes, we are here to help you. In this article, we bring together the best quotes on crushes that inspire you in just the right way to come up with your own. So, let us get going!
Best Crush Quotes
We have categorized these crush quotes depending upon different requirements, so go ahead and find out.
Shy Crush Quotes
If you wish to give your crush a hint about how shy you feel around them, then your wish is our command. Below we have listed some cute short crush quotes that will do your job well. So, without further ado, let's check them out and get inspired.
Shy Crush Quotes For Her
Well, if you are striving to write quotes for your female crush, below are some you can resort to.
 My guts say, "Don't," but my heart goes, "Say it." Imma go with my heart which you are quietly stealing already, and say it out that I am crushing on you massively. Okay, Bye"
 Please hear me out, for I fought with my conscience to muster up the courage to say that I have been crushing on you since last summer. Okay, Imma see myself out now.
 I dunno if I will ever be able to face you after what I am going to say now, but I really need to let it out. You are my crush. Period.
 Hi, I have a feeling you have stolen my heart. *girl running emoji*
 If you wonder why I blush around you, let me tell you that I have been crushing on you ever since you joined our school. I am shy, and you know now why.
 You make me lose my grip and my sanity. Guess I'm crushing on you? Ciao!
 I can't keep a straight face while saying this. I am already scared to lose you when you probably don't even know me. *Covered Eyes emoji*
Shy Crush Quotes For Him
 His eyes, his lips, his smile, his whole existence: the reasons behind my blushing face!
 Okay, you're cute. Oops! Bye!
 Let's just say you make me go super weak on my knees! *blushing emoji*
 I strive to talk to you, and when I do, I stutter. Do you know what I mean?
 I am too shy to express what I feel for you, so I shall rather say a good "Hello" every time we cross paths and be content with it.
 Ummm! I'm too shy to make the first move. Could you text me a "Hi"? Okay, now I made that too obvious. Let it sink.
 And then, when our eyes meet, I can't help but smile and blush!
Sad Crush Quotes
Uh oh! Are you dealing with unrequited feelings from your crush, and you want to give vent to your sad emotions through quotes or at least read some? We know it can be heart-wrenching to develop a liking for someone who fails to reciprocate your feelings. But do not worry, for we have created a list of some deep crush quotes that could be relatable to you and help you let the world know how you feel, including your crush.
 If only you had ever noticed me, I wouldn't have been writing this now.
 I love the idea of having you with me. But, ah! Is it foolish of me for wanting something I can never have?
 And every day, I am hopelessly crushing on you even though I know that you'll never notice me.
 I am not myself when you don't show up to gym class. But do you even care?
 If only I had the power to unsee you every day, just like you unsee me.
 I never showed up at the most-awaited prom, for you never asked.
 I had been waiting to be asked out to the dance night by you since middle school. But I was foolish.
 I never knew crushing on you was gonna give me this excruciating pain later.
Secret Crush Quotes
Well, well, well! Tryna be all hush-hush? We get you. Sometimes we don't really want to say it out loud when we're crushing on that cute senior guy. The reasons could be many. Maybe, because you don't want the school premises to talk about it, or you don't want your family to get involved when you're crushing on the girl next door. In that case, you might still wanna read some sweet crush quotes and feel better. Because if you can relate to them, you'll know you're not alone, and it is perfectly normal to keep certain things as such under the carpet. Also, maybe you want to give a subtle hint to your crush through these quotes that they can read in your WhatsApp status. Sounds good? Okay, then the quotes below should help. Go ahead and give them a quick read.
 I wish I could say it out loud who gives me those rosy red cheeks every day at school.
 You might not know this, but I can't help staring at you when you're looking away.
 I fear losing you, so I might as well push my feelings for you under the rugs.
 When I look at you, I feel like Elsa whispers, "Conceal, Don't Feel," to my ears. Yeah, let's just do that.
 Every time you look at me, I look away instantly, for I fear you would see it in my eyes, and I don't want you to know how bad I am crushing on you.
Funny Crush Quotes
Oh, you love laughter, don't you? You wanna make people go ROFL seeing your Instagram memes and WhatsApp funny quotes. But you also have a crush on that girl who loves the idea of laughing with you, and you don't mind if she laughs at you as well (not in an offensive manner) because you are so hopelessly crazy about her. Well, then, why don't you infuse that humor into your crush quotes and spread laughter ahead? Cool! We knew you would say "yes." Come on now, read on to get inspired.
 If I am sharing my burger with you, you know what you mean to me. But c'mon, please don't ask me to prove it.
 Gee, aren't you fortunate to have someone like me to stare at you every day in class? Of course, you are!
 I am crushing on you so hard that my friends have begun to feel the cringe already. Is it bad?
 I might act really weird around you and make you feel like we are in a bizarro world. But that's your fault. You don't get to be so cute and sweep me off my feet this way. C'mon!
 What can I say now? You're stuck with me forever. You gotta learn to deal with it, maybe?
 Be careful when you clap your hands. You're holding my heart in them.
 Dear Crush, can I call you my "special notification."
 I believe in equality. You've stolen my heart. When are you bringing yours to me?
 Premature Ventricular Contractions. Yes, that's what you always give me. Cutely said: you make my heart skip a beat!
 I would let you have my favorite morning coffee, but kindly don't ask!
 Usually, I am a Joey, and I "don't share food." You're an exception. But please don't make me?
 I don't spend my money on those blush powders any more. You make my cheeks red free of cost already.
There you have it, people – some of the best crush quotes for your puppy love. So, now that you have a good idea about expressing your feelings for your darling crush through words, roll up your sleeves and get started. Take your inspo from the quotes listed above, tweak our quotes to your liking if you wish to, and add your flavor to the words. Life is all about enjoying these little moments. So, whether you want to let your crush know how they make you blush every time you are around them, or you plan on keeping your feelings just to your diary, make sure to acknowledge your fondness for your crush. In the future, these blissful moments can make some cute anecdotes that you can share with the next generation.
Frequently Asked Questions
How can I flirt with my crush?
You can follow these simple tips like liking their pictures on social media, casually touching their arm while you are talking to them, and asking them to hang out in a group.
How long does a crush last for?
This varies from person to person. For some people, it might last for days or weeks. For other people, it may last for months or even years.
How do I know if my crush likes me?
If you find your crush making eye contact, calling or texting you, and looking for chances to meet you, chances are your crush likes you.
The following two tabs change content below.