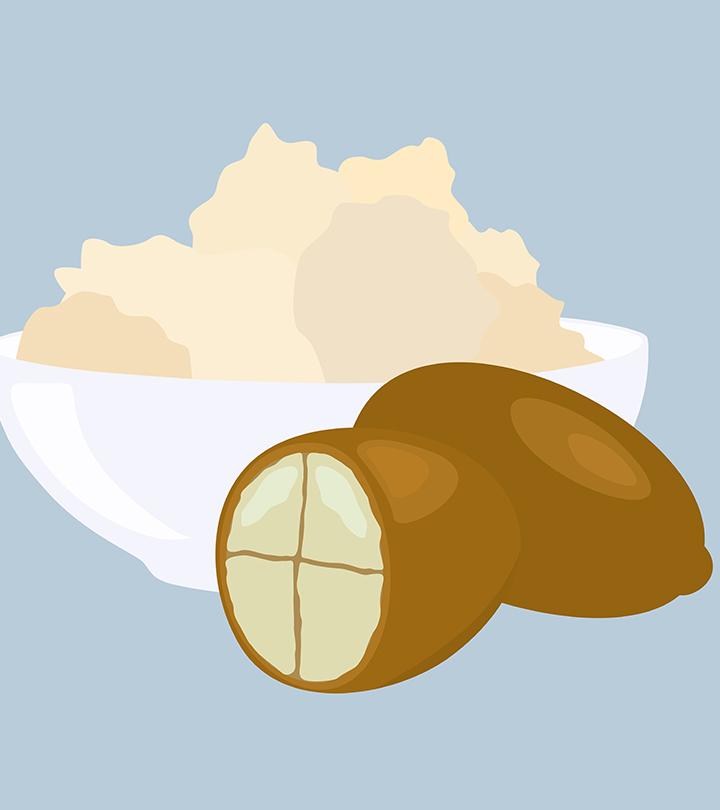 Cupuaçu butter is a natural and nutrient-packed product that is often used to treat issues with dry hair. It is popular for its moisture absorbing and quick transdermal penetration properties. You can also use cupuaçu butter to improve your dry hair texture without making it weighed down.
Read on to know more about cupuaçu butter and its benefits for your hair.
What Is Cupuaçu Butter?
Cupuaçu butter is a natural butter extracted from the cupuaçu tree native to the Amazon rainforests of northern Brazil. The fruit bears seeds that produce unrefined cupuaçu butter.
This butter is also known as Theobroma grandiflorum seed butter. It is known for its excellent emollient properties that hydrate your hair and skin (1). The butter is used as an ingredient in hair conditioners, creams, and other skin and hair products.
Cupuaçu butter has a plethora of benefits for its user. Keep reading to know more about them.
Benefits Of Cupuaçu Butter For Your Hair
1. Hydrates Dry Hair
Cupuaçu butter can absorb up to 440% of water (1). This moisture can be transferred to your dry hair to make it healthier and less frizzy. The butter also contains linoleic, myristic, lauric, and oleic acids that further help hydrate dry hair.
2. Offers Sun Protection
Cupuaçu butter is known to absorb harmful UVA and UVB radiation (1).
3. Improves Hair Texture
Cupuaçu butter is known to improve hair texture with its smoothening properties. Anecdotal evidence suggests that it penetrates hair deeply and reduces brittleness and dryness.
4. Enhances Hair Growth
Cupuaçu butter contains antioxidants and fatty acids that reduce free radical damage and boost hair elasticity. It makes your hair more resistant to breakage and improves its growth.
5. Does Not Weigh Your Hair Down
Most leave-in hair products weigh the hair down and make it look limp and greasy. But cupuaçu butter for your hair feels light as it gets completely absorbed into the hair shafts.
6. Anti-Inflammatory Properties
Cupuaçu butter is a great option for those with a sensitive scalp. Using hair products with chemicals can inflame the scalp. But cupuaçu butter to the scalp or hair has an anti-inflammatory effect. The butter may also help soothe irritated skin (1).
Another popular ingredient in the skin and hair care industry is shea butter. But how does it compare to cupuaçu butter?
Cupuaçu Vs. Shea Butter
Cupuaçu butter seems to have slightly better properties than shea butter.
The water absorption capacity of cupuaçu butter is 450%, which is supposedly a lot higher than that of shea butter.
Cupuaçu butter seems to offer better protection from UVA and UVB rays.
Cupuaçu butter absorbs into the hair shafts better than shea butter and keeps hair moisturized for longer (1).
Cupuaçu butter was found to make hair less greasy and heavier. On the other hand, shea butter may weigh your hair down and make it look limp.
Cupuaçu butter does not turn grainy like shea butter. It is also smoother and easier to apply.
Using natural cupuaçu butter has many more benefits for hair. But where can you find it?
Where To Buy Cupuaçu Butter?
You can easily buy cupuaçu butter from multiple online stores or offline supermarkets. Hair care products with cupuaçu butter are available without a prescription.
In Closing
Cupuaçu butter contains antioxidants and phytosterols that hydrate your hair and protect it against UV radiation. Its beneficial properties make it ideal for use on dry hair. Including any hair care product with cupuaçu butter in your routine can give you healthier, frizz-free hair. Pick your favorite hair care product containing cupuaçu butter today. We are sure your tresses will thank you!
Expert's Answers For Readers' Questions
How do you use cupuaçu butter on your hair?
You can apply cupuaçu butter on damp hair and style as usual.
Does cupuaçu butter cause any adverse effects?
While there are no known adverse effects of cupuaçu butter, it is best to do a patch test on your skin before applying it to your scalp/hair. Consult a dermatologist if you experience any adverse reactions.
Recommended Articles
1 Sources
The following two tabs change content below.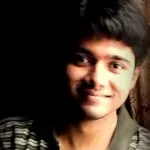 Latest posts by Ravi Teja Tadimalla (see all)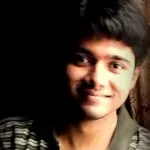 Ravi Teja Tadimalla
Ravi Teja Tadimalla is an editor and a published author. He graduated from SRM University, Chennai, and has been in the digital media field for over six years. He has a Professional Certificate in Food, Nutrition & Research from Wageningen University. He considers himself a sculptor born to chip away at content and reveal its dormant splendor. He started his career as a research writer, primarily focusing on health and wellness, and has over 250 articles to his credit. Ravi believes in the great possibilities of abundant health with natural foods and organic supplements. Reading and theater are his other interests.