8 Simple Curling Tips To Make Curls Last Longer
The struggle to maintain your locks is over as these ideas help them stay intact longer.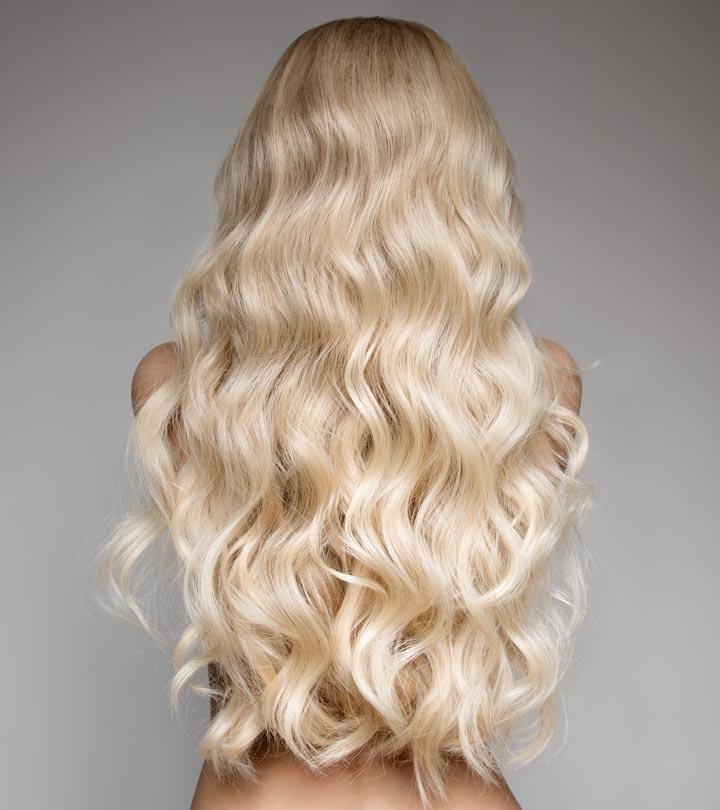 If you have been wondering how to curl your hair perfectly and make them last longer, you have come to the right place. With some amazing hacks up your sleeve, you can hold your curls for a more extended period and enjoy the extra oomph these gorgeous ringlets provide for your look. Curls can add new life to any drab look, and they can spice up any hairdo and make you stand out in the crowd. But often, people struggle with making the curls last long. In this article, we provide some easy and helpful tips to help you hold those curls for long. So what are you waiting for? Scroll down to try these easy and super effective ideas right away, and we are sure you will love the results!
A Few Things To Take Care Of For Perfect Curls
Volume
For those born with lovely straight and thick hair, getting the right volume is not a concern. On the other hand, people with fine and limp hair sure need to focus on the volume before getting curls. Look through the market to pick up the right product for adding volume.
Casey Simmons, Owner of Royal Locks Curl Care, suggests styling wavy and curly hair with a curl cream that contains Guar Hydroxypropyltrimonium Chloride and PVP (polyvinylpyrrolidone). She says, "These ingredients help the curl cream to clump onto the individual hair shafts, called seam welding, and create physical bonds between adjacent hair strands. Guar adds volume and protects the hair strands from breakage, static, and frizz. PVP (polyvinylpyrrolidone) enhances the definition, or shape, of your curl pattern and holds them in place."
Smriti, a vlogger, shared valuable tips for achieving long-lasting curls, emphasizing the importance of second-day hair, using the right shampoo and conditioner, and prepping the hair with a holding product. She says, "While selecting a shampoo and conditioner look out for ingredients that will help contain frizz and flyaways (i)."
Make sure you choose a product best suited for your hair type. The product should not weigh your hair down.
Texture
Without the right texture, it is impossible to make curls last longer and stay soft at the same time. A good mousse or gel will definitely help to get those long-lasting curls for long hair.
Tips: Make Curls Last Longer
1. Adapt The Correct Procedure For Adding Volume
Remember, curls last only when your hair is light and carefree. So the first step is washing your hair. Try and use a light shampoo and conditioner that won't weigh your hair down. Otherwise, your natural curls will flatten in just about an hour or two. No amount of holding spray will help you here. Make sure you apply a frizz-control serum on damp hair to moisturize your strands.
Blow drying can really help in adding volume. However, the trick is not doing it the regular way. Bend over so your hair is hanging down. Use a blow dryer with a diffuser to dry it out. When you are up straight again, you will notice a considerable increase in volume! While you brush your hair, you can also try the scrunching technique throughout your hair length to shape your curls. You can also section your tresses with hair ties and pin your curls with bobby pins or clips. Then, use the cool shot button on your blow dryer to set your curls effectively. Finish it with a volumizing spray to maintain ideal hair thickness, volume, and bounce.
2. Get The Texture Right
As already mentioned, the right product is the key to the right texture! So invest in a good curling spray or mousse. Use the texture spray on your wet or dry hair to get the right texture for holding curls. You must also pick a good finishing spray for holding curls longer. A lot of these are made just for curly hair. But when used on natural straight hair, they lend the additional support needed for your styling efforts to last longer!
3. Regular Hair Care and Prevention Of Heat Damage
Damaged hair can never hold curls or look great. If you have split ends or frizzy hair due to humidity, your curls will look unruly. Plus there might be problems in getting them to curl in the first place. So, you should trim them.
Secondly, the less frizzy your hair, the more beautiful your curls will look. Trust me, when my wavy hair decides to go crazy, I end up looking like I might have been slightly electrocuted! Always condition your hair well.
Last but not the least; curling requires heat treatment in most cases. Heat damage is one of the foremost reasons behind split ends and frizzy hair. Make sure you get a heat protectant hairspray or cream. Casey Simmons, owner of Royal Locks Curl Care says, "A heat protectant spray with silicones will coat the hair strands, locking in hydration and moisture, creating a barrier in between the thermal heat tool. A product with Amodimethicone, Dimethicone, or Cyclopentasiloxane (silicones) will provide that protection and wash out, avoiding unwanted build up. And as a bonus, cyclopentasiloxane gives additional conditioning."
4. Setting Spray
As the name suggests, this is used to set your look in place. YOU NEED IT. This spray will lock your curls in for longer and reduce the need for touch-ups. Invest in a good holding spray and use it. Of course, using so many products at the same time does not appeal much. Go out and find a setting spray with heat protection. This would eliminate the need to use two sprays one after the other. And then all you need to do is go ahead and curl!
5. Curling Iron VS Flat Iron
The curling tool you use also plays a role. Curling iron is what people generally buy when they intend to try curling their hair at home. I recommended that you use a flat iron instead. Here are the two reasons behind it.
Curling irons, especially the older models that are still popular, are not ceramic plated. These leave your hair liable to heat damage on prolonged use. Again, if a curling iron is what you are used to and want to continue using, upgrade to a version with ceramic protection. Also, make sure you use curling rods or curling irons without clamps. They give better results for sure.
Use a flat iron with rounded off sides. This is what I swear by personally. The curls hold better and last for longer too. This isn't easy and will take some practice for sure. Once you figure it out, there will be no going back!

Did You Know?
In 1500 BC, the ancient Egyptians would heat bronze tongs over a fire and then wrap hair around them in a manner similar to modern curling wands.
6. Use Hot Cullers For Fine/Limp Hair
If you have fine or limp hair, ditch curling or flat irons. Go with hot cullers. They work much better on fine hair when you want the curls to last. The added advantage: various options of the kind of curls you can have. You can shift between ringlets, loose waves or small curls quite easily.
The icing on the cake, you can set them in and just let them be as you do your makeup!


Quick Tip
Let your rollers cool down completely before removing them to ensure the style lasts. Additionally, lightly sprinkle the hair with a texturizing sea salt spray once the rollers are taken out and rake through with your fingertips. Avoid brushing out the curls.
7. Curl Without Heat
Do you skip the curling routine just to avoid heat damage? Great news for you! You don't need to use heat at all!
For heatless curls, use a T-shirt, socks, pens or pencils. Or you can simply just braid your washed hair and leave it overnight, to find fresh loose waves! This is another great way on how to make curls last longer! You can also use a satin pillowcase to improve the maintenance of your ringlets while you sleep. This practice can also prolong your perm and promote hair health.
8. Final Setting
Once your hair is curled, use a hair spray one last time. This will remove the entire frizz in your curls. And you can flaunt your curls all day long!
Infographic: 4 Effective Tips To Get Long-Lasting Curls
Curls are a great way of elevating your hairdo for any occasion. The good news is, you can enjoy those curls for a while longer with a few simple tips. We have rounded up some effective tips that can make those curls last longer in the infographic below. Scroll down to know more!


Curls can make your hair look voluminous, bouncy, and healthy. When styling your hair in curls, you need to keep volume and texture in mind. There are some steps you will need to follow before and after you curl your hair. This will make your curls last longer and look beautiful. Curling your hair can only make it look good to a certain extent. To really make your hair look thick and beautiful, you need to follow a hair care routine with specific steps such as oiling your hair daily, applying hair masks regularly, and using heat protectant to protect your hair from damage.
Frequently Asked Questions
Is gel or mousse better for curly hair?
Hair gel is better for curly hair as it helps define the curls and provides long-lasting hold. However, each hair type is different, and the product that suits one person may not work for the other. So, it is best to try both and figure out which one works for you.
Does sea salt spray help hold curls?
Yes, sea salt spray helps hold curls, combat frizz, and enhance your curl definition.
Why does ocean water make your hair curly?
The salt present in seawater makes a crosslink with the proteins present in the hair, making them curlier.
Here are five tips to make your curls last longer. Just click on the video below and find out how to keep your curls bouncy and beautiful for days!
Personal Experience: Source
i. How to make your curls last longer | 5 tips for long lasting curls | be beautiful
https://www.youtube.com/watch?v=TCN8v3jXrSc
The following two tabs change content below.