8 Simple Curling Tips To Make Curls Last Longer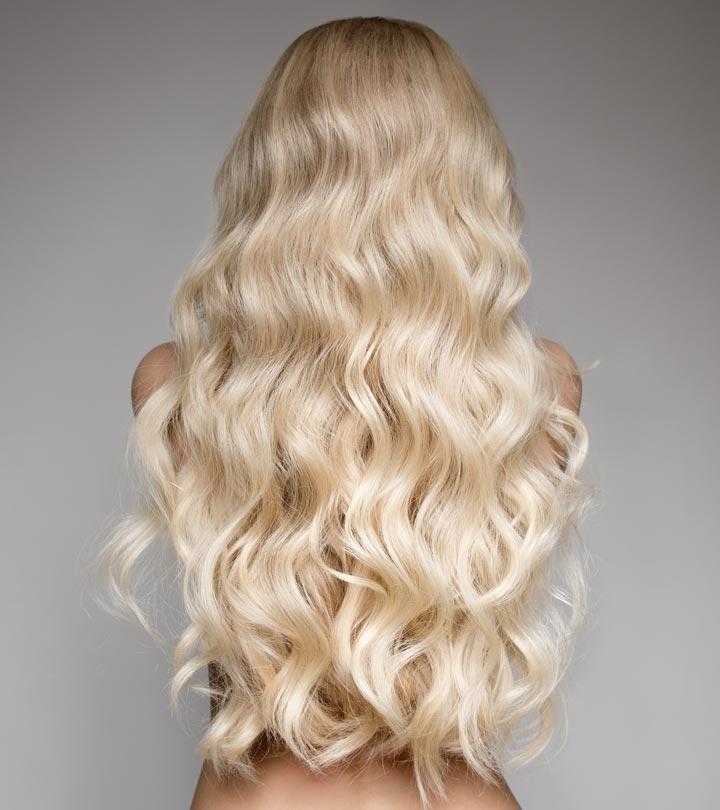 Ditch your regular look! Your hair being the center of attraction is a dream come true. Summer is the time to have some fun with it. Ultra-feminine look or the girl-next-door look or even the diva look, curls will do the trick! Waves can make almost anyone look like a million bucks and curls can spice up any style. People with natural curls can experiment a lot with their look. The gorgeous hair texture of curls stands out. People with poker straight, fine or even limp hair need to get a little innovative. They will always say that some types of hair will never hold curls well. You will prove them wrong. The following tips tell you how to make curls last longer!
Few Things To Take Care of For Perfect Curls
Volume:
For those born with lovely straight and thick hair, getting the right volume is not a concern. On the other hand, people with fine and limp hair sure need to focus on the volume before getting curls. Look through the market to pick up the right product for adding volume. Make sure you choose a product best suited for your hair type. The product should not weigh your hair down.
Texture:
Without the right texture, it is impossible to make curls last longer and stay soft at the same time. A good mousse or gel will definitely help to get those long-lasting curls for long hair.
[ Read: 10 Best Hair Gels of 2019 ]
Tips: Make Curls Last Longer
1. Adapt the Correct Procedure for Adding Volume
Remember, curls last only when your hair is light and carefree. So the first step is washing your hair. Try and use a light shampoo and conditioner that won't weigh your hair down. Otherwise, your curls will flatten in just about an hour or two. No amount of holding spray will help you here.
Blow drying can really help in adding volume. However, the trick is not doing it the regular way. Bend over so your hair is hanging down. Use a blow drier with a diffuser to dry it out. When you are up straight again, you will notice a considerable increase in volume!
2. Get The Texture Right
As already mentioned, the right product is the key to the right texture! So invest in a good curling spray or mousse. Use it on your wet or dry hair to get the right texture for holding curls. You must also pick a good finishing spray for holding curls longer. A lot of these are made just for curly hair. But when used on natural straight hair, they lend the additional support needed for your styling efforts to last longer!
3. Regular Hair Care and Prevention of Heat Damage
Damaged hair can never hold curls or look great. If you have split ends or frizzy hair, your curls will look unruly. Plus their might be problems in getting them to curl in first place. Trim them.
Secondly, the less frizzy your hair, the more beautiful your curls will look. Trust me, when my wavy hair decides to go crazy, I end up looking like I might have been slightly electrocuted! Always condition your hair well.
Last but not the least; curling requires heat treatment in most cases. Make sure you get a heat protectant spray or cream. Heat damage is one of the foremost reasons behind split ends and frizzy hair.
4. Setting Spray
As the name suggests, this is used to set your look in place. YOU NEED IT. This spray will lock your curls in for longer. Invest in a good holding spray and use it. Of course, using so many products at the same time does not appeal much. Go out and find a setting spray with heat protection. This would eliminate the need to use two sprays one after the other. And then all you need to do is go ahead and curl!
5. Curling Iron VS Flat Iron
The curling tool you use also plays a role. Curling iron is what people generally buy when they intend to try curling their hair at home. I recommended that you use a flat iron instead. Here are the two reasons behind it.
Curling irons, especially the older models that are still popular, are not ceramic plated. These leave your hair liable to heat damage on prolonged use. Again, if a curling iron is what you are used to and want to continue using, upgrade to a version with ceramic protection. Also, make sure you use curling rods or curling irons without clamps. They give better results for sure.
Use a flat iron with rounded off sides. This is what I swear by personally. The curls hold better and last for longer too. This isn't easy and will take some practice for sure. Once you figure it out, there will be no going back!
[ Read: 10 Best Curling Irons To Buy In 2019 ]
6. Use Hot Cullers For Fine/Limp Hair
If you have fine or limp hair, ditch curling or flat irons. Go with hot cullers. They work much better on fine hair when you want the curls to last. The added advantage: various options of the kind of curls you can have. You can shift between ringlets, loose waves or small curls quite easily.
The icing on the cake, you can set them in and just let them be as you do your makeup!
7. Curl Without Heat
Do you skip the curling routine just to avoid heat damage? Great news for you! You don't need to use heat at all!
For heatless curls, use a T-shirt, socks, pens or pencils. Or you can simply just braid your washed hair and leave it overnight, to find fresh loose waves! This is another great way on how to make curls last longer!
8. Final Setting
Once your hair is curled, use a hair spray one last time. This will remove the entire frizz in your curls. And you can flaunt your curls all day long!
Go ahead and add a touch of glamour to your hair in form of curls. Do you have any such smart tricks to make curls last longer and better? Share by leaving your comments below.
Recommended Articles:
The following two tabs change content below.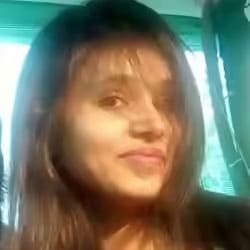 Jyotsana Rao is an engineering graduate from NIT, Nagpur, who discovered her love for writing during her undergraduate days. She is passionate about writing about everything related to beauty - makeup, fashion, hairstyles, skin care, or hair care. When this social media junkie isn't stalking the world of fashion and glamour, she loves spending her time traveling.