20 Surreal Curly Blonde Hairstyles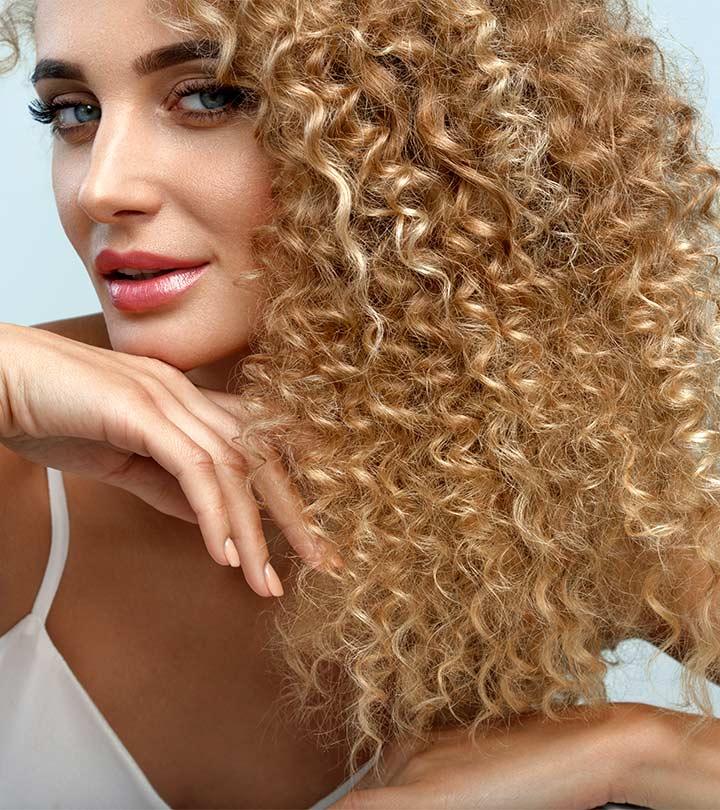 Curly and blonde equals wild and free. Peyton from One Tree Hill, Naomi from 90210, Shakira, Taylor Swift, and Queen Bey herself are testaments to that! Crazy yet perfect golden curls can make anyone's day better. Not only do they look great, but they also make your hair look super voluminous and thick. You will not need to keep running to the ladies room to check if your hair is perfect because curly is messy and beautiful!
Check out these stunning curly blonde hairstyles that will make you want to change your hair in a heartbeat!
But before that, don't worry if you don't have blonde locks. Here's how you can dye your curly hair blonde.
How To Dye Curly Hair Blonde
What You Need
Blonde dye kit
Hair coloring brush
A bowl
Old clothes
Old towel
Petroleum jelly
Toner shampoo
How To Do
Start off by choosing a shade of blonde that will suit your skin's surface tone and undertone.
If you have dark hair, you will need to bleach your locks before you color them.
Put on some old clothes and wrap the old towel around your shoulders to prevent any dye stains. Apply some petroleum jelly on the skin around your hairline and on your ears.
Mix the dye as per the instructions given in/on the hair dye box.
Start applying it from the ends and work your way up to the roots. This will make the color appear natural.
Leave the dye on for the instructed amount of time. Use a timer to help you while you read or finish your chores.
Keep checking your hair every 5-10 minutes to see if it has reached the desired color.
Wash off the dye after the recommended duration of time has passed. Use a toner shampoo to tone down the brassiness in your hair and the yellow glow on your scalp.
Note: If you are worried about damaging your hair with the bleach, apply coconut oil to your hair the night before you bleach it. Don't wash it off, simply color your hair with the oil on.
If you have kinky hair, check out this video for more details on how to color your kinky locks blonde.
Now that you know how to bleach and color your curly hair blonde, let's check out 20 great ways that you can do it.
20 Surreal Curly Blonde Hairstyles
1. Cute Messy Curls
If you have thin hair, curls can make it look thick and voluminous. Instead of opting for perfect ringlets, try out these messy curls. If you are using heat styling tools to get the curls, spritz on some heat protectant before you curl your locks. Run your fingers through your hair to give it the cute messy look.
2. Braided Half Crown
A half crown is the perfect way to style curly blonde hair. Braid sections of your hair on both the sides and pin them at the back. Pancake the braids to give them a messy and voluminous look.
3. Short Curly Updo
If you have curly hair, it's easy to fake an updo style. Create a bouffant at the top and tease the rest of your hair. This will add volume and height to your locks. Fold the curls inward and pin them at the back, allowing the ends to fall out. This is a great hairstyle for weddings and other formal events.
4. Braid And Half Ponytail
Curly hair looks incredible tied up in a half ponytail, but if you want to take things up a notch, add a Dutch braid to the mix. This gives your hairstyle a chic boho look. It looks super cute when paired with a flowy maxi dress.
5. Braided Half Top Knot
Pick up a section of hair from either side and weave them in individual braids. Gather hair from the front and wrap it in a half top knot. Wrap the ends of the braids along the base of the bun. Don't forget to give your hairdo a good hit of hairspray. This hairstyle is perfect for date nights and prom.
6. Boho Crown Braid
Boho braids look stunning when done with curly hair. The flowers give this hairstyle a lovely wild child feel. Give this hairstyle a serious thought if you are planning to have a boho beach wedding.
7. Flipped-In Ponytail
There are two ways to achieve this look. The first way is to brush your hair back and tie your hair in a loose, mid-level ponytail. Topsy-tail the ponytail twice or thrice to finish off the look. The second way to achieve this ponytail is to gather all your hair, leaving out some on the sides. Tie the gathered hair in a mid-level ponytail. Tuck the loose hair into the hair above the ponytail and pin them in place.
8. Romantic Updo
Let's be honest, there's something about curly hair that gives it a romantic look. You can't really put your finger on it, but it's there. Try any updo with curly blonde hair, and it will look amazing.
9. Flower Crown
This is a really simple and graceful hairstyle. It shows that when you have lush blonde curls, a simple accessory can be enough to transform them. A thin flower crown can amp your curls really well.
10. The Greek Braid
This braid has been flooding my Insta-feed for a while now, and as a girl with dark, straight hair, I'm jealous. This looks like a braid designed by the gods. Out of this world!
11. Wild Curls
Sometimes, leaving your hair loose and wild is just what you need. With the messy hair rage taking over, these imperfect coils are just what you need to look trendy and on fleek.
12. Wash-Out Curls
Kinky hair looks feisty and stunning. Wash your hair and let it air-dry for a bit. When it is damp, apply some curl defining cream and wrap it in a silk scarf. Keep the scarf on overnight. It will make your curls look perfectly defined and frizz-ree.
13. Medium Curls
All my fine- and wavy-haired friends who envy the curly ones opt for these stunning curls. Leaving an inch of your hair near the roots, curl your hair using small velcro rollers. Keep them on overnight, wrapped in an old cotton T-shirt. The next morning, take the rollers out and apply some curl defining cream to finish off the look.
14. Flowy Curls
This is another great way to style your hair in curls and make it look natural. Curl your hair from a little away from your roots, somewhere near your ears. This will make them look naturally flowy.
15. Big Curls
If you have big curls, know that you are envied. Often, my curly-haired friends say that they can't flaunt their curls properly because of frizz. After you wash your locks, let them air-dry for a bit. You don't want your hair to be too wet or completely dry. Once your hair is damp, apply some curl enhancing cream and scrunch it to get these gorgeous curls.
16. Carrie Curls
Carrie Bradshaw is the face of blonde curls. She is the queen! No one rocked messy blonde curls better than her. Take a leaf out of her book and rock your frizzy, messy curls in all their glory!
17. Sally Curls
When Harry Met Sally created a sensation among women. Not just because of the infamous diner scene, but also thanks to the stunning Meg Ryan's curls. Her thick, imperfect, yet stunning curls made many women take the curly route.
18. Country Curls
Who doesn't remember sweet 'ol country Taylor Swift and her stunning golden curls? Taylor became a teen icon all over the world, with many young girls copying her curly-haired look.
19. Rich Curls
If you have thick hair, style it in ringlet curls. You'll look exactly like Naomi from 90210. Her (aka AnnaLynne McCord) hair is to die for.
20. Creative Boho Look
Curly hair is #bohovibes! I mean, look at this picture – it is surreal. So, get creative with your blonde curls and boho hairstyles. Most boho hairstyles are comprised of multiple braids of different sizes. Try it out and give it your own spin!
Styling curly blonde hair is super fun. But, it is important that you take good care of it to keep it looking healthy. Here are some hair care tips that you can follow to maintain the health and chic factor of your hair.
How To Keep Your Blonde Curly Hair Healthy
Oil your hair regularly! Curly hair needs lots of maintenance, so give it all the nourishment it needs.
Keep a water spray handy to hydrate your hair throughout the day.
After washing your locks, wrap them in a silk scarf or a thin cotton T-shirt. This will keep the frizz at bay and add definition to your curls.
If you have colored your hair blonde, use a color-safe shampoo to prevent it from looking brassy.
Those were our favorite ways to style curly blonde locks. What's your favorite curly blonde look to sport and at which event? Comment below to let us know!
The following two tabs change content below.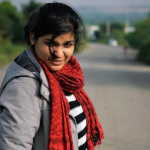 Anjali Sayee is a writer and an introvert. From studying Aeronautical Engineering and wanting to design her own airplane to writing articles on hairstyles, she has been on quite a journey. She believes that hair is one of the key factors that define a woman's personality. To quote her, "What's the first thing they do in the movies to show a personality change? Change the hair – because it has a life of its own." She's here to help you find the hairstyle you need. This bookworm is a self-professed Wholocker, a talented drummer, and an amateur photographer.