The Best Hair Care Tips For Curly Hair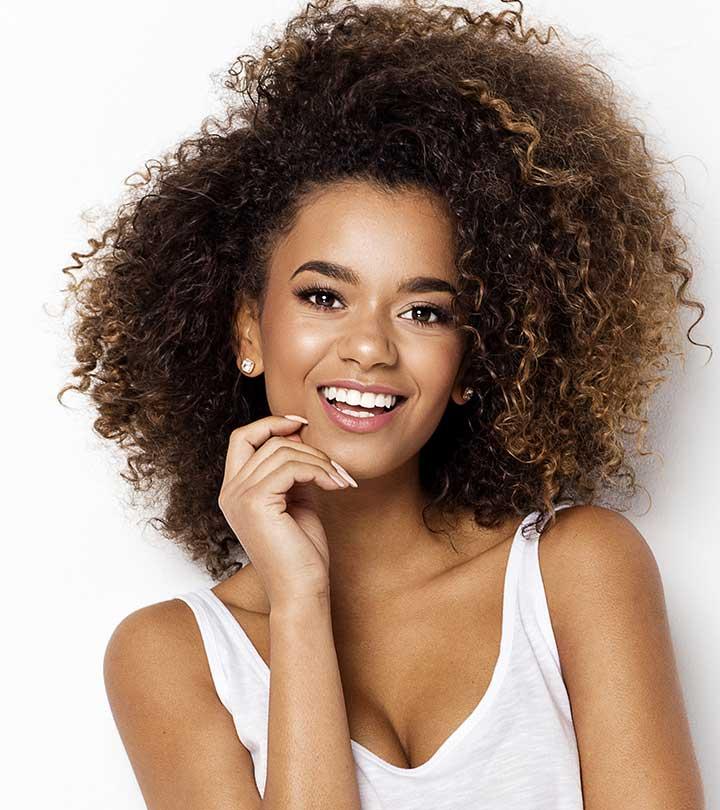 Anyone who has curly hair will tell you that it's no accessible business taking care of it. It's delicate to begin. But then there are a ton of other things that you need to think about when chalking out a routine for it. Because of its curls and coils, natural oils don't travel down the full length of your curly hair, meaning it is often left low on moisture and dehydrated. Then there's the fact that it is easily affected by humidity, more prone to frizz than straight hair, and split ends are a nightmare! So, it must come as no surprise to you that your curly hair needs extra doses of tender loving care. You need to come up with a kickass hair care routine pronto, and that's what I'm here to help you out. So here are the most tried, tested, and proven curly hair tips that you need to try out to give your curly hair the attention it deserves.
3 Ways To Take Care Of Naturally Curly Hair
1. Naturally Curly Hair Care
Be it hot oil massages, hair masks, or natural rinses – there are a ton of different things that you can incorporate into your hair care routine to shower your curly hair with love. Here are a few things that you can do:
Hot oil massages: When it comes to choosing oil to nourish your hair, the world is your oyster. Coconut oil, olive oil, and almond oil are just a few options that you can try out. Just leave the bottle of oil in a bowl of hot water or microwave the oil in a container for a few seconds to heat it. Not only does massaging your curly hair with hot oil deep condition your hair and repair it from within, but it also makes it more smooth, manageable, and easy to detangle.
Hair masks: Treating your curly hair to a hair mask once a week may seem like a chore to a few, especially when you are already oiling, washing, and conditioning your hair regularly. But a hair mask works wonders in repairing your hair, preventing it from getting damaged, and maintaining the definition of your curls. You could buy a hair mask from a drugstore (make sure to pick one that contains keratin) or DIY one at home (anything with eggs, bananas, or yogurt works wonders.)
Apple cider vinegar natural rinse: If you struggle with detangling your curly hair because of how easily it gets knotted up, then you need to try rinsing your hair with apple cider vinegar. The acidity of apple cider vinegar closes and flattens out the hair cuticle, which makes your hair smoother and more comfortable to detangle. Just mix two tablespoons of apple cider vinegar and a few drops of lavender oil in a mug of cold water and pour it over your hair after shampooing it. Leave it on for a couple of minutes before rinsing it off with water.
[ Read: Different Types Of Curls ]
2. Washing Curly Hair
There is so much that you need to keep in mind while washing your hair as the primary focus has to be on adding as much moisture to it as possible. But the devil lies in the details here – like how often you are washing it and what towel you are using to dry it. So, here are a few things you need to keep in mind:
Don't wash your hair every day: Some people grow up washing their hair every day and can find it hard to break that habit. But shampooing your hair every day can spell disaster for your curls as you are stretching them out and dehydrating them, ultimately making them lose their shape and damaging them.
Use a mild shampoo: And by 'mild,' I mean any shampoo that does not contain sulfates, silicone or parabens. All they do is coat your curly hair and block natural oils from penetrating your hair shaft in the name of adding shine. Instead, opt for natural shampoos.
Deep condition: Since curly hair requires extra moisturization, you should add deep conditioning to your hair care routine. But don't worry about it being another step you are saddled with doing whenever you wash your hair. You only need to deep condition your hair every two weeks to nourish and moisturize your hair. Here, again, any deep conditioner that contains keratin will work great for you.
Co-washing: Co-washing your hair means skipping the shampoo and washing your hair with conditioner. Also known as the 'no-poo method,' it requires you to condition your hair whenever you wash it and using a mild, clarifying, sulfate-free shampoo once a week. But make sure you don't use a conditioner that contains silicones (lookout for any ingredient that ends in -cone) as it will merely coat your hair and cause buildup.
[ Read: Top 14 Shampoos For Curly Hair ]
Use a microfiber towel: Terry cloth towels are great for drying your body, but they do nothing but amp up your frizz and break your hair when drying your curls. So get yourself a microfiber towel that will be much gentler on your coils. A more accessible alternative to that is to use a cotton t-shirt.
Let your hair air dry: Blow dryers, again, do nothing but rob your curly hair of its moisture. So, apply some leave-in conditioner after stepping out of the shower, dry your hair with a microfiber towel, and let it air dry the rest of the way.
[ Read: 15 Best Shampoos For Curly Hair ]
3. Styling Tools And Products For Curly Hair
The great thing about curly hair is that once you've figured out what products and styling tools work best for you, you don't need to change them for a long time. So here are a few things you need to keep in mind:
Use a wide-toothed comb: Throw out your hairbrush right away. Yes, I'm serious. Hairbrushes do nothing but mess up your curls, rob them of their definition, and make them super frizzy. Use a wide-toothed comb instead as it will eliminate all those problems, plus make your detangling process pain-free.
Use a diffuser: While I don't recommend blow-drying your hair at all, I know it can be tough for some people not to use one at all. So, if you do want to use a blowdryer, make sure you use one that comes with a diffuser attachment. A diffuser maintains the shape and definition of your curls. Another thing to keep in mind is to use a blow dryer at a shallow heat setting to prevent it from drying out your hair.
Less is more: Be it a serum, gel, mousse, an ointment made, or leave-in conditioner – try to use as less of the product as possible. Applying too much of any product will weigh your curls down and add buildup on your hair – which you do not want.
Satin pillowcase: Cotton pillowcases cause too much friction and can seriously mess up your curls and cause breakage. Satin pillowcases, on the other hand, are smooth and eliminate frizz from your hair.
Step away from the heat styling tools: Flat irons, curling irons, and blow dryer. They're all weapons of destruction when it comes to your curls. We all know that applying heat to your hair can severely dehydrate and damage it. But when it comes to curly hair, the effects are even worse. Regularly using heat styling tools can ruin the shape of your curls and cause split ends. So, do yourself a favor and step away from them all. Follow these tips for curly frizzy hair.
And that's all the knowledge I have to pass on to you, my fellow curlies! Use these curly hair care tips to get the hair you deserve. Have any more tips and suggestions for us? Comment below to let us know!
Recommended Articles:
The following two tabs change content below.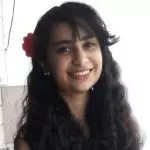 Latest posts by Arshiya Syeda (see all)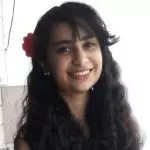 Arshiya Syeda
Arshiya Syeda is an editor and certified counselor. Ever the lover of the written word, she served on the editorial boards of her school and college newsletters. Writing articles on hairstyles, hair care, and nutrition helped her combine her love for reading, writing, and research. As an associate editor, she helps her team members deliver polished and meticulously researched content. Fluent in English, Urdu, and Hindi, Arshiya now aims to become a multilinguist by learning German and teaching herself American Sign Language (ASL).