10 Cute And Easy Hairstyles For Middle School Girls
Turn heads in school with these trendy, no-hassle hairstyles that everyone will want to copy!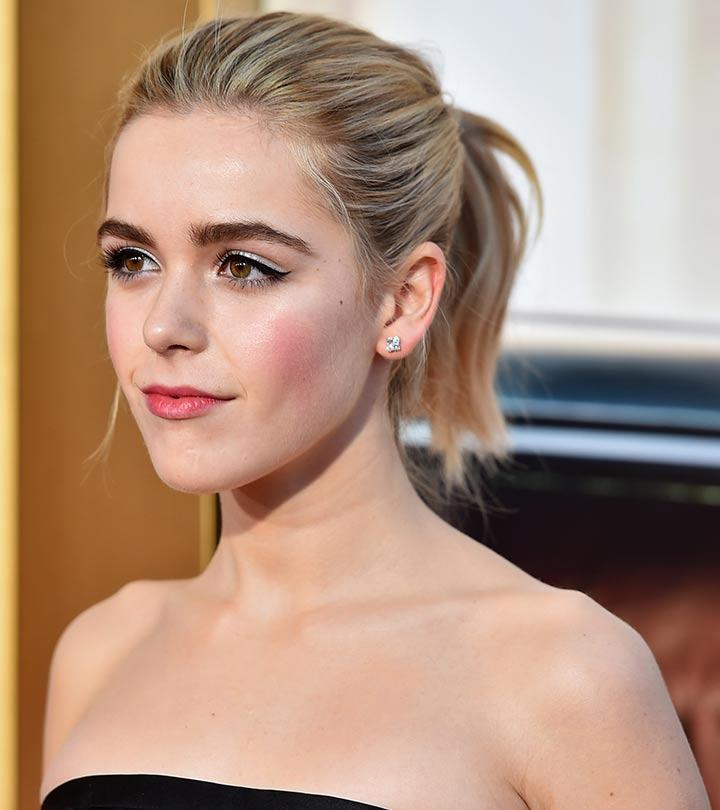 The first day of school is always big. You wear new uniforms and shoes, and carry new books, but what about your hair? Picking hairstyles for middle school girls is akin to choosing a hairstyle for prom. Every day you want to make a statement with your hair since your clothes remain the same! Scroll down to check out the trending hairstyles for middle schoolers. Keep reading!
Middle School Hairstyles- Top 10:
1. Wavy Bob:
It's no secret Modern Family actress Sarah Hyland has one of the best bobs in the business. At the Nickelodeons, the young style icon led the way with modern tousles and a side-parted blunt, texturised bob. To achieve this look, stick to long layers and style them with your fingers by using a strong texturizing spray for that dishevelled finish – a perfect party 'do for you.
2. Braided Pigtails:
Simple but stunning. Low braided pigtails can never fail to impress; create like Natalie Clay and make this old-school 'do your go-to style this season. For an en-trend look, before plaiting with three stands use a light hairspray to hold it in place. Pair it with peachy lips for a playful touch.
3. Topknot:
We love this chic streamlined take on the topknot from McKaley Miller. The elegant actress piled her hair expertly on the top of her head while attending the annual teen vogue party. The cool-girl paired her winning hairstyle with a porcelain skin and glossy lips. Plain yet impressive!
4. Straight Half Up Hairstyle:
Oh, that sexy mane! This chocolate brown hairstyle rocked by Savannah Lathem makes a classic statement with long locks. The actress sections her bangs off before sweeping them over her crown and pins it at the back with a bobby pin. Mist a strong hairspray to smooth flyaways.
5. Side Ponytail With A Headband:
It's official, girls; the ponytail does rule us all. Beatrice Rosen's easy-peasy side ponytail is the perfect hairstyle when your hair isn't cooperating. To recreate this look just mist a texturising spray and add a pop of pink to your lips for an elegant, chic vibe! Not to forget the floral headband on the wavy long tresses. A winner.
6. Messy Braided Ponytail:
If you thought long locks were boring, just add a messy braid to oomph up your look, à la Ariel Winter. To achieve this lazy girl's hairstyle, grab your hair to the side, mist some hairspray and pull back those sexy tresses into a shaggy braid. Aww-some. Also, the hairstyle requires no touch-ups. Double Aww-some.
7. Side-Swept Bun:
Can we admit how we can't get enough of Chloe Moretz's sophisticated side-swept bun? Try your hand on this sleek and groomed bun, and trust us, you will not regret. Just use a shine spray, hair bobbles and bobby pins if you need some help.
8. High Ponytail:
High, romantic and funky – actress Kiernan Shipka demonstrates just how versatile the ponytail can be. To recreate this classy and sophisticated hairstyle, grab your hair back in a high ponytail, leave some wispy flyaways and spritz with texturized hairspray for that extra hold and texture.
9. Side Parted Half Updo:
Liana Liberato shows us how to rock best of both worlds. The actress flaunts her sleek, ultra-chic half updo at the Teen Vogue Young Hollywood Party and further pairs it with a side parting. Thumbs up from us.
10. Wavy Hair With Bangs:
Thousands of young girls and their mothers consider what to do with their hair first thing in the morning. Nobody wants to stand in front of the mirror for hours, especially if they are going to be late for school. This article will help you get through the agonizing morning decision. Try the simple schoolgirl hairstyles discussed in the article. The suggestions will help you get ideas for your first day of school by looking at these lovely and creative hairstyles for middle school girls. We hope you found some inspiration from this selection of basic hairstyles for schoolgirls.
The following two tabs change content below.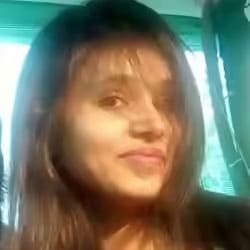 Jyotsana Rao is an engineering graduate from NIT, Nagpur, who discovered her love for writing during her undergraduate days. She...
more