15 Cute Brunch Outfit Ideas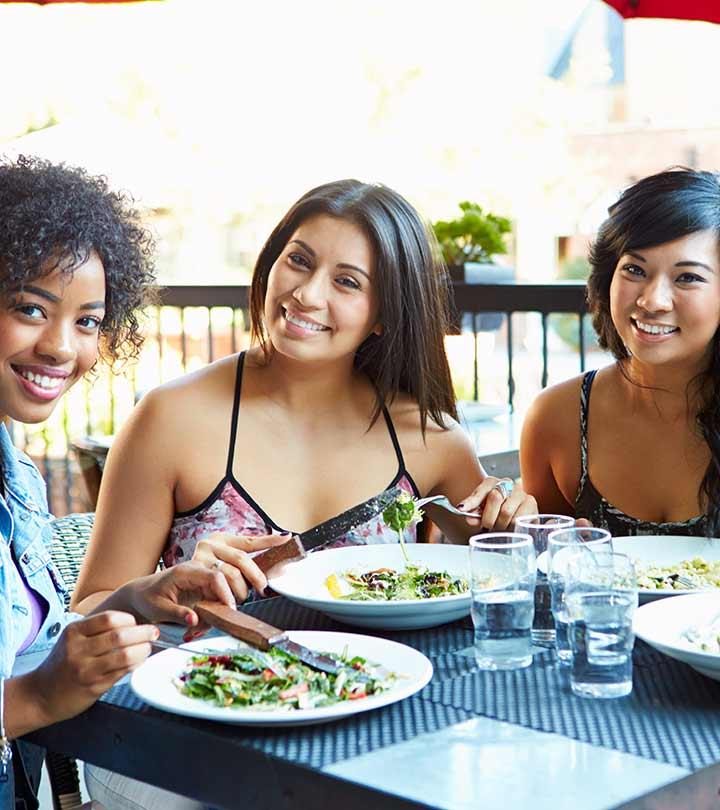 Sundays are the best – they are all about elaborate brunches and a lazy siesta afterwards. While some of us are Saturday party animals, some are total suckers for brunches. What else is better than the brunch itself? Well, getting ready for it. It takes your style to the highest note for the week, giving you a chance to wear clothes that define you without limits and within reason. Since spring is here and summer is around the corner, we all could use some outfit ideas. Here are some extremely flattering, chic, and pin-worthy outfits. Check them out!
What Is A Brunch Outfit?
Brunch is where late breakfast meets early lunch, and what you wear for it is essentially the brunch outfit. The birth of the modern-day brunch happened around in the 1980s in Manhattan, and the restaurants in New York picked it up slowly. And before you knew it, the world became all about brunches.
It is a casual affair among friends and a bonding exercise to an extent, so there are no hard and fast rules for what you can or cannot wear. But something about a brunch fascinates people, and that's why the brunch outfit has become a point of discussion. The outfit rules are pretty much unsaid, but here are some interesting ideas.
15 Flattering Brunch Outfit Ideas
1. Denim Playsuit
Brunch with your usual bunch at a corner table? A ritual your gang of girls always looks forward to? Here's a fun outfit that plays along those lines with you – the denim playsuit. An interesting twist to the usual jeans, skirt, or shirt that meets the requirement for casual wear while being stylish. Pair it with white shoes, a crossbody bag, and angular shades for good measure of street style.
2. Ripped Jeans And White Blouse
That's the best part about brunches. You can be a little bit of this and a little bit of that. Confused where this is headed? Ripped jeans at its beautiful best with a sophisticated silk blouse, a sexy clutch, tied up beachy waves, and subtle smokey makeup – tell me where else you can be all of this. Go for yellow pumps or the color of your clutch and a rose gold crossbody.
3. Trench Coat And Beret
You know how some people wait for Christmas all year long – that's me for brunch in fall. Pumpkin spice latte, trench coat, tan boots, and even a chance for you to throw in a beret. As long as I'm concerned, an outfit or a season cannot get better than this. You can do monochromes with tan, black, or white, and pop it with a few colors for it to stand out. Always finish with round sunglasses, because they never fail you!
4. Polka Jumpsuit
Your girls plan to go all retro or is that your spirit animal? Jump back on the polka dots bandwagon however cliched it may sound. It gets you on the trend almost instantly, while the jumpsuit keeps up with the style. The flattering belt cinching the waist is a great idea to balance the wide-legged bottom, so even if your jumpsuit doesn't come with a belt, adding one is a great idea. Ankle strap heels and hoops will round this look off perfectly.
5. Belted Mini Skirt And Blazer
Here's another classy but chic outfit for a fall brunch date. It is minimalistic yet complete, effortless but put-together, subtle but stylish – basically, it defines a brunch outfit. A fun fashion hack while pairing form-fitted skirts is to team them with bodysuits that give you great definition without looking sloppy. Ankle or knee-high boots with a semi-casual blazer are the way to go about it.
6. Little Black Dress
The beauty of an LBD is that you can wear it to a party at the club or brunch. You can spin it the way you want. You can choose to keep it all minimal and monochromatic with black accessories, shoes, and a bag. Or you could give it a bohemian twist with silver jewelry, a stole, chunky boots, and animal print shades.
[ Read: 15 Best All Black Outfits That Will Inspire You ]
7. Colored Trousers And Leather Jacket
An outfit perfect for all the last-minute plans. You can whip up this entire look in under 5 minutes. It comes to prove that investing in versatile pieces like a leather jacket, colored trousers, etc. goes a long way. You can tuck a white/black T-shirt, a tank, or a crop top and throw on a leather jacket. White shoes, tote bag, and beach waves is how you finish the look.
8. Embroidered Jeans And Woolen Jacket
Patchwork, embroidery, or frayed makes your otherwise mundane denim fun. Brunch is an excellent opportunity to sport these. You can just wear a plain white T-shirt or team it with a silk blouse and a fancy jacket. A clutch to go with this is a great idea.
9. Black Jeans And Turtleneck
If it's just another Sunday ritual with your SO or your best friend, remember that a simple black jeans and turtleneck make for a good brunch outfit too. Add definition to the outfit with a stole, pashmina, or a sleeveless bomber jacket. Your shoes will depend on how you spin the outfit finally.
[ Read: What To Wear With Black Jeans – 20 Outfit Ideas ]
10. Plaid Shirt And Flare Jeans
Flared jeans and plaid shirts, just like the 90s? Yes, please. This is a laid-back but not lacking-interest kind of a look, especially if the previous night was a little too fun. Put your hair in a bun and wear those aviators to fully ring in the 90s.
11. Ruffle Top And Denim Skirt
Some strongly feel that denim skirts are dated, but it's relative, and there's a way to deal with them to stay relevant. Pair the skirt with a ruffle top and white sneakers – going all millennial with your brunch outfit.
12. Sweater Dress And Boots
Some of us find it very hard to let go of one piece dresses in winters – and so, sweater dresses are the way to go. Cinch them at the waist with a broad belt, matching leather boots, and camel jacket for a warm winter brunch.
13. Tracksuits
On most days if you are like me, and some days like most people, tracksuits are everything we need. Instead of sloppy old tracks and oversized T-shirts, go for a matching set with cute pants, a crop top, sneakers, and a high pony to look equal parts easygoing and stylish.
14. Tiered Midi Dress
A tiered lace dress, beach waves, and a bamboo bucket bag is how you welcome the first summer Sunday brunch. Wear platforms and nothing else – you can't go wrong with this.
15. Black Slit Dress
We all have one of these in our closets, don't we? A relaxed long black T-shirt dress. Perfect for a leisure luncheon!
There's so much you can do here, girls. You can play around with no boundaries, so get creative and unleash the creative you. What is your go-to brunch outfit? Which one's your favorite from this list? Let us know by dropping in a message in the comments section below.
Recommended Articles:
The following two tabs change content below.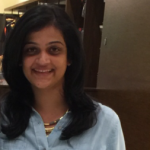 After working in Marketing and Business Development for a few years, Pratima Ati jumped ship to pursue two things she loved – fashion and writing. She's now a full-time Fashion & Lifestyle writer and has never looked back ever since. She sleeps early, reads often, and when she can't, she finally gives a closure to all the characters living in her drafts. Sometimes, they pass off as poetry too! That, and her training in Indian classical music and playing (learning) the veena keep her sane, civil, and bearable.