52 Cute Things To Say To Your Boyfriend That Will Make Him Feel Loved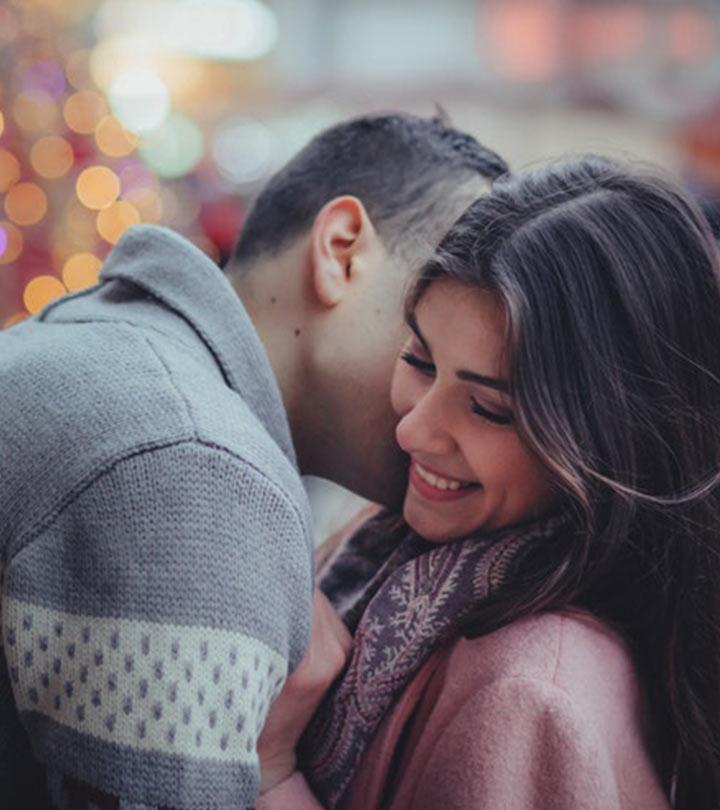 You must have heard that men are from Mars, and women are from Venus. Despite their differences, there is one thing that binds them: love.
Sometimes, you may forget to tell your partner how much they mean to you. Amidst all the fights, expectations, and arguments, you don't realize the importance of cherishing the person you love and nurture the bond you share with them. It is important that you stop, take a deep breath, and just put your heart out to your man.
Because when it comes to men, they prefer to get things done in silence. They may not express their love for you through fancy texts, but a love note from you can bring them extreme happiness. He will certainly feel loved and special to know how much he means to you. I could go on and on, but here are 52 cute things to say to your partner that will make him feel loved, cared for, and respected.
I'm in love with your existence!
You get me every time you smile.
We may be lovers, but we can never stop being best friends.
I knew I was with the right person the moment I held your hand for the first time.
Tonight, I'm going to cook your favorite dish.
No one has ever made me feel the way you do.
I want this relationship to last until eternity and even beyond.
Here's my bucket list: Do everything with you.
When I'm with you, I feel like the world is frozen. Everything seems calm and serene.
Every time we meet, the spark grows stronger and brighter.
If I could use two words to describe you, I would say: my home.
I don't need fancy gifts, expensive jewelry, or luxurious vacations. A simple date night with good food, good music, Netflix, and stargazing is all I need.
I always go back and read our old messages and intense conversations. They make me feel closer to you when you are away.
Your tousled hair and cutesy smile make me go mad!
I want to know you better, to an extent where we don't need words to understand each other.
Can I lift you for a change?
Today, I'm going to feed you breakfast.
When I'm around you, I'm 100% in the moment.
We balance each other out perfectly.
I became a better person after you entered my life.
You bring calmness to my chaos.
If I could play 'leap of faith' in real life, it would be only with you. That's how much I trust you.
I love how you cuddle me with your words.
Let me pamper you with a soothing massage!
Our forever started the moment I looked into your eyes.
I can't wait to wake up next to you and roll over to kiss you every morning.
The warmth in your hug is, undoubtedly, the best feeling ever!
I will respect your decisions and believe in your strength no matter what happens.
Every word you utter, every gesture you make in this relationship brings me closer to you by the second.
My cravings are: 1. You 2. Pizza 3. You.
Your mom raised such a beautiful man.
I know that I mean a lot to you and I need you to know that you mean the world to me.
You are my happy place, my zen zone!
Some days, I just stop and stare at you, thinking how did I deserve this man!
I want you to know that with you beside me, I can conquer the world.
The look in your eyes says it all about our future.
My name sounds so much better and sexier when you utter it.
It's my turn to treat you like a prince.
You always know the perfect thing to say to me to turn my worst day into a better one.
You are the reality check that keeps me grounded and humble.
You always say things that I need to hear rather than things that I want to hear.
I love how your core values are so strong and unbreakable.
I know that you are working hard for our future, and I want to support you every bit.
I love how you treat me like a little girl and a mature woman all at once.
You may not be my first love, but you are definitely the best and the last one.
Believe me, you are the kind of guy every girl dreams of having.
I promise to make things work and never give up even when our relationship gets rocky.
I know that this relationship is a mature one, a bond that helps us grow and respect each other immensely.
My parents will be proud of my decision.
I promise to give you as much as I take from this relationship.
I promise to fill you with happiness on days you feel hollow and empty.
 I have met a man of honor, dignity, truth, and compassion. What more can I ask for?
Expressing love and sharing how you feel about him will make you the giver. And a giver is always the happier one. Hence, give your man the love he deserves and take what you deserve from him. This way, your relationship will grow into something beautiful. 52 is just a number, so go on and conquer your man with 52,000 love notes because, in the end, only one thing matters – and that is love.
Banner Image Credits: unsplash.com
Recommended Articles:
The following two tabs change content below.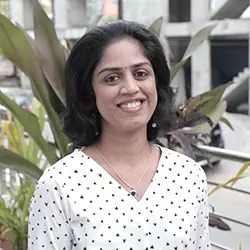 As Chief Editor, Harini sets the tone and editorial direction for StyleCraze to deliver engaging, interesting, and authentic content revolving around women's health, wellness, and beauty. She has over 14 years of experience in content writing and editing for online media. She specializes in the areas of Beauty, Lifestyle, and Health & Wellness and is proficient in Medical Sciences (Biology, Human Anatomy and Physiology, and Biochemistry). Her background in Biomedical Engineering helps her decode and interpret the finer nuances of scientific research for her team. Harini is a certified bibliophile and a closet poet. She also loves dancing and traveling to offbeat destinations.