Dahn Yoga – What Is It And What Are Its Benefits?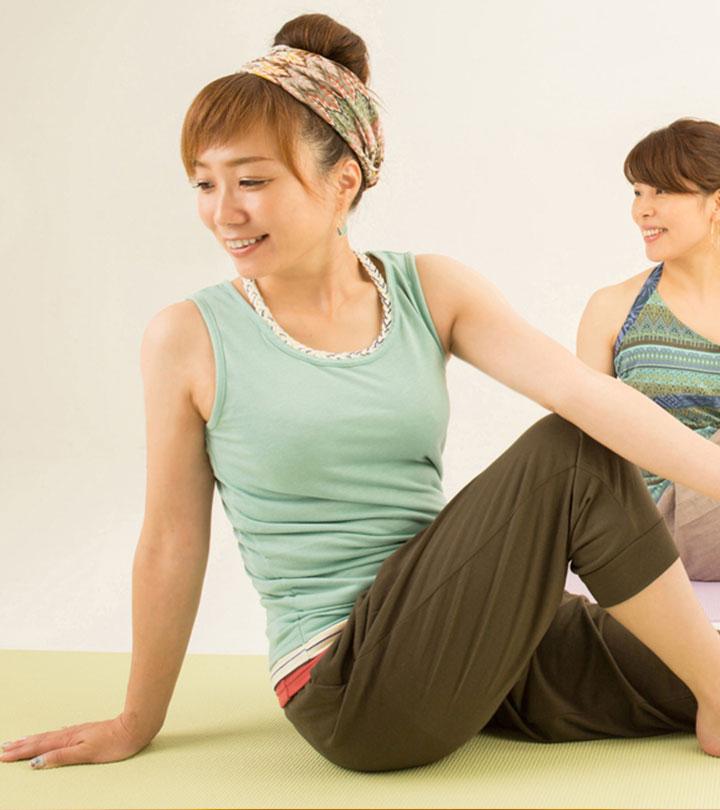 Have you heard of the Dahn yoga cult? It did stir up a controversy, didn't it? Now, what could Dahn yoga be? Is it an exercise, meditation, breathing or something to do with the chakras?
Well, Dahn yoga is all of it and more. It is a combination of yoga, tai chi, and martial arts. So many life-enhancing ancient techniques put together in one is quite overwhelming.
But you need not worry about it as we broke it down for you to understand how it works and what to gain from it. Curious to find out, aren't you?
We won't keep you waiting anymore. Read on to know all about it.
What Is Dahn Yoga?
In the 1980s, a man in South Korea who goes by the name Illchi Lee taught mind and body enhancing techniques in various parks which led to a system which is now called Dahn yoga.
'Dahn' is a Korean word which means vital energy. It is a Korean system of exercise that enables you to use your energy better, improve your body-brain connection and take care of your health holistically.
Dahn yoga includes stretching, postures and meditation. The first Dahn yoga center opened in Seoul in 1985 and thereafter spread its wings to different locations in South Korea and reached the shores of America in 1991.
Weill Cornell Medical College conducted a study on a bunch of people practicing Dahn yoga and found out that the practice indeed helps in improving health, reducing depression, anxiety and developing self-efficacy.
The exercises, breathing, and stretches of Dahn yoga activate the natural healing patterns of your brain and body. Its unique approach to health care and well-being has made the practice immensely popular leading to a global presence.
Although the method is widely known as Dahn Yoga, it was changed to Body and Brain in 2015. But the process remains the same. It is still a practice that emphasizes on the physical, emotional and spiritual well-being aspects of your life.
Let's find out the practices of Dahn yoga.
Dahn Yoga Exercises
1. Warm Up
Warming up is crucial in Dahn yoga. It prepares your body for the process and releases tension knots in your body. Practice some simple and easy to start warm-ups to get your body used to the rhythm.
2. Basic Exercises
After warming up, get to some basic exercising that involves twisting, turning, bending forward and backward, rotating, etc. For example, try the simple exercises mentioned below.
Stand straight and keep your back straight. Keep your feet shoulder-width apart. Leave your arms dangling loosely at your sides.
Relax your body. Bounce from your knees and feel the rhythm in your entire body. Tune in your body to it.
Lift your hands and reach up to your head and tap the top of it gently with your fingertips. Then tap the back of your head, the crown of your head, forehead and entire face.
Move on to your arms and shoulders. Tap on both the left and right side. Then do it on the chest, stomach, thighs, knees, calf muscles and ankles.
When you tap on the naval region, it helps activate the core energy of your body. After that, inhale and exhale deeply. Practice this exercise for 5 minutes; it will increase the blood flow in your body.
3. Breath
Yes, breathe. Breathing is crucial in Dahn yoga. It soothes and helps you slow down. Breathing well is a natural way to heal from various diseases.
You must breathe in deeply, pause and breathe out deeply. You must feel the air filling your lungs and emptying it while you inhale and exhale. You can try any of the breathing techniques of pranayama to prepare for the next step of Dahn yoga that is meditation.
4. Meditation
Meditation makes you empathetic. It enables you to build positivity and become compassionate. Sit down, close your eyes, breathe and observe your breath. Focus back on your breath when your mind wavers.
Do not react to your thoughts. Let them flow till calmness embraces you.
5. Cool Off
You need to relax after a good session of meditation. Try some stretching exercises like Bhujangasana. To practice Bhujangasana or the Cobra pose, you need to lie down on your stomach on the floor.
Place your palms near your chest and your feet together. Lift your head, neck, and torso off the floor by lifting your arms and holding the pressure in your palms.
Straighten your shoulders and push your head back. Stay in the pose for 10-15 seconds and relax.
6. Off Time
Those who practice Dahn yoga can take some time off during practice and have herbal tea with other practitioners. This is a culture. It is an excellent opportunity to get to know others in your class.
It is even a good time to interact personally with the instructors and learn more about the science behind what they are learning.
7. Tai Chi
Tai Chi is a martial art used for defense but even works well for your well-being and spirituality. It is an essential aspect of Dahn yoga. Practicing Tai Chi can develop the strength of your body.
8. Power Yoga
Dahn yoga includes Korean style power yoga that rejuvenates your body and completely transforms you. It throws lethargy out and peps you up.
Try Paschimottanasana which requires you to sit straight on the ground and stretch your legs out in the front. Keep your legs together.
Now, breathe in and bend your torso toward your thighs and reach your fingers to your toes. Stay in for a few seconds and release.
Let's check the benefits of Dahn yoga.
Dahn Yoga Benefits
Dahn yoga removes joint pains in your neck, shoulders, and legs.
It relieves insomnia and helps you sleep better.
Dahn yoga keeps a headache at bay and promotes blood circulation in the body.
It helps you lose weight effectively.
Dahn yoga improves the posture of your body.
It increases the flexibility and strength of your body.
Dahn yoga increases your memory levels and helps you gain control over your emotions.
Now, let's answer some common queries regarding Dahn yoga.
Expert's Answers For Readers' Questions
Is Dahn yoga religious?
No, it is a practice that originated in South Korea and spread its wings throughout the world promoting health, mental strength and spirituality.
Where do I learn Dahn yoga?
There are certified centers all over and the world. Pick one near your place.
Dahn Yoga is a worldwide phenomenon known to combine the goodness of various ancient healing methods paving the way for a holistic pattern of well-being. Try it and see how it works for you.
Recommended Articles
The following two tabs change content below.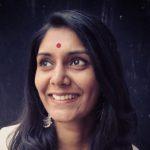 Latest posts by Ramya Achanta (see all)