How To Maintain A Healthy Daily Hair Care Routine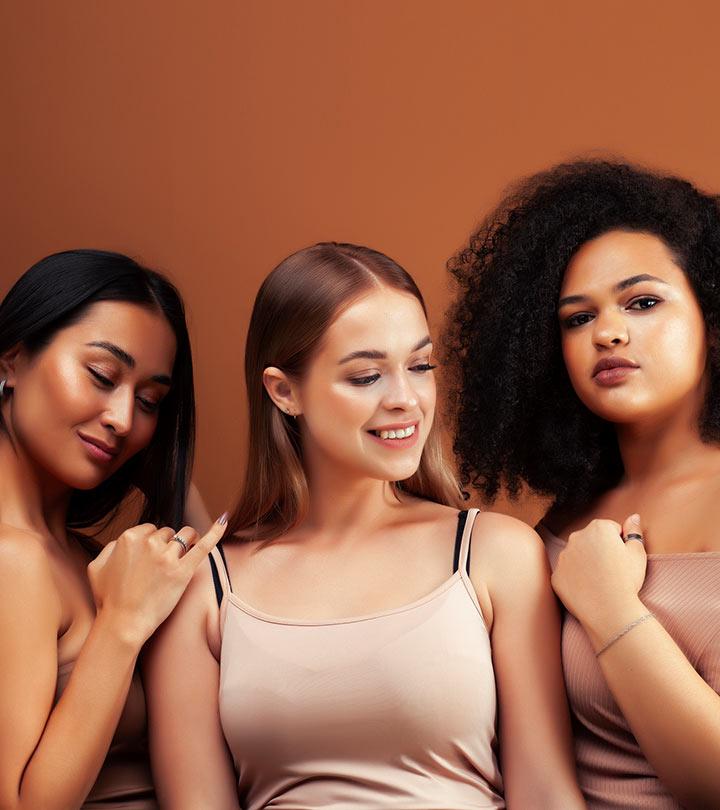 Are home remedies or DIYs not improving your hair quality? Then, it is time to redesign your hair care routine. Like your skin, your hair also needs a regimen. Following a good hair care routine that caters to your hair type and needs will keep your hair and scalp healthy.
But this needs a lot of understanding of what works for your hair. Worry not! We have eased the process for you. This article explains how to maintain a daily hair care routine according to your hair type. Scroll down for more information!
Why We Should Have A Hair Care Routine?
The right hair care routine ensures that your hair looks and feels healthy. The lack of a proper hair care regimen might damage your hair or worsen its condition.
You need to understand your hair texture to zero in on the ideal hair care routine for your hair type. There are four types of hair – curly, straight, wavy, and kinky. Let's take a look at each of them in detail.
Different Hair Types
Straight hair is the strongest among the four hair types and has a glossy appearance.
Wavy hair has a slight curl towards the hair ends, while the rest has a straight appearance.
Curly hair is thick and is prone to frizz and dryness.
Kinky hair has the tightest curls with a fine or coarse texture. This hair type is the most fragile among the four.
Now that you have an idea about different hair types, check out a few hair care tips in the following section.
Tips For A Hair Care Routine According To Your Hair Type
1. Straight Hair
Straight hair is easy to manage, but that does not mean you can skimp on care. In straight hair, the natural oils from the scalp travel down the hair length of your evenly (1). Hence, you need to address its tendency to fall flat and look greasy when designing a daily hair care routine.
How To Wash
Wash your hair with a sulfate-free shampoo preferably to prevent greasiness or oiliness (Buy it here!). Shampoos with sulfates are generally used for oily hair (2).
Limit washing your hair to once in 2-3 days.
How To Care
Do not apply conditioner on your scalp as it may form buildup and make your hair greasy and flat (1). Instead, apply it from the nape until the hair ends.
How To Style
Use a volumizing mousse (Buy it here!) to prevent straight hair from falling flat and looking limp. Apply a dollop of volumizing mousse on damp hair before air or blow drying (Buy it here!) it.
Another concern is that the hair can get too smooth and slippery to be styled properly – braids unravel, and ponytails droop down. To combat this, spritz a texturizing spray to add texture and hold your hair (Buy it here!).
2. Wavy Hair
Wavy hair can be easy or difficult to style, depending on how you take care of it. This neither-curly-nor-straight hair type needs special TLC as it might get greasy at the scalp and dry at the ends.
How To Wash
Wash wavy hair every 3-4 days to keep it clean and healthy.
Dry your hair with a microfiber towel (Buy it here!) to prevent frizz.
How To Care
Condition your hair after washing to add definition to your waves.
Massage your hair with coconut, olive, or pumpkin seed oils an hour before washing your hair or leave it overnight. Pumpkin oil is beneficial in treating mild to moderate androgenetic alopecia (4). Coconut oil penetrates the hair and reduce the protein loss when used pre- and post-hair wash (5). Olive oil helps treat various hair and scalp issues (6).
The harsh sun and wind might damage and cause split ends in your wavy hair. Apply jojoba oil on the hair ends and leave it overnight to lock in moisture and make your hair healthy.
How To Style
Tie your hair in braids before going to bed. The more braids you have, the tighter and more well-defined your waves will be.
Hair scrunching is an essential part of styling wavy hair. Apply leave-in conditioner (Buy it here!) after shampooing your hair. Then, bend down and flip your hair forward. Ball up your fists with handfuls of hair and scrunch them towards your scalp. Do not brush your hair after this. When your hair dries this way, your waves will have more definition.
3. Curly Hair
Curly hair is full of character but is difficult to care for. This hair type tends to get dry and frizzy and loses the curl definition.
How To Wash
Curly hair tends to get dry because curls act as an obstruction for the natural oils to travel from the scalp to the hair length (1). Use a mild, sulfate-free shampoo (Buy it here!) to preserve the natural hair oils. Avoid harsh shampoos as they can further strip the oils from your hair.
Wash your hair only twice a week to prevent dryness and damage.
You can co-wash (washing your hair with conditioner) every alternate day to cleanse your hair without drying it.
How To Care
Curly hair needs regular moisturization. Therefore, condition your hair every time after washing it and also on the days when you are not shampooing (i.e. co-washing).
A thickening conditioner coats the hair shaft entirely and hydrates your curls (2). Condition your hair at least once every two weeks.
Curly hair is fragile and breaks easily, which makes it tricky to detangle (1). The best way to comb your hair is in the shower with a conditioner. Run a wide-toothed comb (Buy it here!) through your hair to remove all the knots and tangles. This not only reduces hair breakage but also preserves your curl definition.
How To Style
Use a blow dryer with a diffuser attachment. The spokes of the diffuser ensure that your curls dry in a defined pattern and prevent frizz.
Apply a curl defining cream after shampooing to add definition to your curls.
Detangle your hair in the shower by applying a conditioner.
4. Kinky Hair
Coily or kinky hair has super tight curls with tons of texture. It is the most fragile hair type as the natural hair oil tends to dry out easily. Hence, the main focus of the curly hair care routine needs to be on moisturizing the hair.
How To Wash
Most shampoos contain sulfates that strip moisture and natural oils from the hair (2). Use a mild sulfate-free shampoo (Buy it here!) to wash your gorgeous coily hair.
Wash your hair only once a week. You can wet it a few times in the week to add moisture.
How To Care
Coily hair needs hydration to maintain its health and curl pattern. Hence, deep condition your hair at least once every two weeks to moisturize and nourish it.
Mix a leave-in conditioner (Buy it here!), castor oil (emollient), and water in a spray bottle and spritz it onto your hair daily to keep your locks hydrated.
Give a hot oil treatment to your tresses (coconut and olive oils are good choices) 20 minutes before washing them to provide an extra moisture boost.
Cotton pillowcases might draw out the moisture from your hair. Use a satin pillowcase or tie a satin scarf around your hair to prevent breakage and tangling.
How To Style
Detangling coily hair is difficult. Do not do it when your hair is dry, as you will end up with lots of hair loss. Detangle your hair with a conditioner and a wide-toothed comb (Buy it here!) when you are in the shower.
Apply a leave-in conditioner (Buy it here!) and curl defining cream after washing the hair to add definition to your curls and maintain their curl pattern.
Try these hairstyles to look uber chic while protecting fragile, coily hair from pollution and damage – cornrows, box braids, Bantu knots, twists, and buns.
Your diet can also affect the health of your hair. Want to know which food is beneficial for your hair? Read on!
Best Food For The Hair
Eggs – Our hair is made of a structural protein called keratin. Protein deficiency may cause hair loss and thinning of the hair. Eggs are rich in protein, B-vitamins, and minerals (7). These nutrients enhance hair health and help reduce hair loss (8). Eggs also contain peptides that stimulate hair growth (9).
Spinach – The oil in our scalp is an essential factor for healthy hair. Excess sebum may cause an oily scalp, and a lack of it may cause a dry scalp. In such cases, consume spinach, which contains vitamin A. Vitamin A helps in the production of sebum (10).
Meat – Red meat is rich in iron, the deficiency of which may lead to premature graying and hair loss in women (8). Thus, include red meat in your diet to keep your hair healthy and prevent dullness.
Follow these general tips to maintain the health of your hair.
A Few Other Tips For Hair Care Routine
Split ends can make your hair dull, dry, and damaged. Trim your hair every couple of months to keep it healthy.
Do not wash your hair daily, as it will strip the natural oils and dry it out. Wash your hair only once or twice a week. If your scalp is oily, you may wash it thrice a week.
Do not tie your hair in tight ponytails, buns, or braids, as it may lead to hair breakage and bald spots in the long run.
Wear a hat or tie a scarf around your head before stepping out to protect your hair from the sun.
Wash your hair with cool or lukewarm water, as hot water can dry out and damage the hair.
Building a hair care routine depends on determining your hair type and its specific needs – and it involves time, effort, and practice. Once you have decided on a routine, follow the tips mentioned in this article, and have a healthy hair day every day!
Expert's Answers For Readers' Questions
How often do you need to wash your hair?
You should wash your hair 1-3 times a week.
Which foods are good for the hair?
Leafy green vegetables, eggs, nuts, and carrots are good for the hair.
How can I enhance my hair volume?
Use a volume-boosting shampoo, massage your hair with warm coconut oil, and blow dry your hair upside down to enhance its volume. You can also take oral amino acid supplements for the hair.
Is it okay to oil your hair daily?
No. Do not oil your hair daily as excessive oil on the scalp might lead to infections. It is not a good idea because you may have to wash your hair daily, which can be damaging.
Which essential oil helps the hair grow?
Rosemary oil is considered the best essential oil for hair growth (13).
13 sources
Articles on StyleCraze are backed by verified information from peer-reviewed and academic research papers, reputed organizations, research institutions, and medical associations to ensure accuracy and relevance. Check out our
editorial policy
for further details.
Recommended Articles
The following two tabs change content below.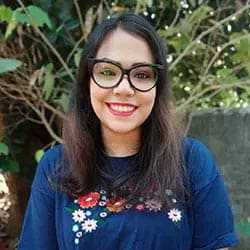 Sucharita Mishra has a Master's degree in Biotechnology and specializes in writing on Health and Wellness. She has worked on determining various heavy metals present in green tea for her Master's dissertation at CSIR- CFTRI, Mysuru. After completing her degree, Sucharita decided to pursue her passion for writing. She is addicted to all things black and aspires to become a bat one day.