Daily Hair Care Routine For All Hair Types
You're the Modern Woman. You're the 21st-century woman who is pulled in a million directions day in and day out. There are deadlines to meet, assignments to complete, and a home to take care of. In the push and pull of everyday life, one thing that takes the brunt of your lack of self-care is your hair.  Yes, you heard me right. Simply washing your hair with the same shampoo you've used your whole life and throwing it up in the same bun/ponytail that you've sported for years is not enough. Your hair deserves a certain level of daily care to look and feel its best. Which is why you need to follow a proper daily hair care routine. Well, lucky for you, I've compiled the perfect daily hair care routine for all hair types. Just take your pick and get started!
Hair Care Routine For Different Hair Types
1. For Straight Hair
You may think straight hair does not require much in the way of a hair care routine, but you would be drastically wrong. Just because your straight hair is easy to manage does not mean that you can skimp on taking proper care of it. Now, the thing with straight hair is that the natural oils from your scalp travel down the complete length of your hair quite evenly. So, the main issue to address when designing a daily hair care routine for straight hair is its tendency to fall flat and look greasy.
How To Wash
Wash your hair with a sulfate-free shampoo to keep any greasiness or oiliness at bay.
Just because your hair feels oily does not mean that you wash it daily. That could be quite counterproductive as your scalp would produce more oil to compensate for the oil stripped away by daily shampooing. So, limit washing your hair to once in 2-3 days.
How To Care
Conditioning your straight hair is uber important if you want it to look soft and smooth.
Pick a conditioner that is infused with essential oil – like coconut oil, jojoba oil, or argan oil – that will hydrate your hair and nourish it from within.
Do not apply conditioner on your scalp and roots of your hair to prevent it from building up and making your hair look greasy and flat. Instead, apply it from the nape of your neck and pull it down till the ends of your hair.
How To Style
How many times have you whined about your straight hair falling flat and looking limp and boring? Probably too many times to count. Well, there's just one product that you need to combat this problem – volumizing mousse. Apply a dollop of volumizing mousse throughout your damp hair before air drying/blow drying it. This will add volume to your hair and infuse new life into it.
Another common complaint ladies have is that their hair can get too smooth and slippery to style it properly. Braids unravel and ponytails droop down throughout the day. In this case, spritz on some texturizing spray to add some texture and hold to your hair.
[ Read: 50 Hairstyles For Long Straight Hair ]
2. For Wavy Hair
Wavy hair can be immensely easy or painfully difficult to style, depending on how you take care of it. This neither-curly-nor-straight hair type needs its special kind of tender loving care as it can get greasy at the scalp and dry at the ends.
How To Wash
While going too many days between washing your wavy hair can cause increased hair fall, washing it too often can dry it out. So, it's best to wash it every 3-4 days to keep it clean and healthy.
Dry your hair with a microfiber towel to keep that pesky frizz at bay.
How To Care
Condition your hair every time you wash it to give your waves more definition.
Harsh sun and wind can unleash untold damage and cause split ends in your wavy hair. A great way to prevent that from happening is to apply jojoba oil on the ends of your hair and leave it on overnight. This will lock in moisture and make your hair look super healthy.
How To Style
The best way to get well-defined waves is to tie your hair up in braids before going to bed. The more braids that you have in your hair, the tighter and more well-defined your waves will be.
Every wavy-haired girl knows that hair scrunching has got to be an essential part of her hairstyling routine. And if you didn't, I'll let you in on the secret. Right after you step out of the shower, apply a bit of leave-in conditioner to your hair. Then, bend down and flip your hair forward. Ball up your fists with handfuls of hair and scrunch them up towards your scalp. Don't brush/hair after this. This way, when your hair dries, your waves will have more definition.
[ Read: 10 Techniques To Get Chic Wavy Hair ]
3. For Curly Hair
Yes, curly hair can be fun, playful, and full of character. But there's a dark side to it that you need to be aware of. Curly hair is notoriously difficult to take proper care of because it tends to get dry, frizzy, and lose curl definition. So, here's what you need to do to take care of it.
How To Wash
Curly hair tends to get dry because curls act as an obstruction for the natural oils from the scalp to travel down the length of your hair. This is why using harsh shampoos on it can be an even worse idea because they can further strip the oils from your hair. So your best course of action is to use a mild sulfate-free shampoo to preserve the oils in your hair.
Now, this may come as a bit of a shocker to some but hear me out – wash your curly hair just twice a week. This may sound gross to you but it is the best thing you can do to prevent your curls from becoming dry and damaged.
You could simply co-wash (i.e. wash your hair with just conditioner) every alternate day to cleanse your hair without drying it out too much.
How To Care
Curly hair needs all the moisture that it can get. Therefore, conditioning it needs to become an integral part of your routine. You can condition your hair every time you wash it and also on the days when you are not shampooing it (i.e. co-washing).
A deep conditioner can be a real lifesaver when it comes to hydrating your curls as it penetrates the hair shaft completely and nourishes it from within. So, make sure you deep condition your hair at least once every two weeks.
Curly hair can be quite fragile and can break quite easily, which makes it quite tricky to detangle. The best way to do is when you're in the shower and have conditioner in your hair. Simply run a wide-toothed comb through your at this time to remove all the knots and tangles. Not only does this reduce breakage, but it also preserves your curl definition.
How To Style
When it comes to styling curly hair, a diffuser attachment on your blow dryer is your best friend. The spokes of a diffuser ensure that your curls dry in a defined pattern and prevent it from frizzing up.
Add oodles of definition to your curls by applying a curl defining cream right after you step out of the shower.
As I mentioned earlier, detangle your hair in the shower while it still has conditioner in it. Then, completely abstain from brushing or combing it as it will only ruin your curls and cause your hair to frizz up.
[ Read: 18 Extremely Effective Tips For Healthy Hair ]
4. For Kinky/Coily Hair
Coily (or kinky) hair is characterized by super tight curls that have tons of texture to them. This is the most fragile hair type as coily hair tends to be quite fine and dries out quite easily. So, the main part of the daily hair care routine needs to be on moisturizing and hydrating your hair.
How To Wash
Most shampoos contain sulfates that can be the bane of coily hair's existence as they completely strip your hair of its moisture and natural oils. So, get yourself a mild sulfate-free shampoo to wash your gorgeous coily hair with.
Limit washing your hair to just once a week. You can still wet your hair a couple of times throughout the week to add some much-needed moisture to your hair.
How To Care
Your coily hair needs all the hydration that it can get to maintain its health and its curl pattern. So, it's essential that you deep condition it at least once every two weeks to moisturize and nourish it from within.
Mix up some leave-in conditioner, castor oil, and water in a spray bottle and spritz it onto your hair daily to keep your locks hydrated.
Treat your tresses to a hot oil treatment (coconut oil and olive oil are good choices) 20 minutes before you wash them to give them an extra boost of moisture.
Sleep on a satin pillowcase or with a satin scarf tied around your hair to prevent breakage and tangling and because cotton pillowcases draw out the moisture from your hair.
How To Style
Detangling coily hair can be quite a task and don't even think about trying to do it when your hair is dry – all you will end up with is a pain, tears, and a lot of hair loss. The best time to detangle your hair is when you are in the shower with conditioner in your hair, with a wide-toothed comb.
Apply a leave-in conditioner and curl defining cream to your tresses after you step out of the shower to add some definition to your curls and maintain their curl pattern.
There are a ton of protective styles that you can try out that look uber chic while also protecting your fragile hair from pollution and damage. These include cornrows, box braids, Bantu knots, twists, buns, etc.
Now, besides following these daily hair care routines that are specific to each hair type, there are a few general tips that you can keep in mind to maintain the general health of your hair…
A Few Other Tips To Follow:
Split ends can make your hair look dull, dry, and damaged. So, trim your hair every couple of months to keep your tresses look healthy.
Avoid washing your hair every day as it will strip your hair of its natural oils and dry it out. Instead, limit washing your hair to once or twice a week.
Avoid tying your hair up in very tight ponytails, buns, or braids as it can cause breakage and could even lead to bald spots in the long run.
Wear a hat or tie a scarf around your head when you step out to protect your hair from the harmful effects of the sun.
Wash your hair with cool or lukewarm water as hot water can dry it out and damage it.
And that's that, ladies! An everyday hair routine for every hair type. Pick out one that suits your hair the best and comment below to let us know if (actually, when) you see a massive improvement in your hair!
[ Read: Best Hair Wash Tips ]
Expert's Answers For Readers' Questions
How often do you need to wash your hair?
You should wash your hair 1-3 times a week.
Which foods are good for hair?
Leafy green vegetables, eggs, nuts, and carrots are some foods that are good for hair.
How can I improve my hair volume?
You can improve your hair volume by using a volume-boosting shampoo, massaging it with warm coconut oil, and blow-drying it upside down.
Is it okay to oil your hair daily?
It's best not to oil your hair daily as leaving the oil on for too long can cause it to get absorbed by your scalp and lead to infections. It is also not a good idea as it would mean you would have to wash your hair daily which could damage it.
What essential oil helps hair grow?
Rosemary oil is regarded to be the best essential oil for hair growth.
Recommended Articles:
The following two tabs change content below.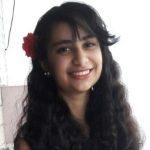 Latest posts by Arshiya Syeda (see all)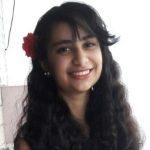 Arshiya Syeda
Arshiya Syeda is an editor and certified counselor. Ever the lover of the written word, she served on the editorial boards of her school and college newsletters. Writing articles on hairstyles, hair care, and nutrition helped her combine her love for reading, writing, and research. As an associate editor, she helps her team members deliver polished and meticulously researched content. Fluent in English, Urdu, and Hindi, Arshiya now aims to become a multilinguist by learning German and teaching herself American Sign Language (ASL).