What Is The Difference Between Dandruff And Dry Scalp?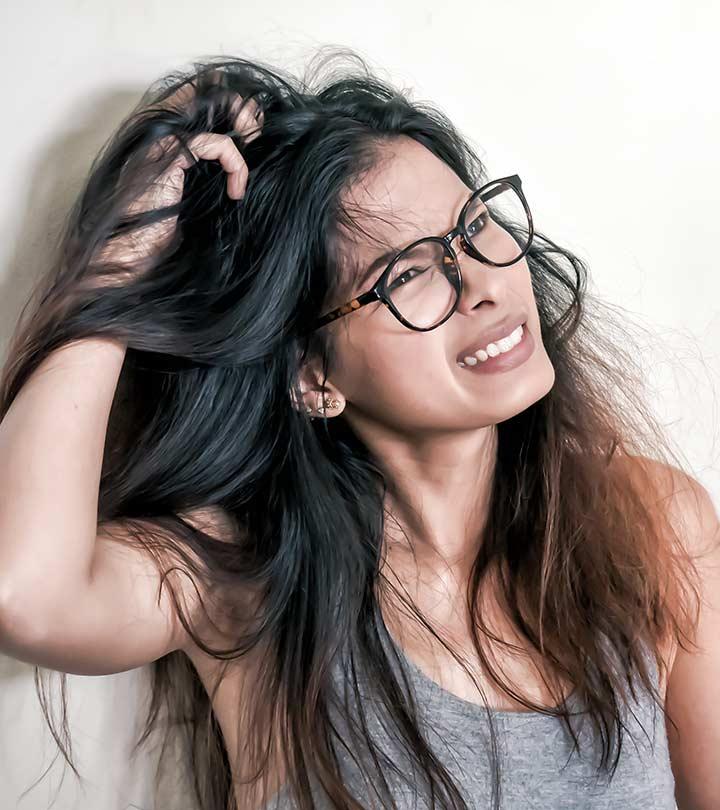 What Is The Difference Between Dandruff And Dry Scalp?
When you notice pesky white flakes on your scalp, you think it is dandruff, but it could just be dry scalp. The confusion is never-ending, and it is time you know which one is what. Eliminating that confusion also helps us determine the right cure. Which is what this article is all about – go on and give it a read.
Symptoms Of Dandruff And Dry Scalp
While both the conditions have an irritated and itchy scalp and falling flakes, they differ in many other ways. Read on to find out. 
Dandruff
When you have dandruff, the flakes are oily, large, and yellow that shed in quick successions. The scalp is oily, red, and scaly.
You will notice dry flakes on the scalp, near the hairline, back, eyebrows, and even in the nose and on the chest.
Dry Scalp
When you have a dry scalp, the flakes are small and do not shed as frequently as they do in the case of dandruff. You will notice soreness and scabs in the scalp and even experience hair loss.
Also, when you have a dry scalp, you will notice that the other parts of your body, like the arms and legs, get dry too.
Now, let's figure out why both the conditions occur. 
Causes Of Dandruff And Dry Scalp
Dandruff
When you have too much oil on your scalp, it leads to dandruff. A condition called seborrheic dermatitis (which affects the areas rich with oil glands) causes dandruff.
When you don't clean your hair thoroughly, oils and skin cells build up in the scalp and fall off as dandruff flakes.
A condition called malassezia sometimes leads to an increase in the number of skin cells in the scalp, which die and are shed as white flakes, causing dandruff.
Sometimes, certain hair products irritate the scalp and cause dandruff.
Dry Scalp 
A dry scalp occurs due to less moisture. Exposure to cold and dry air and an enclosed air-conditioned environment lead to a dry scalp.
Hard water and chemical-laced shampoos can be another reason. A condition called contact dermatitis causes dry scalp that occurs as a reaction to specific hair care products.
Sometimes, as you age, you tend to develop a dry scalp. Dehydration and individual lifestyle choices, such as improper eating habits and poor maintenance of hair, also cause a dry scalp.
Anxiety and stress are major causes of dry scalp as they can trigger hormonal changes in the body that lead to a pH imbalance. This can also cause the scalp to go dry. 
As we now know the difference between dandruff and a dry scalp, let's learn how to cure them.
Treatments For Dandruff And Dry Scalp
We have some natural remedies in our kitty to help you treat the two troublesome hair conditions: 
Dandruff 
Tea tree oil is an efficient way to treat dandruff as it is a powerful antiseptic. It kills the microbes that cause dandruff. Add a few drops of tea tree oil to your shampoo and wash your hair.
Rub baking soda into your scalp and rinse it with water (without shampooing). Baking soda exfoliates the scalp and has gets rid of the excess sebum and oil produced by it. It also has antibacterial properties that fight any scalp infections.
Mix equal parts of apple cider vinegar and water and spray it on your hair and scalp. Leave it on for 30 minutes and wash your hair with shampoo. Apple cider vinegar is acidic and changes the pH balance of the scalp in a way that disallows bacterial growth.
Massage coconut oil into your scalp and let it stay for an hour. Rinse your hair with shampoo. Coconut oil is soothing and lessens the redness and inflammation caused due to dandruff. It also controls the condition. 
Dry Scalp 
Treat dry scalp by adding foods rich in vitamins B6 and B12 to your diet. Consume fruits, vegetables, and whole grains. Also, include zinc and selenium in your diet.
Hot oil treatments also help. Warm either coconut oil or almond oil and gently massage it into your scalp. Wrap your head in a warm towel and leave it on for an hour. Rinse with a mild and moisturizing shampoo.
Increase your liquid intake. Drink at least 6-8 glasses of water every day. Also, include various fruit and vegetable juices in your diet. Try liquid foods to cleanse your system and rehydrate your body.
Life is already tough, and you do not want to make it tougher by confusing a dry scalp with dandruff and causing yourself more trouble. Figure out what you have with the information mentioned above and fix your problem.
Expert's Answers For Readers' Questions
What happens if I treat my dry scalp thinking that I have dandruff?
As the treatment is not targeted, it won't be effective enough. Also, in some cases, the problem gets aggravated, leading to complications.
Does a dry scalp cause dandruff?
No, it does not. Both the conditions occur due to two different reasons. Dryness causes dry scalp while excessive oil in the scalp leads to dandruff.
Recommended Articles:
The following two tabs change content below.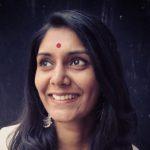 Latest posts by Ramya Achanta (see all)