Darvi Dandruff Oil Review: Is This The Permanent Dandruff Cure HALF THE WORLD Is Looking For?
Did you know that almost half the entire human population, suffers from dandruff? The remedies that most people – including myself – turn to, are shampoos, hair-masks, lotions, etc. Even though I've used many of these since I was 14 years of age, I've never thought of asking myself something. Maybe you've thought this before me.  
Why do they not get rid of my dandruff forever?
My flakes, the itching, the oiliness, and the embarrassment – they always returned. In less than a week of using any dandruff remedies, I'd have to use it again, or I'd constantly try to cope with its symptoms.
These common dandruff solutions treat only one or two aspects of the whole dandruff issue. Truth is, dandruff can be caused by so many factors. Each of them has to be addressed – if it has to be a real cure. I personally suffer from a dry scalp – that makes it produce excess oil, and flakes, and wanted to get rid of my dandruff once and for all.  
That's why I got Royal Indulgence Darvi Dandruff Oil. A long-term cure, that has 54 herbal hair-and-scalp-enriching ingredients. Created from a powerful, time-tested Ayurvedic formula – Darvi Dandruff Oil promises to banish your dandruff permanently. In less than 10 applications, 70% of your dandruff symptoms will disappear forever.
In fact – in just 3 weeks, I've seen it work myself!
Remember that dandruff is caused primarily by fungus infections, a dry scalp, poor nutrition, lifestyle habits, allergies, and a multitude of other factors.
Each of Darvi's 54 ingredients have a special purpose, targeting one or more of those dandruff-causing factors. These 10 especially vital components in Darvi ensure you can say goodbye to dandruff for good.
Neem

– To fight fungal infections and allergies

Tulsi

– To reduce inflammation

Durva

– To relieve itching

Cinnamon

– To fight fungal infection

Lemongrass

: To accelerate hair growth and prevent hair fall

Gandhak

(natural Sulphur) – To remove all visible flakes

Karpoora

: To soothes irritation by cooling your scalp

Karanja

: To hydrate your scalp while also soothing it

Jatamansi

: To fight fungal infections and promote hair-growth

Nutmeg

: To stimulate your scalp for better blood-circulation
Tackling dandruff from all sides, Royal Indulgence Darvi clears, protects and nourishes your scalp. It basically acts as a 360 degree scalp remedy –
Kills the Malassezia fungus causing your dandruff

Soothes itchiness and irritation

Moisturizes dry scalp

Provides a long-term, permanent cure from dandruff
Before I reveal the results of using this dandruff cure, here's how simple it was to use. It took no more than 20 minutes before I slept.  
How to use Darvi Anti-Dandruff Oil
I had an easy time using Royal Indulgence Darvi. It was tricky though, getting through the first 10 applications, but I'm glad I stuck it out. I wanted to give this a thorough review, and an real chance.
So I will say that you do have to be consistent. I also thought it had no effect the first few days – but I was, fortunately, very wrong.
You're supposed to use Darvi Anti-Dandruff Oil every alternate night for the first 10 days. Before sleeping, I massaged the oil into my hair for about 15 minutes. Laying a towel on my pillow, I woke up the morning after to wash it off in the shower.
I used a mild shampoo to wash it off, but cleaned my hair and scalp thoroughly. After the first 10 applications, I used Darvi twice a week, for 2 months. I missed a couple of days because I had to travel, but was otherwise regular.
The BEST part – the results that were  FINALLY mine!
When I use my regular anti-dandruff shampoo (that's sitting unused after a month of using Darvi) – I always get itchy and flaky even the same day. Also, I find the need to re-use my dandruff shampoo in 4 days, sometimes 3. The flakes and itchiness return by then.
Now, 2 and a half months into using it, Royal Indulgence Darvi has eliminated almost all of my flakes. Like I said, the first few days seemed like any other day, but around the 5-day mark is when I noticed changes. My scalp wasn't itchy – or flaky – even by the very end of the day. I went to bed with a clean, soothed scalp.  
After about 2 weeks, my dandruff flakes, along with the dryness and itchiness were immensely reduced. I'd say a 60-65% reduction.  And after the first month, 30 days, is when I truly saw long-lasting results. The flakes and itchiness did not return before I had to use the oil again.
Now I use Darvi twice a month, and I'm still yet to use it again, which would make it my 3rd month. What this afforded me is switching to a milder shampoo for my hair, instead of my scalp-drying dandruff shampoo.  I think of this remedy only when I have to apply it. Because I'd say my scalp is all round calmer and cleaner.
My Top 9 Reasons Why Darvi IS Better Than Any Other Dandruff Treatment Today
Provides long-lasting relief from dandruff

. Don't accept using potentially harmful synthetic shampoos and treatments twice or thrice a week. Use Royal Indulgence Darvi only once or twice a month, after the initial 7-week intensive treatment period.
Targets ALL the main causes of dandruff

. Whether you have it from an infection, dry scalp, or bodily factors. All the 50+ herbal extracts and oils treat dandruff from all angles. ALL problems solved, for much more than just 3 days.
Intensive, one-time treatment

. Instead of applying damagingly weak treatments for years, completely get rid of 70% of the problem in the 10-day sitting. 90% of your

dandruff GONE in 30 days

.
Most effective, gentlest way to get a flake-free head

. Other non-natural solutions strip hair of oil, nutrients, and moisture. Natural Sulphur is extremely effective and very gentle at removing dandruff. No damaging your scalp, only destroy your worries.
Recurrence is greatly diminished

. As all main causes are treated, dandruff will NEVER return like it used to. No 3-4 treatment applications every week. Only once or twice a month after the initial usage.
Moisturize and nourish your scalp

. Olive and Coconut oil richly moisturize your scalp without blocking your pores. Karanja oil, Bakuchi, and Tuvarak heal inflammation, itching, and add ensure you have a healthy scalp. For the first time – kill the infection and solve your dry scalp issue.

NO FLAKES in sight!
Save on money.

You don't have to buy ineffective treatments frequently. Beyond 2 or 3 months, only twice per month usage is needed. That means eventually, ONE bottle will last you for many, many months.
Zero side-effects

. This is entirely all-natural. Made from fresh, quality, purified ingredients. Cannot affect skin, scalp, or hair in any adverse way. Colored hair can use it. People with allergies to Sulphur shouldn't use this.
Less hair fall, stronger hair, more shine

. This unique blend of Ayurvedic ingredients also reduces hair fall by removing majority of your dandruff problem. The result: healthy scalp and hair follicles that can grow strong, shiny hair.
Rating and thoughts
Royal Indulgence Darvi was a purchase I made out of agony. And irritation with usual remedies. I was ready to try anything that said it would bring me long-lasting dandruff-relief.
I'm glad I gave Darvi a chance. It made me look at dandruff in a new light. As something that I could control, instead of making decisions on it. With regular application, I now can breathe a sigh a relief every time I think of how bad my dandruff was. The time that I've been using Darvi, I haven't had to itch, or think about my dandruff.
I'll continue to use Royal Indulgence Darvi twice a month from now, in fact, they say even once a month is enough. Try Darvi for yourself, and get the clean, calm, healthy head of hair that you've wanted, and now can truly have!
4.7 out of 5 stars!

The following two tabs change content below.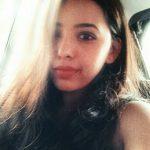 Latest posts by Esha Saxena (see all)