DASH Diet To Aid Weight Loss And Lower High Blood Pressure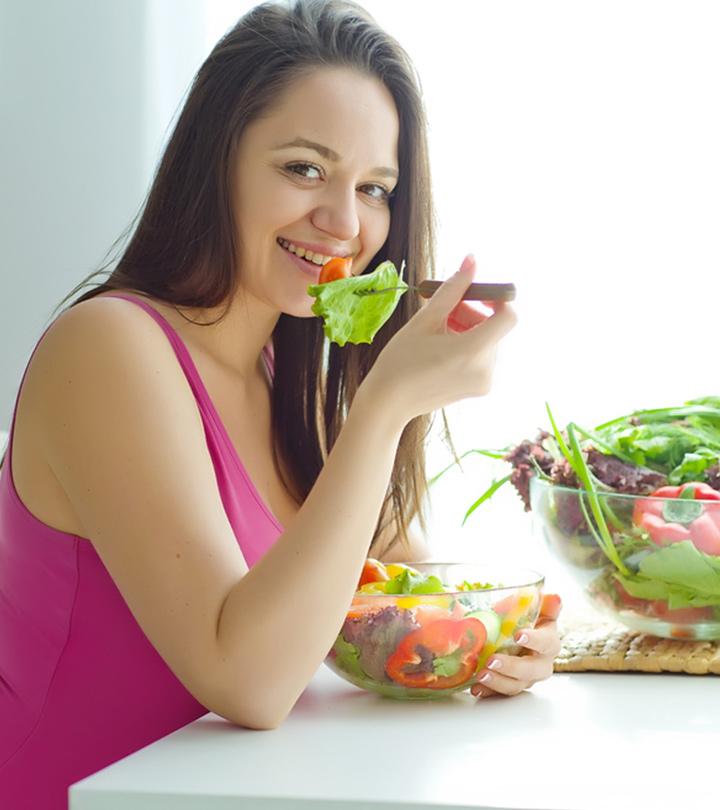 The DASH Diet is the best diet according to the US News and World Report (1). DASH stands for Dietary Approaches to Stop Hypertension and is the result of research sponsored by the National Institutes of Health, USA, to create a diet that can lower blood pressure without medication. This diet can also aid weight loss, fight a few types of cancer, reduce the effect of diabetes, lower LDL cholesterol, protect from heart disease and stroke, and prevent kidney stone formation (2), (3), (4), (5). So, if you need to lose weight or are suffering from any lifestyle-related disease, you should follow the DASH diet to cleanse your system and lead a healthy life. Here's everything you need to know about this highly successful diet.
DASH Diet – How It Works?
The DASH diet is simple – it allows the dieters to eat natural foods like veggies, fruits, nuts, lean protein, low-fat dairy, poultry, fish, meat, and beans. The aim of this diet is to reduce the consumption of salty or high-sodium foods, which is the main cause of rise in blood pressure, obesity, and other diseases. Americans consume about 3400 mg sodium per day, and the standard DASH diet allows you to consume 1500-2300 mg sodium per day. This intake complies with the Dietary Guidelines for Americans (2010) (6). Also, you will consume limited sugary beverages and sweets. This is crucial if you are trying to lose weight because sugar ultimately gets stored as fat if you do not utilize it as an energy source. So, this combination of healthy foods, no processed or junk food, low-sodium and low-sugary food, and a healthy lifestyle is the working formula for this diet. Now that you have a fair understanding of the basic working principle of this diet, here are some points you should consider.
Guidelines Of DASH Diet For Weight Loss
If you want to lose weight, you should expend more energy than you consume as food.
If you want to maintain the current weight, you should consume as much food as you expend energy.
Check your activity levels to know if you are sedentary (light activity), moderately active (light physical activity and walking 1-3 miles at a medium pace), or active (walking 3 miles or more per day for 3-4 hours with light physical activity).
Stick to your recommended calorie intake.
Include the required amount of foods in your daily diet.
Avoid sugary, processed, high-sodium foods.
Work out regularly to create a negative energy balance in your body.
Check your weight and body fat percentage every two weeks.
Here's a sample diet chart for weight loss. You can tweak this diet plan according to your calorie requirements per day.
Sample DASH Diet Plan/Menu For Weight Loss 
Meals
What To Eat
Early Morning (6:30 – 7:30 am)
1 cup fenugreek seeds soaked water
Breakfast (7:15 – 8:15 am)
1 slice wheat bread with 2 tablespoons peanut butter + 1 egg + 1 cup freshly pressed juice (without sugar)

Or

Vegetable quinoa + ½ cup low-fat milk + 2 almonds

Mid Morning (10:00 – 10:30 am)
1 banana Or 1 cup freshly pressed fruit juice
Lunch (12:30 – 1:00 pm)
1 medium bowl of veggies with lean protein salad with light dressing and sunflower seeds

Or

1 medium bowl of leafy vegetables and mushroom/beans tossed with olive oil and ground flax seeds

Evening Snack (4:00 pm)
1 cup green tea + 15 in-shell pistachios Or 1 cup green tea + 1 small bowl baby carrots
Dinner (7:00 pm)
Grilled/baked 3 oz fish with veggies + 1 glass warm low-fat milk Or 1 bowl vegetable stew with legumes + 1 whole wheat pita bread + 1 cup yogurt
Now, let me tell you how many calories and servings of each food group you should consume according to your age and activity levels.
DASH Diet Women's Calorie Needs Per Day 
Age (years)
Calories/Day
For Sedentary Women
Calories/Day
For Moderately Active Women
Calories/Day
For Active Women
19-30
2000
2000-2200
2400
31-50
1800
2000
2200
50 and above
1600
1800
2000-2200
DASH Diet Men's Calorie Needs Per Day 
Age (years)
Calories/Day
For Sedentary Men
Calories/Day
For Moderately Active Men
Calories/Day
For Active Men
19-30
2400
2600-2800
3000
31-50
2200
2400-2600
2800-3000
50 and above
2000
2200-2400
2400-2800
Depending on your recommended calorie intake, the following tables will give you a clear idea on how much of each food group you are required to consume per day.
DASH Diet Food Group Servings/ Day For Women And Men 
| Food Group | 1200 Cal | 1400 Cal | 1600 Cal | 1800 Cal | 2000 Cal | 2600 Cal | 3100 Cal |
| --- | --- | --- | --- | --- | --- | --- | --- |
| Veggies | 3-4 | 3-4 | 3-4 | 4-5 | 4-5 | 5-6 | 6 |
| Fruits | 3-4 | 4 | 4 | 4-5 | 4-5 | 5-6 | 6 |
| Grains | 4-5 | 5-6 | 6 | 6 | 6-8 | 10-11 | 12-13 |
| Meat, Fish, Poultry | 3 or less | 3-4 or less | 3-4 or less | 6 or less | 6 or less | 6 or less | 6-9 |
| Low-Fat/Fat-Free Dairy | 2-3 | 2-3 | 2-3 | 2-3 | 2-3 | 3 | 3-4 |
| Nuts, Legumes, Seeds | 3  per week | 3  per week | 3-4 per week | 4 per week | 4-5 per week | 1 | 1 |
| Healthy Fats And Oils | 1 | 1 | 2 | 2-3 | 2-3 | 3 | 4 |
| Max. Sodium | 2300 mg/day | 2300 mg/day | 2300 mg/day | 2300 mg/day | 2300 mg/day | 2300 mg/day | 2300 mg/day |
| Sweets And Sugar | 3 or less per week | 3 or less per week | 3 or less per week | 5 or less per week | 5 or less per week | Less or equal to 2 | Less or equal to 2 |
To make your work a little easier, I have prepared a list of foods that you should eat and avoid. Take a look.
Foods To Eat
Veggies – Spinach, broccoli, bok choy, Chinese cabbage, lettuce, asparagus, radish greens, collard greens, rocket spinach, squash, cauliflower, bottle gourd, bitter gourd, pumpkin, chives, scallions, onion, ginger, garlic, carrot, beetroot, parsnips, cabbage, okra, eggplant, tomato, peas, etc.
Fruits – Apple, watermelon, grapefruit, lemon, orange, tangerine, pineapple, mango, plum, pear, pluot, banana, grapes, cherry, strawberry, blueberry, raspberry, and blackberry.
Nuts And Seeds – In-shell pistachios, walnut, almond, pecan, macadamia nuts, flaxseed, sunflower seeds, pumpkin seeds, chia seeds, etc.
Grains – Brown rice, oatmeal, whole wheat, whole wheat pasta, multi grain bread, and whole wheat bread.
Proteins – Chicken breast, lean cuts of pork and beef, mushroom, mackerel, salmon, tuna, carp, tilapia, tofu, lentils, kidney beans, peas, and chickpeas.
Dairy – Low-fat milk, yogurt, cheese, and buttermilk.
Fats & Oils – Olive oil, rice bran oil, flaxseed oil, flaxseed butter, sunflower butter, ghee, peanut butter, low-fat mayonnaise, and sunflower oil.
Beverages – Water, freshly pressed fruit and vegetable juices, and coconut water.
Herbs And Spices – Cumin powder, coriander powder, garlic powder, rosemary, thyme, dill, fenugreek seeds, bay leaf, cardamom, clove, star anise, mace, nutmeg, cumin seeds, and cinnamon.
Foods To Avoid
Chips
Candies
Salted nuts
Unlimited alcohol
Pastries
Pizza
Packaged fruit and vegetable juices
Energy drinks
Canned foods
White bread
Packaged soups
Cold cuts of meat
Processed meat like sausage, salami, etc.
Ready to eat foods
Prepackaged pasta
Ketchup and sauces
High-fat salad dressing
Soda
Cookies
 It is clear that you should completely avoid eating foods that do no good for your body. This also means that you have to cook your meals to follow the DASH diet properly and get results. Worry not! With my help, you can prepare DASH diet recipes quickly with readily available ingredients in your kitchen. Check them out.
DASH Diet Recipes
1. DASH Diet Breakfast Fruit And Chia Smoothie Recipe
Prep Time: 7 min   Cook Time: 3 min  Total Time: 10 min  Serves: 2
Ingredients
½ grapefruit
½ cup chopped celery
½ apple, chopped
1 teaspoon organic honey
2 tablespoons chia seeds
A pinch of Himalayan pink salt
How To Prepare
Toss all the ingredients into a blender and give it a spin.
Pour it into a glass and drink!
2. DASH Diet Lunch Quinoa Tofu Salad Recipe
Prep Time: 15 min  Cook Time: 5 min  Total Time: 20 min  Serves: 2
Ingredients
100 gm tofu, cubed
2 cups baby spinach
½ cup cooked quinoa
½ cup finely chopped carrot
½ cup peas
½ cup red tomato, large cubes
3 tablespoons lime juice
3 tablespoons olive oil
½ teaspoon chili flakes
½ teaspoon black pepper
1 tablespoon chopped cilantro
Salt to taste
How To Prepare
Add one tablespoon of oil in a pan and sauté the tofu for 30 seconds.
Take out the tofu from the pan. Sauté the carrots and peas for 20 seconds and then add spinach. Sauté for 30 seconds and remove the pan from the flame.
Mix the sautéed veggies with cooked quinoa, tofu, lime juice, olive oil, chili flakes, pepper, and salt.
Garnish with chopped cilantro, and it's ready.
 3. DASH Diet Dinner Grilled Fish And Veggies Recipe
Prep Time: 15 min  Cook Time: 15 min  Total Time: 30 min  Serves: 2
Ingredients
2-3 oz salmon fillets (with skin)
½ cup thick slices of onion
1 cup broccoli florets
½ cup green peas
10 asparagus tips
½ cup yellow zucchini slices
1 teaspoon minced garlic
3 tablespoons lime juice
¼ teaspoon ginger paste
3 tablespoons olive oil
1 tablespoon finely chopped rosemary
½ teaspoon black pepper
1 teaspoon pomegranate
Salt to taste
How To Prepare
In a bowl, mix lime juice, one tablespoon of olive oil, garlic, ginger, rosemary, and salt.
Marinate the salmon fillets in this mixture for 10 minutes.
Toss the veggies with olive oil, salt, and pepper.
Grill the fish until it is cooked.
In the meanwhile, toss the veggies into a baking tray and bake for 5-7 minutes. If you want, you can grill or sauté the veggies.
Garnish the fish and veggies with pomegranate before eating.
 So, you can actually prepare yummy DASH diet-friendly food at home without much fuss. But the big question is, is the DASH diet safe for all? Find out in the next section.
Is The DASH Diet Safe?
The DASH diet is mostly safe for all, but it is always a good practice to check with your doctor before you start the diet. I suggest this because every individual has a different body type and biochemistry, and none other than your doctor can give you the best advice. For example, this diet recommends consuming high-fiber foods, but if you have a stomach ulcer, underwent intestinal surgery, or suffer from IBS/IBD, you should not follow the DASH diet. It will irritate your stomach lining and make your condition worse. So, yes, the DASH diet is a safe and good diet for weight loss and treating many lifestyle and obesity-related diseases, but check with your doctor first.
This brings us to the next big question. Read on to find out what it is.
Who Should Follow The DASH Diet?
Follow the DASH diet if you
Have high blood pressure/hypertension
Suffer from insulin resistance
Are obese
Suffer from diabetes
Suffer from kidney disease
Have high LDL cholesterol levels
Are aged 51 and above
There are many benefits of following the DASH Diet. A few of them are listed below.
DASH Diet Benefits
Helps Prevent Cardiovascular Disease
Scientists from the UK found that the DASH diet could help lower the risk of cardiovascular diseases (7).
Lowers Blood Pressure
It is the best diet to follow if you are suffering from high blood pressure. Scientists from the USA have proved that the DASH diet helped participants lower blood pressure by being on a low-sodium DASH diet (8).
Improves Insulin Sensitivity
A paper published by the scientists at the University of North Carolina confirmed that the DASH diet can help improve insulin sensitivity (9).
Helps Treat Non-Alcoholic Fatty Liver Disease
Researchers from Kashan University of Medical Sciences has proved that the DASH diet had positive effects on people suffering from non-alcoholic fatty liver disease (NAFLD) and also improved the inflammatory markers and metabolism (10).
Reduces The Risk Of Diabetes
DASH diet can also reduce and prevent metabolic syndrome, thereby reducing the risk of diabetes (11). 
All good. But, there are few glitches in this diet plan. I have listed them below.
DASH Diet Side Effects/Disadvantages
Cutting down on salt and sugar suddenly can be difficult for you.
It needs you to consume organic produce, which can cost more.
This is not a fad diet, so you will not see results immediately. It may take up to four weeks to show any results, provided you strictly follow the plan.
In these cases, you can read the following tips to know how to make the DASH diet more pocket-friendly.
DASH Diet Tips
Buy veggies and fruits from the farmer's market.
Go to the butcher shop or the local fish monger to get meat or fish.
If you cannot give up on sugar or high-sodium foods suddenly, do it gradually.
Get rid of all junk and processed foods in your kitchen.
Avoid eating out.
Quit smoking.
Workout regularly.
Drink alcohol in limited quantity.
Have a cheat day once in every two weeks.
Following the DASH diet can surely be beneficial. However, you should consider these points before you start your diet.
 Precautions
Consult your doctor before starting this diet.
Be careful when you are with your friends and family as gatherings like these can throw you off your routine.
Do not completely avoid salt.
Take multivitamin and calcium tablets twice a week or as per your doctor's instructions.
The DASH diet is not a fad diet and has science to back this fact. Whether you are suffering from high blood pressure or obesity, this diet is surely going to give you results. So, talk to your doctor today and start following the DASH diet to completely turn your life around. Take care!
The following two tabs change content below.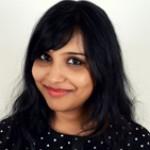 Latest posts by Charushila Biswas (see all)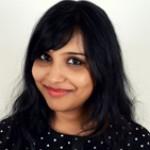 Charushila Biswas
Charushila Biswas is a Senior Content Writer and an ISSA Certified Specialist in Fitness & Nutrition. She is an alumni of VIT University, Vellore and has worked on transgenic wheat as a part of her Masters dissertation from NRCPB (IARI), New Delhi. After completing her Masters, she developed a passion for nutrition and fitness, which are closely related to human psychology. This prompted her to author a review article in 2015. She has written over 200 articles on Fitness and Nutrition. In her leisure time, Charushila loves to cook and enjoys mobile photography.