15 Rules To Keep In Mind When You're Dating After A Divorce
Take your time to get over your past before you welcome new love interests in your life.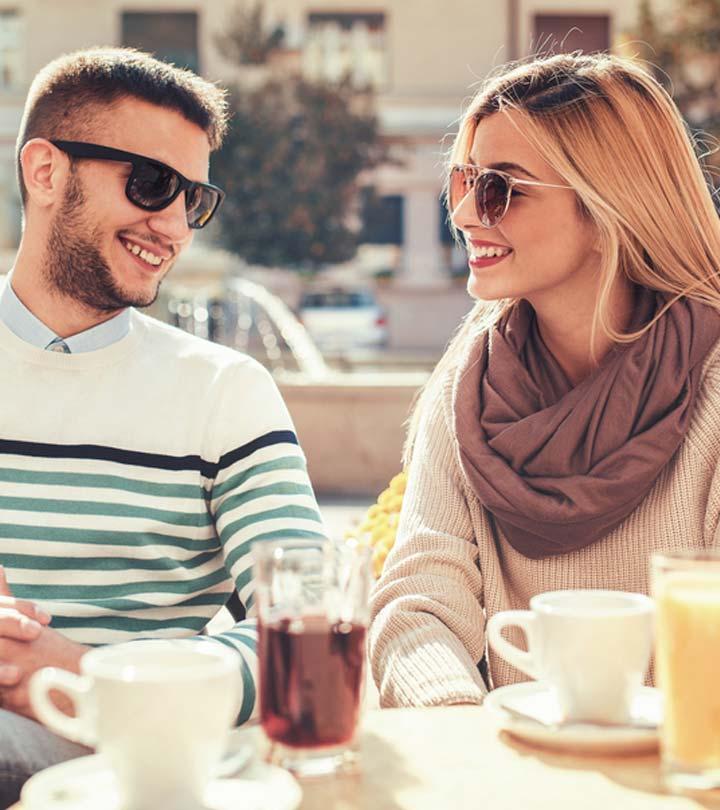 Dating after a divorce is challenging. You are in the process of healing and cautious about not getting hurt again. Coming out of a marriage, healthy or not, takes time and effort. Moving on is not that easy right after breaking a bond you thought was meant to last forever. But, you need to move on from the past. Dating at this stage is not so bad if you know a few rules. Here are 15 rules for dating after divorce to get yourself back in the dating game and play with an open heart. Scroll down!
15 Rules For Dating After Divorce
1. Wait Until All The Legal Formalities Of Your Divorce Or Separation Are Completed
Regardless of whether you realize your marriage is really over or not, you have to give yourself some time and space to move on. Though there is no magic formula to calculate the time frame by which one is prepared to date, some experts have suggested waiting for a year or so before dating again. This will also leave you with ample time to sort out the legalities of the divorce.
Separating from your partner is a difficult time, and any sort of attention or consideration from a counterpart may seem enticing, but do not let this sway you too much. The ink might be dry on your legal documents, but that does not mean you have moved on. We all require some time to process our emotions and feelings. Give yourself some time. Your family and friends may pressurize you, but do not give in to them. Start dating only when you feel prepared.
2. Start Dating For The Right Reasons
You need to ask yourself why you are looking to date again. If the reason you want to start dating is to avoid all your painful feelings like loneliness or hurt, it is probably best for you and your future partner(s) that you take some time off to heal. Do not rush into dating.
Dating is a game of uncertainty and requires you to be vulnerable during the process. It brings with it a range of emotions, and you need to have a clear mind to actually enjoy it. If you have healed and would like to enjoy the company of someone else, you are ready to start dating again.
3. Do Not Set Unrealistic Expectations
Don't re-enter the dating arena, thinking that you will get hitched soon. This is an unreasonable expectation and will cause problems later on. Take the entire dating process as a new experience that will allow you to discover new things about yourself. Re-entering the dating game is like starting a new life. You get a chance to rectify your mistakes so far and enjoy it while you are at it. While your first relationship after the divorce might not be just a rebound, always remember that there is a multitude of uncertainties associated with it.
A mistake that people often make is to compare the people they are dating with their exes. Avoid making such comparisons. Another mistake is that they tend to "right" the things that their previous partner might have complained or whined about. There is no guarantee that this would make your current partner happy. A 'first' relationship post-separation can last, given that the individual has found out more about themselves and the part they must have played in the ending of their marriage.
4. Do Not Lie About Your Past
There are people who judge you for your past, and there are people who do not. You will be making a mistake here if you lie about your past to cover your history. It is okay to have gone through a divorce or a separation. It is also okay to be hurt and bitter for some time after it, but do not use this hurt as a tool to get away from your history. You cannot create another individual using only the best parts of your life.
Hence, it is best to own your story and say it like it is. You would be glad to find a partner who actually appreciates you for all the things that you might have been through in your life. Eventually, the truth does come out, and any lies that you may have said would be a total waste of time and effort.
5. Take It Slow
Dating, in its entirety, should be taken at a slow pace, regardless of the stage of life you are in. However, taking it slow becomes even more important after a separation. You have just come out of a relationship and may not be fully prepared for all the responsibilities that come with building a relationship with another person. When you are searching for your next steady relationship, taking each step cautiously is critical. It is very easy to hook up nowadays, given the easy access to several dating apps. But building a strong relationship takes time.
6. Remember That Having Great Chemistry Does Not Mean It Will Last
When you get back to dating after a separation, you tend to believe that the crackling chemistry between you and your date is a sign or an omen. Do not make this mistake. Having great chemistry does not mean that your relationship is going to be long-lasting.
Let us be honest: lust tricks our mind into thinking of various possibilities. But the biggest error that you would make would be to mistake this lust for a strong attachment. No matter who you choose to date, make sure that you have considered it carefully. When you return to dating after a long-term monogamous relationship, especially one that may have ended sorely, the first spark sets a fire ablaze within you, and this is understandable. But keep yourself in check and your expectations reasonable.
7. Are They Too Perfect? It May Spell Danger!
You are most vulnerable after your separation or your divorce. This is the time when you are most in need of validation. While this is totally natural, it can leave you in a weak spot, making you susceptible to dating the wrong person. Is there a way to identify if your date is right for you or not? There are a few signs that you can look for.
If you find someone who checks each and every box on your checklist, gives you gifts, messages or calls you up constantly, pushes for a serious and fast commitment, makes fantastic promises to you, or feels the need to be the main individual in your life, you might be dating somebody who is hoping to control you. It may sound dramatic, and there is a chance that you have found someone who is actually as perfect as you could have wished for, but it would be better if you took cautious steps. Ask your friends for their opinion and gather a fresh perspective from a third person's point of view to really understand the situation that you might be in.
8. Your Previous "Type" May Not Work For You Now
Do you still wear the same clothes that you wore in high school? Do you have the same taste in music that you had earlier? No, right? So, how can you expect to date the same type of people? Your tastes have changed by now, and so has your 'type.'
That 'bad boy' biker with his amazing tattoos or that shy guy with a cute smile who sits coyly at the end of the bar may have appeared charming earlier, but now, there might be someone else who would catch your eye. Hence, forget about your previous types. Let the new person start afresh. You would probably be shocked to find out that your next partner does not have any of the qualities that you thought you needed in a partner, but you might end up much happier with them.
9. Decide If You Want To Go Online Or Not
You need to decide the mode through which you are going to land a date. Is it offline – through your friends and family – or through online dating sites? If it is a dating site, which one? There are myriad dating sites that cater to the needs and wants of every individual. Some sites are better than others, no doubt. But then again, some are created for casual flings, and some are niche and meant to help you find long-term relationships. There is a dating site for every preference that you may have, so make sure you set your priorities straight. Also, read up about the various frauds that are committed on online dating sites and ensure your safety.
10. Do Not Hide The Truth About Your Children
It seems very tempting to hide the fact that you have children from your previous marriage. The possibility that a suitable prospect would not accept you if they learned that you have children seems scary. But how long will you be able to keep this fact hidden? Eventually, this is bound to come out. Hence, it would be better if you let them know about your children from the very beginning.
In fact, add it to your dating profile so that you do not have to spend time with people who will not accept you with your children. It is better to know whether somebody is prepared to manage children right from the start before you get emotionally connected. If you do not have children yet and have strong feelings about having them or not having them later on, it would be best to be clear about this from the beginning.
11. Are You Sure You Want To Introduce Them To Your Family? This Is A Huge Step!
Having children will definitely make your dating a little more complicated than it should be. However, this is something that can be easily resolved if you tread carefully. Spend a few months (at least six) while getting to know someone before you start to introduce them to your family. It would be easier for your parents and other adults in the family to get to know them.
However, it is important to take some time while introducing them to your children. It may end up being too confusing and troubling for your children if they are introduced too soon. Also, it would be better if you would make sure that they are in this for the long haul before introducing them to your family. If not, you would only be inflicting pain to you and your loved ones.
12. Break The News To Your Kids Gradually
When, what, and how to tell your kids about your love life depends largely on their age, maturity, and your choice. Do not forget that your kids are still coming to terms with your separation, and there is a possibility that they may need more time to recover from it. If your kids are under the age of 15, make sure you break this news to them only when you have been going steady with someone for at least six months. You can have discussions with your teenage or adult children earlier than this period, but again, it depends on your choice and their ability to handle this information.
Be prepared to have discussions with your children and answer any questions that they may have. Your kids may also feel that the new individual would take up their space in your life. This anxiety is only natural. Make sure you resolve any queries that they have and assure them that they would continue to get your love and attention.
13. Be Attentive
Listening to someone is a good way to make yourself more alluring and attractive to others as it makes them feel unique and heard. Also, individuals will reveal to you who they truly are when you listen and observe carefully. If somebody shares something that appears to be somewhat off, do not persuade yourself otherwise.
Also, in case they are not tuning in to you (or more regrettably, do not have any queries and questions), that could be a cause for concern. A person who truly cherishes you would want to know more about you. They would bombard you with questions to ensure that they know everything about you. If this does not happen, know that things are not working out.
14. Let Your Feelings Build Up Gradually
Your feelings will build up, regardless of whether you need them to or not, and they might develop in unexpected ways. You may feel remorseful, apprehensive, or energized. Know that dating often brings up mixed feelings. Enable yourself to deal effectively with this wide range of feelings. It is difficult to get back into the dating scene, so give yourself a reprieve.
Be persistent in your efforts, but also be kind to yourself in the process. Focus on your instinct. Don't be apologetic about your needs and wants, and remember that you have the right to be upbeat and joyful.
15. Trust Yourself And Your Instincts
If you have an awful feeling about somebody, end the date early and move on. Try not to be reluctant to end a date or to stop dating somebody if you sense a 'warning.' If they object to your ending the date early or calling the entire thing off, they probably do not have your best interests in mind.
Beware of those who hold their exes responsible for everything. It shows that they might not have dealt with their past baggage or are unwilling to take responsibility for their actions. On the other hand, if your instincts suggest that someone might have the potential, do not be bashful or coy about telling them that you would like to meet them again.
Dating can be tricky, and dating after a separation or a divorce gets even trickier. But, no matter what, everything depends on how you deal with the challenges that life throws your way. There are good chances of meeting someone interesting after a divorce. It all depends on where you are looking for the right person.
Divorces are often messy, and the hurt and doubt may take some time to get over. Therefore, the first rule of dating after a divorce is to wait till all legal formalities are complete and you are sure about becoming a part of the dating pool again. The situation may be a little complicated and sensitive if you have children from your previous marriage, so you should be upfront about your kids from the beginning. Finally, you should not rush into anything and take each step after careful consideration. Remember, your past experiences do not define you or your dating options.
Frequently Asked Questions
Does the first relationship after divorce last?
The first relationship after a divorce can be a rebound relationship. Whether or not this relationship lasts depends on the individuals involved in it. But rebound or not, one thing is for sure: the parties in it should be completely healed from their divorce and set healthy boundaries between them and their ex-partners (1).
Can I date while going through a divorce?
Dating during a divorce may lead to many complications. Therefore, seek advice from the attorney before dating someone when the divorce procedure is on.
Key Takeaways
It is not wrong to date after divorce but make sure all the legal formalities are sorted to avoid complications.
However, do not rush into dating and ask yourself why you want to date again – you need a clear mind to enjoy the dating game.
Take it slow, and do not lie about your past and set unrealistic expectations.
Sources
The following two tabs change content below.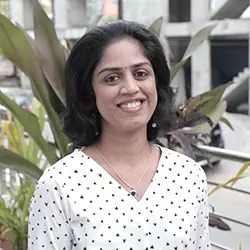 As Head Of Content Operations, Harini sets the tone and editorial direction for StyleCraze to deliver engaging, interesting, and authentic...
more