Everything You Need To Know About Dating Your Best Friend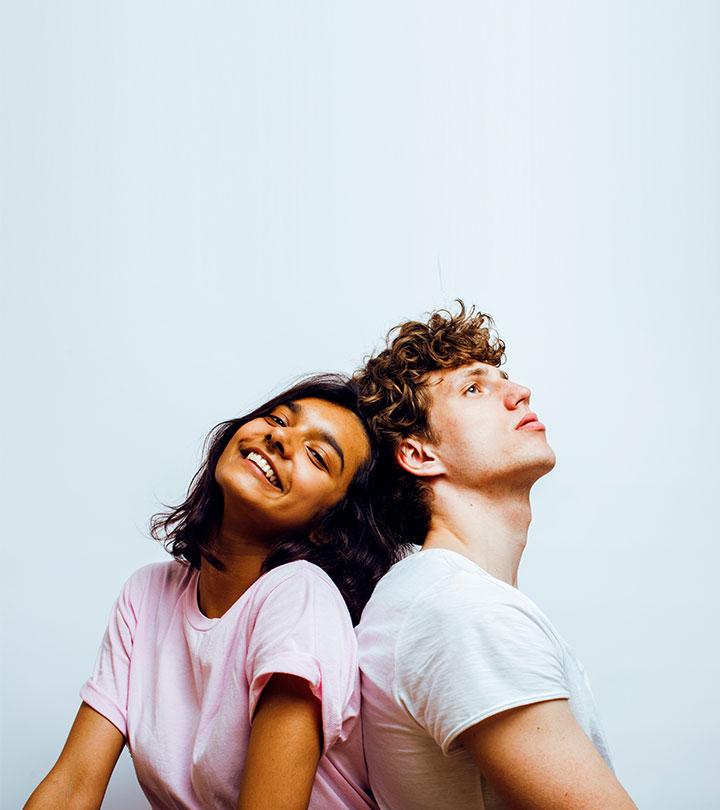 Dating your best friend might be a good idea. But would it change the way they treat you? Or does it pose a threat to your long-lasting friendship as an aftermath of 'love will conquer all?'
People get confused about dating their best friends. They are torn between two different feelings. On the one hand, they feel happy about starting a new chapter in their life. But, on the other hand, dating your friend poses a threat of affecting a long-lasting friendship if things turn sour. Keep reading to understand the pros and cons of dating your best friend and how to go about it.
Why Dating Your Best Friend Is A Good Idea
Dating your best friend seems like dating yourself. If things go wrong, they can be easily mended. Here are reasons you can consider it:
1. It Feels Like It's Meant To Be
You can be yourself around your best friend without worrying about being judged, and both of you can have a great time. You share everything – from inside jokes about old classmates to playlists – and will never feel bored around each other.
2. You Can Be Honest With Each Other
From your dates gone wrong to things that got you in trouble – your best friend knows it all! They are your confidant, and you can be completely honest with each other. Both of you can discuss your needs from the relationship and decide which way it heads, without any hesitation and second thoughts. Being in a relationship with your best friend makes everything easy – whether it is dealing with differences or solving issues. There is no scope for misunderstandings.
3. Life Changes Quickly And For Good
When you start dating your best friend, life will never be the same. You will be so in sync with each other that it is almost as if your minds are one! It may seem difficult at first. But once you get past the initial awkwardness, dating your best friend can be one of the most incredible experiences of your life. It is comforting knowing that you will always have each other no matter what happens in the future.
4. You Feel Comfortable And Secure
Dating your best friend can be an amazing, fulfilling experience. Knowing that both of you are on the same page brings a sense of comfort and security. Moreover, it also saves you the pain of dating someone new (and risking disappointment). Instead, you can spend more time strengthening the incredible relationship you already share with someone.
It is also often much easier to find common ground with your best friend than with someone new. This is because you are able to skip the dating process and bond through shared experiences, mutual interests, and more. Here is an overview of the pros and cons of dating your best friend to help you get a clear idea.
Pros Of Dating Your Best Friend
You have already got a solid friendship to fall back on.
You can be confident that they won't abandon you like a stranger.
No dating drama (which can be exhausting at times)!
They know your strengths and weaknesses and understand you as an individual.
They also know everything about your dating history. So, if there are any past mistakes to avoid in the future, your partner can guide you and show a different perspective.
They can be with you at a moment's notice for conversations or to hang out.
It is less awkward with your best friend and things are a lot more stress-free.
You trust each other blindly.
Although your best friend may seem like the perfect person to date, it can also be hard to balance a romantic relationship with an otherwise platonic partner. There will always be things that you would want to avoid.
Cons Of Dating Your Best Friend
It can sometimes get complicated for people to date their best friend due to stronger commitments and expectations.
Having an emotional connection can inhibit your ability to see the flaws in your partner. As a result, you may end up ignoring the issues, which may pile up and lead to bigger issues.
Some may feel that dating your best friend is like betraying the friendship you have developed over time.
If anything goes wrong during dating, it can hamper the friendship and affect people in your friend's circle.
There is a potential that you will end up dating for years without any commitment (read marriage) as dating may feel easier.
It can also make it difficult to get priorities straight, leading to confusion and misunderstandings.
If you have your heart set and you want to go out with your best friend, here are some tips on how you both can prosper in the relationship.
Things To Keep In Mind When Dating Your Best Friend
1. Inform Your Common Friends And Siblings
Discuss with other friends and siblings about dating your best friend. This is one of the best ways to help you stay grounded and preserve your friendship.  Keep them in the loop to make the process easier. It also aids in building a solid feedback system.
2. Make Your Relationship Exclusive
After dating for some time, you might be getting serious enough to want to know if this person is "The One." Do not date other people simultaneously. Instead, figure out how compatible you are with each other.
Being open will make things more real, and this honesty can make dating seem less stressful for both of you. There are no rules to dating, but one of the things you can do to build a relationship is going on non-romantic dates. This will help both of you decide whether dating or friendship is the best option for your situation. Going too fast may put the other person off because it could feel like you are into this too soon.
3. Pay Attention To The Little Things
A relationship is a constant work in progress. It's not always easy. It can be messy sometimes, but the key to making it last is to go through all of that together. Both of you must be willing to put in the time and effort. The little things matter – even something as simple as listening can make a world of difference.
Listen with your whole heart – not just half-heartedly waiting for your turn to speak – and they will appreciate your concern. Paying attention helps both partners feel loved, safe, and understood. Even if you can't always patch things up immediately, just listening and being present can be a comforting experience for both of you.
4. Enjoy The Togetherness
Ensure that you treat it like an opportunity for your friendship to develop and have fun. Respect your partner and avoid doing or saying anything that may make them look unappealing to others.
Dating a best friend isn't always easy, but it can be fun and hilarious when both know each other well and are in the same boat.
5. Don't Treat It As An Option
Avoid pressuring your friend or rushing into dating just for the sake of it. Don't do it because your best friend is single, and you cannot find a person to date. A relationship should not be based on convenience. Rather, it should be based on passion, love, and mutual respect. Feeling pressured might make the relationship end in bad faith.
Go on a few dates before you share your feelings openly with each other. Dating partners need to get to know each other better first. Do not continue to date if there's no compatibility in important aspects like emotional, physical, and behavioral. Instead, consider finding someone else with whom you can truly connect.
6. Set Your Expectations
Dating your best friend can bring a higher level of happiness. You know them more than anyone and don't expect anything from them other than their presence. But you need to understand that nobody is perfect. They may not always give back what you want, as much as you need it.
Even a best friend-turned-romantic partner will make mistakes. There will be times when things won't be rosy. Fighting, hurting one another, and misunderstandings – relational drama can happen. The best way to avoid these issues is by setting the expectations straight and work together to maintain them. Talk to your partner and discuss clearly. Communication can solve any trouble in paradise.
Final Thoughts
Dating your best friend can be a great idea if you trust them and know that the relationship is something more than "just friendship." The idea may sound easy and comforting. However, the journey from being best friends to romantic partners will change your relationship dynamics – decide if you are ready to make the necessary changes and grow together in the journey. If both of you are fine with the idea and on the same page regarding expectations – go for it.
The following two tabs change content below.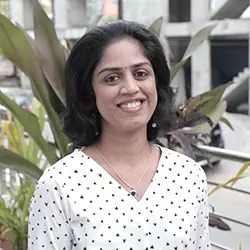 As Chief Editor, Harini sets the tone and editorial direction for StyleCraze to deliver engaging, interesting, and authentic content revolving around women's health, wellness, and beauty. She has over 14 years of experience in content writing and editing for online media. She specializes in the areas of Beauty, Lifestyle, and Health & Wellness and is proficient in Medical Sciences (Biology, Human Anatomy and Physiology, and Biochemistry). Her background in Biomedical Engineering helps her decode and interpret the finer nuances of scientific research for her team. Harini is a certified bibliophile and a closet poet. She also loves dancing and traveling to offbeat destinations.