Dead Sea Mud Mask: Benefits And How To Use It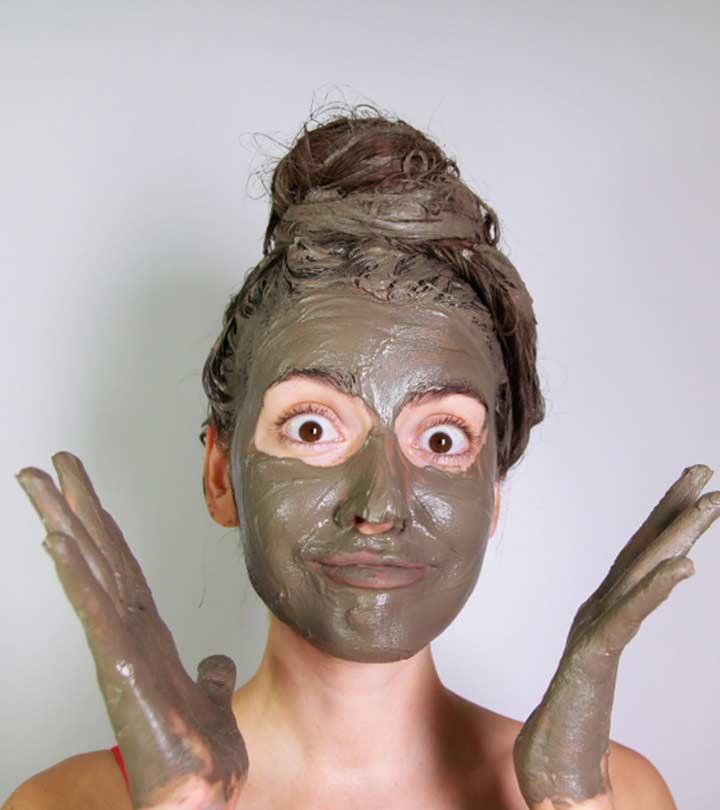 The Dead Sea mud mask comes from the Dead Sea located in Israel. The sea is known for its healing properties. Many even travel to the sea to take a bath and soak in all its benefits. However, not all of us may have the luxury of traveling so far. Does that mean we will have to miss its benefits? Not really. Thanks to various skincare brands, we now have the good fortune to enjoy the benefits of the Dead Sea in the comfort of our home – with the Dead Sea mud mask. Curious to know more? Keep reading.
What Is A Dead Sea Mud Mask?
Dead Sea mud comes from the Dead Sea located near Israel. It is believed to have been visited by ancient beauties like the Cleopatra. The Dead Sea mud is thought to possess properties that may help you achieve a youthful glow. Many believe the sea's mud is rich in magnesium, phosphates, and sodium that may boost skin health.
What are the benefits of using this mask? Let us take a look.
What Are The Benefits Of The Dead Sea Mud Mask?
1. May Detoxify Your Face
The minerals in the Dead Sea mud mask may help absorb any excess oil or dirt that could be clogging your pores. This way, the mask may help detoxify your face.
2. Good For Skin Conditions
The Dead Sea mud mask may help treat certain skin conditions like rosacea and psoriasis (1). The minerals in the mask may hydrate the skin and help soothe the symptoms of these skin conditions.
3. May Help In Exfoliation
The mud mask dries on your skin after application. Washing the mud off later means your skin is getting exfoliated. The mask makes your skin smoother and cleaner.
4. May Have Anti-Aging Benefits
Dead Sea mud masks may help tighten your skin and slow down the process of aging. Regular use of this mask may help reduce wrinkles and shrink any visible pores.
5. May Treat Acne
The mask may also be used to treat acne. It absorbs any impurities and excess sebum from your face, potentially treating acne.
These are the potential benefits of the Dead Sea mud mask. Let us now take a look at how to use it.
How To Use The Dead Sea Mud Mask?
Apply an even layer of the Dead Sea mud mask to your face.
Avoid the lip and eye areas.
Let the mud dry for about 20 to 30 minutes.
Clean your face with a warm washcloth/or lukewarm water.
To reap the additional benefits of the Dead Sea mud mask, you may add a couple of other ingredients to it.
Other Ingredients To Use With Mud Mask
1. Chamomile Essential Oil
Chamomile essential oil has anti-inflammatory properties (2). It may help ease skin conditions like eczema and other forms of skin irritation.
While using the Dead Sea mud mask is easy, does it have any side effects?
Risks And Side Effects Of The Dead Sea Mud Mask
There are no known risks or side effects associated with the Dead Sea mud mask. However, it is always good to perform a patch test on your neck or wrist before using the product. Remember to use the mask minimally. Some claim that excessive use of the mask may cause skin irritation.
Conclusion
The Dead Sea mud mask is a favorite among skin care enthusiasts – and for good reason. It's hard not to like a product that is loaded with multiple benefits – from detoxifying the skin to soothing eczema. Go ahead and try the mask today to reap its benefits.
Frequently Asked Questions
How often should I use the Dead Sea mud mask?
It is advisable to use the mask once a week.
Sources
The following two tabs change content below.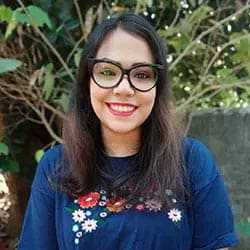 Sucharita Mishra has a Master's degree in Biotechnology and specializes in writing on Health and Wellness. She has worked on determining various heavy metals present in green tea for her Master's dissertation at CSIR- CFTRI, Mysuru. After completing her degree, Sucharita decided to pursue her passion for writing. She is addicted to all things black and aspires to become a bat one day.