Deepika Padukone's Fitness And Workout Secrets Revealed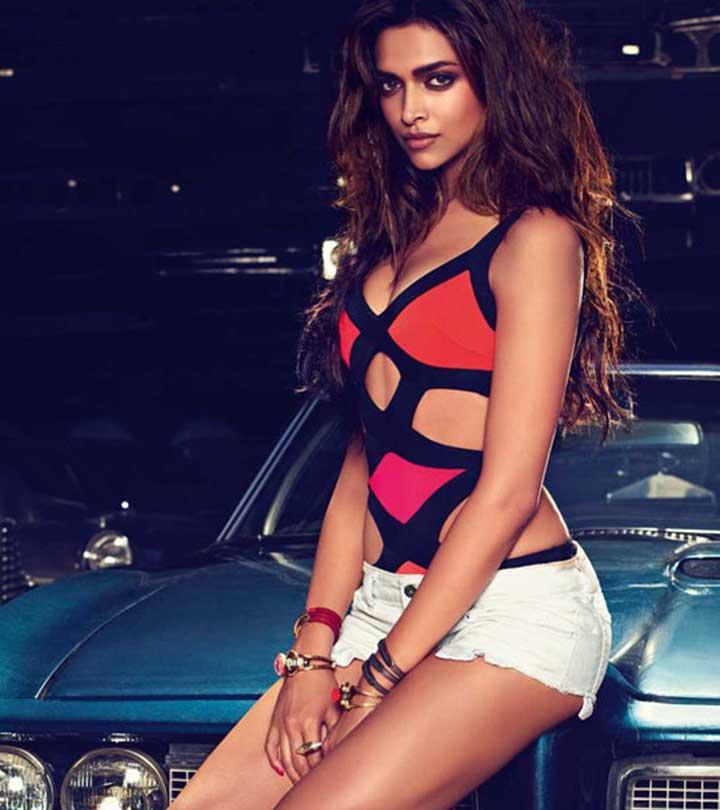 Deepika Padukone is perhaps one of the biggest foodies in Bollywood. Yet, she has a figure to die for. This classy and long-legged beauty was born with an athletic body. In an interview, she candidly accepted that she doesn't have just one sweet tooth, all her teeth are sweet! She looks stunning in any attire and is capable of pulling off a bikini and a sari with equal elan. No wonder all women want to know the secret behind her fit and svelte body! So, I did a little digging and found out all about her daily nutrition and exercise routine. Let's delve deep and get know what keeps her so healthy and toned.
Deepika Padukone's Diet Plan
Though Deepika has a good metabolism, she makes sure she eats healthy and has 6 meals a day. Her daily diet includes a lot of foods rich in dietary fiber, proteins, omega-3 fatty acids, complex carbs, vitamins, and minerals. Deepika doesn't believe in crash dieting and has her meals at the right time of the day. If she skips a meal due to a busy day at shoot, she keeps herself hydrated by drinking fruit juices, coconut water, buttermilk, and water. She also avoids eating rice for dinner. Here is Deepika's diet plan.
Meals
What Deepika Eats
Early Morning (5:30 am)
1 cup warm water with honey and juice of 1 lime

Or

1 cup water with fenugreek seeds soaked overnight

Breakfast (7:30 am)
2 egg whites + 2 almonds + 1 cup low-fat milk

Or

2 egg whites + 2 idlis/2 plain dosas/2 servings of upma

Or

Quinoa

Pre-Lunch Snack (10:00 am)
A bowl of fruits
Lunch (12:30-1:00 pm)
3 oz grilled fish and veggies
Evening Snack
Filter coffee and 2 almonds or 5 pecan nuts
Dinner
Salad

Or

Chapati and veggies

And occasionally a piece of dark chocolate
Deepika's Secret
Deepika has a very good metabolic rate because she never starves herself. Every two hours, she drinks coconut water or fruit/vegetable juice. This keeps her body cells active, thereby leading to weight loss.
Deepika's Weakness
Like most of us, Deepika also craves for sweets every now and then. She says that it is good to treat yourself sometimes. It is a known fact that when you keep eating the same calories every day, your body gets adapted and your metabolism stalls. So, you should alter your diet once in a week or two weeks. Consume fewer or more calories than what your usual diet allows. This will keep your metabolism firing. Deepika likes chocolates and sweets and eats them once in a while.
Deepika's Diet Rules
Avoid overeating
Eat at the right time
Do not deprive yourself
Include fruits and veggies in your diet
No rice after 7 pm
Though Deepika follows a good nutrition plan, she also follows a fitness regimen. When you don't burn the calories you consume, you tend to gain weight. And being in the show business, no top actress can afford that. Here is Deepika's workout routine.
Deepika Padukone's Workout – A Blend Of Exercises
Deepika led an active life by playing badminton in the morning and after school. She was also a state level badminton player and a model before she signed up for the movies. Now, she likes to keep her workout routine fun by doing a mix of yoga, pilates, dance, and weights. Deepika says, "I do a lot of freehand weights and four to five sets of stretching exercises with 10 to 20 reps in between Pilates or stretching routines. I don't particularly like running, so I don't do a lot of conventional gym exercises. I try and exercise as often as I can, but when I'm traveling or shooting, I tend to skip it for days on end."
She trains with Yasmin Karachiwala, who also introduced her to Pilates. Here's what Yasmin says about Deepika's workout routine.
Deepika Padukone's Fitness Trainer Yasmin Karachiwala Reveals
Yasmin goes into the details of Deepika's training routine and emphasizes on how important it is to have self control and willpower to control urges that work against you. Deepika trains with her every day for an hour. When she is shooting at outdoor locations, she does Pilates and yoga all by herself. Pilates has worked wonders for her body and uses a combination of strength and yoga to tighten the core muscles of the body and relax the mind. As a routine, it helps build flexibility and creates endurance in the legs, abdominals, back, and arms through resistance training. It also involves a steady control on breathing that helps to relieve stress and allows oxygen to reach the core muscles. The flexibility helps coordination and balance and adequately trains all the muscle groups in the body. Here is Deepika's workout routine.
Yoga – Deepika likes to start her day with yoga. It improves concentration and strength and keeps her mind calm and active throughout the day. This dusky beauty also believes that asanas, pranayamas, and meditation help to flush the toxins out of the body. She does the following:
Surya Namaskar – 10 reps
Marjarisana or Cat Pose
Virabhadrasana or Warrior Pose
Sarvangasana or Shoulder Stand
Pranayama
Meditation
Dance – We know that Deepika is a great dancer, and all credit goes to her dance training. She enjoys dancing, which also helps her to burn calories. She trains in different forms of dance, such as jazz, kathak, bharatnatyam, and Bollywood.
Walking – Sometimes, Deepika doesn't get the time to train with Karachiwala, especially if she is shooting. In such cases, Deepika makes sure she gets her exercise by walking. She walks for 30 minutes in the morning as well as evening. It helps her burn calories and also relieves stress.
Pilates And Stretching – It is due to Yasmin Karachiwala that Deepika likes to do Pilates so much. It has redefined her workout regimen. Pilates and stretching have worked wonders by strengthening her core, increasing her flexibility, and improving her posture. The Pilates machine and props, such as resistance bands, wunda chair, foam weights, etc., are used for her overall workout. This makes her body look lean and not too muscular. "We also have a jumping series of the Pilates, which is a combination of cardio and Pilates," says Yasmin. "Here, we do the jumping squat or walking lunges that may be accompanied by light weights of a kilo or two. I also like to intersperse a minute or two of cardio between other routines." Since Deepika exercises daily to prevent soreness in the body, weight training is kept to a minimum.
Gym – Deepika is not a gym woman, but she goes to the gym if she wants to change her workout routine. She also likes to hit the gym when she is traveling and/or has a busy day. She also trains with light weights, keeping in mind the kind of clothes she will wear for the shoot the next day. If she has to wear shorts, she likes to tone up her thigh and calf muscles. If she has to wear a bikini, she trains to tone up all the muscles of the body.
Apart from working out and eating healthy, Deepika makes sure to follow these points.
Deepika Padukone's Tips For A Slim And Fit Body
Workout regularly and eat good
Stay hydrated
Get good sleep
Keep the stress away by meditating
For a flat tummy, work your abs and avoid junk food
Do a mix of exercises to keep your workout plan enjoyable
Follow a diet plan that suits your body the best
Maintain a healthy lifestyle
Here's a video of Deepika's workout session. You can see how she mixes all kinds of exercises and keeps herself motivated to workout regularly.
Deepika Padukone Workout Video
She looks beautiful and fit in this video, doesn't she? Wondering how often she works out? Here's your answer.
How Often Deepika Padukone Works Out
When she is not traveling, she works out every day. She enjoys working out, and it keeps her healthy and ever ready. If she is traveling for a shoot, she skips exercising if it is too busy a day. However, she takes out time for meditating every day.
Deepika Padukone has been ruling Bollywood for a decade now. This lean and sultry Bollywood actress has worked hard to attain a body that inspires all. She works hard and leads a healthy lifestyle. In fact, that is the main mantra for anyone to succeed in life. Like her, you too can build strength, stamina, and power. Be committed to your fitness goals, and you can see wonders happening.
Recommended Articles
The following two tabs change content below.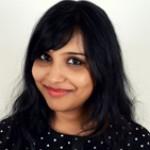 Charushila Biswas is a Senior Content Writer and an ISSA Certified Specialist in Fitness & Nutrition. She is an alumni of VIT University, Vellore and has worked on transgenic wheat as a part of her Masters dissertation from NRCPB (IARI), New Delhi. After completing her Masters, she developed a passion for nutrition and fitness, which are closely related to human psychology. This prompted her to author a review article in 2015. She has written over 200 articles on Fitness and Nutrition. In her leisure time, Charushila loves to cook and enjoys mobile photography.