2 Delicious Chicken 65 Recipes By Sanjeev Kapoor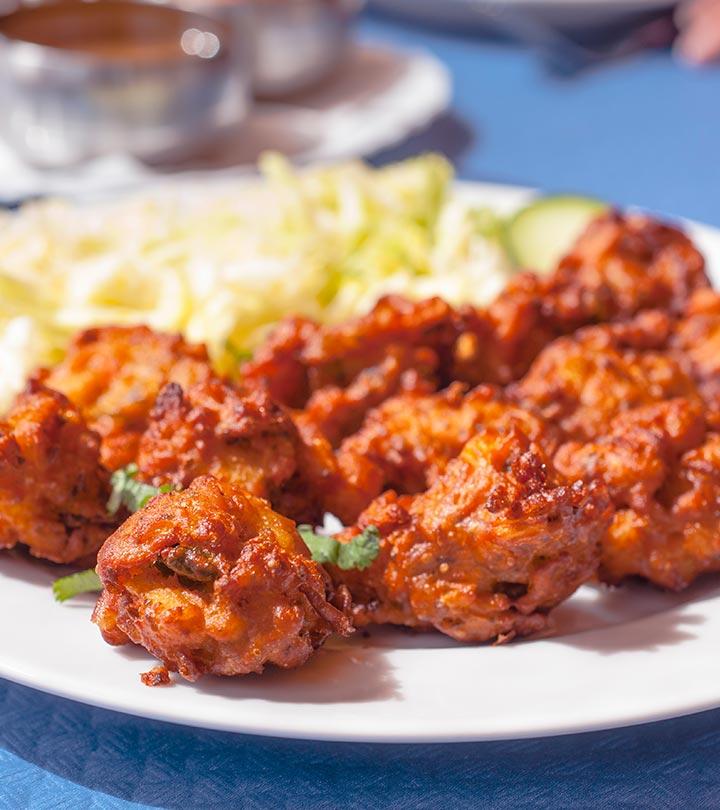 Do you love feisty and spicy chicken dishes? Do you try out the many chicken recipes from cookery shows aired in prime time? As hard as we may try, sometimes a dish does not turn out as yummy as the TV tutorials claim. What you need is help from an expert! And today, we bring to you just that! Recipes from the secret book of none other than Super Chef Sanjeev Kapoor!
Following are two hit recipes from the culinary expertise of Sanjeev Kapoor. Would you like to check them out? Go ahead!
Nuances Of Chicken 65:
Ever wondered why the name Chicken 65? There are so many theories that still abound. While some claim that the dish is made from 65-day old chicken meat, others claim that 65 chilies go into it! However, the most credible theory behind its naming is that the dish was introduced by Buhari's hotel way back in 1965!!! Interesting? Isn't it?
The original Chicken 65 dish was first made in India in Tamil Nadu, and with time the dish was adopted by other states with their own small variations to it! Today, the chicken 65 is made both in dry and gravy style. The core ingredients remain the same, but the spices and seasonings change in the recipes.
The flavour is obtained by fiery red chillies, but it has several variants, and the taste can vary. You can make the dish with both boned and boneless chicken pieces.
[ Read: Crispy Chicken Recipes By Sanjeev Kapoor ]
Two Of Sanjeev Kapoor's Best Chicken 65 Recipes:
Sanjeev Kapoor, the noted television personality and eminent Chef of Indian origin, has several mouth watering chicken dish recipes up his sleeves. The master chef has added his twist to the popular Chicken 65 dish, and his recipes can be cooked at home without any hassles. The best thing about his Chicken 65 recipes is that he has deterred from using spices and seasonings that are difficult to obtain or cost a lot! You can prepare his chicken 65 dishes with ingredients already present in your kitchen.
Below listed are the two most popular chicken 65 dishes by Sanjeev Kapoor:
1. Hot And Spicy Chicken 65:
Try this yummy Chicken 65 dish that will leave your guests red nosed but asking for more! It does not need much time for preparation either.
Ingredients:

Boneless chicken cubes
Half cup yoghurt
Fresh lemon juice
Rice flour
Oil
Salt
Ginger
Dried red chillies
Garlic cloves
Black peppercorns
Coriander seeds
[ Read: Chicken 65 Gravy Recipes ]
How To Make:

Start with grinding all the spices to make a consistent paste.
Next mix oil, salt, rice flour, lemon juice and yogurt with the ground spice paste.
Then, coat the chicken pieces with the mixture and keep it marinated inside the fridge for an hour or so.
Heat some oil in a deep frying pan.
Now, add the marinated chicken pieces, maximum 6 at a time for frying.
Stir fry the chicken over high heat.
Toss to ensure even frying on all sides.
Complete frying all chicken pieces like this.
When all pieces are fried, add the remaining mixture to it.
After some time, you will see the oil separating.
Check the salt and ensure the chicken is soft inside, but crispy outside.
Drain the chicken and serve hot with rice or roti.
2. South Indian Chicken 65 Recipe:
This is Sanjeev Kapoor's take on the authentic South Indian recipe of Chicken 65. You need not use boneless chicken pieces for this.
Ingredients:

450 grams chicken, cut into small pieces
Coriander seeds
Dried red chillies
Chopped Ginger
Peeled Garlic
Yogurt
Black peppercorns
Rice flour
Turmeric powder
Lemon juice
Oil
Curry leaves
[ Read: Chicken Pakora Recipes ]
How To Make:

First, you will need to make a spice paste. For this, grind the coriander seeds, black peppercorns, garlic, ginger and red chilli together. Now, make a creamy paste with water.
In a bowl, mix yogurt with salt, turmeric powder and rice flour.
Now add the ground paste, lemon juice and oil. Mix everything well to prepare the mixture for marinade.
Now, you have to dip the chicken pieces in this marinade mixture.
Keep the chicken marinated for 30 minutes or a little more.
Now, heat the oil in a deep pan.
Add the marinated chicken pieces, a few at a time, to ensure proper frying is done. Toss the pieces from time to time.
Stir fry the chicken pieces on low heat and wait till they become golden brown.
You have to complete frying all the chicken pieces. Cover and cook if required.
After the chicken pieces are fried to an extent so that the inside is tender and exterior is crunchy, add the curry leaves.
Stir fry on low heat for a few minutes. Serve the dish hot with rice.
You may use lime slices and a few rings of onions for garnishing.
There are many versions of the chicken 65 doing the rounds online. But if you are a novice at cooking, and have a bunch of guests dropping by for dinner, just blindly stick to the master chef's recipes. Not only will the dishes smell fragrant and inviting, but also will taste super-licious! Try them today, and share your comments below!
Recommended Articles:
The following two tabs change content below.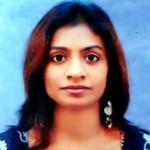 Latest posts by Maanasi Radhakrishnan (see all)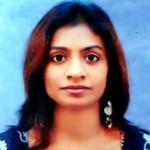 Maanasi Radhakrishnan
I have been an ardent book lover since childhood. I have always had a penchant to writing, and enjoy simplifying the most complex of ho-hum subjects and making them interesting reads!When not writing, I also enjoy travelling, and particularly wish to trot the globe someday!