10 Delicious Ramadan Snacks Indian Recipes You Must
Are you looking for any super-tasty food to devour after your Ramadan fast? What if you get to know of delicious recipes that can make your Ramadan experience all the more memorable? That is what you will find in this post – lip smacking delicacies that will stay in your hearts forever!
Can't wait to check out what those delectable recipes are, can you? Then read this post!
10 Delicious Ramadan Snacks Indian Recipes:
1. Beetroot Cutlets:
As important as it is to fast, it is equally important to eat wholesome and healthy food when you break your day long fast. While beetroot cutlets may sound unappetizing, when prepared right, they can be no less than a delicacy!
Ingredients:

Two medium sized beets
Two medium sized potatoes.
A large onion
Four finely chopped chillies, green or red
Haldi powder – a pinch
Half a teaspoon of rock salt
Freshly baked bread made into crumbs- half a cup
One teaspoon of aamchur powder
Chopped coriander leaves- two tablespoons
Four tablespoons of oil
One teaspoon of red chilli powder
One teaspoon of cumin powder
Like we all know, cutlets need a coating, and for this healthy and nutritious cutlet coating you will need:
Five tablespoons of bread crumbs
Four tablespoons of water
One tablespoons of maida
[ Read: Delicious Pakistani Ramadan Recipes ]
How To Make:

Pressure cook the potatoes till they are soft and can be mashed using a spoon or your fingers. Mash the potatoes in a bowl and keep aside.
At the same time, grate the beetroots after washing and peeling them. Also, finely chop the green chillies and fresh coriander leaves.
In a medium sized bowl, mix the grated beet, mashed potatoes, green chillies and coriander leaves. Add to it the aamchur, chilli, haldi and cumin powder. Next, add the salt and gently knead the mixture.
Before dividing the mixture into balls of equal size, add the breadcrumbs and knead well.
Make log shaped or flat patties and place it aside.
In another bowl, mix water and maida. Be sure to mix gently to ensure no lumps are left behind and the mixture is not too thick.
Dip the patties in the maida paste and then coat it with breadcrumbs.
Heat a wok or pan. Add two tablespoons of oil and heat on a medium flame.
Place the cutlets in batches and heat over a slow flame until brown on both sides.
Serve hot with some spicy pudina chutney.
2. Potato Fritters:
While there are many variations of making potato fritters, this one is the simplest of them all. Slice, dip, and fry and a bowl full of fritters are there for you!
Ingredients:

Two large potatoes
1 cup of besan
1 cup of rice flour
One teaspoon red chilli powder
A pinch of turmeric powder
Salt to taste
One sprig of finely chopped curry leaves
How To Make:

Wash and peel the potatoes.
Slice the potatoes with even thickness, preferably using a processor or hand held slicer.
Mix all other ingredients in a bowl.
Add water and combine to form a thin paste without lumps.
If the paste becomes too watery, add a little more rice flour.
Heat oil in a wok on medium flame.
Dip the slices in the batter, so that they are fully coated.
Drop into hot oil and fry till both sides turn golden brown.
Serve piping hot off the flame, with tomato sauce and a cup of tea.
3. Prawn Tempura:
Ramadan in India is incomplete without a dish made of succulent prawns. And so we present prawn tempura, an easy to make snack recipe that is finger-smacking good!
Ingredients:

Prawns ¼ kg
Three tablespoons of wheat flour
Three tablespoons of Corn flour or Maida
One farm egg
Two tablespoons of freshly ground garlic paste
A pinch of baking soda
A pinch of pepper, both black and white
Salt to taste
Oil to fry
How To Make:

Wash, clean and devein the prawns.
Next, slit and straighten the prawns before you place them on a plate.
In a medium sized bowl, combine two tablespoons of the wheat flour (keeping the rest aside), corn flour, garlic paste, peppers, salt and egg.
Pour in some cold water and whisk this mixture until it is not too thick or thin.
Now, add the remaining wheat flour and baking soda and mix using your hand or a small ladle.
Rub in some salt and black pepper onto the cut prawns and allow them to marinate for half an hour, till the spice is well absorbed.
Next, coat the prawns with some dry wheat flour. This ensures that the prawns are crisp when ready.
Now dip the prawns coated in wheat flour into the batter.
In a frying pan, heat oil on a medium flame.
Now put the flame onto low and fry the prawns in batches.
Drain the extra oil on tissue papers and serve with sauce or chutney of your choice.
4. Chana Chaat:
This is a quick and tangy dish that will appease your taste buds. The Channa Chaat masala is perhaps one of the easiest Indian recipes for Ramadan that you can try out. If you have some chana left over, this dish becomes all the easier to put together.
Ingredients:

Two cups boiled Kabuli Chana
One cup of finely chopped onion and tomatoes
Two small green chillies, finely chopped
1/2 tsp of roasted cumin seed powder
1/4 tsp of red chilli powder or pepper powder
1/2 tsp of Everest Chaat masala
1/2 tsp of amchur powder
Black salt to taste
Two tsp of freshly extracted lime juice
Four pieces of papdis crushed
A sprig of coriander, finely chopped for garnishing
How To Make:

Pour the pressure-cooked chana in a large bowl.
To this bowl, add the finely chopped tomatoes, chillies, and onion.
Next, add all the dry spices to the bowl and toss the contents.
Add black pepper and toss again.
Now, drizzle the lime-juice to lend a tangy flavor to the chat.
Garnish with chopped coriander leaves.
Top it with crushed papdis and serve.
[ Read: Yummy Kerala Ramadan Recipes ]
5. Corn And Potato Kebabs:
This is just the dish for all you potato lovers out there, who are also health freaks. This kebab is grilled and not fried and makes a great Iftar snack recipe.
Ingredients:

Two cups of sweet corn
Two tsp red chilli powder
Two Tsp roasted cumin powder
Two cups of mashed potatoes
One tip black pepper powder
One Tbsp of freshly ground ginger paste
One Tbsp green chilli paste
A sprig of coriander- finely chopped
Two Tbsp of fresh mint- finely chopped
One tsp of rock salt or black salt
One tsp of sugar
One tbsp of fresh lemon juice
One cup of finely chopped onions
Salt to taste
Two cups powdered of bread crumbs
How To Make:

In a large bowl, mix all the ingredients barring the breadcrumbs.
Make small round shaped patties and roll them in the breadcrumbs.
Roast on a tawa or preheat and grill in your oven.
Serve hot with grated lettuce leaves and mint chutney.
6. Pakoras:
Pakoras date back to the Mughal era. The dish can also make an interesting add-on in your Iftar meal.
Ingredients:

1 ½ cups of gram flour 1 ½ quarters
Two large Onions
Four to five sprigs of fresh coriander
Six sprigs of fresh Mint leaves
Three Green chillies
Red chilli 1 Tbsp finely chopped
One tablespoon of cumin
A pinch of baking soda ½ tsp
How To Make:

In a medium sized bowl, mix all the ingredients except the onions.
Add water and combine to make a thick paste.
Add the finely chopped onions and mix well.
In a frying pan, heat oil on a medium flame.
Drop small balls of the mixture and fry evenly on all sides.
Serve with tomato sauce.
7. Eggplant Chips:
Try this simple yet interesting snack recipe when you run out of ideas to make a Ramadan meal interesting. This chips is easy to make and is sure to whet your appetite after a long fast.
Ingredients:

One large eggplant sliced into thin strips
Two tbsps of olive or vegetable oil
A cup of fresh bread crumbs
Two tbsp grated Parmesan cheese
1/2 tsp dried oregano
One clove garlic – finely chopped
Salt to taste
Pepper to taste – preferably freshly ground black pepper
Two sprigs of parsley, finely chopped
How To Make:

Preheat your oven to 200 degree Celsius.
Cut thin strips of the eggplant and drizzle some olive oil on them.
In another bowl, combine all other ingredients.
Use this mixture to coat the eggplant strips.
Lay down the eggplant strips coated in batter on a baking plate and cover them with more crumbs.
Bake for half an hour or until they turn crisp and crunchy.
8. Rice Roti:
Generally eaten for lunch or dinner, the rice roti also makes a great snack that goes well with a variety of starters or even curry. Made of rice, this dish is very filling.
Ingredients:

2 cups of rice flour
1½ cups of water
½ cup of freshly Grated coconut
Salt- to taste
Oil- for greasing
How To Make:

Heat water in a saucepan. As the water comes to a boil, add grated coconut and a pinch of salt to it.
Lower the flame and gently add the flour using one hand, while combining the mixture by gently stirring using a ladle in the other hand.
Remove the mixture from heat and allow it to cool.
Now, knead the mixture while it is still a little warm, until it has incorporated well and becomes a smooth and consistent ball.
Make small balls and flatten them on a greased sheet.
Heat a skillet on medium flame and drizzle some oil onto its surface.
Next, bake the flattened dough on both sides.
Serve with curry or starters.
[ Read: Delicious Ramadan Recipes ]
9. Mutton Cutlets:
No Ramadan meal is complete without some delicious mutton. An all time favourite, mutton cutlets tops the list of the best Ramadan Indian snack recipes.
Ingredients:

Mutton – ¼ kg- cooked and minced
One tsp Kashmiri red chilli powder
¼ Tsp Turmeric powder
¼ Tsp Everest Garam masala powder
¼ Tsp of ground black pepper powder
½ Tsp of freshly ground Ginger garlic paste
Two Green chillies – finely chopped
One large Onion – finely chopped
One cup of Breadcrumbs
One egg
One sprig of fresh Curry leaves
One Tsp Coriander leaves- finely chopped
One medium size potato
Four cups of Vegetable oil for frying
Salt to taste
One cup of Water
How To Make:

In a small wok, heat one Tbsp of oil. Saute onion with some salt until it turns soft.
Add the ginger garlic paste and chillies and sauté for another minute.
Next, add all other spices and fry for another minute.
Now add the minced mutton and cook for five minutes.
Add the mashed potatoes, and cook for another minute.
Sprinkle salt to taste, and mix well.
Allow the mixture to cool, before making small patties.
Beat an egg with a pinch of salt in a small bowl.
First dip each mutton patty into the egg mixture. Next roll it in the breadcrumbs.
Heat oil in a frying pan and fry the cutlets till they turn golden brown.
Serve hot with sauce or chutney.
10. Onion Rings:
The conventional onion rings can be made spicier by adding a few spices to the batter that will add flavor to this popular iftar snack.
Ingredients:

One Big onion – cut into thin rings
¼ Tbsp black pepper powder
Oil for frying
For the batter
½ cup gram flour
¼ Tsp of fresh ginger paste
¼ Tsp of Fennel seed powder
¼ Tbsp of red chilli flakes
Salt to taste
¼ cup water- to make a thick batter
How To Make:

Make a thick batter using all the ingredients mentioned above.
Heat some oil in a frying pan.
Dip the onion rings, ensuring they are covered in batter.
Deep fry until crisp and brown
Garnish with cucumber and carrots and serve with chutney.
These Ramadan iftar indian recipes are quick to assemble and put together. After a long fast, a feast is well deserved. Make your iftar meal all the more colorful, interesting, and appetizing with these snacks!
Hope you liked these Ramadan recipes – Indian style of cooking. Which are your favorite Indian Ramadan snacks? Share the recipes with us in the comments section below!
Recommended Articles:

The following two tabs change content below.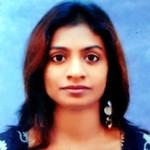 Latest posts by Maanasi Radhakrishnan (see all)