Is Dentologik Advanced Oral Care The One Stop Solution For All Your Oral Hygiene Needs? Let's Find Out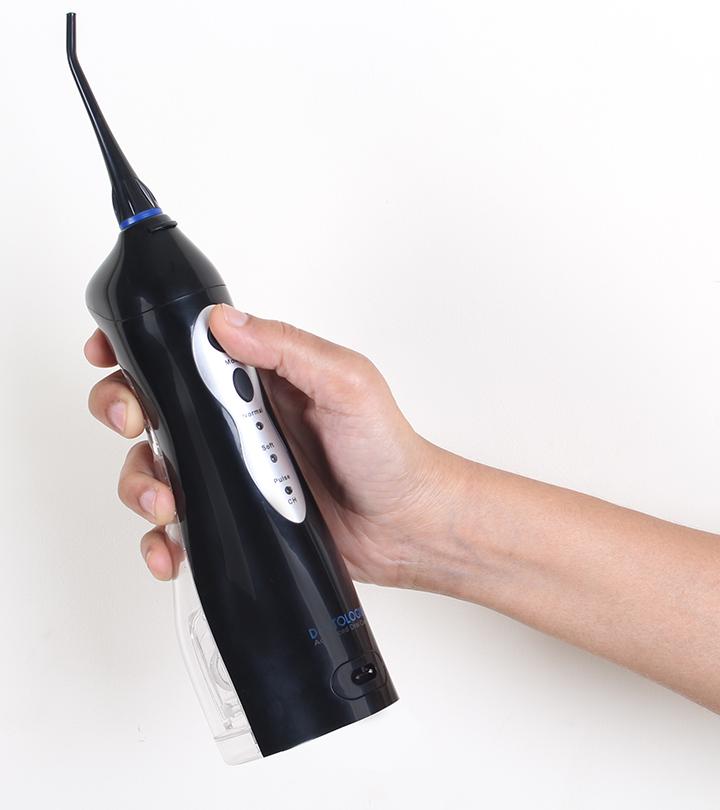 Dentologik is a new oral care product in the market which claims to be like nothing else already available. This hi speed flosser is supposed to clean teeth and gums in just 1 minute and give you healthier and brighter teeth over time. We tested our review unit to see if it delivered all that it promised and we must say we were impressed.
Contents Of The Box
Let's walk you through all the things that you will find in your box of Dentologik.
1 Unit Of Dentologik
2 Extra Replacement Nozzles
1 USB Charging Adaptor
1 USB Charging Wire
The Design
The device has a nice ergonomic feel in hand and a sturdy build. Being rechargeable, it is wirefree and absolutely easy to use. It feels extremely light in the hand which makes it convenient to move it around for efficient cleaning.
It comes with a power button and a second button to change the modes of flossing. On the back side of the device, at the front side of the device is the charging socket and at the back bottom is the water supply cap.
The Performance
Once charged fully, the device works efficiently for around a week. The nozzle was attached and the tank was filled with water fully ( a mouthwash can also be used if you prefer so ). Out of the three modes available for cleaning we selected the 'normal' mode for flossing.
Once the device was fully set, I bent down on the sink and placed the nozzle at an angle of 90 degree on my teeth. Once I was ready, I switched the device on and cleaned my teeth and gums thoroughly.
A word of caution here, do not use the device without bending down on the sink properly orelse you might end up getting wet yourself!
However, while using it I did see the particles stuck between my teeth removed comfortably and I had a much cleaner and fresher feel by the end of it. And the best part is that it takes only 1 minute to do all of it!
I found Dentologik absolutely easy to use and loved how clean my teeth looked and felt in just a few uses. Listed below are the pros and cons of the product which I found after using it.
PROS
Takes just 1 minute to floss the whole mouth
Rechargeable and lasts about a whole week once charged
Approved by the FDA ( Food and Drug Administration )
3 different modes for effective cleaning
Comes with a 1 year warranty
2 replaceable nozzles are provided making it extra durable
360 degree rotatable nozzle reaches every corner of the mouth
CONS
One might take time to get adjusted to it when using for the first time
The packaging could be better
Final Verdict
Dentologik is beyond doubt a device that will reduce a lot of your dental expenses. It not only cleans the teeth and gums but also helps in increasing the blood circulation making your teeth and gums healthier and stronger.
Because of its ease to use and the unbelievably less time that it consumes, you will use it daily without fail and will absolutely love the consistency it bears. The three different modes of cleaning make it very effective and it also makes your teeth brighter in the long run helping remove the formation of plaque.
Overall rating: 9.5/10
Anyone who wants to maintain their oral hygiene without wasting much time and money should definitely get Dentologik for its efficiency and the brilliant quality it delivers.
Loved Dentologik? Get it here @ exclusive discount…  

The following two tabs change content below.

Latest posts by StyleCraze (see all)