Dermatologist Vs. Esthetician: Differences & Who To See When The dermatologist vs. esthetician debate keeps getting skin-deep, as most still cannot decide between them. They are skin care specialists but differ in their training and scopes of practice. Both can help you keep your skin healthy and happy. However, it is crucial to know their differences to decide whom to approach for specific skin-related issues.
This article explains how estheticians are different from dermatologists. Keep reading to learn more.
Dermatologists And Estheticians: The Key Differences
Who Is A Dermatologist?
Dermatologists are doctors who specialize in treating skin, hair, and nail issues. They have a medical school degree and undergo an internship and residency program before taking the final examination conducted by the American Board of Dermatology to become board-certified dermatologists. They may even pursue additional training in cosmetic dermatology, dermatopathology, and other subspecialties.
Dermatologists have in-depth medical knowledge of the skin and related issues like acne, skin lesions, rashes, skin cancer, hair loss, eczema, rosacea, dermatitis, fungal infections, and more. They prescribe medicines and perform treatments like laser therapy and cryotherapy, and non-invasive procedures, such as micro-needling, chemical peels, botox, and fillers. You should reach out to a dermatologist for medical emergencies.
When Should You See A Dermatologist?
Consult a dermatologist whenever a skin issue requires medical diagnosis and treatment. For instance, seek advice from the dermatologist if you have acne (moderate or severe), hyperpigmentation, or questions regarding sudden rashes, moles, bruises, and wounds. They can determine the causes and underlying reasons to provide proper diagnosis and suggest treatments.
You can consult a dermatologist to address complex skin care issues and conditions that may require long-term and extensive treatments and medications.
A dermatologist can evaluate the subtle changes in your skin and prevent any disease before it appears. Moreover, you will also get a complete skin assessment from the dermatologist, and they can suggest ways to care for your specific skin type and concerns.
Now, let's understand who estheticians are and what they do.
Who Is An Esthetician?
Estheticians are of two types – medical estheticians and spa estheticians. Medical estheticians work in medical spas or at doctor's offices and focus on medical skin care techniques. On the other hand, spa estheticians focus on relaxation techniques that may involve massage, aromatherapy, natural healing, herbal remedies, reflexology, and similar techniques.
Remember that the requirements of estheticians may differ as per the location. Generally, medical estheticians train in cosmetology schools and appear for an exam to get their license. Estheticians are trained for general skin care, including skin anatomy and physiology, infection control, safety guidelines, and skin care procedures.
They may also receive training for performing intensive medical-grade procedures like laser therapy, dermaplaning, and chemical peeling. In such cases, estheticians have to work under the supervision of dermatologists. They cannot prescribe medicines and treatments for serious skin issues and conditions.
Unlike dermatologists, estheticians focus on the skin surface and suggest long-term treatment plans and ways to keep your skin healthy. So, when should you visit an esthetician? Let's find out.
When Should You See An Esthetician?
Reach out to a licensed esthetician if:
You want to understand your skin and its needs and are looking for advice on the best skin care products to set a skin care regimen.
You want to undergo facial sessions.
You are seeking facial extraction and chemical peeling procedures.
You want relaxation treatments like gua sha, facial yoga and reflexology, and similar esthetic therapies for skin and overall well-being.
You want to undergo routine maintenance procedures and treatments.In other words, visit an esthetician for all the fun parts of a skin care routine and surface-level cosmetic procedures for maintaining healthy skin.
However, if you have a mole, pigmentation, rashes, and severe acne that has not been diagnosed, you should head straight to the dermatologist. It is crucial to understand the underlying issue, and if it is something serious before you seek treatments, cosmetic procedures, and quick fixes to get rid of them. For instance, what you consider as a harmless freckle or mole could be melanoma!
Dermatologists and medical estheticians often work together, but they are not the same. While both are licensed practitioners, they hold different degrees. For example, a medical esthetician can help improve the appearance of your skin but cannot offer in-depth treatment, while a dermatologist can. Moreover, a dermatologist can help diagnose, treat, and solve skin and hair issues that require medical attention. We hope this article has helped settle the dermatologist vs. esthetician debate. Knowing the difference between the two will help you decide whom to visit and for which issue.
Frequently Asked Questions
Is an esthetician better than a dermatologist?
Depends on your needs. The role of a dermatologist is to treat skin diseases and conditions. On the other hand, estheticians can only help people maintain healthy skin and can't treat ailments of the skin.
What is the difference between a dermatologist and a cosmetic dermatologist?
Dermatologists deal with medical skin issues while cosmetic dermatologists deal with cosmetic issues. Dermatology practitioners often undergo additional training in cosmetic dermatology as a subspecialty.
Are estheticians rich?
The median salary for estheticians and skin care specialists was $35,510 and the average hourly wage was $19.82 in 2020.
Do estheticians pop blackheads?
Yes. Estheticians deal with cosmetic skin issues and can effectively manage breakouts, blackheads, and comedones.
Can estheticians remove cysts?
Possibly not. Depending on the laws of your state, an esthetician may handle cysts. However, a cyst is usually classified as a medical condition. Cysts, nodules, and inflamed pimples are usually treated by a dermatologist.
Key Takeaways
While both dermatologists and estheticians are skin care specialists, their scope and approach are not just skin deep.
A dermatologist may help you identify and treat various skin conditions. They should be consulted in case of medical emergencies or any changes in your skin appearance and behavior.
A trained esthetician can help you with skin grooming and cosmetic concerns, making your skin look smooth, even, and beautiful.
Sources
The following two tabs change content below.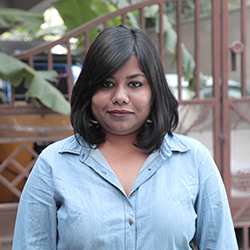 Ramona is an editor at StyleCraze. Prior to that, she authored over 200 articles on skin and hair care. She...
more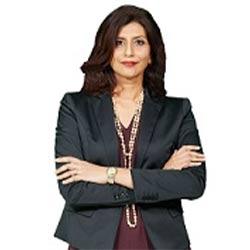 Dr. Priya Gill
(MBBCH, MRCP)
Dr. Priya Gill is a consultant dermatologist in Klang, Malaysia. She specializes in the management of all medical and surgical...
more