The Best Diabetes Diet Chart For Indians – What To Eat And Avoid
India is the diabetes capital of the world (1), (2)! More than 60 million Indians are diagnosed with diabetes – including, children, young adults, and pregnant women (3), (4), (5).
The WHO defines diabetes as a chronic metabolic disease that occurs when the body does not produce enough insulin or when the body does not use the insulin that is produced (6).
More often than not, a poor diet, a sedentary lifestyle, and genetics cause diabetes in most people.
While not much can be done about the genes you've inherited, changing your diet and lifestyle can help manage and prevent diabetes (7), (8).
This post brings you a diabetes-friendly Indian diet (North, South, East, and West), superfoods, and lifestyle changes that can help treat diabetes.
What Is Diabetes?
Diabetes is a metabolic disease in which blood sugar levels are high for a prolonged period (8).
The hormone insulin is responsible for regulating blood sugar levels. Diabetes occurs when insulin is either not produced enough by the pancreatic beta cells or is not recognized by the cells (insulin resistance) (9).
If left untreated, diabetes may lead to kidney failure, heart disease, damage to the eyes, nerves, and blood vessels, foot ulcers, and even stroke.
Diabetes is of several types. Here's the list.
Types Of Diabetes
Type 1 diabetes is an autoimmune response. An abnormal trigger halts the production of insulin. It is most common in children below 5 years of age.
Insulin therapy (insulin injection) is the best way to treat type 1 diabetes (10).
Type 2 diabetes is triggered by a sedentary lifestyle and/or heredity. Obesity and consumption of sugary foods constantly create a spike in blood sugar.
This, over time, prevents the cells from recognizing insulin, leading to insulin resistance. Even if there's insulin, you will feel starved because your cells cannot uptake glucose and give satiety signals to your brain (11).
Diet and lifestyle changes are mandatory for people with type 2 diabetes.
Pregnant women are prone to develop insulin resistance and hyperinsulinemia – and this leads to gestational diabetes. It is prevalent in Indian, Hispanic, African, and Asian women.
Human placental growth hormone, estrogen, progesterone, cortisol, and adipokines are responsible for the disruption of glucose-insulin balance (12).
Gestational diabetes poses a high risk to the mother and child. Close monitoring of the mother's glucose levels, along with dietary and lifestyle interventions, is mandatory.
Type 2 diabetes in newborn babies is known as neonatal diabetes (13). It occurs due to genetic mutations in the genes that are important for the development of the pancreas, insulin processing, insulin release, and beta cell apoptosis (14).
Genetic testing, therapy, and genetic counseling are recommended.
Prediabetes is the precursor to full-blown diabetes. Glucose levels are high (110 mg/dL – 125 mg/ dL) but not high enough to be categorized as diabetes.
It poses the risk of developing heart disease and stroke (15).
Prediabetes can be treated with dietary and lifestyle intervention.
No matter the type of diabetes, you can improve your condition by changing your diet and lifestyle. Here are a few points to help you manage diabetes with diet.
How Diet Helps Manage Diabetes
The diabetes diet helps manage high blood sugar levels by helping you make the right food and lifestyle choices.
It helps lower blood sugar levels, improves blood cholesterol, reduces blood pressure, and keeps you in a healthy weight range.
The diabetes diet will tell you exactly what to eat and in what quantities to help you lead a better and happier life.
The best part is, we have four diet charts for different regions of India – North, South, East, and West. Here's your daily diet that you are going to love!
Indian Diet Chart For Diabetes
The Indian diabetes diet chart will ensure you have 1200-1600 calories per day.
Doctors also advise having at least two diabetes-friendly fruits per day between the meals.
Include detox drinks in your diet to feel light and fresh every day.
With these points in mind, here are your diet charts that are diabetes-friendly, yet not too restrictive.
North
Meal
Foods To Eat
Early Morning
Options:

Warm water with lemon juice.
Bitter gourd juice.

Breakfast
Options:

1 piece of brown bread with boiled egg whites + 1 cup green tea.
2 small parathas (without ghee or butter) with 1 cup curd
Ragi flakes with one cup of milk

Pre-Lunch
Options:

Cucumber, tomato, carrot, and beetroot salad. Add a dash of lime, and garnish with coriander leaves and a few mint leaves.
1 apple

Lunch
Options:

2 medium-sized chapatis with ½ cup rajma/ chole + 1 cup okra curry/ any other vegetable curry
3 oz baked fish + veggies

Evening Snacks
Evening Snacks Green tea without sugar or artificial sweeteners. You can have one small bowl of bhel puri or baked snacks.
Dinner
Options:

2 medium-sized chapatis, any vegetable curry (any type of gourd, brinjal, capsicum, etc.) except root vegetables, with dal/paneer and 1 small bowl of curd
Chicken stew, 2 small chapatis, and 1 small bowl of curd

Before Bed
1 glass of warm milk with a pinch of raw ground turmeric
East
Meal
Foods To Eat
Early Morning
Options:

Warm water with lemon juice.
Apple cider vinegar and warm water.
Bitter gourd juice

Breakfast
Options:

1 small bowl of flaked/puffed rice with milk and banana (without sugar)
1 slice of toasted wheat bread, milk, and one boiled egg white
1 medium bowl of ragi flakes with milk

Pre-Lunch
Options:

1 apple or orange or papaya

Lunch
Options:

2 medium-sized chapatis with 1/2 cup vegetables such as peas, cauliflower, capsicum, any gourd, green beans, etc. and 1 cup daal.
Fish curry, ½ cup rice, ½ cup vegetable curry, and cucumber and tomato salad.

Evening Snacks
Options:

Masala puffed rice and green tea
Green tea and two digestive biscuits.

Dinner
Options:

2 chapatis, ½ cup chicken stew, and ½ cup vegetable curry + ½ cup yogurt
2 chapatis, ½ cup vegetable curry, ½ cup daal + ½ cup yogurt

Before Bed
1 glass of warm milk
South
Meal
Foods To Eat
Early Morning
Options:

Green tea with lemon.
1 cup warm water with lime juice
Bitter gourd juice

Breakfast
Options:

2-3 idlis with chutney and sambar (use less salt)
2 dosas with chutney and sambar (use less salt)
1 small bowl of upma with chutney

Pre-Lunch
1 apple
Lunch
Options:

½ cup brown rice, 1 cup sambar with lots of vegetables, 1 bowl of curd.
½ cup brown rice, 1 cup vegetable curry, ½ cup fish or chicken stew, 1 bowl of curd.

Evening Snacks
Options:

Green tea with roasted flaked rice with curry leaves and chopped garlic
Black coffee and ¼ cup homemade snacks

Dinner
Options:

Vegetable clear soup or chicken and veg clear soup and two chapatis.
Mix vegetable curry, two chapatis, and curd.

Before Bed
1 glass of buttermilk
West
Meal
Foods To Eat
Early Morning
Options:

Lime, honey, and warm water detox drink
Green tea with lime juice
Bitter gourd juice

Breakfast
Options:

Rice poha and 1 glass of fruit juice.
Ragi poha and 1 cup green tea

Pre-Lunch
1 cup cucumber
Lunch
Options:

2 chapatis, 1 cup vegetable curry, 1 cup daal
3 oz steamed or baked fish/chicken, ½ cup rice, 1 cup vegetable curry

Evening Snacks
Options:

Green tea and 1 digestive biscuit

Dinner
Options:

1 cup vegetable curry, 2 chapatis, 1 cup daal, and curd
Fish curry or chicken curry, 2 chapatis, ½ cup vegetable curry, and cucumber salad

Before Bed
1 glass of warm milk
In addition to the foods mentioned in the diet, you can consume the following:
Foods To Eat
Healthy Fats
Not all fats are bad. Good fats help maintain the cells' integrity and prevent heart-related problems. Monounsaturated and polyunsaturated fats are good for your health and help in weight loss.
Foods To Eat – Fish, fish liver oil, flaxseeds, sunflower seeds, pumpkin seeds, sesame seeds, walnuts, avocados, and oysters.
Carbohydrates
Foods that are rich in whole carbs are also good sources of fiber. Fiber helps in digestion and metabolism of food. Foods that contain refined carbs do not contain fiber.
Foods To Eat – Rye, oats, quinoa, millet, legumes, brown rice, wild rice, whole wheat, and low sugar bran flakes.
Vegetables
Vegetables are good sources of vitamins, minerals, antioxidants, and fiber. Having at least two servings of vegetables (cooked or raw) a day will help you lose weight and boost your immunity.
Foods To Eat – Spinach, sweet potatoes, cauliflower, peas, capsicum, gourds, onion, garlic, celery, asparagus, beans, brinjal, lettuce, zucchini, tomato, broccoli, and kale.
Healthy Proteins
Proteins are essential for our body. Consume a source of protein with every meal. Eat animal proteins in limited amounts.
Foods To Eat – Lentils, Brussels sprouts, soy, kidney beans, tofu, hummus, pumpkin seeds, chicken, turkey, fish (sardines, mackerel, tilapia, catla, rohu, singi, magur, pomfret, cod liver oil, hilsa, tuna, and trout).
Dairy
Dairy products are rich in calcium, vitamins, and proteins. Low fat or no-fat dairy products are good for you. Try not to add too much salt or sugar.
Foods To Eat – Low-fat milk, egg whites, non-fat yogurt, low-fat cottage cheese, low-fat or non-fat sour cream,and unflavored soy milk.
Apart from these, here's a list of superfoods that help lower blood sugar levels, reduce body weight, and improve overall health.
Superfoods For Diabetes
Fenugreek
Bitter gourd
Psyllium husk
Millets
Brown rice
Legumes
Oats
Quinoa
Cinnamon
Turmeric
Nuts and Oilseeds – Walnuts and flaxseeds
Also, it is a myth that people with diabetes need to avoid fruits completely. Click here to know about 25 diabetes-friendly fruits.
You must also improve your lifestyle. Be more active and agile. Here's how to go about it.
Lifestyle Changes For People With Diabetes
Waking up early, practicing yoga, working out, eating right, getting proper sleep, meditating, taking out time for yourself, going to bed early, etc. are a few changes that will bring positivity and happiness in your life. You will feel less stressed out. This will boost your immune system and help your body function normally.
Maintain a journal to keep track of your progress. Write down your goals for the next day – such as waking up early, going for a swim, etc. The next day, check the tasks that you were able to complete. This method will also give you the joy of accomplishing small goals. Gradually, you will not need the journal anymore. You will love your new lifestyle and a whole new you.
Here are some more tips to keep diabetes in check.
Dos And Don'ts
| Things To Do | Things Not To Do |
| --- | --- |
| Use artificial sweeteners, but only in small amounts. | Do not eat salty or sugary foods. |
| Take detox drinks every morning. | Do not skip breakfast. |
| Include fruits and vegetables in your diet. | Avoid using too much oil to prepare the food. |
| Bake cakes or make sweets at home using less sugar or artificial sweeteners in measured amounts. | Do not eat sweets or cakes/pastries that have high sugar content. |
| Tame your hunger pangs by drinking water, fruit juice, buttermilk, etc. | Do not go to bed late and wake up late. |
| Eat dry fruits but in very less quantity. | Do not eat foods that are high in bad fat and bad cholesterol. |
| Work out every day. | Do not overstress yourself. |
| Consult your doctor to know your ideal weight and work towards achieving it. | Do not follow any diet without consulting your doctor. |
Conclusion
Diabetes is incurable. However, its severity can be toned down. Switch to a better lifestyle. Eat right and work out to keep your mind and body in balance. Consuming excess of fatty food will make you more insulin resistant, making you eat more. Therefore, following a diet that is apt for people with diabetes will help in controlled weight loss. Follow the diabetes diet chart and let us know if it worked for you. You can also post your suggestions in the comments box.
Cheers to good health!
Expert's Answers For Readers' Questions
I am 24 years old, and I have been diagnosed with diabetes. Does this mean I have to follow a restricted diet for the rest of my life?
It is not a "restricted diet" but rather a "controlled diet." You can have anything you want, but keep a check on your daily sugar and salt intake. Yes, you need to avoid certain foods that, in general, do no good to anybody. Be active, avoid a sedentary lifestyle, and practice yoga.
Will drinking bitter gourd juice or neem juice help to treat diabetes?
Yes. Doctors recommend bitter gourd juice and neem juice for individuals with diabetes. There is scientific evidence that bitter gourd and neem help in lowering blood glucose levels. You can either have boiled bitter gourd or chew three or four neem leaves first thing in the morning.
Bitter gourd contains an insulin-like compound called polypeptide-p or p-insulin. This compound can control diabetes naturally. Neem leaves contain flavonoids, triterpenoids, glycosides, and antiviral compounds that may help manage blood sugar levels. However, overating may have hypoglycemic effects.
I am 62 years old, and I cannot do heavy workouts. Please suggest any other alternative.
Start by going on long, lazy walks. Later, pick up the pace of your walks. You can also practice pranayama. Work with a yoga expert who will guide you.
How much weight will I lose?
Check with your doctor to know what your ideal weight should be according to your age, medical history, sex, current weight, bone mass, etc. Then, plan your daily diet accordingly to reach your ideal weight.
Is eucalyptus oil effective in treating diabetes? Where can I buy eucalyptus oil?
Yes, there is scientific evidence that eucalyptus oil helps reduce blood glucose levels. You can buy eucalyptus oil from various online stores. Mix four to five drops of eucalyptus oil in warm water or warm milk and drink it. Make sure not to add too much of eucalyptus oil as it might be toxic.
Which fruits should I eat?
Eat gooseberries, black plum (jamun), apple, banana, guava (not ripe), raw papaya, etc. You can also eat fruits that have high fructose content such as mango, litchi, and grapes. But make sure not to overdo them.
References
Recommended Articles
The following two tabs change content below.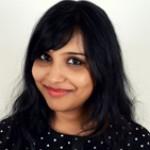 Latest posts by Charushila Biswas (see all)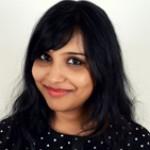 Charushila Biswas
Charushila Biswas is a Senior Content Writer and an ISSA Certified Fitness Nutritionist. She is an alumni of VIT University, Vellore and has worked on transgenic wheat as a part of her Masters dissertation from NRCPB (IARI), New Delhi. After completing her Masters, she developed a passion for nutrition and fitness, which are closely related to human psychology. And that prompted her to author a review article in 2015. She has written over 200 articles on Fitness and Nutrition. In her leisure time, Charushila loves to cook and enjoys mobile photography.