Dia Mirza's Beauty Secrets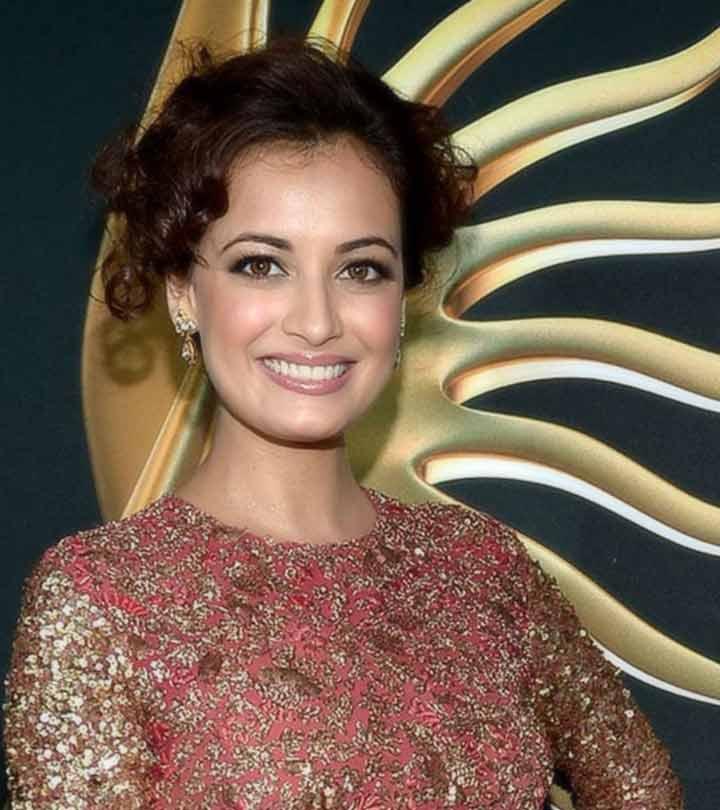 Dia Mirza's flawless skin is a cause envy among all of us!!! And adding fuel to fire is her appealing personality that will inspire anyone!!!  She is well known for her stint as the diva who won the Miss Asia Pacific in 2000. She has surely worked on her beauty to be one of the most beautiful actresses in the tinsel town. I know y'all are dying to find out Dia Mirza's beauty secrets. Read on.
Dia Mirza's Beauty Secrets
Check out her Skin care; makeup, fitness, style and hair care secrets.
Dia Mirza's Beauty Secrets – Skin Care Routine:
Dia Mirza has a fair complexion with a combination skin which is difficult to manage, but she makes sure she always looks flawless!
As of Dia Mirza's skincare regimen, Dia follows a basic routine of cleansing, toning and moisturizing, and never forgets to remove her make up before going to bed.
Being gifted with a combination skin she uses a moisturizer from a French brand Uriage.
Dia mirza's flawless fair skin is due to the fact that she never steps outside without a sunscreen and she uses Vichy Capital Soleil with SPF 50 that protects her face for eight hours.
Dia Mirza's Makeup Secrets:
Dia always carries her own kit everywhere and she loves to do a light coverage rather than a heavy makeup. Her makeup for any occasion has to be a M.A.C Studio Fix foundation along with Bobbi Brown eyeliner, Make up For Ever to highlight the cheekbones and a lip gloss from Bobbi Brown.
Beauty is incomplete without the right fragrance. Dia Mirza's signature fragrance is DkNY Be Delicious.
Among the "must haves products list "for Dia Mirza it's a tinted strawberry flavored lip balm, a mascara and a techna kohl pencil, all by M.A.C.
MAC Strawberry Tinted lipbalm
Natalia Ningthoujam
2012-11-01
Vogue Beauty Awards 2011 judge, Dia Mirza is blessed with a perfect skin and is a self-confessed beauty addict. "I'm a minimalist: For a day look, I like earth tones,and at night I go with kohl and a smudgy black eye." says Mirza who shares with us notes from her beauty diary.
[ Read: Bollywood Actresses Beauty Secrets Revealed ]
Dia Mirza's Beauty Secrets – Fitness Regime:
Not just gorgeous skin, Dia Mirza is well known for being fit and maintaining her body very well. She thanks her regular fitness routines and her healthy diet for that. In one of her interviews, she said that her positivity towards her health, which includes eating right and a regular exercise, helps her stay fit. She says that she avoids fried and heavy food and drinks a lot of water to maintain her hydration levels.
Dia Mirza's Style Secrets:
Dia Mirza is known to carry herself with elegance; her sense of style is simply impeccable for it is simple and classy. She is known to dress up according to the occasion and personalizing the ongoing trends perfectly.
Dia mirza's Love Saga With The Body Shop Products:
Dia Mirza's beauty secrets also lie in the body shop line of products. Well it is expected as she is the brand ambassador! The former Miss India and now an actor and producer Dia Mirza went traditional for pre-Diwali celebration organized by The Body Shop in its Delhi store. As always, her skin looked absolutely flawless. Being the brand ambassador for Body Shop Dia Mirza tells us what helps her to look beautiful. Recently in Delhi Dia Mirza revealed her beauty secrets in the body shop event, where she says that loves the beauty range of the body shop as there are naturally-inspired products. She revealed the top 10 iconic products by The body shop that she loves.
Dia Mirza's Beauty Secrets – The Top 10 Beauty Products She Loves:
Moringa Body Butter
 Tea Tree Oil
Spa Wisdom Africa Ximenia& Salt Scrub
Vitamin E Moisture Cream
Strawberry Shower Gel
Tea Tree Skin Clearing Foaming Cleanser
And White Musk Smooth Satin Body Lotion
Dia explains "For as long as I can remember, I have been a great fan of The Body Shop products. I am like that passionate beauty fanatic who is totally addicted to the best naturally inspired beauty products."
Dia Mirza's Hair Care Secrets:
The last feather on her crown that adds to her beauty is her gorgeous hair. Dia takes special care of her hair and always looks for natural products rather than chemicals. According to her to have a healthy and shiny hair we should start taking caring of the roots.
Dia takes special care of her skin and her hair while travelling in the flight. She never uses makeup in the flight and that's the reason we catch Dia in the airport most of the time with huge sunglasses on. She always keeps her face and the under eye well moisturized. She opts for lose tied ponytail while travelling so that her hair doesn't get static or frizzy and chooses conditioners for as per the weather. For winters she uses moisture-intensive conditioner or hair butter as the hair gets very dry.
The other thing that helps her is painting! She started painting before joining the glam industry but shared them with her fans for the first time at The Body Shop store. She painted 'Gift of Life' which beautifully shows Dia in a creative way. This will help to raise funds for an NGO named Shakti Vahini. "I find painting a great way to relax. I work with elements like fantasy and reality. Once I even gifted a painting to Sushmita (Sen). It was an aerial view of the city during night time," says Dia. This is her favorite stress buster and we all know that stress isn't good for the skin!
Do you have any diva in your mind whose beauty secrets inspired you a lot? Do share with us.
Recommended:
The following two tabs change content below.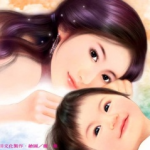 Samannita Modak
i am a housewife and a a avon representative who stays in kolkata...if you want anything from avon you can mail me toa.aich@gmail.com [i always hv some discounts going on :) ],above all this i love to write and talk about makeup and beauty for hours...love to make friends,i am bit talkative so can promise you i you won't get bored with me :)