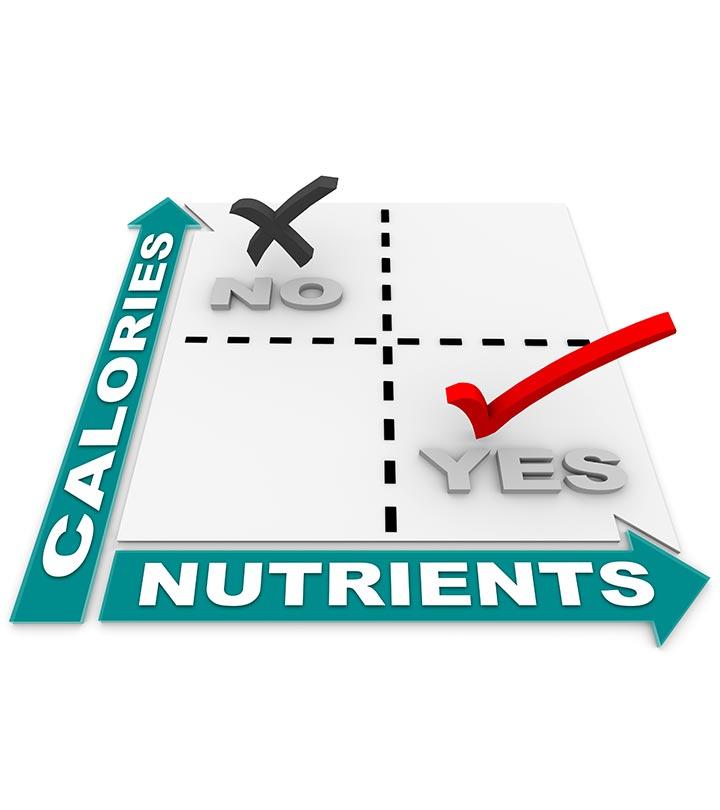 For decades now, people have been coming up with a new diet every few years. There have always been debates about which one among them is the best, but there has never been any proof to show that one diet is better or worse than the other. The truth is that it depends on each individual and how the diet affects them. It is not just diets that matter, but regular workouts and a healthy lifestyle too impacts our weight loss goals.
Here's the list of top 15 diets that work
1. GM Diet
This diet is a plan developed by General Motors Corporation for weight loss management. It was initially started as a way to help its employees keep fit and stay productive. The system of the diet involves consuming specific foods on a daily basis. This is quite a different approach compared to other diets such as South Beach or Atkins, which involve a weekly schedule. GM diet has gone beyond General Motors and today people from all walks of life follow the diet.
The unique plan of GM diet can help you lose approximately 10 to 17 pounds (lbs) in a week. That is a pretty effective diet in my book! The main rules are to abstain from alcohol and drinking at least 8 to 10 glasses water every day. Raw fruits and vegetables and less meat is what this diet is all about. Weight loss, of course, the primary goal of this diet but it also helps you detoxify your body and improve both your physical and mental state.
2. ADA Diet
This is the American Diabetic Association diet. It is a diet plan that was created by the ADA to help patients with diabetes to lower their blood glucose levels. There is no strict regimen to the diet, but diabetics are encouraged to control their caloric intake every day. The diet also encourages a limit on the consumption of foods such as fried foods, fruits and of course, alcohol. The diet involves the intake of regulated amounts of fats, carbohydrates, and food items that have a high level of processed sugars.
A range between 1,600 and 2,800 calories on a daily basis is recommended by the ADA diet. The amount of calories required by men and women vary. It is recommended that women aim for the lower range. But if they are more active, a mid-range level is encouraged. Men are generally encouraged to take in a mid-range level of calories daily; however, those who live more active lives should consume roughly 2,800 calories every day.
3. The 8 Hour Diet
This is a very simple, effective and exciting diet. Here you have to fast for 8 hours thrice a week. Example, if you had your breakfast at 10, then you will have to eat dinner by 6. In between these 8 hours, you are not allowed to eat anything. Repeat this thrice a week. During you eating hours, you can eat as much as you want, but eating healthy and low-carb food will be more effective while you are on a diet.
4. Porridge On Tuesday Diet
Porridge on Tuesday is a perfect diet for busy women. It is completely tailored according to your eating habits and daily schedule. Once in a week on Tuesday, you need to have porridge only. This is a perfect way to stay slim in the long run, rather than shedding pounds temporarily and piling them back again.
5. Sweet Poison Diet
Have you got a sweet tooth? Then this diet is meant for you!! It teaches you how you can ban sugar from your diet while giving you some really wonderful results. Researchers say that too much sugar is the root of fat accumulation and weight gain. If you cut out sugar from your food, you will surely witness great results. It might be a hard diet as you have to stay away from sugar until you shed the desired pounds, but as it is really effective, it's worth giving a shot.
6. The Change Your Brain Diet
This diet is more about your brain and less about your body. Researchers state that if you find out what kind of eater you are, you can work out to modify and change your eating habits. There are four types of eaters:
Compulsive eaters- who eat at night and feel bad
Emotional indulgers- who eat for happiness
Impulsive bingers- who start their day with a good diet, but then boredom makes it all go in a wrong way
Anxious gorgers- who eat more when they are nervous.
So, you just need to find out which type of eater you are and control your mind in the opposite direction. This will help prevent you from overeating, and you'll be able to lose weight.
7. The 500 Calorie Diet
500 calorie diet is simple. As the name suggests, you can only take 500 calories in a day. This will include all your meals. It is advised that you practice this diet every alternate day. Try to split your meal into small sections so that you can ease your hunger pains throughout the day. Don't forget to drink plenty of water.
8. 1,000 Calorie Diet
This is quite a controversial diet plan, but many women swear by its effectiveness. As the name suggests, this diet requires you to limit your calorie intake each day to just 1,000 calories. It gets your body to burn off more calories than you actually take in. It is recommended for women who have smaller frames, and you will need a lot of discipline for the diet to work.
Women on this diet need to take 20 to 35% of calories from fats, cholesterol below 300 mg and a minimum of 5 servings of veggies and fruits. Fruits and vegetables are the main focus due to their low calorie content and their richness in fluids and fiber. As you know, foods that are rich in water and fiber make you feel satiated faster. Weakness and loss of energy can occur, and light exercises can help you counteract these effects. However, if it persists, you should consult a physician immediately.
9. The 3 Day Diet
This diet is very simple and effective. You have to eat restricted and low-calorie food till three days. You can only have up to 1000 calories in a day. The first day, you need to eat only food made from green and raw vegetables. The other two days you can eat meat, cottage cheese, fish, ice-cream, etc.
10. The DNA Diet
This diet demands some money investment. To take part in this diet, you first need to visit your dietician or physician. The doctor will analyze your DNA structure based on which you will get a proper four-week diet plan. This should be according to your body build and inner structure and should be checked by a nutritionist. You can also hire a personal trainer to make you work on the given diet plan in a very effective way.
11. Soupa Juice Diet
Soupa juice diet is a brand new form of diet which suits all. You need to have soupa juice for breakfast, supper or with dinner. Having it twice a day is also very effective. It cleanses all toxins from the body and provides all the essential nutrients and fatty acids to your body. Some claim that they have lost eight pounds in five days when they are on this diet.
12. Mediterranean Diet
This is a diet that has been known to be beneficial for patients suffering from cardiac ailments. It helps in the reduction of triglycerides and cholesterol. Lean meats, poultry and fish, fresh fruits and vegetables, nuts, seeds and beans are a part of this diet. You are also allowed to use olive oil and a moderate intake of red wine.
What is great about this diet is that it does not eliminate too many foods. Natural foods and fats that are healthy make a large part of this diet. It is trans and saturated fats as well as refined sweets and other foods that are eliminated from the daily diet. It is a natural approach to dieting that has all-round benefits.
13. Balance Box Diet
In this diet, you need to consume only 1200 calories in a day. But consuming ONLY three meals a day is required. No snacks or no extra food is allowed. The meal should be made using healthy and low-calorie food. It can have roasted peach muesli, chicken curry, Mediterranean pasta salad, spinach soup, etc.
14. Drop Zone Diet
Drop zone diet is a diet which is preferred by most of the celebrities. Many of them have claimed to lose 14lbs in 14 days. It is a very strict diet that comprises of juices, soups, raw vegetables, and meat. Alcohol, tea or coffee is strictly not allowed while you are on this diet. It is pretty tough to undergo this diet but surely is effective and worth a try.
15. South Beach Diet
This diet was mentioned earlier in this post. It is a diet that was designed by Arthur Agatston MD, a cardiologist, and Marie Almon, a dietician. Although it was initially started as a way to minimize the risk of heart disease, it has become a popular weight loss diet.
This diet concentrates on the control of insulin levels in the body. During the 1990s, Dr. Agatston started the diet as he was not convinced by the AHA's (American Heart Association) claims that a low-fat/high-carb diet reduced the risk of cardiovascular diseases. Fruits, vegetables, and whole grains are an important part of this diet. What makes the South Beach diet so popular is the fact that it keeps your heart healthy and allows you to lose weight in a healthy way!
There are many more diets that unfortunately cannot fit into one article; however, some of the most popular ones have been mentioned here. What you should always remember before you start any diet is to check with your physician. If you have a health condition, it is an even wiser decision to consult your doctor.
Different diet plans work in different ways for different people, so take care to choose the right one for you. Supplement the diet you choose with a healthy lifestyle and regular exercise. Once you have done this, you will lose weight the healthy way and look and feel fabulous!

The following two tabs change content below.

Anamika M
hey hi, Anamika here. An indenpendent and nature lover. Writing is my hobby and my first love.It is a big stress buster. I love dining out and exploring new places as it gives me a kind of adrenalin rush. I find solace in spirituality. Please give you valuable feedback. Stay blessed!!

Latest posts by Anamika M (see all)