Toner vs. Essence vs. Serum vs. Ampoule: What's The Difference? Cleanser, toner, serum, essence, ampoule…woah, calm down! – that's my reaction, every single time there's an addition to the list.
In all honesty, these are more than just fancy words being added to your skincare regimen. And by the end of this article, you'll agree too. They all do different things, which can get quite confusing to keep track of – it's important to understand what each of them does.
You do not need to test all of them yourself, but you should understand what to add to your skincare regimen. What are these products, and how different are they from each other? Just delve into this article to find the answers to all your questions.
What Is The Difference Between Essence, Toner, Serum, And Ampoule?
Toner
What Is It?
The second step in the CTM routine is toning your skin. This involves closing open pores, clearing clogged pores, and removing the whiteheads and dead skin that accumulate on the topmost layer of your skin. Toner also works as a double cleansing step while balancing your skin's pH levels.
What Does It Feel Like?
A toner has a watery consistency and evaporates quickly. It even sweeps away all the residue left from cleansing.
How Do You Use A Toner?
Toners come in spray bottles. Spray a little on a cotton pad, and rub it all over your face. If you look closely, you will see be able to see tiny particles like dead skin cells, dust, grime on the cotton pad.
What Type Of Ingredients Go Into A Toner?
A toner contains water along with essential oils, plant extracts, and other active ingredients that exfoliate your skin and act as gentle abrasives to soothe your skin.
Why Is Toner An Essential Step In Your Skincare Regimen?
Cleansing with just a face wash or makeup remover is not always effective. Some of your pores will be left open while some of them will be clogged. Toning is an effective double cleansing step that also exfoliates your skin.
Best Product
Clinique Clarifying Lotion: This cool and refreshing toner from Clinique is one of the best in the market. It cleanses your skin and makes it visibly clearer.
Essence
What Is It?
An essence is the epicenter of the Korean skincare routine, as it hydrates your skin from within. If you haven't fixed this part of your routine yet, you need to do so right now – get your hydration game up with an essence. The generic moisturizers we use do not cut it anymore. You need something that brings out the inner glow and brightens your skin. Use a toner followed by an essence.
What Does It Feel Like?
Essence feels like water, which is its primary ingredient. It also contains active ingredients. Its watery consistency makes it permeable and effective. If you feel like the essence is evaporating quickly, don't worry – that's how it is supposed to be.
How Do You Use Essence?
You cleanse and tone before you use an essence. Take one pump into your palms and start applying it near your chin, and move up. It is watery and evaporates quickly, so give it a few minutes before you move on to the next step. Some brands come with a spray nozzle that you can use as a mist.
What Type Of Ingredients Go Into An Essence?
Essence primarily contains water, along with other active ingredients, extracts, and HCAs that help brighten your skin and retain moisture. Ingredients vary depending on the brand and the type of skin it is targeting.
Why Is Essence An Essential Step In Your Skincare Regimen?
Our skin is exposed to free-radicals, sun, and pollutants that are not only harmful but also take away your skin's moisture, thus making it look dull and tired. Over time you will start noticing fine lines and wrinkles – which is where the essence helps.
Best Product
SK-II Facial Treatment Essence: It is loaded with vitamins, minerals, and amino acids that aid hydration and the cell renewal process.
[ Read – SK II Facial Treatment Essence Reviews ]
Serum
What Is It?
A serum is a gel-like, lightweight formula that is loaded with powerful ingredients to treat specific skin problems like wrinkles, fine lines, pigmentation, and dullness. Serums are slightly heavier than essence and toner because they contain highly concentrated and potent active ingredients.
What Does It Feel Like?
Serums are spreadable, gel-like, thick, and lightweight. They get easily absorbed into your skin. Most of them are watery, while some might feel a little greasy for a while (depending on the product). If you have oily skin, choose something that is more absorbent.
How Do You Use A Serum?
Serums usually come in 'dropper' bottles or pumps. Just take a few drops or one pump and apply evenly all over your face. The serum gets absorbed in no time. Wait a minute before you move to the next step.
What Type Of Ingredients Go Into A Serum?
There are all kinds of serums with many combinations. It is usually a blend of active ingredients like peptides that stimulate cell growth and repair, and vitamin C, HCA, and AHAs. They battle aging issues like wrinkles and fine lines, and make your skin looking visibly plumper and youthful.
Why Is Serum An Essential Step In Your Skincare Regimen?
Look at serums as an instant magic wand. You apply one to your skin and you get visible results. As you age, your skin becomes more susceptible to damage and its ability to produce collagen diminishes. This causes wrinkles and saggy skin. Serums act like little fillers that transport active and potent ingredients to brighten and improve the health of your skin.
Best Product
Korres Golden Krocus Ageless Saffron Elixir Serum: This serum contains hand-picked, potent, and high quality ingredients like saffron, antioxidants, amino acids, and peptides – all of which give you glowing, plump, and youthful-looking skin.
Ampoule
What Is It?
An ampoule is yet another interesting find by Koreans. Ampoules are a highly concentrated version of a serum, and act like a booster or a shot. But, unlike serums, ampoules can only be used for a short duration of time. They come in handy when you have an important event or occasion coming up.
What Does It Feel Like?
Ampoules have a very similar consistency to a serum. They can be thicker or thinner, depending on the brand.
How Do You Use An Ampoule?
Ampoule should be used after cleansing and toning. The directions for use and the amount of product you need are usually specified on the package. If you get the product in a dropper bottle and not as booster shots, then take a few drops in your palm and apply it like a serum.
What Type Of Ingredients Go Into An Ampoule?
Ampoules contain active ingredients, peptides, plant extracts, vitamins, and essential acids. They are highly concentrated and extremely potent.
Why Is Ampoule An Essential Step In Your Skincare Regimen?
Ampoule is time-bound and needs to be used for a stipulated period. The ingredients are highly concentrated and are not meant to be a part of your regular skincare regimen (unless it is prescribed by a dermatologist).
Best Product
Tensage Intensive Serum 50: These ampoules are what you need if you are looking for fast action and intensive skin healing. The serum contains antioxidants, peptides, humectants, and brightening agents that repair your skin, reduce the appearance of wrinkles and fine lines, and instantly brightens it up. Each set contains 10 vials.
Final Verdict
Toner, essence, serum, and ampoules are all meant to do different things, but sometimes their functions might just overlap. Even though the actual K-beauty routine is a 27 step process, it can be quite difficult to do all of them at once. So, before you jump into a skincare routine, understand what your skin needs and how it reacts to different products. Some brands tend to push products that don't do much, so always do a little research before you give any product a permanent place in your cosmetic closet.
A skin care regimen is crucial for taking care of your skin. You do not want to wake up ten years later, wishing that you had started earlier. Have you started your skincare routine yet? What are your thoughts? Let us know by dropping a message in the comments section below.
Recommended Articles:
The following two tabs change content below.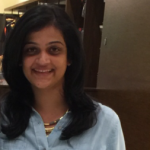 After working in Marketing and Business Development for a few years, Pratima Ati jumped ship to pursue two things she loved – fashion and writing. She's now a full-time Fashion & Lifestyle writer and has never looked back ever since. She sleeps early, reads often, and when she can't, she finally gives a closure to all the characters living in her drafts. Sometimes, they pass off as poetry too! That, and her training in Indian classical music and playing (learning) the veena keep her sane, civil, and bearable.