What Is The Difference Between Eau De Parfum And Eau De Toilette?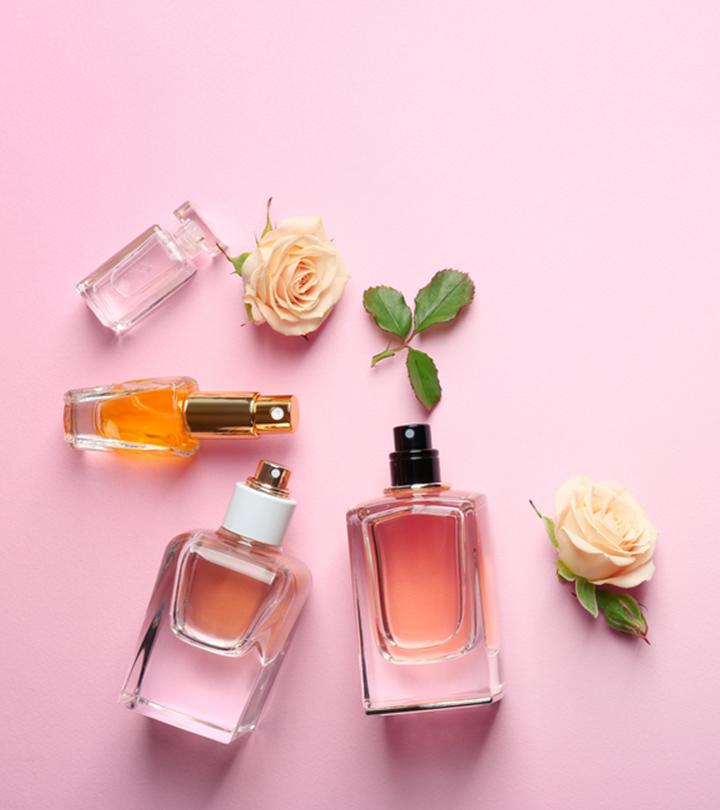 If shopping for perfume has ever left you puzzled because of the infinite variety of scents in oh-so-many forms, you are not alone. From perfume to cologne and eau de toilette, not only are there countless scents available, but there are also different fragrance concentrations out there. In essence, fragrances are primarily the same, but they are given a name based on the concentration of perfume oil in alcohol and water. In this article, we explain the real difference between Eau de parfum and eau de toilette. Read on to find out more.
Eau De Parfum Vs Eau De Toilette Difference: All You Need To Know
Your perfume's concentration dictates how long its scent lasts on your skin. The key difference between Eau de parfum and eau de toilette lies in the volume of perfume oil.
Eau De Parfum
An Eau de parfum (EDP) is made with a higher dose of perfume oils, which is about 15-20%. It typically lasts for around six hours. After an EDP's top notes (the first scent released by a perfume) have faded, its middle notes or heart notes become noticeable. Since these are far more intense than an eau de toilette, they are ideal for evening wear or night-outs.
Eau De Toilette
On the other hand, an eau de toilette (EDT) is made with a smaller dose of perfume oils, which is about 5-15%. EDT only lasts for around four hours. Its top notes are dominant, making it refreshing when it is first applied. However, due to its alcohol content, it evaporates from the skin quite quickly and needs to be reapplied throughout the day. Since EDTs are less intense, they are the perfect type of fragrance to wear on a daily basis or for a casual outing.
What's most interesting is how the scent "experience" altogether changes between an eau de toilette vs parfum. As perfume oil is present in a higher concentration in an Eau de parfum, it is not only long-lasting but also far more aromatic. On the contrary, an eau de toilette is both fresher and lighter.
You may also want to consider the temperature and time of the year before choosing one over the other. In hot and humid climates, a crisp eau de toilette may be a more appropriate choice, while in colder weather, an Eau de parfum may offer more depth and warmth.
As it turns out, the distinction between Eau de parfum vs toilette is clear and simple. So, let's take a look at some of the sweetest-smelling fragrances on the market.
4 Best Eau De Parfums For Women
Looking for a scent that's light, fresh, and feminine? This cult-classic from Clinique truly hits the spot. With a hint of citrus, this fragrance interplays fresh, vibrant notes of ruby red grapefruit, bergamot, and Hawaiin wedding flower. It is perfect for summer and spring.
Coco Mademoiselle is a modern fragrance with a strong yet surprisingly fresh character. Its keynotes are comprised of orange, patchouli, and Turkish rose, making it versatile enough to be worn both by young girls and mature women. Its warm floral scent lasts through the day and makes you feel irresistibly sexy through it all.
[ Read – Chanel Coco Mademoiselle Eau De Parfum Reviews ]
This sophisticated floral perfume from Michael Kors incorporates the fragrances of mandarin, fresh bergamot, gardenia, and raspberry. Although it heavily relies on gardenia, its citrus and raspberry notes make it sweet and playful. If you are looking for a fragrance that is delicate and easy to wear, Very Hollywood is certainly worth a shot. It is the best Eau de parfum for women.
Euphoria boasts a heady mix of Japanese apple, rosehip, green leaves, and black orchid, along with tantalizing notes of lotus, amber, black violets, and redwoods. It is the perfect contrast between seductive florals and exotic fruits for a rich, creamy, and irresistible signature scent. This is the top perfumes for women.
4 Best Eau De Toilettes For Women
This oriental-floral fragrance is a modern and playful elixir that celebrates youth and femininity. Its top notes bring out its aquatic nuances with pure and sharp notes of apple, water lily, sweet mandarin, and apricot. If you are a teenager looking to try out a perfume for the first time, this scent is a great place to start.
Inspired by a mix of Donatella Versace's favorite floral scents, Bright Crystal is pure bliss in a bottle. Its sensual blend consists of pomegranate and chilled yuzu mingled with soothing hints of magnolia, peony, and lotus. The warm notes of musk and amber give it an even more delightful touch. This scent is extremely versatile and can be worn all year round.
Cool Water is inspired by the sensuality of the sea and is a refreshing blend of watermelon and pineapple. The floral hints in it add a feminine touch and further magnify its delicate, sensual energy. This fragrance is the real deal for spring and summer.
Elizabeth Arden's Red Door is a timeless classic. Its oriental floral composition includes notes of lily of the valley, freesia, red rose, jasmine, and ylang-ylang on a fine base of oakmoss, honey, and sandalwood. This perfume is best suited for mature women and is ideal for evening wear. It is the best selling women's perfume in the market.
Before purchasing your next fragrance, the best thing to do would be testing out both its Eau de parfum and eau de toilette versions. Also, make sure you keep in mind the time of day, time of year, and the setting you'll be wearing the fragrance in.
What's your signature scent? Let us know in the comments section below.
Recommended Articles
The following two tabs change content below.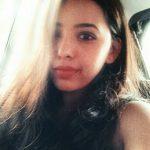 Latest posts by Esha Saxena (see all)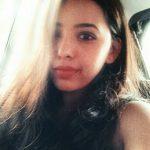 Esha Saxena
Esha Saxena is a writer, journalist, and a full-time wallflower. She holds a Master's degree in Media and Mass Communication and firmly believes that makeup is nothing less than art. Combining her love for writing with her passion for makeup, she brings to you reviews, techniques, and her ever-growing knowledge on this form of art. In her spare time, she loves reading, listening to obscure indie bands, and writing poetry – all of this while being a crazy dog lady.