What Is the Difference Between Primer, Foundation, And Concealer?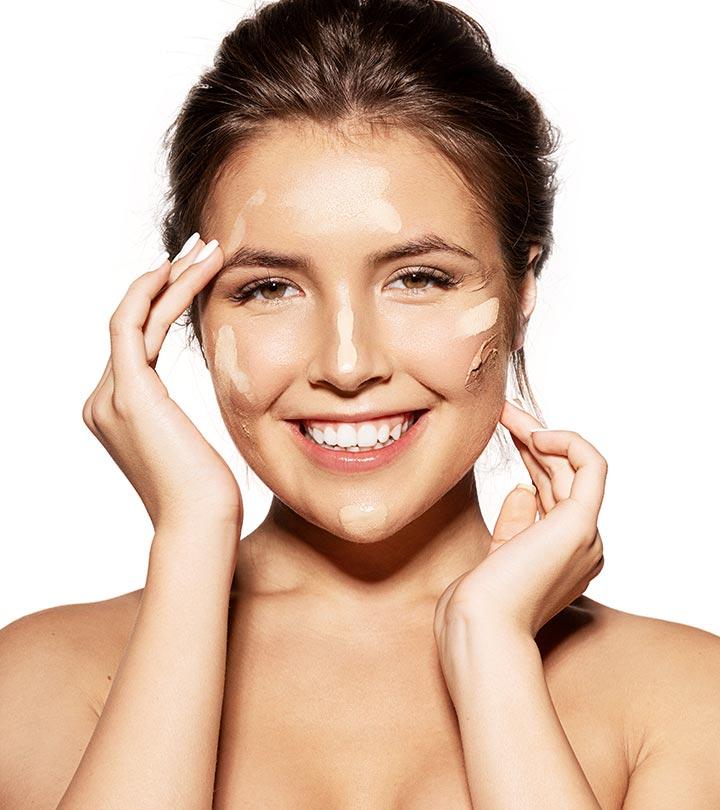 If you are a makeup newbie and want to enter the makeup game but don't quite know where to start – this article is for you. The world of makeup can feel overwhelming, especially when you are starting out. There is always something new that seems to be going on. Moreover, there is a multitude of products that serve different purposes. Here, we are starting right from the base. If you have ever wondered what the real difference is between primer, foundation, and concealer, and what these three products essentially do read on.
Primer – The Best Beauty Prep
when applying makeup what goes on first? Want your makeup to last longer and look 3x times better? Use a primer. A primer creates a smooth base for your foundation and other face makeup. This often-neglected essential can blur pores, smoothen fine lines, correct discoloration, and magically set your makeup in place for hours. You must always apply primer after moisturizer or your last skincare step and before your makeup.
One primer we absolutely recommend is the Porefessional Primer from Benefit. It's silky, lightweight formula is oil-free, translucent, and complements all skin tones.
[ Read: Top 15 Makeup (Foundation) Primers And Their Reviews ]
Foundation – The Second Skin
You may have a doubt either to apply concealer or foundation first? Applying foundation is the second step in a typical makeup routine. The right foundation formula can help cover imperfections, even out skin tone, and give your skin the desired finish, like dewy, matte, satin, or natural. It can also help other makeup products – such as blush, highlighter, and concealer – go on much more smoothly.
To avoid the dreaded "cakey" look, apply your foundation using a damp beauty sponge. It absorbs products, allowing you to add the ideal amount of foundation to your skin gradually.
There is a wide variety of foundations available in different shades, coverages, and compositions. The three main categories include liquid, cream, and powder foundations. If you are a beginner, we recommend trying Maybelline's Fit Me Foundation. It comes in both matte and dewy finishes in over 45 shades for a diverse range of skin tones.
[ Read: 10 Of The Best Foundations For Combination Skin ]
Concealer – A Magical Quick-Fix
Once you have your primer and foundation on, your skin can look quite amazing. However, nobody's perfect, and we all have days where our skin refuses to cooperate with us. From angry zits to redness and dark circles to spots, concealer comes in handy to fix all your skin issues instantly.
Use a concealer brush or your fingertips to apply concealer. If you want it to look natural and undetectable, make sure you blend it out thoroughly.
No matter what your skin type, it is a good idea to have two concealers on hand – one to cover spots, and one to cover dark under-eye circles. We recommend NYX's HD Photogenic Concealer for spots and Maybelline's Instant Age Rewind Eraser for dark circles.
[ Read: Best Liquid Concealers Available In India – Our Top 10 ]
Check out the difference between foundation and concealer, concealer vs foundation.
Concealer vs Foundation vs Primer
Primer
Foundation
Concealer
What is it?
The base that allows all your other makeup to go on smoothly by creating an extra layer between your skin and the makeup.
Closely resembles your skin color and is applied over a primer.

 

A kind of color corrector that helps brighten your skin and hide imperfections.
Use
It helps makeup last longer while keeping oil and shine at bay.
It evens out your complexion while hiding blemishes and redness.
Masks dark circles, large pores, age spots, and blemishes
Types Available
Cream, gel, and powder
Liquid, stick, cream, and mousse
Liquid, balm, cream, and stick
Makeup Step
Step #1
Step #2
Step #3
We hope we helped you understand the fundamental difference between primer, foundation, and concealer. What does your makeup routine consist of? Let us know in the comments section below.
Recommended Articles
The following two tabs change content below.