20 Different Types of Sleeves Design Patterns
Include the varieties that accentuate your body type and transform your bland closet.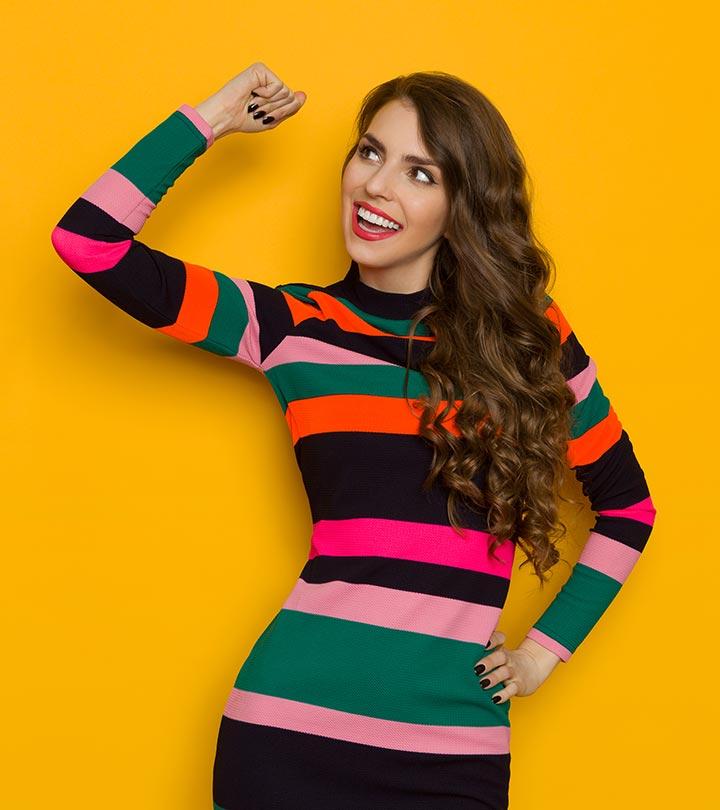 If you want to know about all the different types of sleeves that exist, then you should be glad to know that you are on the right page because we are going to address this requirement of yours. In this article today, we will help you understand all the types of sleeves and how they make a significant difference to your looks. Once you have a clear idea of what all these sleeves are like, you can choose from a wide range of options according to your taste, body type, and requirements easily. But to achieve that goal, you will need to scroll down and give this article a read. So without holding yourself up any longer, go ahead and get started.
Ace The Look
Occasion: Dress up or dress down your sleeves according to the occasion. Bell sleeves and off-shoulders work well in casual settings, while full sleeves and cap sleeves are good for formal events.
Body Type: Adjust the sleeve length to flatter your body type. End the sleeves at waist height if you have a defined waist, avoid wrist-length sleeves if you have large hips, and choose above or below waist-length sleeves if you don't have a defined waist.
Shoulders: To make your shoulders look broader, go for puffed sleeves or gathered shoulders. If you want them to look narrower, choose raglan or drop sleeves.
Pattern: When it comes to heavy-set arms, choose solid shades and vertical lines over bold patterns and horizontal lines as this will create a flattering and streamlined appearance.
Different Sleeve Lengths
Sleeve length changes with the style, and it should also work in tandem with the design. There are a set of standard sleeve lengths you need to know about. You can tweak them further according to the design you wanna wear.
Short sleeves – A little below the cap sleeves and a tad bit shorter than the elbow length. Another version of this is arm-length sleeves that stop a few inches above your elbow.
3/4th Sleeves – 3/4th sleeves or three-quarter sleeves run down till just below your elbow.
Full Sleeves – It is quite self-explanatory; they are full length and fully cover your arms.
All of these have variations and are the basis for the different types of sleeve designs we are going to discuss shortly.
20 Different Types of Sleeve Designs and Their Names
1. Raglan Sleeves
Raglan sleeves come in all lengths and are a popular choice for bodycon dresses, casual tops, and T-shirts. Unlike regular sleeves, these sleeves begin at the neck, run over the shoulder, and continue down your arm.
Best Suited For – T-shirts, tops, and bodycon dresses.
2. Kimono Sleeves
Kimono sleeves are inspired by the Japanese traditional Kimono attire. They are wide, long, and loose. This style of sleeves is catching up and is an attractive choice for both western and Indian attires.
Best Suited For – Blouses, tops, and dresses (both long and short).


Did You Know?
In ancient Japan, married women used to have short Kimono sleeves sewn close to the body of the Kimono as a symbol of their fashionable taste. On the other hand, unmarried women used to have long sleeves.
3. Bishop Sleeves
Remember the old Bishop-style dresses and shirts you would see in period dramas? That's the origin of this style. It has taken many forms to fit the contemporary bill. Bishop sleeves are full-length, fitted near the elbow, and then open up as they move down to the wrist. They form a buttoned or zipped cuff.
Best Suited For – Western tops and one-piece dresses.
4. Off Shoulder Sleeves
Off-the-shoulder sleeves are not alien to us and have been in vogue for a while now. They are open, bare, and start a little below the shoulder bone. They come in all lengths and sizes; it's a personal choice.
Best Suited For – Blouses (sarees lehengas), one-piece dresses, tops, maxi dresses.
Leenata Kasawlekar, a fashion blogger, shares her experience of styling an off-shoulder top to create the perfect summer outfit. She writes, "For this look, I paired a short, pencil skirt with a beautiful, lace off-shoulder top. The top is very feminine, pretty, and comfortable. Love the lace material and the small tie-ups on the sleeves (i)." She adds, "This look is very chic and is apt for a brunch party or if you're just hanging out with your friends."
5. Butterfly Sleeves
They are a combination of cap sleeves and puffed sleeves. They are just small extensions to your shoulder and delicately sit on the garment. Unlike puffed sleeves, they do not taper. Perfect for deep neck tops or dresses. Flutter sleeves are also similar to butterfly sleeves but are shorter, wider, and looser.
Best Suited For – Tops, dresses, kurtis, and blouses.
6. Puffed Sleeves
Puffed up sleeves are short and gathered in a way to make them look like puffs. They go well with traditional sarees, short dresses, shirts, and flowing tops. They draw attention to your shoulders and the tops of your arms. You can avoid them if you are not confident about your arms.
Best Suited For – Traditional attires, short tops, tunics, and shirts.
7. Cap Sleeves
As the name suggests, cap sleeves are just caps over your shoulders. They are one of the shortest sleeve styles.
Best Suited – Any Western or Indian attire.
8. Angel Sleeves
Imagine the wings of a fairy and how they would look if attached to a dress? Yes, that's how they look, and that's the inspiration for this sleeve type too. They look different depending on the length of the sleeves, but you get the drill, don't you?
Best Suited – Attires with high necks – both Indian and Western.
9. Bracelet Sleeves
This sleeve design stops just a little above your wrist, perfect for showing off a bracelet, and hence the name. Bracelet sleeves are longer than 3/4 sleeves but shorter than full-length sleeves.
Best Suited – Attires with high necks – both Indian and Western.
10. Cuff Sleeves
Cuff sleeves, rolled-up sleeves, or shirt style – whatever you call it, are sleeves that come with buttons and an inbuilt fold. What started as a rolled-up style for shirts became a big deal and took over the clothing industry.
Best Suited – Kurtis and any Western tops.
11. Bell Sleeves
Bell sleeves come in all lengths, and are flared exactly like your bell-bottom pants. They are straight and tapered till the end of the sleeve, and then ruffle out.
Best Suited – Any Indian or Western attire.


Did You Know?
Bell sleeves were first noticed on the dresses of clergymen during the Medieval times. These were later adapted by the upper class people of France and England.
12. Half Sleeves
This one is pretty self-explanatory – they cover a part of your arm, till above your elbow. Some call them quarter sleeves. When we talk about half sleeves, it has more to do with the length than the design per se. Hence, there is so much you can do with it, and the variations are a personal choice.
Best Suited – Any Indian or Western attire.
13. Long Sleeves
Long sleeves are long and cover your entire hand up until your wrist. They are tapered, snug, and charming. They have a sleeve pattern that makes your arms look elongated. Look great with bridal wear, sarees, and kurtis – in fact, just about anything. This is the preferred sleeve design for suits like anarkali and chikankari.
Best Suited – Blouses, bridal dresses, one piece dresses, shirts or Western tops.
14. Cape Sleeves
Cape sleeves are an overlay and usually a sheer extension to the bodice of your dress. They look like an extension to your sleeves. Some of them are built into the top, while some of them are an attachment. These are the preferred sleeve design for gowns and can significantly elevate the overall look.
Best Suited – Bridal dresses, lehenga blouses, and long gowns.
15. Petal Sleeves
These are a slight variation of cap sleeves and are sometimes known as tulip sleeves. The fabric is overlapped to look a little bit like a tulip or petals.
Best Suited – Any Indian or Western attire.
16. Open Sleeves
Open sleeves or cold shoulders have caught up like wildfire over the last few seasons. People who are not comfortable wearing sleeveless dresses can try this sleeve pattern since it is not completely open, yet stylish. You could also try this style with a spaghetti strap.
Best Suited For – Blouses, crop tops, lehengas, and any western attires.
17. Slit Sleeves
Slit sleeves are usually long or are 3/4th of the length of the arms. They are cut-out with a slit in the front, more like open sleeves, and cuff down at the end of the sleeve. A style that goes with almost any kind of outfit.
Best Suited For – Blouses, flowing tops, and one piece dresses.
18. Batwing Sleeves
Have you ever seen a bat and its wings? Yes, this style is a replica of bat wings. The sleeves are loose and come with a deeper armhole. They are also called Dolman sleeves. They can sometimes be opened like a kaftan style or closed to look like an extension of the inseam. Either way, this style is fun and adds to the aesthetics of the outfit.
Best Suited For – Western tops, tunics, and short dresses.
19. Poet Sleeves
Behold the romantic allure of poet sleeves, a poetic echo in the world of fashion. These sleeves, billowy and graceful, cascade like verses on a page. They gather at the wrist, reminiscent of a bard's poetic flourish. Best suited for flowing dresses and bohemian blouses, poet sleeves infuse a touch of whimsy and timeless elegance into any ensemble.
Best Suited For – Flowing dresses and bohemian blouses
20. Juliet Sleeves
Step into the pages of a Shakespearean tale with Juliet sleeves, the epitome of romantic fashion. Inspired by the iconic Shakespearean character, these sleeves are puffed at the shoulders and gather at the wrist, creating a soft, feminine silhouette. Perfect for gowns and ethereal dresses, Juliet sleeves captivate with their timeless charm, adding a touch of classic romance to modern wardrobes.
Best Suited For – Gowns, period dresses
Other than these sleeve types, you could go for traditional popular sleeve styles like printed, striped or solid sleeves depending on the style of the outfit or dress. Or you could go for trendy split sleeves that are found in blazers.
Infographic: Top 5 Sleeves Design Patterns To Experiment With
Sleeve patterns have been attracting the attention of fashionistas because of their different styles. These patterns match effortlessly with both Indian and Western outfits such as blouses, kurtis, tops, and dresses. You can wear these patterns to any party from casual hangouts to red carpet events.
Check out the infographic below to know the top five sleeve patterns curated just for you to slay at your next big party!


Sleeves can be differentiated based on their lengths and designs. So, whether you want traditional or modern and new sleeve designs, this compilation of types of sleeves will surely help you make the right decision. According to your preference or the occasion, you can choose from short, 3/4 length, or full sleeves. From raglan, bishop, kimono, and puffed sleeves to angel, bracelet, cuff, and bell sleeves, there are endless options in which you can customize your dress sleeves. While some are dramatic and flowy, like the cape, slit, and batwing sleeves, others are understated and simplistic, like the petal, cuff, and raglan sleeves.
Frequently Asked Questions
What are lantern sleeves?
A lantern sleeve is a type of long sleeve that balloons out from the elbow to the wrist and then gathers and closes around the wrist.
What is a Juliet sleeve?
A Juliet sleeve is a long tight sleeve that puffs out at the top.
What is a Gigot sleeve?
A Gigot sleeve, also known as a leg-of-mutton sleeve, is a type of long sleeve that balloons out at the top and tapers around the wrist.
What is a Tulip sleeve?
A tulip sleeve is a short sleeve with one seam that resembles tulip petals.
What are Dagged sleeves?
A dagged sleeve is created by slashing or cutting the sleeve fabric into simple, decorative, or elaborative shapes.
What is a drop sleeve?
A drop sleeve is a long sleeve that drops onto the arms and ends.
Key Takeaways
Go with puff sleeves to add volume to your shoulder and to appear more confident.
Cap sleeves make your dangly arms look more defined.
Wear kimono sleeves for a casual summer look, while bishop sleeves can give a more formal look.
Keep an eye on the latest trends to decide which sleeves to put on!
Learn about 30 different types of sleeves with their names! From bell to bishop, get to know them all! Check out the video below.
Personal Experience: Source
i. Off-shoulder love | Summer look series
https://stylesprinklers.wordpress.com/2018/05/11/off-shoulder-love-summer-look-series/
The following two tabs change content below.