DIY Bath Bombs: Make Your Own Bath Bombs At Home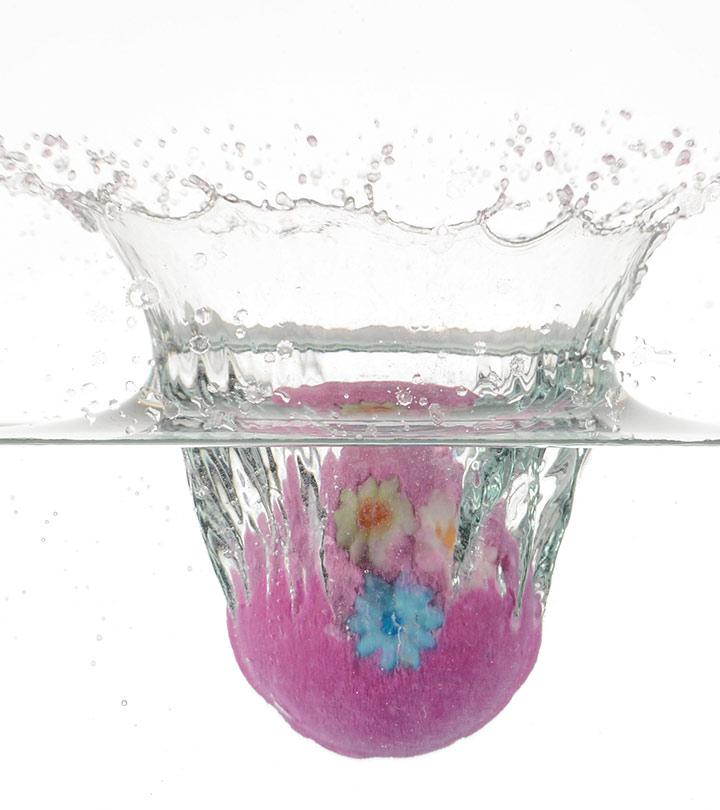 There is nothing more satisfying than soaking yourself in a pool of heavenly fragrances and fizz. Bath bombs can take your bathing experience to another level, making it a luxuriously pleasurable affair.
Bath bombs are packed with oils, fragrances, and salts that heal your mind and body in addition to exploding into a galaxy of color in your bathtub. You can buy them, of course, but creating one is an experience in itself. Not only do you get to customize it, but you also get to don the hat of a perfumer and a formulator at the same time. Sounds fun? Then, dig into this fizzy fun with this easy DIY recipe!
How To Make Bath Bombs At Home
Before you start, you need to gather the equipment you need to make your bath bomb. These are easily available online. Here are the things you will need.
Bath Bomb Making Kit
Measuring cups
A big glass bowl (glass is non-reactive and thus works best)
A whisker or a wooden spatula
Silicone mold
Ingredients For Making A Bath Bomb
Baking soda is the backbone of your bath bomb. It helps form the fizz and foam that you get right when the bomb hits the water.
Along with baking powder, citric acid adds to the fizz.
Arrowroot Or Cornstarch (½ cup)
If you have ever used a bath bomb, I am sure you love that silky feeling it gives to your skin. Cornstarch is the ingredient responsible for this.
Magnesium sulfate or Epsom salt is often used for relieving tension, soothing muscle ache, and treating other skin issues like acne. It has therapeutic value and is easily absorbed into your skin.
Almond oil keeps the skin moisturized and prevents drying. If you want to get a bit fancy, you can replace almond oil with argan oil, olive oil, apricot oil, or sea buckthorn oil.
Essential Oils (20-30 drops)
Essential oils have therapeutic value and also make the bath bomb fragrant. You can try these following blends for your bath bomb:           
Rose And Patchouli: Use 15 drops of patchouli essential oil and 25 drops of rose essential oil.
Lemon And Hibiscus: Use dried hibiscus flowers (powdered) and 20 drops of lemon essential oil.
Lavender, Lemon, And Vanilla: Use 10 drops of lemon essential oil, 20 drops of lavender essential oil, and ¼ teaspoon vanilla extract.
The Forest Fairies Essential Oil Blend: The forest fairies blend is a unique mixture of rosemary (15 drops), cedarwood (4 drops), sweet orange (7 drops), and peppermint (8 drops) essential oils.
Optional Ingredients
Food coloring (4-6 drops): You can use a single color or a mixture of different colors.
Biodegradable glitter
Dried flowers (rose, hibiscus, chamomile, or any other flower)
Step By Step Instructions
Step 1
Take a large bowl and add baking soda, cornstarch, Epsom salt, citric acid, and other dry ingredients (like flower petals and the biodegradable glitter). Use a whisk to mix thoroughly. Make sure there are no clumps left.
Step 2
Now is the time for the wet ingredients. In a separate spray bottle, mix the food color (if you are using), essential oils, and other oils. Shake well. Smell it once. You can add more essential oil if you want. If you are not happy with the fragrance, you can also adjust it by adding scents such as cinnamon, coffee, vanilla, or cocoa. Talking about the color, feel free to play around, but do not add more than 4 or 6 drops.
Step 3
This is the most critical step. Mix the wet ingredients with the dry mixture slowly. Keep whisking as you spritz the wet ingredients. Once the fizz begins to appear, slow down a bit. The consistency of the mixture should be like damp sand (not too wet and not too dry).
Step 4
Once the mixture is ready, you need to hurry up a bit as you do not want it to go dry. Take the molds and quickly (and firmly) press the mixture into them.
Step 5
Allow the bath bombs to dry inside the molds. If the molds have design details, it is better to leave them for an entire day before taking them out.
Before you go for a bath, throw one bomb in your tub and enjoy the explosion of colors and fragrance! You can pack the rest in cellophane or shrink wrap bags and gift them to your loved ones.
If you are making them for the first time, you may face some issues. Here are a few tips that can help.
Additional Tips For Nailing Your DIY Bath Bomb
Has The Bath Bomb Crumbled?
This is pretty common with first-timers. While taking it out of the mold, the bath bomb can crumble because it is not pressed firmly and is too dry. When you press it firmly, there's no air space left. If it's too dry, spray some witch hazel into it and then press back – with firmness.
Is The Bath Bomb Glued To the Mould?
This means it has excess water and cornstarch. Add baking soda and citric acid in the ratio of 2:1 to the mixture and then try pressing it into the mold.
Has The Bath Bomb Softened?
This happens due to excess water content. To solve this issue, put the mixture into a bowl and add a bit of baking soda and starch and then put it back into the mold.
Has The Bath Bomb Developed Cracks?
This is because of the excess water content – which can cause it to react and release carbon dioxide, leading to cracks.
A relaxing soak is all you need to wash away all your tiredness after a long day. And a handmade bath bomb can take that experience several notches higher. Besides, it makes for a perfect gift for your family and friends at gatherings and reunions. Try making this bath bomb at home and use it. Do not forget to share your experience with us. Have fun!
The following two tabs change content below.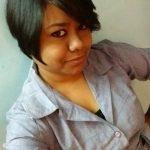 Latest posts by Ramona Sinha (see all)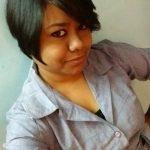 Ramona Sinha
Ramona is a journalist-turned-content writer. She holds a Master's degree in English Literature and has been writing for the digital world for over five years. She specializes in writing for Skin Care. She has done a certificate course titled 'Dermatology: Trip To The Skin', offered by Novosibirsk State University. She believes that beauty begins with a good skin care regimen and is on a mission to eliminate all toxins from her routine. She helps and guides readers in selecting products and ingredients specific to their skin type/issue. When Ramona is not working, her books and passion for music, good food, and traveling keep her busy.