DIY Body Butter Recipe – How To Make Body Butter At Home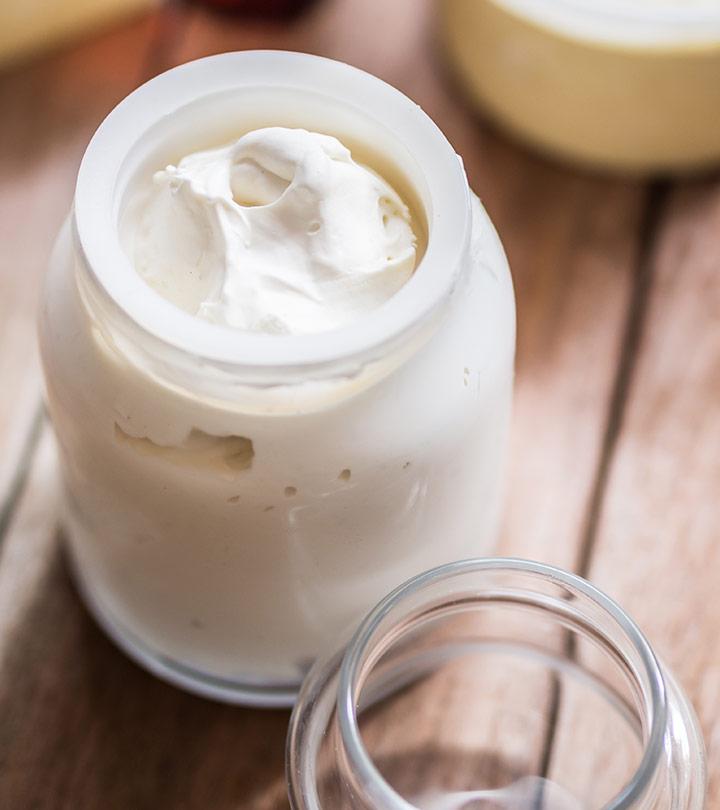 Moisturization is crucial for the skin. We'd all agree on that. When it comes to moisturization, most of us cannot think beyond body lotions and creams. Have you ever thought of treating your skin with body butter? If you are wondering what body butter is, don't worry, we've got you covered.
Body butter is a natural substitute for chemical-laden commercial creams and lotions. It is especially beneficial for parched skin during winters. It keeps your skin hydrated and smooth without weighing it down. And the best part is, you can whip body butter at home – which is what we have discussed in this article. Scroll down to find out!
Table Of Contents
What Is Body Butter?
Body butter is a moisturizer that keeps your skin healthy and hydrated. Its texture is similar to that of the butter we eat. It is extremely lightweight and glides smoothly on your skin. Body butters are usually made from minerals and fats that are extracted from botanical ingredients such as kokum, shea, cocoa, mango, etc.
Depending on the source, each butter has a unique texture and absorbency. Body butters are incredibly hydrating and nourishing for the skin. These are especially beneficial for those who have dry skin and need extra hydration. Some are absorbed quickly by your skin while some may feel a bit greasy.
Compared to creams and lotions, body butter is a bit thicker and tends to stay on your skin's surface for longer. This helps your skin retain moisture. However, it also depends on the type of butter you are using and the formulation.
Let's take a look at the kinds of butter that are generally used for making body butter.
Types Of Body Butter
1. Shea Butter
Shea butter is considered one of the best emollients. It is extracted from the shea tree found in Africa and is also known for its anti-inflammatory and therapeutic benefits (1). It is rich in essential fatty acids that promote collagen synthesis and help improve skin elasticity.
2. Cocoa Butter
Just a small whiff of this butter is enough to make you drool! Cocoa butter is the next in line in terms of popularity. It is rich in antioxidants, flavonoids, and minerals that play a crucial role in keeping your skin healthy (2). It is derived from cocoa beans. Cocoa butter was widely used for reducing stretch marks and scars in the ancient times.
3. Mango Butter
Mango butter is also an emollient that helps in retaining moisture in the skin. It is derived from the fat extracted from the mango kernel. This butter is rich in vitamins A, C, and E. Many claim that mango protects your skin from sun damage. So, it is often used by people to calm their skin after they have spent a long time in the sun.
4. Olive Butter
Olive butter is extremely moisturizing and can feel a bit heavy on your skin. However, it gets absorbed quickly. It doesn't get washed off easily, and that's why it is extremely nourishing for dry skin. It locks in moisture and shields your skin better than any other type of butter.
5. Almond Butter
Almond butter is extracted by grinding almonds into a smooth paste. Just like almond oil, almond butter is a natural emollient and ideal for massage. It blends easily with other oils and compounds. Cold pressed almond butter is loaded with natural vitamins and antioxidants. It is hypoallergenic and suits all skin types.
6. Kokum Butter
Kokum butter is derived from the kokum fruit. It has anti-inflammatory properties and can calm your irritated skin. It is also an emollient that helps in retaining the moisture barrier of your skin (3). Hence, it is excellent for all skin types, especially oily and acne-prone skin.
Pick any of the butters that you think will suit the needs of your skin and make natural and organic body butter. Here's the recipe.
DIY Body Butter Recipe: Make Body Butter At Home
Ingredients
¼ cup shea butter
¼ cup cocoa or mango or olive butter (you can pick any butter that you like)
¼ cup carrier oil (use cold-pressed sweet almond or jojoba or olive or argan oils)
1 ½ teaspoons arrowroot flour starch
36 drops essential oil (you may use a mix of peppermint, bergamot, wild orange, frankincense, lavender, or any other essential oil of your choice)
Method
Take the butter in a glass bowl.
Take a saucepan and fill it with water partially. Heat it.
Place the glass bowl containing butter on top of the saucepan. Let the butter melt completely.
In another small bowl, mix the arrowroot flour with the carrier oil and whisk it. Keep it aside.
Once the butter melts, remove the glass bowl from heat and let it cool down just a bit.
Add the arrowroot flour mixture to the butter and whisk.
Let it cool down. Put it in the fridge for 30 minutes and let it solidify a bit.
Once it is a bit hard, take it out and mix the essential oils. Whisk it again until it looks like whipped cream.
Take a small glass jar and scoop the body butter into it. Store it at room temperature and away from the sunlight.
You can store this body butter for at least six months. The best way to use a body butter is right after you come out of the shower. Take a bit of body butter and massage all over your body, especially your hands, feet, and elbows. Damp skin can absorb products better than dry skin.
This body butter can be used on babies too. It makes for an excellent gift for your family and loved ones. Try it today and let me know about your experience. You are surely going to love what it will do to your skin.
References
"Anti-Inflammatory Effects of Shea Butter..", ResearchGate
"Cocoa Bioactive Compounds..", Nutrients
"Antibacterial Activity of Polyphenols..", Indian Journal of Pharmaceutical Sciences, NCBI
The following two tabs change content below.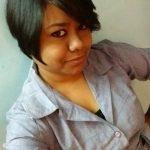 Latest posts by Ramona Sinha (see all)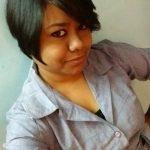 Ramona Sinha
Ramona is a journalist-turned-content writer. She holds a Master's degree in English Literature and has been writing for the digital world for over five years. She specializes in writing for Skin Care. She has done a certificate course titled 'Dermatology: Trip To The Skin', offered by Novosibirsk State University. She believes that beauty begins with a good skin care regimen and is on a mission to eliminate all toxins from her routine. She helps and guides readers in selecting products and ingredients specific to their skin type/issue. When Ramona is not working, her books and passion for music, good food, and traveling keep her busy.