How To Make Your Own Homemade Coconut Milk Shampoo?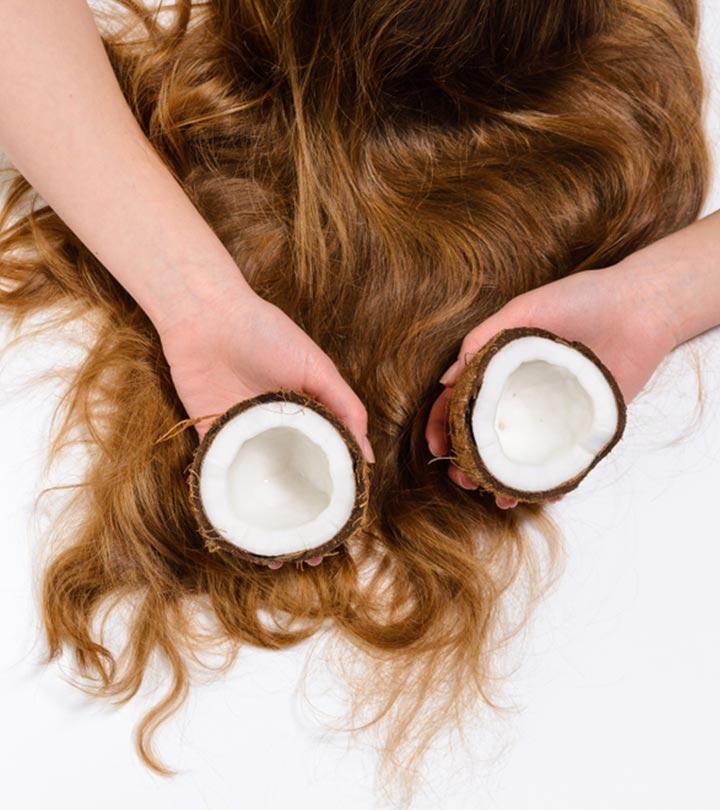 Have a sensitive scalp? Tired of going through trial and error to find the perfect shampoo for your hair? Try the DIY way. DIY shampoos give you the liberty to pick your ingredients, control the fragrance level, and avoid harmful chemicals and preservatives. Moreover, they are eco-friendly!
To help you start off, we have shared an easy-peasy recipe for DIY coconut milk shampoo. Scroll down and check it out.
Why Use Coconut Milk Shampoo?
While coconut oil (the fat) extracted from coconut flesh has immense skin and hair benefits, coconut milk is also garnering attention in DIY recipes. Although there is no scientific research to support coconut milk's hair benefits, the essential fats in it may add to its benefits. They include:
1. May Maintain The Scalp Health
Coconut oil and milk contain the same level of fatty acids (1). The eight fatty acids – lauric, myristic, palmitic, stearic, oleic, linoleic, capric, and caprylic acids – make virgin coconut oil a potent anti-inflammatory agent. These acids also protect the skin barrier (1). Hence, coconut milk may help keep your scalp and hair healthy.
2. May Strengthen The Hair Shafts
The fatty acids help coconut oil penetrate the hair shafts, minimize keratin loss, and strengthen them from within (3). They may help the coconut milk get absorbed into the hair shafts and supply essential nutrients.
3. May Prevent Hair Loss
Coconut milk contains linoleic acid. Topical application of this essential fatty acid may help improve scalp dermatitis and prevent alopecia and hair depigmentation (4).
4. Conditions The Hair
Coconut milk is preferred in DIY remedies for its hair conditioning effects. It works as a natural conditioner to keep your hair soft, frizz-free, and manageable.
Now that you know what coconut milk can do for your hair, scroll down to check the DIY shampoo recipe.
Homemade Coconut Milk Shampoo Recipe
You Will Need
½ cup of fresh coconut milk
2 teaspoons of coconut oil (or any vegetable oil)
2/3 cup of liquid castile soap
25-30 drops of any essential oil (Optional for fragrance)
An empty shampoo bottle or jar
A funnel
Method
Pour all the ingredients into the empty bottle.
Shake well to mix. You may use a wooden mixing stick.
Use the shampoo for washing your hair.
You can use this shampoo for a month.
The hair takes time to adjust to DIY shampoos. During the transition period, you may find your hair turn oily and weighed down. If you want to prevent that, use a post-wash apple cider vinegar rinse to freshen it up. Usually, homemade bath and hair products last for a month or two if preserved and stored properly.
How To Store Homemade Coconut Milk Shampoo
To increase the shelf-life of your DIY shampoo:
Store It In A Clean Bottle: The bottle should be sterilized and washed well with soap and water. Allow the bottle to dry completely before storing the shampoo.
Keep It Away From Moisture: Water can cause bacterial growth and reduce the shelf-life of your shampoo. Avoid storing it in the bathroom. Keep it in a cool and dry place.
Use Natural Stabilizers: Following the above two steps is sufficient for preserving your shampoo. However, to be extra cautious, you may use natural stabilizers like rosemary antioxidant (5% or 5 drops), grapefruit seed extract (6 drops per ounce of shampoo), or a few drops of vitamin E oil to preserve the shampoo.
Conclusion
Homemade coconut milk shampoo is a safe alternative to traditional shampoos. The ingredients are easily available, and the preparation does not need any extra effort. This shampoo is gentle on your hair and can help keep it soft, hydrated, strong, and healthy. Give it a try, and we are sure your hair will love it.
Expert's Answers For Readers' Questions
Is coconut milk shampoo good for dandruff?
There is no scientific proof that coconut milk shampoo can help with dandruff. However, it can keep your scalp clean and hydrated.
Does coconut milk shampoo promote hair growth?
There is no evidence to prove that coconut milk shampoo promotes hair growth. However, it contains linoleic acid, which was found to prevent alopecia.
Recommended Articles
4 Sources
4 Sources
4 Sources
The following two tabs change content below.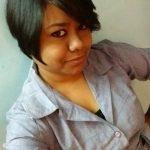 Ramona is a journalist-turned-content writer. She holds a Master's degree in English Literature and has been writing for the digital world for over five years. She specializes in writing for Skin Care. She has done a certificate course titled 'Dermatology: Trip To The Skin', offered by Novosibirsk State University. She believes that beauty begins with a good skin care regimen and is on a mission to eliminate all toxins from her routine. She helps and guides readers in selecting products and ingredients specific to their skin type/issue. When Ramona is not working, her books and passion for music, good food, and traveling keep her busy.