6 Easy Homemade Foot Soaks For Exfoliation, Relaxation, And Rejuvenation Do you have tired, achy feet? Or rough, callous feet? A simple homemade soak is a quick, cheap, and effective fix for these foot woes. The natural ingredients in them are safe to use and help in soothing and rejuvenating your feet by boosting blood circulation. They also nourish and hydrate your dry, parched skin. Foot soaks gently exfoliate the dead skin cells. This helps keep corns, cracked feet, psoriasis and eczema flare-ups, and microbial infections (toe fungus, athlete's foot) in check. Overall, foot soaks are therapeutic as they help in detoxifying and relaxing your body. Keep reading to find out how to pamper your feet with our easy homemade foot soaks!
Benefits Of Homemade Foot Soaks
Foot soaks are a great way to relax and pamper your feet at home. Some of their benefits include:
They make use of natural ingredients that are safe for the skin and the environment.
They are gentle on the skin and free from synthetic chemicals and toxins.
The antimicrobial activity of the homemade soaks helps treats athlete's foot and fungal infections.
They help softens calluses, corns, rough heels, and cracked skin by moisturizing and exfoliating the skin. This helps in keeping skin conditions such as psoriasis and eczema in check.
They soothe sore and tired feet, muscles, and joints. They also relieve soreness, itching, and burning by improving blood circulation.
It is a perfect remedy for people who spend long hours standing and have pain due to plantar fasciitis or ingrown toenails.
You can use homemade foot soaks for a quick pedicure. It is cheap and effective.
They deodorize smelly feet without the use of any synthetic fragrances or dyes.
It is a holistic way to get relief from stress, anxiety, and headache.
They are effective and fast-acting. They relax your tired body and promote good sleep.
Now that you know how great foot soaks are, let's check out how to make them.
Easy Homemade Foot Soak Recipes For All Your Foot Woes
Homemade foot soaks are generally safe. However, do check for any allergic reactions by doing a simple patch test on your forearm. Some of the common ingredients found in foot soaks are Epsom salt, Dead Sea salt, tea tree oil, coconut milk, lavender essential oil, honey, eucalyptus essential oil, peppermint oil, and bentonite clay. You can tweak these ingredients according to your needs and availability. This is another major advantage of using DIY homemade foot soaks.
Foot Soak For Dry Skin
Folk remedies suggest that honey and coconut milk nourish and moisturize the skin, while cinnamon is claimed to help in boosting blood circulation. Sea salt helps in exfoliting the dead skin.
What You Need
1 cup honey
1 cup sea salt
1 cup coconut milk
1 teaspoon cinnamon powder
Rosemary essential oil
What To Do
Mix the honey, sea salt, and coconut in a small bowl of boiling water.
Slowly add the mixture to a tub of lukewarm water.
Sprinkle the cinnamon powder and few drops of rosemary essential oil into the water.
Soak your feet in it for 20 minutes.
Gently scrub and wash your feet with warm water.
Dry them with a towel and moisturize them.
Frequency: Once a week
Foot Soak For Itchy Feet
Bentonite clay helps fight any bacteria and exfoliates the skin. Fungi and bacteria can cause irritation and itching on the skin. Apple cider vinegar has antimicrobial properties that can help in getting rid of them. Keep in mind that you need to consult a doctor if the itching persists.
What You Need
2 tablespoons bentonite clay
Peppermint oil
2 tablespoons apple cider vinegar
1/2 cup Epsom salt
 What To Do
Mix the clay with the apple cider vinegar to make a thick paste.
Apply this paste to your feet for at least 10 minutes or until it's completely dried.
Dissolve the salt and peppermint oil in the tub of hot water.
As you soak your feet, allow the clay to naturally dissolve and come off your feet.
Use an exfoliating brush, pumice stone, or washcloth to gently remove the leftover paste.
 Frequency: Once a week
Foot Soak For Exfoliation
Soften up the dry, dead skin on your feet with this foot soak. Epsom salt acts as a gentle exfoliant, while tea tree oil treats fungal infections and prevents foot odor. It gently refreshes your feet and helps soothe sensitive skin. It may help relieve the itchiness caused by psoriasis or eczema.
What You Need
1 fresh lemon
1 cup vinegar apple cider
3 cups Epsom salt
2 teaspoons baking soda
Few drops of tea tree oil
What To Do
Mix all ingredients together in a tub of lukewarm water and soak your feet in it.
After soaking your feet, use a pumice stone, exfoliating brush, or washcloth to gently remove excess dead skin.
Frequency: Once or twice a week
Foot Soak For A Relaxing And Foot-Refreshing Experience
Use this foot soak to unwind after a long day. A simple foot soak like this can help you get rid of all the aches and refresh you. Olive oil can gently moisturize and fight any inflammation in your feet, while lavender and rosemary oils relax your senses.
What You Need
2 tablespoons olive oil
5-20 drops of lavender and rosemary essential oils
2 cups Epsom salt
2 teaspoons of green tea
1/4 cup dried flowers, such as rose, chamomile, and lavender
What To Do
Mix all the oils in a large bowl.
Mix in the other ingredients. You can make this mixture in bulk and store it in an airtight container for up to 2 weeks.
Slowly dissolve the mixture into a tub of hot water.
Soak your feet in the tub for 20 minutes, then wash them with lukewarm water.
 Frequency: Once a week
Foot Soak To Soften The Skin
Aloe vera, coconut milk, and olive oil help in moisture retention and soften the skin. Eucalyptus oil relieves pain and has a refreshing effect on the skin. The skin-friendly, natural, and antifungal ingredients in this foot soak fight infections without causing any irritation. Try this foot soak for gentle, soft feet.
What You Need
1/2 cup coconut milk
2 teaspoons aloe vera
Olive oil (as required)
5–20 drops essential eucalyptus oil
 What To Do
Mix coconut milk and aloe vera slowly in the tub of lukewarm water.
Combine the essential and olive oil in a bowl before adding them to the bath.
Soak your feet in the tub for 20-30 minutes.
Wash your feet with lukewarm water.
Foot Soak For Achy Feet
This foot soak has essential oils and Epsom salt that help in softening dry, callused heels. They are said to improve blood circulation, which helps in soothing achy feet. However, the benefits of these ingredients have not been scientifically proven.
What You Need
1/2 cup Epsom salt
1 cup Dead Sea salt
5–20 drops essential oil of choice, such as peppermint, lavender, or rosemary (optional)
What To Do
Dissolve the salts in a tub of hot water.
Pour a few drops of the essential oils.
Add the mixture to the bath.
Soak your feet in the bath for 15-20 minutes.
 If you want to buy a foot soak with natural ingredients, here are our picks. Check out the best foot soaks available right now below.
Best Foot Soaks Available Right Now
1. Purely Northwest Tea Tree Oil Foot & Nail Soak
This 100% natural tea tree foot soak is therapeutic as it helps alleviate toenail fungus, athlete's foot, and stinky foot odor. This foot soak is free from synthetic fragrances as it is formulated with 100% natural ingredients.
Pros
100% natural
No synthetic fragrances
Gentle formula
Suitable for eczema and psoriasis
Keeps your feet odor-free
 Cons
2. FineVine Organics Daily Remedy Calming Lavender Foot Soak
FineVine Organics Daily Remedy Calming Lavender Foot Soak leaves your feet clean and healthy. It has moisturizing ingredients like jojoba oil, aloe vera, and vitamin E that soften calluses and cracked heels.
 Pros
Soothes the feet
Antifungal properties
100% natural
Moisturizes the skin
Vegan
Paraben-free
Gluten-free
Doctor-approved
Cons
None
Now, let's check out the safety tips you need to keep in mind when using a foot soak.
Safety Tips And Aftercare
Do a patch test on your forearm to check for allergies to any of the ingredients.
Ensure the water is not too hot before submerging your feet in the tub.
Do not use foot soaks if you have open sores, cuts, or ulcers on your feet.
Exfoliate your feet with a pumice stone, brush, or muslin cloth after using a foot soak. Do not use a razor or scraper to remove dead skin.
Lock in the moisture by slathering a good moisturizer or oil after using a foot soak. You can also wear socks overnight or for a couple of hours after the foot soak.
Elevate your feet for at least 20 minutes before drifting off to sleep.
 Conclusion
Pamper and heal your feet with homemade foot soaks. They help in relaxation as they improve blood circulation and relieve pain. They are effective in fighting fungal infections, reduce stress, soften calluses and corns, and soothe eczema and psoriasis flare-ups. Rejuvenate your body and relieve muscle cramps, headaches, and anxiety by using these DIY foot soaks.
Sources
The following two tabs change content below.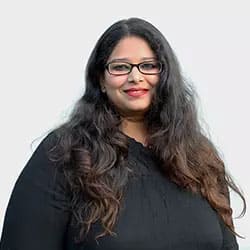 Annie Jangam is a Molecular Biologist with 7 years of research experience in Rice Functional Genomics and Nutrient Signalling with International Publications in Abiotic stress, Nitrogen, and G-protein signaling. She specializes in writing on Health and Wellness. She has been an avid reader since childhood and is passionate about stories that help decipher life and its meaning. She believes in Human Rights for all and that one should "love others like we love ourselves."