DIY Hair Gel Recipes For Silky Smooth Hair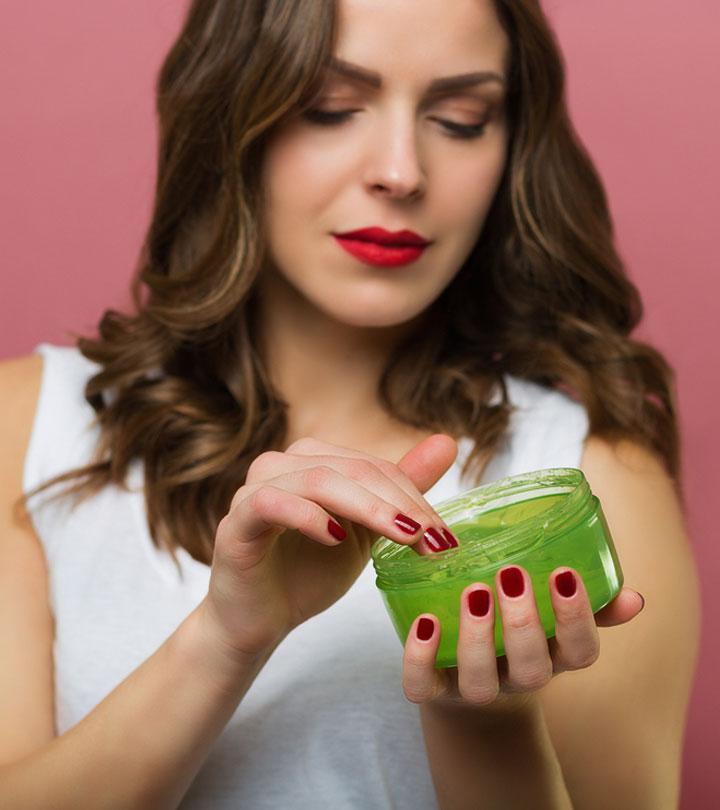 Hair gels are great for taming frizz, enhancing your curls, and giving your hair a slick finish. They also add texture, volume, and shine to your tresses, making them look great all day long. It is no surprise that hair gels are an indispensable part of every fashionista's hairstyling routine.
However, commercial hair gels can cause more harm than good in the long run. They contain alcohol that strips the natural oils, making your hair dry and breakage-prone, leading to split ends and internal damage.
Does this mean you have to stop using hair gels? Not at all! Shift to natural, non-toxic DIY hair gels you can whip up at home! Scroll down and check the recipes.
Are Natural Hair Gels Really Effective?
Yes, they are effective and healthy for your hair. Commercial hair gels are loaded with chemicals and drying ingredients like alcohol. These can dry out the hair, irritate the scalp, and cause product buildup, leading to hair fall.
Homemade and natural hair gels contain natural ingredients that are gentle on your hair and scalp. When prepared and stored correctly, DIY hair gels can be as effective as (or even better than) store-bought ones.
Using DIY hair gels made of nourishing ingredients like aloe vera, flaxseeds, olive oil, jojoba oil, and lemon juice adds shine and bounce to your hair and improves your hair health.
If you are ready to switch to natural alternatives, check out the 5 easy and highly effective hair gel recipes in the next section.
Diy Hair Gel Recipes for All Hair Types
Flaxseeds are brimming with nutrients like omega-3 fatty acids, magnesium, and zinc (1). They may keep the hair healthy minus any damage.
You Will Need
1/4 cup of flaxseeds
2.5 cups of water
How To Make
Boil the flaxseeds for 7-8 minutes, stirring often.
Let it cool down.
Once the gel thickens, strain it with a cheesecloth.
Store it in an airtight container and refrigerate. The gel will stay for two weeks.
2. Aloe Vera Hair Gel
Aloe vera is an emollient that prevents drying and is good for the skin (2). Applying aloe vera to the hair may also have a similar effect and prevent excessive dryness
You Will Need
1 large aloe vera leaf
2-3 drops of peppermint or lemon essential oil (optional)
1 tablespoon of olive or coconut oil (optional)
How To Make
Cut open the aloe vera leaf with a knife and scoop the pulp.
Blend until smooth.
Store it in a glass jar. You can use this pure aloe vera gel as it is.
Optional Steps
Add essential oils to the blend for additional fragrance.
Add olive or coconut oil for additional moisturization.
3. Vegan DIY Hair Gel With Agar-Agar
Gelatin is often used in DIY hair gel recipes. However, if you want a cruelty-free option, you can use agar-agar. It is derived from seaweed and has a jelly-like texture, perfect for hair gels.
You Will Need:
1/2 teaspoon of agar-agar flakes
1 cup of water
1 tablespoon of aloe vera gel
2-3 drops of lavender or rose essential oil (for fragrance)
How To Make
Activate the agar-agar by soaking it in water for five minutes.
Boil the agar-agar mixed water for five minutes. Stir continuously.
Let it cool down. Mix it with aloe vera gel and essential oils.
Store in a glass jar and refrigerate. It will stay for two weeks.
4. Moisturizing Hair Gel For Dry Hair
This natural hair gel incorporates olive oil in a flaxseed gel base to moisturize, nourish, and style dry hair. Olive oil has anti-inflammatory properties and promotes hair growth (4).
You Will Need
1/4 cup of flaxseeds
2.5 cups of water
1 tablespoon of olive oil
3-4 drops of any essential oil (for fragrance)
How To Make
Boil the flaxseeds. Stir continuously until the gel thickens.
Allow it to cool down and strain the gel through a cheesecloth.
Mix olive oil and the essential oil with the gel.
Store it in an airtight glass jar and refrigerate. This batch can last you around two weeks.
5. Refreshing Citrus Hair Gel For Oily Hair
Oily hair is difficult to style. This hair gel with lemon and tea tree oil is excellent for oily hair and scalp. Anecdotal evidence suggests that the antibiotic properties of lemon can curb scalp problems and eliminate greasiness. Tea tree essential oil has antimicrobial properties and can keep the scalp healthy (5).
You Will Need
1 large aloe vera leaf
3-4 drops of tea tree essential oil
1 tablespoon of lemon juice
How To Make
Slice open the aloe vera leaf and scoop the gelatinous pulp.
Blend the aloe vera pulp with the lemon juice and essential oil.
Store it in a glass jar and refrigerate. It will stay for up to two weeks.
DIY hair gels are simple to make and also beneficial for your hair health. Here is how to use them.
How To Use DIY Hair Gel
The natural hair gel works best on damp hair. Apply it to towel-dried hair and then style accordingly. For proper application,
Take a small amount of hair gel and rub it between your palms.
Gently run your hands through the length of your hair.
Comb with a wide-toothed hair brush.
You may blow dry your hair on a low heat setting.
Grabbing a jar of your regular hair gel from the supermarket may seem easy. However, taking out a few minutes to make homemade hair gel with natural ingredients will be more beneficial in the long run.
Benefits Of Using Natural Homemade Hair Gels
Homemade hair gels are made of non-toxic and natural ingredients that are gentle on your hair and scalp.
Making your own hair gel lets you customize a recipe according to the unique needs of your hair.
Natural products moisturize and nourish your scalp and hair from within.
Most DIY hair gels cost a fraction of the price of popular store-bought ones.
DIY hair gels suit all hair types, including dry, normal, oily, curly, straight, and wavy hair.
Homemade hair gels are made of plant-based ingredients and are cruelty-free and eco-friendly.
If you run out of your homemade hair gel, here are a few natural hair gel alternatives you can use instead.
Natural Hair Gel Alternatives
1. Homemade Sugar Hairspray
This alternative seems to work for many people who have tried it. The results may vary from individual to individual.
To prepare it,
Dissolve two tablespoons of sugar in a cup of warm water.
Use this hairspray on freshly washed hair and style as usual.
You can add 2-3 drops of lavender oil for fragrance.
2. Coconut Oil
Coconut oil can be used as a styling product instead of hair gel. It moisturizes the hair and keeps it healthy (6). Follow these steps to style your hair with coconut oil:
Wash your hair with a gentle shampoo and towel dry.
Apply a few drops of coconut oil to damp hair.
Comb to style your hair.
3. Lemon Hairspray
Lemon has a refreshing fragrance, and this spray can keep your hair smelling fresh all day long.  To prepare lemon hairspray,
Mix the juice of a lemon with two cups of water.
Add a teaspoon of baking soda to balance the acidity.
Spray liberally on damp hair and comb.
4. Coconut Milk
Fresh coconut milk conditions the hair and is a good alternative to hair gel. Here is how you can use coconut milk:
Wash your hair with your regular shampoo and towel dry.
Apply a little coconut milk to the length of your damp hair.
Style your hair as usual.
5. Rose Water Hair Spray
If you don't have any hair gel, you can try this rose water spray instead. It has a mild floral fragrance and keeps the hair feeling refreshed.
Warm a cup of natural rose water or distillate.
Add two tablespoons of sugar and mix until it dissolves.
Spritz your freshly shampooed hair with this spray liberally.
Style your hair with a wide-toothed comb.
Conclusion
DIY hair gels are a safe option for your hair and lighter on the pocket. Moreover, you can customize the ingredients according to the unique needs of your hair. So, the next time you are tempted to buy a commercial hair gel, reach for your kitchen cabinet instead and whip up one of these amazing natural DIY hair gels!
Expert's Answers For Readers' Questions
What can I use instead of hair gel?
You can use coconut oil, coconut milk, or a natural leave-in conditioner like aloe vera as an alternative.
How do you make hair gel without gelatin?
You can use agar-agar instead of gelatin.
6 sources
Stylecraze has strict sourcing guidelines and relies on peer-reviewed studies, academic research institutions, and medical associations. We avoid using tertiary references. You can learn more about how we ensure our content is accurate and current by reading our
editorial policy
.
Recommended Articles
The following two tabs change content below.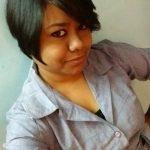 Latest posts by Ramona Sinha (see all)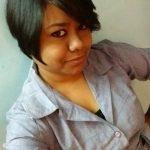 Ramona Sinha
Ramona is a journalist-turned-content writer. She holds a Master's degree in English Literature and has been writing for the digital world for over five years. She specializes in writing for Skin Care. She has done a certificate course titled 'Dermatology: Trip To The Skin', offered by Novosibirsk State University. She believes that beauty begins with a good skin care regimen and is on a mission to eliminate all toxins from her routine. She helps and guides readers in selecting products and ingredients specific to their skin type/issue. When Ramona is not working, her books and passion for music, good food, and traveling keep her busy.