DIY Hair Oils For Different Hair Problems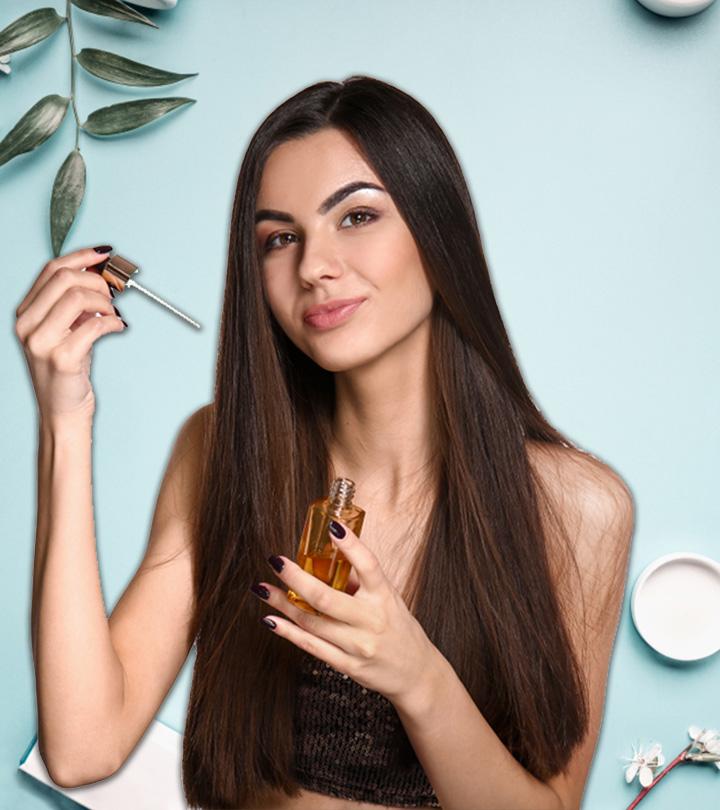 Massaging your scalp with hair oils is an easy way to stop excessive hair fall. It improves blood circulation, nourishes the scalp, and strengthens the hair follicles. To provide your hair with a chemical-free oil treatment, you can prepare your hair oil at home. How? Read on to know about the oils that work for hair growth and the recipes of the 5 best DIY oils for thick hair. Scroll down for more information!
Best Oils For Hair Growth
Coconut oil is rich in saturated fats and can penetrate the hair shafts to provide deep moisturization. A study shows that coconut oil also helps reduce protein loss  (1).This oil works wonders for low-porosity hair or 4C curly hair by detangling the knots. You can use virgin coconut oil for a relaxing scalp massage.
Almond oil is an emollient and has anti-inflammatory properties (2). It is lightweight and ideal for fine and straight hair. Click here for the benefits of almond oil for your hair.
Castor oil is a thick and viscous oil that is extracted from Ricinus communis plant. Anecdotal evidence suggests that castor oil can help promote hair growth and thicken your eyebrows and eyelashes. However, the viscous nature of this hair oil makes it a little difficult to apply and rinse.
Note: Dilute castor oil with another oil and use it only on your scalp.
Hibiscus oil is a red-colored oil extracted from the hibiscus flowers. A study found hibiscus leaf oil to be more potent for hair growth than the one extracted from the flower (3). Hibiscus oil has been used in India since ancient times for thick and luscious locks. Moreover, it has a pleasant smell, hydrates the hair, and prevents dandruff.
Jojoba oil possesses anti-inflammatory properties and is widely used as a skin care ingredient (4). It also nourishes the hair and stimulates its growth.
Argan oil is light as a feather.  It can be used for scalp massaging and styling rough, dry hair. It is composed of monounsaturated and saturated fatty acids, tocopherols, polyphenols, sterols, triterpene alcohols, and squalene (5). Argan oil helps keep the scalp healthy, prevents hair breakage, and makes the hair smooth and shiny.
Apart from these oils, essential oils are also great for hair growth and adding a beautiful, relaxing aroma to your DIY hair oil. Here's a list of the essential oils you can use.
Best Essential Oils For Hair Growth
A study showed that peppermint oil helped increase the number of hair follicles, hair follicle depth, and thickness in mice (6). This oil has a soothing effect on the scalp and can also help reduce dandruff.
A study confirms that lavender oil can be used for hair growth (7). Lavender oil, when applied to the scalp with a carrier oil (jojoba or grapeseed oils) can be a safe and effective therapy for alopecia areata (8).
Rosemary essential oil can also be used for treating androgenic alopecia or female pattern hair loss (9). It helps reduce scalp itchiness, nourishes the scalp, and stimulates the hair follicles.
Cedarwood oil helps balance oil production, has antifungal and antibacterial properties, reduces hair loss, and promotes hair growth. Along with a carrier oil, cedarwood oil can also help treat alopecia areata (8).
Chamomile oil has relaxing effects and is good for soothing the scalp. It also helps transform rough hair into soft curls.
These essential oils are beneficial for hair growth. Now, get your wands out! We are going to prepare the magic oils for spellbinding thick hair!
5 Best DIY Hair Oil Treatment Recipes
1. Lavender And Coconut Oil For Hair Growth
You Will Need
1 drop of lavender essential oil
10 drops of coconut oil
Directions
Mix the lavender essential oil and coconut oil. Shake well.
Massage this oil mixture onto your scalp and hair.
Shampoo your hair and apply argan oil.
Note: You can create a batch of this blend and store it for future use.
2. Peppermint And Almond Oil For Hair Growth
You Will Need
1 drop of peppermint oil
15 drops of almond oil
Directions
Mix the peppermint and almond oils.
Shake well and store in a dry place.
Massage this oil blend onto the scalp in a circular motion.
Leave it on for 15 minutes and wash your hair.
Note: Do a patch test before using peppermint oil. If you have a tingling effect on your scalp, avoid using it.
3. Rosemary, Argan And Castor Oil For Hair Growth
You Will Need
1 drop of rosemary oil
5 drops of castor oil
5 drops of argan oil
Directions
Mix the rosemary oil, castor oil, and argan oil in a bowl.
Stir this mixture with a glass or steel straw.
Apply this oil blend only to the scalp to prevent hair tangles.
Leave it on for 20 minutes and rinse.
4. Chamomile And Jojoba Oil For Hair Growth
You Will Need
1 drop of chamomile oil
10 drops of jojoba oil
Directions
Mix the chamomile oil and jojoba oil.
Massage this oil mixture onto the scalp and hair.
Leave it on for 20 minutes and wash your hair.
Cedarwood And Hibiscus Oil For Hair Growth
You Will Need
1 drop of cedarwood oil
10 drops of hibiscus oil
Directions
Mix the cedarwood oil and hibiscus oil. Shake well.
Massage this mixture onto the scalp and hair for 10minutes.
Leave it on for 20 minutes and rinse.
There you have it – 5best DIY hair oils. But how do you store them? Find out in the next section.
How To Store DIY Hair Oils
Store these DIY hair oils in brown glass bottles and use a dropper. You can find them at any online store. Ensure to store them away from the sun and in a dry place. Also, create oils in batches to prevent them from going rancid.
Here's a list of the dos and don'ts you should follow while using DIY hair oils.
Dos And Don'ts
Do a patch test at the back of your neck to see if you are allergic to essential oils. Do not use them if you feel a burning or tingling sensation.
Avoid using stale and rancid oils.
Do not use essential oils directly. Always dilute them with a carrier oil.
Final Thoughts
DIY hair oils can help your hair grow and regain its thickness, smoothness, and shine. If you are experiencing excessive hair loss, consult a doctor to find out the underlying cause. Ask your doctor if you can use these oils with the prescribed treatment.
Sources
Stylecraze has strict sourcing guidelines and relies on peer-reviewed studies, academic research institutions, and medical associations. We avoid using tertiary references. You can learn more about how we ensure our content is accurate and current by reading our editorial policy.
Recommended Articles
The following two tabs change content below.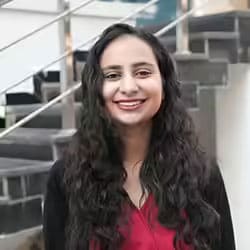 Arshiya Syeda is an editor and certified counselor. Ever the lover of the written word, she served on the editorial boards of her school and college newsletters. Writing articles on hairstyles, hair care, and nutrition helped her combine her love for reading, writing, and research. As an editor, she helps her team members deliver polished and meticulously researched content. Arshiya is fluent in English, Urdu, and Hindi and aims to become a multilinguist by learning German and teaching herself American Sign Language (ASL).