DIY: How To Prepare Kajal At Home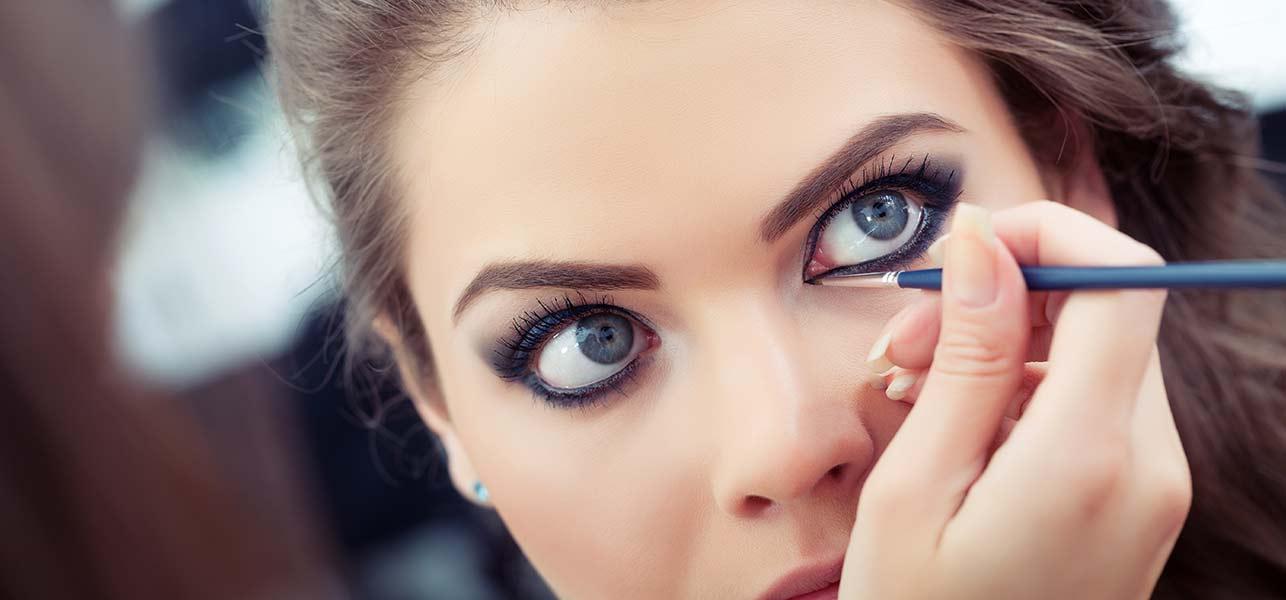 Kajal, also called Kohl, is widely used by women to define their eyes for a beautiful look. But, most branded kajals have preservatives and harsh chemicals that affect the tender skin near your eyes. You can switch to DIY kajal to avoid exposing the eye area to chemicals. You can prepare kajal at home with natural and skin-friendly ingredients. Kajals are a creamy and smooth cosmetic that gives your eyes a dewy wet look. They are also popular for their medicinal properties. Kajals gently calm down the eyes, cools them, and prevent harm from sun rays. However, if you are allergic to those store-bought kajals, you can go for the homemade version. Isn't that interesting? You may or may not have known, but kajal making is a simple and natural process using an ingredient you can find right in your kitchen pantry. Wondering which ingredient we are talking about? Scroll down to find out and learn how to prepare DIY kajal at home.
Things you will need:
Insulator stands
A thin metallic plate
Lighter
A long needle
Almonds
A non conductor needle handle
Why These Ingredients?
Almonds:
Almond contains natural oils and hence we have chosen it as a base for our kajal. You can use any number of almonds of your wish depending on the amount of kajal you need.
Almond Oil:
We already use almonds. Then why almond oil? This will be the question running on your mind right now. We are using almond oil to make it a pure almond kajal however you can also use a few drops of ghee instead.
Just two ingredients takes place in our homemade kajal. No chemicals or preservatives. Easy and natural isn't it?
Step by Step Instructions to Make Kajal:
Place two stands in a 180 degree line leaving 15 cm distance between them. Gently place the thin plate on the top of these two stands. There should be enough space inside to hold the burning almond like shown in the picture.
Gently insert the needle into an almond and hold the needle's end with a non conductor. This prevents heat transferring and thus your fingers will be safe. Be careful, you shouldn't break the almond by over powering.
Now using a lighter or a candle, light the almond and take it under the plate, allowing the smoke touching the base of the plate. After the almond stops burning, throw it out and follow the same procedure with few other almond nuts. Let the dark soot be collected on the base of the plate. Remember, the more almonds you burn, the more soot you get.
Finally, scrap all the black soot in a small old kajal jar with the help of a cake knife or some other scrapper. Add a drop of almond oil and mix well with a spoon's end. Add the oil drop by drop until you get the thick and creamy consistency you expect.  Two drops of oil is enough for 6 almonds approx.
Your homemade natural kajal is ready for use now! Store this in a clean and dry place. Make sure to wash and dry your hands before every use to prevent it being unhygienic.
Swatches of Homemade Kajal:
Tit bits to remember:
Homemade kajals usually have a good shelf life even though no preservatives are used, but it is better to prepare it fresh at least once every 4 months.
Leaving this kajal overnight on your eyes, cleanses and clarifies your eyes.
Homemade DIY kajal is a safe choice for those who have sensitive eyes and cannot tolerate the chemicals and preservatives in commercial kajals. It has medicinal properties and gives your eyes a calming effect. Homemade kajal also gives intense results and defines the eyes well. You can gather the necessary tools and follow the steps discussed in the article to prepare your kohl or kajal. The ingredients are easily available. However, ensure that you follow proper safety measures while preparing the kajal. So, go ahead and give it a try.
The following two tabs change content below.