How To Use A DIY Shampoo Bar To Cleanse Your Hair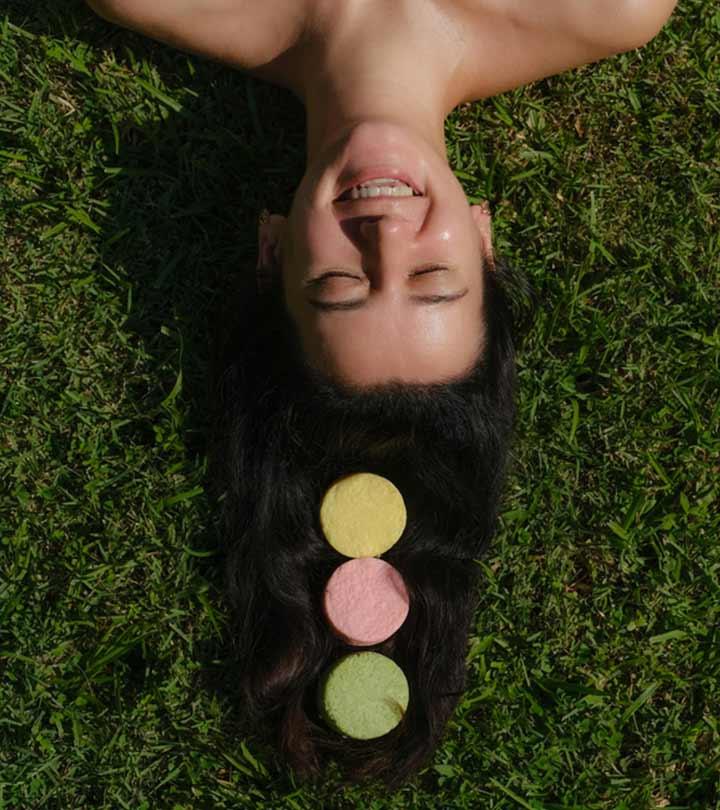 The advantage of DIY shampoo bars is the freedom you have to personalize recipes to cater specifically to your hair type and issues. Wondering where you can find shampoo bar recipes that you can try from the coziness of your home? Right here, of course!
Commercial shampoos contain chemicals that may aggravate your hair issues. But DIY shampoo bars are made with natural ingredients and no added preservatives or harsh chemicals. These bars cleanse your hair and moisturize your locks without causing any damage. Check the DIY shampoo bar recipes here.
Benefits Of Using Solid Shampoo
Package-Free: If you are environment-conscious and hate plastic waste, switching to DIY shampoo bars helps you avoid wasteful packaging.
More Concentrated Than Traditional Shampoos: This means one shampoo bar lasts for months compared to the traditional liquid shampoo bottles.
Convenient To Carry: Shampoo bars are travel-friendly, and you need not worry about spillage or liquid restrictions while traveling.
Customizable: You can customize the recipe and mold it according to the unique needs of your hair.
Natural Product: Go chemical-free with DIY shampoo bars, minimizing all chances of hair damage.
Let's now check out some DIY shampoo bar recipes you can try at home.
4 DIY Shampoo Bar Recipes You Can Try At Home
Before preparing the shampoo bars, gather the following tools and items:
8-quart crockpot
A digital scale
Glass measuring cups
Stick blenders
Small glass bowls
A wooden spoon with a long handle.
A bowl with equal parts of ACV and water
Protective equipment like eyewear, safety glasses, plastic/rubber gloves, and a long-sleeved shirt
Silicone mold
Parchment paper (for lining the mold).
1. Coconut Oil Shampoo Bar Recipe
Ingredients
33 ounces of coconut oil
12.54 ounces of water
5.44 ounces of lye
1/2 ounce of essential oil(s) (optional)
Note: For dry hair, use 5.32 ounces of lye
Directions
Wear all protective gear.
Pour coconut oil into the crockpot and heat it on a low flame.
In a separate bowl, add water and heat it. Slowly add the lye to the water and mix. (Precaution: Do not do it the other way around. The mixture heats up quickly, so stir cautiously.)
When the mixture turns clear, let it cool for 5 to 10 minutes.
Add the mixture to the crockpot and stir until
it has a light pudding-like texture and consistency.
Cover and cook the mixture on a low flame for 45 minutes to an hour. The oil should rise like a wave on the sides of the crockpot and then subside. Keep checking the mixture. When the mixture turns semi-translucent or petroleum jelly-like, without any oil puddles, it is ready.
Measure the pH using pH strips. It should be between 7 and 10.
Add the essential oils (if using) and mix.
Scoop the mixture into the mold for cooling.
Cut the bar once it is firm and cool.
Store the DIY shampoo bars in a cool and dry place. Use them after 2 to 3 weeks.
2. Tallow Shampoo Bar Recipe
Ingredients
10 ounces of grass-fed tallow
10 ounces of castor oil
10 ounces of refined coconut oil
6 ounces of olive oil
½ ounce of essential oil
13.68 ounces of water
5.11 ounces of lye
Directions
Mix tallow, castor, olive, and coconut oils in the crockpot and heat on a high flame. Maintain a temperature of 100°F.
Once the oils melt, let them cool down. Stir it gently.
Heat the water in a separate heat-safe container and carefully mix the lye in it.
When the lye turns clear, let it cool for 10 minutes.
Add the lye to the oil mixture. Both the oils and lye mixture should be cool while mixing. Mix with an immersion blender.
Once the mixture turns semi-translucent and has a pudding-like consistency, it is ready.
Add essential oils and mix.
Pour the DIY shampoo bar mixture into the mold after lining it with parchment paper.
Let it cool for 24 hours. Slice the bar into smaller pieces.
Store the bars in an area with good airflow and let them cure for at least two weeks before using.
3. Babassu Oil Shampoo Bar Recipe (Without Lye)
This shampoo bar recipe is ideal for sensitive scalps.
Ingredients
1 ounce of mild baby soap or soap-free cleansing bar
0.070 ounces of babassu oil
10 drops of essential oil
15 drops of argan oil
1 pinch of dried herbs (powdered)
Directions
Finely grate the baby soap or cleansing bar in a bowl.
Mix the oils and powdered herb with the grated soap.
Knead the mixture well until it forms a dough. Use a muffin tin to give it a shape and press.
Leave the soap for a few hours to mature and then use it.
4. Olive Oil Shampoo Bar Recipe
Ingredients
9 ounces of olive oil
9 ounces of coconut oil
5 ounces of cocoa butter
6 ounces of castor oil
4 ounces of apricot kernel oil
1 ounce of beeswax
1 ounce of shea butter
13 ounces of filtered water
1 ounce of essential oil
4.6 ounces of lye
Directions
Mix all the oils, beeswax, and shea butter in a stainless steel pot. Heat the mixture and maintain a temperature of 100°F.
Heat water in a separate bowl and add lye to it. Mix well and let the mixture cool till 100°F.
Mix the oils and lye-water mixture. Both should be at 100°F while mixing.
Add the essential oils and mix.
Once the mixture has a pudding-like consistency, pour it into a mold.
Let the mixture solidify for 24 hours.
Remove the shampoo bar from the mold and cut it into pieces.
Let the bars cure for 4 to 6 weeks before using.
Once the shampoo bars are ready, you can use them to wash your hair. Here is a guide to using them properly.
How To Use DIY Shampoo Bar Recipes
For best results, it is important to use the soap properly.
Rinse your hair with cool water.
You can directly rub your hair with the shampoo bar. Or, rub the bar between your palms and lather before applying it to the hair.
Massage your scalp well and rinse with room temperature water.
The final impact on your hair will depend on multiple factors like:
Natural products do not always mean risk-free. Here are a few risks associated with using shampoo bars.
What Are The Risks With Shampoo Bars?
When you switch to natural shampoo bars from the commercial shampoos, initially, your hair may feel:
Sticky
Dry or oily
Less shiny
Tangled
Dull
Shampoo bars may also sensitize the scalp. This is because the hair goes through detoxification and takes time to adjust to the new hair care routine. Commercial liquid shampoos contain water, while solid shampoo bars are more concentrated. They contain mild surfactants and plant-derived moisturizing ingredients. However, this is a phase, and it will pass in a few months.
Shampoo bars may also leave soap scum on the scalp and cause buildup. Ensure that you thoroughly cleanse the scalp to remove buildup. You may use diluted apple cider vinegar or clarifying shampoo (once a week) to remove soap scum. Also, avoid ingredients you are allergic to.
Shampoo bars can also dry the hair and contribute to hair loss, especially if they are used daily.
DIY shampoo bars are made of natural ingredients and are considered a great alternative to traditional shampoos. You can prepare shampoo bars based on your hair type and needs. They are convenient, chemical-free, and more concentrated than regular shampoos. Additionally, they do not contain harmful chemicals and moisturize your locks without damaging them. Coconut oil, tallow, babassu oil, and olive oil shampoo bars are some popular DIY shampoo bar recipes. However, your hair may feel sticky, dull, less shiny, oily, and tangled initially when you switch from commercial shampoos to natural ones.
Frequently Asked Questions
How often should you wash your hair with a shampoo bar?
You may wash your hair 3 to 4 times a week but not more than that. Also, do not forget to follow a strict before-and-after care routine to eliminate buildup.
Can you use mica in shampoo bars?
Yes, you may use mica in shampoo bars. But make sure it is suitable for your hair.
Key Takeaways
DIY shampoo bars are made with natural ingredients, addressing specific hair issues.
You can use coconut oil, olive oil, babassu oil, tallow, and essential oils in your homemade shampoo bars.
These shampoo bars are gentle on the hair can and suitable for regular use.
The following two tabs change content below.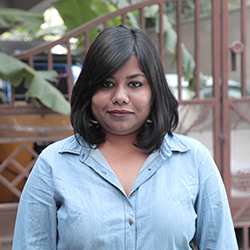 Ramona is an editor at StyleCraze. Prior to that, she authored over 200 articles on skin and hair care. She...
more