Do Skin Firming Creams Work?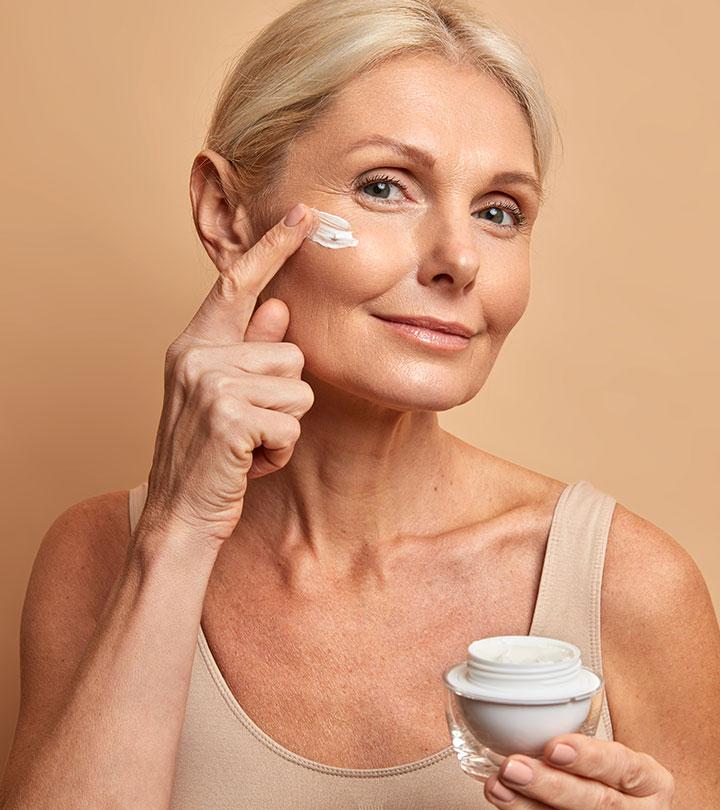 When you are young, your skin has plenty of collagen and elastin – two components required to keep the skin firm and help it look young. However, as you get older, the natural production of both collagen and elastin slowly starts declining. On top of that, external aggressors – such as pollutants, sun damage, and smoking – slow down the collagen and elastin production further, leading to common skin troubles like wrinkles, fine lines, and sagging skin.
While using a broad-spectrum sunscreen every day is a great option, incorporating specific products into your skin care routine can help with firming your skin and help you achieve younger-looking skin.
Many people turn to skin firming creams to deal with these issues. These firming creams, although effective to an extent, are not the antidote to aging or sagging skin you are looking for. Learn everything about the effectiveness of firming creams here to set your expectations accordingly.
What Is A Firming Cream?
A skin firming cream is essentially a topical cream that can help you battle the signs of aging like sagging skin, fine lines, and wrinkles that generally appear in specific areas. The use of these skin firming creams stimulates the development of the skin cells and controls the loss of collagen in the skin.
Basically, firming creams are products that claim to help you enhance the production of collagen.
Let us now understand how they work in the next section.
How Do Firming Creams Work?
As we age, our bodies start producing lesser collagen at a rate of about 1% less per year. By the age of 50, there is almost no new collagen being made. The collagen that remains also becomes fragmented, weak, and broken down. 
Effective skin firming cosmetic creams claim to work by increasing skin hydration levels and collagen and elastin production. Some firming creams, such as those with hyaluronic acid in them, also help promote skin cell turnover.
Unlike skin surgeries that are invasive, skin tightening creams are cost-effective, non-invasive, and require no recovery time.
Wondering whether they really work? Find out in the next section.
Do Firm Creams Really Work? What Do They Actually Do?
Although firming creams are effective in addressing some signs of skin laxity, they do have their limitations. While some skin tightening creams offer benefits such as increasing collagen and reducing other pigmentary abnormalities, they are far better at smoothening the skin by moisturizing it rather than tightening it.
The best firming skin creams use ingredients known to be quite effective based on rigorous clinical trials and studies. For instance, topical ingredients such as vitamin C and retinol are particularly popular as anti-aging options. If used consistently, these proven ingredients have a clear and positive effect on skin elasticity, firmness, and overall appearance.
While the results of skin firming creams are not as dramatic as those of professional anti-aging treatments, these topical firming creams are a relatively inexpensive, simple, and easy-to-use alternative to these procedures.
What Do They Do?
It is certainly a myth that skin firming creams can achieve the level of skin tightening that various laser devices can. It is also important to keep in mind that they cannot compete with any surgical procedures, including liposuction, abdominoplasty, or injections of bio stimulatory fillers.
Having said that, these skin firming creams are often used along with various skin tightening or skin lifting procedures to help amplify their results. It is important to have realistic expectations regarding what they can achieve before you spend your time or money on them.
In the end, keep in mind that these are not any kind of miracle creams and work modestly at best. While some just work as good moisturizers and help to plump up the outer layer of the skin, others can make the skin temporarily look tighter and smoother.
The most important thing to do for the best results is to be consistent. Do not expect to see instant results after applying a product just for one day. Diligent use of these skin firming cream formulas can help your skin improve over time and prevent further sagging to an extent. Remember that it is no magic or plastic surgery, and keeping your expectations real helps a great deal.
So what are the benefits of these firming creams? Find out in the next section.
Benefits Of Firming Creams For Skin
Skin firming face creams primarily act as really good moisturizers and work on the top layer of skin, making it temporarily look smoother and tighter. Apart from this, they offer you an array of other benefits:
1. Keep Wrinkles Away
Firming creams for loose skin are an effective remedy to deal with the signs of aging to a certain extent. If used effectively and regularly, they help reduce wrinkles while giving you healthy, glowing, and firm-looking skin.
2. Hydrate And Nourish The Skin
Most firming creams are loaded with rich moisturizing ingredients that help keep the skin hydrated, nourished, and supple. They also prevent various skin issues such as skin dryness, dullness, and roughness by nourishing the skin with essential nutrients for a youthful glow.
3. Offer Protection From External Factors
Using a good-quality skin firming cream every day is good for your skin. Since these creams are generally enriched with various natural ingredients, they are capable of protecting the skin from the harmful effects of the sun's rays.
Some face firming creams also have a high SPF value, which provides excellent protection against harmful UV rays even when you spend the entire day in the sun. The key here is to pick up firming products with high SPF, as they help you protect your skin from sun damage in the long run.
4. Prevent The Occurrence Of The Signs Of Aging
Firming creams are known for their powerful natural ingredients that are capable of reducing the various signs of aging, such as wrinkles, fine lines, and dryness.
5. Give You An Even Skin Tone
Another benefit of skin firming creams is that they give you an even skin tone. They start making by lightening the darker areas on your face. These creams also help you get rid of pigmentation by controlling the color balance levels in your skin and lowering the instances of color separation.
In the next section, we will explore the key ingredients present in skin firming creams.
Key Ingredients In Skin Firming Creams
Skin firming body creams, in general, include several anti-aging ingredients to help with the following:
Hydrating and moisturizing your skin
Protecting your skin from excessive sun damage
Increasing collagen and elastin production
These ingredients typically fall into one of the two categories below: (6)
A. Antioxidants
Antioxidants such as vitamins C, B3, and E work to slow down the skin collagen from deteriorating and have a molecular weight small enough to penetrate the skin.
B. Cell Regulators
On the other hand, cell regulators such as copper peptides, retinol, and growth factors encourage the production of collagen.
Now that you know all about the key ingredients in skin firming, let's check out the best ones available right now.
Best Products With Skin Firming Ingredients
Among some of the best products with skin firming ingredients include –
This is a super-effective firming skin care cream from Caudalie with grape polyphenols, which act as antioxidants to defend your skin against free radical damage. This cream also has excellent toning properties to help preserve the collagen in your skin and keep it firm. Lastly, this cream offers deep skin nourishment with the help of grape seed oil and shea butter.
This is another excellent anti-aging and skin-firming face cream designed to nourish mature skin, reduce fine lines, and promote a more youthful appearance. The formula contains linseed extract that reduces the appearance of age spots and improves the overall appearance of your skin.
Conclusion
No skin firming or tightening cream available out there can reverse skin sagging once it happens. At best, firming creams contain collagen boosters such as peptides, retinol, and glycolic acid that support the skin better to reduce the appearance of sagginess. However, if you need more help, you can consult a certified medical practitioner who may recommend laser treatment or other similar facelift procedures.
10 Sources
Articles on StyleCraze are backed by verified information from peer-reviewed and academic research papers, reputed organizations, research institutions, and medical associations to ensure accuracy and relevance. Read our editorial policy to learn more.
Recommended Articles
The following two tabs change content below.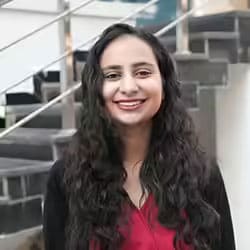 Arshiya Syeda is an editor and certified counselor. Ever the lover of the written word, she served on the editorial boards of her school and college newsletters. Writing articles on hairstyles, hair care, and nutrition helped her combine her love for reading, writing, and research. As an editor, she helps her team members deliver polished and meticulously researched content. Arshiya is fluent in English, Urdu, and Hindi and aims to become a multilinguist by learning German and teaching herself American Sign Language (ASL).