Does Heat Protectant Really Save Your Hair?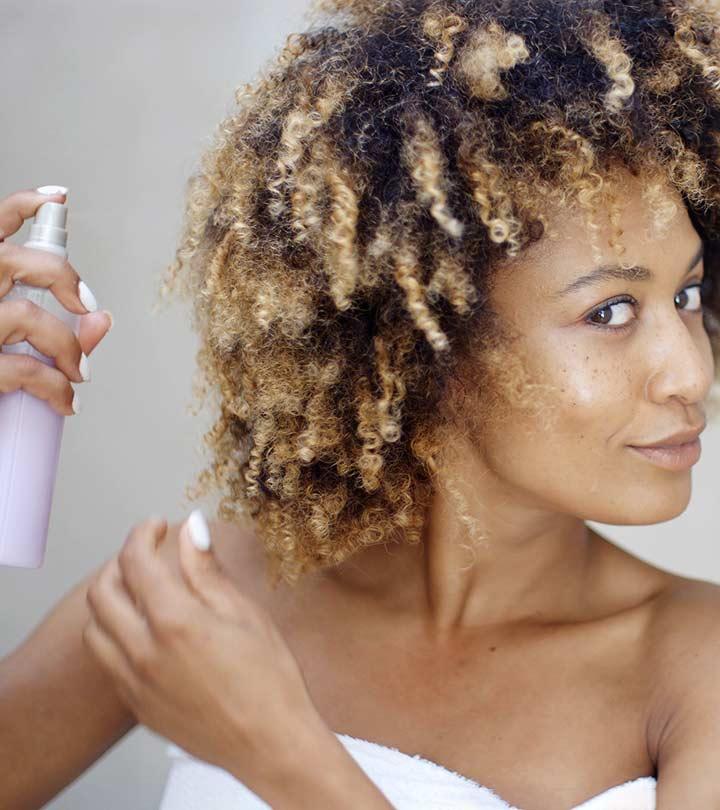 Two of the worst things you can do to your hair are heat styling and bleaching, and a lot of us are guilty of both. Curling, straightening, or crimping basically spell one thing – DAMAGE (1). That being said, it is sometimes hard to walk out of your house with your hair in its natural state. At times like these, heat styling becomes necessary.
Styling your hair with heat makes it look amazing, but the damage they do to your hair is not something that can be ignored. Then, how can you protect hair from heat? Worry not, there is a way in which you can keep doing what you've been doing with your straightener or curling iron and minimize the resulting damage – yes, use a heat protectant!
What Is Heat Protectant?
A heat protectant adds moisture to your hair while forming a protective barrier that reduces moisture loss when heat is applied to your hair shafts. This, in turn, prevents hair breakage and damage (2). Store-bought heat protectants are generally made with a formula that includes the combination of two silicones – cyclomethicone and dimethicone. While cyclomethicone moisturizes your hair, dimethicone coats it, making it smooth and preventing moisture loss. Most conditioners, leave-in products, and detanglers contain dimethicone, which leaves your hair feeling smooth and looking shiny (1).
Benefits Of Using Heat Protectants
Heat protectants smoothen the cuticles of your hair shaft, making your hair less porous and, therefore, less prone to frizzing up in humidity (2).
It restores moisture to your hair. Your hair is constantly thirsty for moisture. Using a protectant, especially before you heat style your hair, will keep your hair conditioned despite the heat (3).
It prevents moisture loss by adding a protective layer on top of your hair shaft. This makes your hair less likely to lose moisture through the day because of factors like dehydration, heat, and a dry environment (2).
It makes your hair more manageable by lubricating it, which means that your hair is easier to detangle and great to touch.
Which Is A Good Heat Protectant For Hair?
Alcohol is a base for the ingredients to stay dissolved in; once sprayed, it evaporates. While this may protect your hair from the heat to some extent, the alcohol is likely to have a drying effect once it evaporates from your hair, leaving your hair feeling sticky and crunchy, so alcohol-based products are not recommended for dry hair.
Silicones, commonly dimethicone, form a layer on your hair and make your cuticles lie flat, so your hair does not frizz (1). You can find this ingredient in your everyday conditioner too! But remember, if you have oily hair, find a product with minimum silicone, as it will build up and make your hair greasy and flat. Not a good look!
This stuff is the bomb! This is what your hair will soak up, and it will help nourish it. It makes your hair soft. Your hair is made up of amino acids, which are broken down when heat is applied to them. This product minimizes the damage since it is the wheat protein that is broken down and not the protein present in your hair.
PVP / DMAPA Acrylates Copolymer
That's a mouthful but don't be intimidated by how it sounds. PVP, like silicones, helps in coating your hair and detangling it. Fewer snags and more protection!
Found in higher-end products, this helps to keep hair frizz-free after heat styling. This product keeps your hair smooth until you wash it again instead of wearing out as you get through your day.
Natural Heat Protectants To Prevent Hair Damage
Grape Seed Oil
Coconut Oil
Avocado Oil
Sunflower Oil
Olive Oil
Is Grape Seed Oil Good For Protecting Hair From Heat?
Grapeseed oil has a very high smoking point, which means that it keeps too much heat from getting to your hair. In addition, it also forms a protective barrier that limits the contact your hot styling tool has with your hair.
Is Coconut Oil A Good Heat Protectant?
Everyone knows that coconut oil is one of the best ingredients you could use for your hair. It has penetrative properties that get through your hair shaft and moisturize it, minimizing moisture loss. This homemade heat protectant for hair also soothes your scalp and hair in the summer because of its cooling nature.
Avocado Oil As Heat Protectant For Hair
While avocado oil keeps your hair nourished and moisturized, it also acts as a natural sunscreen, protecting your hair from heat damage throughout the day. You can use this oil in combination with other oils such as grape seed and coconut for best results.
Sunflower Oil – Natural Heat Protectant For Hair
Like grape seed oil, sunflower oil has a high smoking point, which makes it an ideal ingredient to use as a heat protectant. Additionally, it conditions your hair, making it smooth and shiny while not weighing your hair down.
Olive Oil As Heat Protectant
Olive oil makes your hair super soft. It nourishes the hair with vitamins and antioxidants that help maintain its health. As a heat protectant, the light oil is efficient at coating all of your hair, minimizing heat damage.
How To Use Heat Protectant?
For best results, it is important that you apply a heat protectant to your hair while it is still damp. This works best on conditioned hair that allows for good absorption of the protectant. Begin styling once your hair is dry. It is vital that you are using good tools with ceramic or tourmaline plates that minimize damage. If you have dry hair, apply the heat protectant while your hair is wet and then top it off with a good conditioning serum before you get to the styling. Never style your hair while it is wet.
Tips To Protect Hair From Heat Damage Naturally
Invest in good tools. No matter how much you try to protect your hair, a bad tool is likely to leave irreparable damage. It is essential that you use a good heat styling tool that has ceramic or tourmaline plates and an adjustable heat setting.
Use low temperatures for fine hair as it does not require a lot of heat to get the job done.
Start at the lowest heat setting and work your way up to find the right temperature for your hair. Never use temperatures that go over 275-300 degrees Fahrenheit.
Treat your hair with weekly hair mask and oiling sessions to ensure that it stays in top condition.
Get advice from your hairdresser on what the best way to style your hair would be.
If you barely use heat styling tools, get a professional to do it on special occasions. Not only will it look great, but it is likely that they have a better heat protectant.
Use a heat protectant so that the next time you pick up your straightener, you don't have to feel as guilty about it because you know that your hair is in good hands. That's how you keep your hair looking gorgeously presentable with none of the damage.
Do you have any experience with heat protectants? Tell us about your favorites in the comments section below.
3 sources
Stylecraze has strict sourcing guidelines and relies on peer-reviewed studies, academic research institutions, and medical associations. We avoid using tertiary references. You can learn more about how we ensure our content is accurate and current by reading our
editorial policy
.
Recommended Articles
The following two tabs change content below.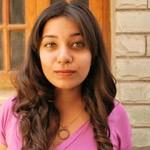 Latest posts by Meenal Rajapet (see all)