Does A Heat Protectant Really Work?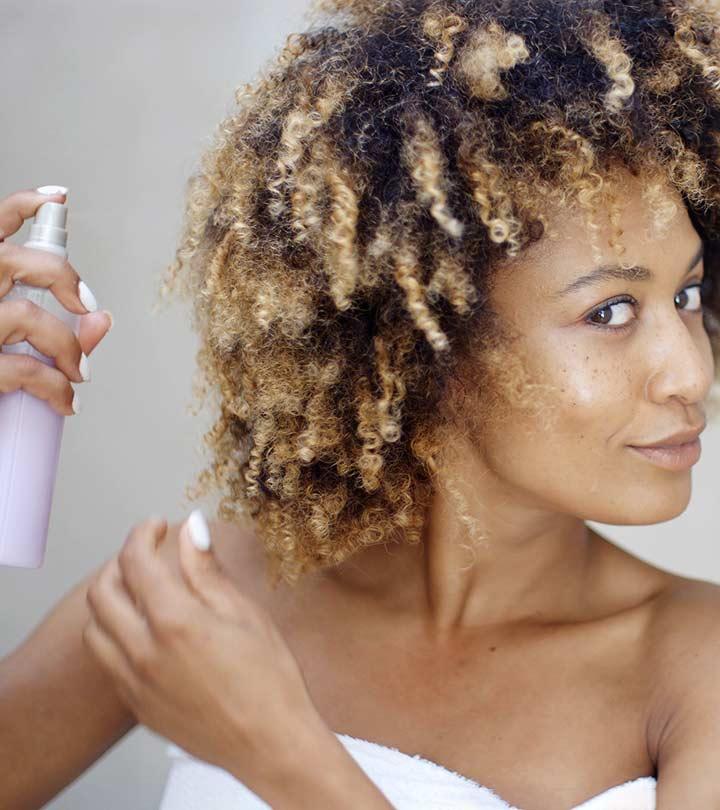 How can you protect your hair from heat styling tools? The high-temperatures from curling irons, straighteners, and blow-dryers can strip the natural moisture of your tresses. This heat can eventually lead to hair breakage. The solution? A heat protectant that minimizes heat damage and promotes hair health.
A heat protectant adds a protective layer to your hair. Applying it before styling can make a world of difference. Here, we discuss the various benefits of heat protectants, how to use them on your hair, and what to look for before buying one. Take a look!

What Is A Heat Protectant?
A heat protectant adds moisture to your hair and forms a protective barrier. It reduces moisture loss caused by heat applied to your hair shafts. It prevents hair breakage and damage (1). It also minimizes heat damage due to blow-dryers and hair straighteners.
Heat protectants are leave-in products used before styling your hair. They are available in cream, spray, or oil formulas. They can condition your hair, tame frizz, and boost hair shine.
How Does A Heat Protectant Work?
The ingredients in a heat protectant form a thin film on the hair. This film distributes heat evenly and slows down heat conduction.
Heat protectants can benefit your hair in more ways than one. We have briefly discussed them below.
Benefits Of Heat Protectants
Heat protectants smoothen the cuticles of your hair shaft. They make your hair less porous and less prone to frizz in humid weather (1).
They restore hair moisture. Using one before styling can keep your hair conditioned (2).
They prevent moisture loss from factors like dehydration, high heat, or a dry environment. They work by adding a protective layer to your hair shaft.
They lubricate your hair and make it more manageable. Your hair will be easy to detangle.
What Happens If You Skip A Heat Protectant?
Heat from styling tools can dry your hair strands, cause breakage, and make your hair look dull. Your hair comes in direct contact with heat while styling. Skipping a heat protectant means you are allowing the heat from styling tools to strip the color pigments of your hair. The heat can also break down the keratin bonds that otherwise boost hair strength and elasticity. Weak keratin bonds can open your hair cuticles and cause your hair to go dry and frizzy.
Now you know why using a heat protectant is a no-brainer. Its benefits extend beyond protecting your hair from the heat. But here is the thing – using a heat protectant the right way will give you the best results. We have discussed the same below.
How To Use It?
Apply a heat protectant to damp hair before you style. Damp/conditioned hair promotes better absorption of the product. Begin styling once your hair is dry. Use the right tools with ceramic or tourmaline plates that minimize hair damage. If you have dry hair, apply the heat protectant while your hair is wet and top it off with a good conditioning serum before you start styling. Never style your hair while it is wet. Hair is brittle when wet and can break when styled.
Note: You can use heat protectants every time you style your hair. However, minimize using styling tools to reduce hair damage.
Heat protectants salvage your hair from the harsh styling tools. However, not all are made alike. The best heat protectants have certain parameters in place. You must look for the same before making a purchase.
What Should You Look For In A Heat Protectant?
Following is the list of ingredients you can check for in your heat protectant.
Silicones: Heat protectants are generally made with a combination of two silicones – Cyclomethicone and dimethicone. While Cyclomethicone moisturizes your hair, dimethicone coats it and prevents moisture loss(3). Dimethicone forms a layer on your hair and makes your cuticles lie flat. This keeps your hair from turning frizzy. You can find this ingredient in your everyday conditioner too. However, those with oily hair must go for a product with minimum silicone (as it can build-up in hair and make hair greasier).
Hydrolyzed Wheat Protein: Hydrolyzed wheat protein conditions hair (4). It also takes the place of the natural hair proteins in the hair, which otherwise can get broken due to heat.

PVP/DMAPA Acrylates Copolymer: This copolymer, like silicones, helps protect hair and detangles it. Some research shows this copolymer may protect hair from thermal damage (5).
Quaternary 70: This is found in high-end products that may protect hair from heat damage (5). It keeps hair frizz-free after heat styling. It also keeps your hair smooth until the next wash.
Note: Always consider sulfate- and paraben-free formulas. Go for a color-safe hair protectant if you have color-treated hair. You can also look for propylene glycol and keratin that retain hair moisture and strengthen your hair.
Conclusion
Heat protectants can seal hair moisture and minimize direct exposure to heat styling tools. Remember to use one the next time you want to style your hair. More importantly, reducing the overall use of styling tools and having a proper hair care routine can promote your hair and scalp health.
Frequently Asked Questions
How much heat protection spray should you use?
Those with thin hair must not use more than four sprays of heat protectant for every hair layer. Those with thick hair can use five to six sprays per hair layer.
Does a heat protectant spray make your hair greasy?
No, a heat protectant spray does not make your hair greasy. However, using it in excess can make hair wet.
Sources
Articles on StyleCraze are backed by verified information from peer-reviewed and academic research papers, reputed organizations, research institutions, and medical associations to ensure accuracy and relevance. Check out our
editorial policy
for further details.
Recommended Articles
The following two tabs change content below.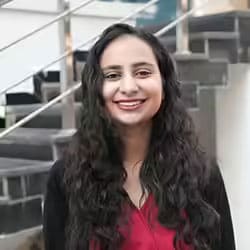 Arshiya Syeda is an editor and certified counselor. Ever the lover of the written word, she served on the editorial boards of her school and college newsletters. Writing articles on hairstyles, hair care, and nutrition helped her combine her love for reading, writing, and research. As an editor, she helps her team members deliver polished and meticulously researched content. Arshiya is fluent in English, Urdu, and Hindi and aims to become a multilinguist by learning German and teaching herself American Sign Language (ASL).