Does Progesterone Actually Cause Weight Gain In Women?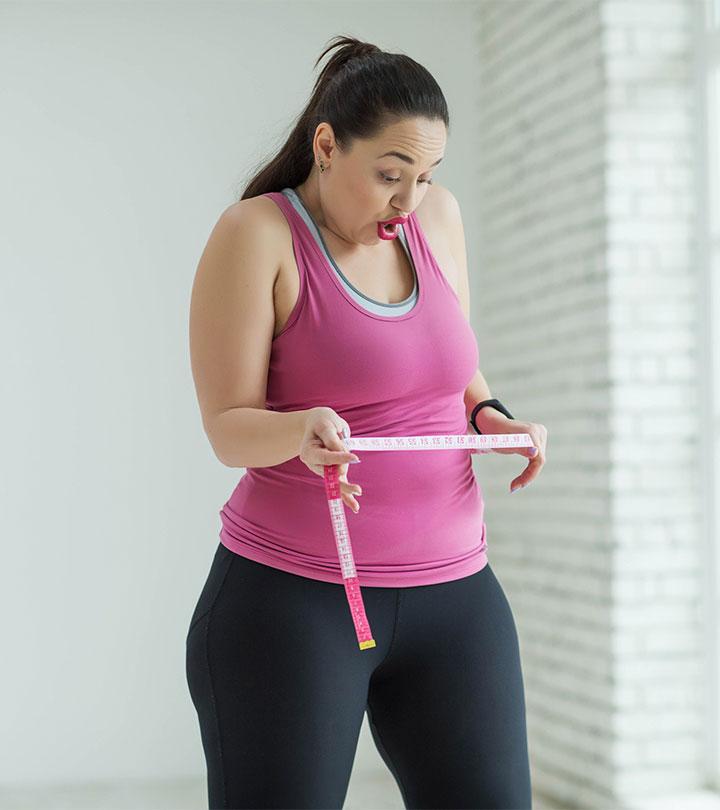 Hormones are key players in metabolism, mood, menstruation cycle, and pregnancy. Progesterone, an ovarian hormone, prepares the uterus for pregnancy and helps maintain a healthy pregnancy (1). On the contrary, Progestin, a synthetic drug that mimics progesterone, is a contraceptive pill (2). Many women gain weight during pregnancy and while on the pill. Does this mean that progesterone can cause weight gain in women? What does the scientific research say? Can hormone replacement therapy help? Read on to get more clarity and to understand what lifestyle changes you need to make to prevent hormonal weight gain. Swipe up.
Does Progesterone Cause Weight Gain?
Progesterone may or may not cause weight gain in women. Let's understand what effect progesterone has on a woman's body weight.
Progesterone Increases Hunger
It is a known fact that consuming more calories and not burning enough calories can lead to weight gain. But what if your appetite was under the control of a few hormones (like progesterone)? It is true that sex hormones, including progesterone and testosterone, increase appetite (3). Since progesterone levels are high during pregnancy, there is a possibility that it may increase hunger in this period.
A scientific study shows that increased weight gain in women could also be triggered due to Progestin (birth control), which may increase the chances of binge eating in women during the luteal phase (4). However, more research needs to be conducted to confirm this finding.
Low Progesterone Levels Cause Weight Loss
Menopause, miscarriages, and ovarian diseases cause progesterone levels to drop. This may elevate estrogen levels. Estrogen is a female hormone that also helps prepare the body for pregnancy and lactation (5). However, estrogen also reduces hunger (3). This means that reduced progesterone and increased estrogen levels may lead to weight loss. 
This could mean that progesterone is a primary driver of weight gain in women. However, there are many other hormones that also can cause weight gain. Scroll down to know more.
Other Hormones That Cause Weight Gain
Talk to your doctor and get a thorough check-up done to understand if your weight gain is due to progesterone or any other hormone or other factors (such as genetic predisposition or medications like anti-depressants). Your doctor may prescribe medicines. If you are going through menopause, you may also be prescribed hormone replacement therapy. But what is it? How does it work?
Can Hormone Replacement Therapy Help?
Hormone replacement therapy is prescribed for women going through menopause. It is the most effective treatment for relieving menopausal symptoms (13). Menopause increases the risk of obesity and cardiovascular disease. HRT is mainly used to relieve health risks associated with menopause, but research has shown that HRT with estradiol and progesterone also helps reduce weight and waist to hip ratio (13), (14). A study also found that a BMI reduction due to HRT may reduce the risk of endometrial cancer (15). Another study confirmed that HRT not only reduces body weight in postmenopausal women but also reduces the risk of breast cancer (16). Scientists have also found that HRT reduces muscle loss in postmenopausal women (17). However, other studies suggest further investigation to confirm positive outcomes regarding HRT and prevention of muscle loss in postmenopausal women (18).
Hormone replacement therapy is beneficial for women going through menopause and/or postmenopausal women. It not only helps reduce body weight but also lowers the risk of other diseases and conditions.
But what should women do to prevent hormonal weight gain if they are not going through menopause? A crucial step forward is to change one's lifestyle habits. The following section lays out a complete plan on how to go about it.
Lifestyle Changes To Prevent Hormonal Weight Gain
Lifestyle interventions work best for weight gain. Here are a few ways you can give your body and brain the cue and take charge of your body:
Takeaway
Hormones play an important role in various physiological functions. Progesterone is a hormone that prepares the female body for pregnancy and maintains healthy pregnancy. While there is a relation between progesterone and weight gain in women during pregnancy and those on birth control, it is not the only hormone that causes weight gain. Other hormones, genetics, medications, and lifestyle factors are also key players. The best way forward is to talk to your doctor about your weight gain. Your doctor will suggest medications, lifestyle changes, and/or hormone replacement therapy based on your age, genetics, current body weight, and other factors.
Sources
Articles on StyleCraze are backed by verified information from peer-reviewed and academic research papers, reputed organizations, research institutions, and medical associations to ensure accuracy and relevance. Read our editorial policy to learn more.
Recommended Articles
The following two tabs change content below.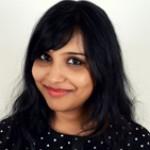 Charushila Biswas is a Senior Content Writer and an ISSA Certified Specialist in Fitness & Nutrition. She is an alumni of VIT University, Vellore and has worked on transgenic wheat as a part of her Masters dissertation from NRCPB (IARI), New Delhi. After completing her Masters, she developed a passion for nutrition and fitness, which are closely related to human psychology. This prompted her to author a review article in 2015. She has written over 200 articles on Fitness and Nutrition. In her leisure time, Charushila loves to cook and enjoys mobile photography.