Does Radiation Therapy Cause Hair Loss? Here's The Truth!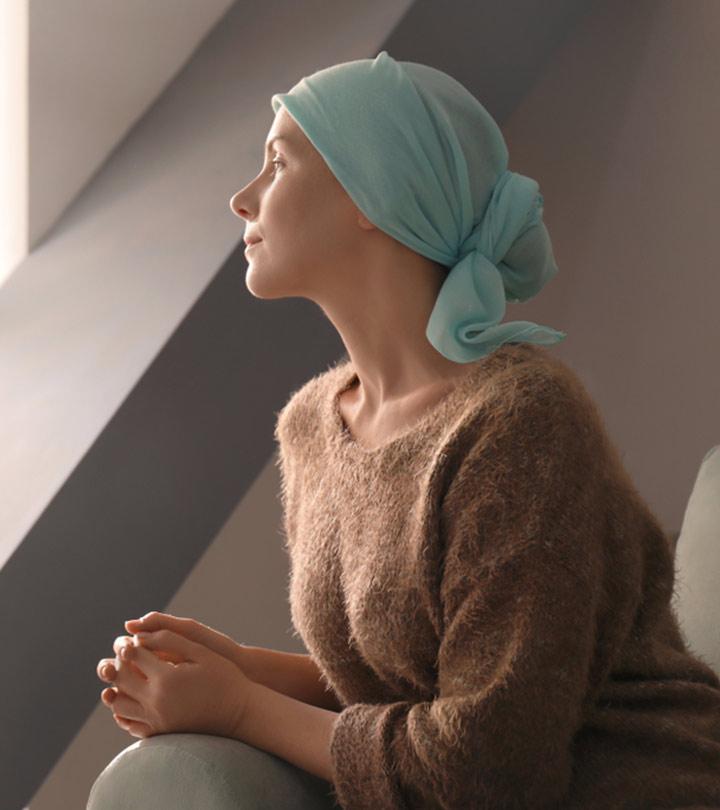 Does radiation therapy always cause hair loss? This is one of the many questions that worry people who have been prescribed this treatment for cancer. The idea of losing clumps of hair at once can add to the trauma of dealing with the ordeal of cancer. And there is a grain of truth to that fear as hair loss is a common side effect of radiation therapy.
Radiation therapy is a common treatment for cancer that often causes hair thinning and hair loss. A big concern for cancer patients is whether their hair will grow back after the treatment. Scroll down to know more about how radiation therapy impacts your hair and how to manage it.
Does Radiation Cause Hair Loss?
Yes, radiation therapy causes hair loss. However, it affects only the body part that is being treated with radiation. If your head and scalp are exposed to radiation (usually after a brain tumor surgery), it can affect the hair follicles and cause hair loss while the rest of the body may be unaffected. The degree of hair loss depends on the dose and duration of radiation.
While hair loss is the greatest in the treated area, you may also lose hair in areas where the radiation exits your body. Scroll down to the next section to know how radiation therapy may cause hair loss.
How Does Radiation Therapy Affect The Hair?
Radiation therapy may disturb the growth of the hair follicles, causing hair thinning and hair loss. You may notice hair loss after three weeks of starting radiation therapy. However, the hair loss may be temporary or permanent depending on the dosage. If the dosage is low, hair loss is temporary and it may regrow within 3-6 months after the treatment ends (1).
The texture and volume of the new hair may be different than the pre-treatment hair. Often, the hair grows back thinner and curlier.
If the dose of radiation is high or combined with other treatments, such as chemotherapy, it may severely affect the scalp and hair follicles, minimizing hair regrowth chances. In some cases, hair loss may become permanent. Keep reading to find out what happens to your scalp during radiation.
How Will Radiation Therapy Affect My Scalp?
During radiation, your scalp may become dry, irritated, or inflamed. Initially, the area exposed to radiation will lose hair, and the scalp may look like it is severely sunburned. It may turn red or pinkish due to inflammation and will feel tender to the touch.
After two weeks of radiation therapy, the scalp can get dry and itchy. This is a temporary condition, and the scalp will recover once the radiation therapy is over. During this time, the doctor may prescribe medicines to relieve inflammation and scalp discomfort.
Apart from medication, you may take precautions to reduce scalp sensitivity during radiation.
Caring For Your Hair During And After Radiation
You can cut your hair short or shave your head before starting radiation therapy. You may also use wigs with similar hair texture and color to cover up hair loss.
Here are a few tips to prevent discomfort and scalp sensitivity:
Do not over-wash the scalp and hair to avoid irritation.
Use a mild, moisturizing, glycerin-based shampoo or baby shampoos. Avoid products with harsh irritants, such as alcohol, parabens, perfumes, and artificial dyes.
Use a soft towel to dry the hair. Avoid excess tugging, pulling, or rubbing your hair as it might damage the hair follicles.
Be gentle while brushing or combing the hair.
Avoid:
Hair care products like serums, hairsprays, gels, mousses, and masks
Hair styling tools like blow dryers, hair straighteners, and curling irons
Hair treatments like coloring, perming, relaxing, and keratin
Protect the scalp from harsh environmental factors, such as UV rays, humidity, wind, cold temperatures. As the scalp is tender and irritated after radiation, keep it covered with a cap, scarf, hat, or turban made with soft natural fabrics like cotton.
Tip: Follow these precautions for 3-6 months after the treatment. Avoid using any home remedies as they may interfere with treatment.
Radiation therapy causes hair loss. During radiation therapy, the hair follicles are affected, leading to localized hair loss. However, this is temporary, and your hair may grow back when you recover from the treatment. The radiation's duration, dosage, and intensity determine whether the hair loss is temporary or not. If the radiation dosage is low, your hair will grow back within 3-6 months after the treatment. You have to work with your doctor and follow pre-and post-therapy precautions. This may help promote the chances of hair growth.
Key Takeaways
The degree of hair loss after radiation therapy depends on the dosage and duration of the radiation.
Hair may regrow within 3-6 months if the dosage is low.
But if it is high, the regrowth chances are low.
Avoid using home remedies during this period as they may interfere with the treatment.
Sources
Articles on StyleCraze are backed by verified information from peer-reviewed and academic research papers, reputed organizations, research institutions, and medical associations to ensure accuracy and relevance. Check out our
editorial policy
for further details.
The following two tabs change content below.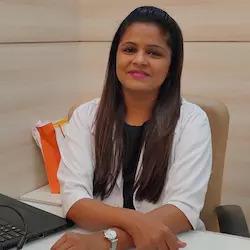 Dr. Shruti Chavan
(MBBS)

Dr. Shruti Chavan is a consulting dermatologist at Dr.Sheth's Skin and Hair Clinic since 6 years. She is a co-committee...

more